Best shops in Singapore: Fashion
The best shops and boutiques for clothing and accessories
Clothing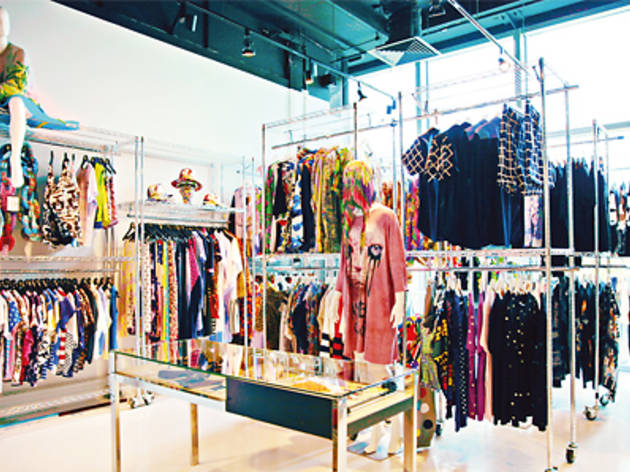 SUPERSPACE
Orchardgateway is fast becoming a hub for eclectic shops – and with it, a crowd of avant garde shoppers. SUPERSPACE carries local brands such as Mashup and RÊVASSEUR, both of which have shown during New York and Seoul fashion weeks, as well as international brands such as Jeremy Scott and Joyrich. Stand-out artsy pieces sometimes come as one-offs, making your spending spree here guaranteed to get you papped by street-style photographers – if you manage to bump into the few on the island. Highlights are kitsch clothing, statement headpieces and oversized bags.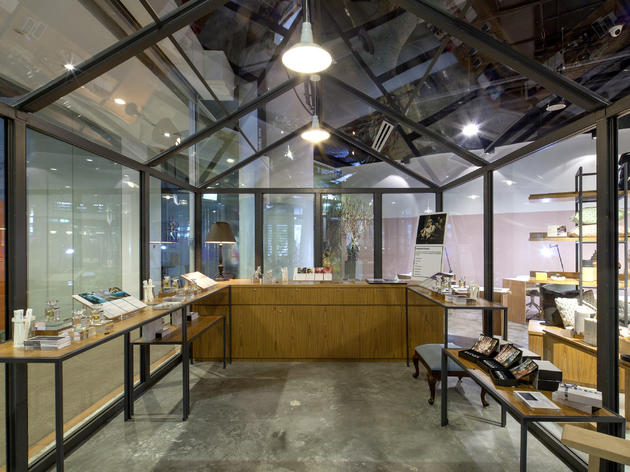 PACT
Tucked away on the second storey of Orchard Central and stretching across 7,500 square feet is PACT, an emporium that houses eight brands of home, lifestyle, beauty and fashion. PACT is known for curating distinctive spaces for local creatives like perfumery Club Deco and menswear brand Sifr, alongside functional and design-centric items from Japanese lifestyle company Soil and light fixtures from Taiwanese KIMU Design and Dutch designer David Derksen. Once you're done buying all that swag, put your feet up and chow down at KILO, a restaurant within the space, or get a Japanese-inspired haircut at 1tto + LIM.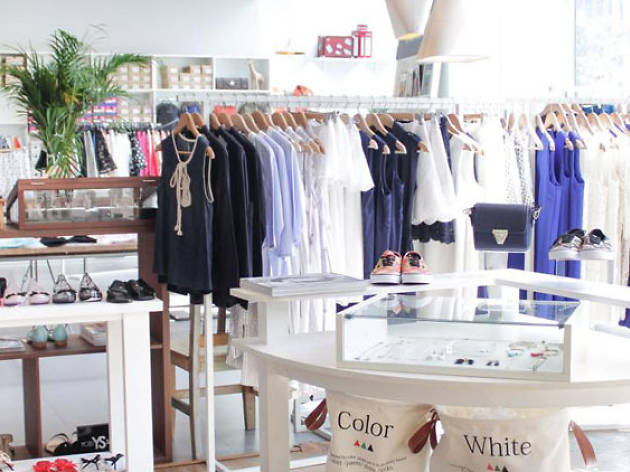 Rockstar
Rockstar's edit of lifestyle products are aspirational yet affordable. This homegrown brand designs and produces its own Rockabilly line of summer-all-year-round clothing, for the 20-something girl who does a crack job at accessorising her life and that of her boyfriend's with Pointer shoes, Sandqvist bags, Hypergrand watches and Orbitkey holders. For an Instagram #flatlay boost, knick-knacks are on hand for discretionary spending – think twee stuff like Rifle Paper and Co cards with doodled on inspirational quotes. Magazine distributor Allscript also curates a shelf full of design and hipster lifestyle glossies, so you're never far from reference material if your life needs a fresh injection of inspiration.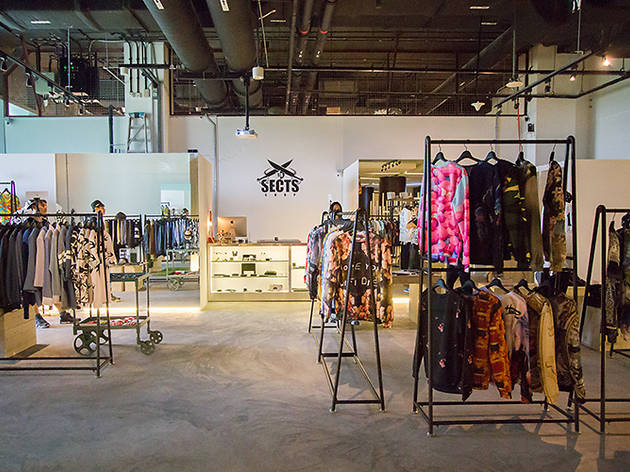 SECTS Shop
From outfits that look like they come from Necromancer to a top shaped like an orange, this multi-label store isn't shy when it comes to fashion. Labels include Antidepressant, with its range of colourful and witty tees printed with local-inspired motifs; DEPRESSION, whose avant garde style presents asymmetrical pants and flowing shirts in black and white; and NCE – it stands for Not Cool Enough – which focuses on streetwear inspired by K-Pop, hip hop and punk rock.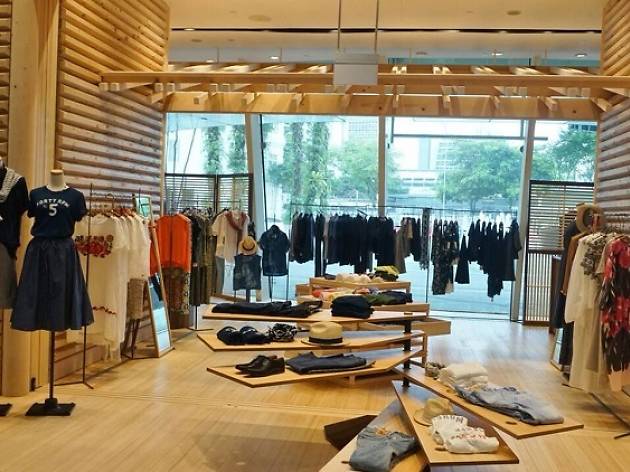 45R
Japanese artisanal clothier 45R debuts here with its flagship store at Capitol Piazza, boasting an interior design that incorporates Japanese hinoki wood to resemble the country's traditional temples. Established in 1977, the casual luxury brand puts premium quality materials at the forefront, sourcing for them even before conceptualising designs to ensure customer comfort. It uses pre-war antique looms and traditional techniques such as hand-spinning cotton into yarn, hand-stitching and silkscreen printing for all products, making every piece of apparel unique. Signature products include: the Star-T shirts (from $110), lightweight tees made from Zimbawean yarn; painter denim ($430-$540), which boasts the title of 45R's most lightweight denim; and Ai Indigo ($480-$1,120), a denim range that goes through hang-dyeing to get its distinctive shade of indigo. The shop also exclusively stocks artisanal Italian leather label Henry Cuir and its iconic line of bags, wallets and accessories all made with its signature hand-stitched, natural vegetable-tanned leather.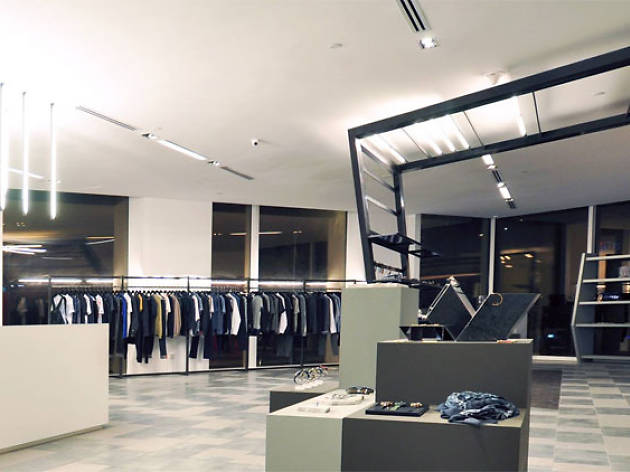 Manifesto
Designed with a modern, industrial vibe in mind, the store carries over 60 names across luxe fashion labels, street-style staples and alternative indie brands. Take your pick from avant garde apparel, minimalist accessories and off-kilter footwear from designers such as Opening Ceremony, Barbara Bui and Anna Thomas. This one's aimed at the cool types.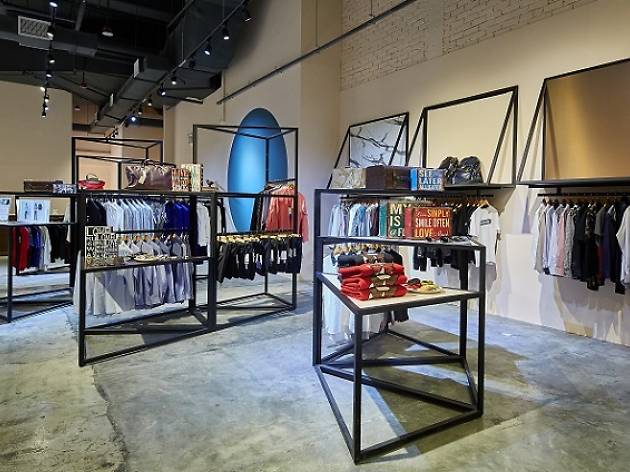 Mporium
Nestled in the slick new Suntec City wing, Mporium houses a mix of Asian and local fashion labels. The multi-label space carries apparel and accessories for men and women, as well as a small selection of skincare products and home furnishings. Take your pick from over 35 brands, including names like A Dose of Something Good, Mandy T, Mae Pang, Individual Expressions, Yesah, London Cloud, Amos Ananda, Mina Code and Saught.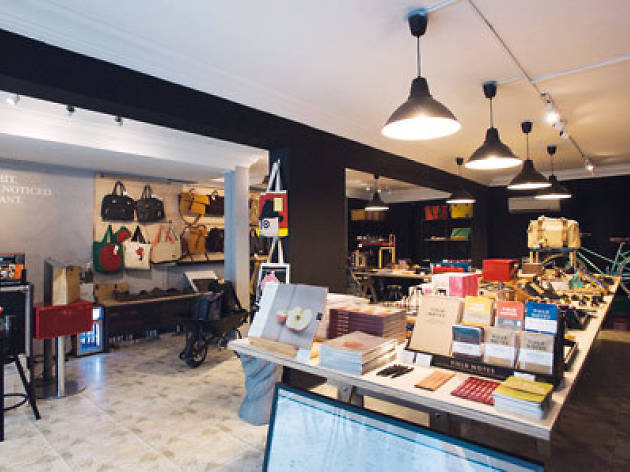 The Redundant Shop
This lifestyle shop in Millenia Walk is created by the cool peeps behind Redundant Magazine, who have injected a dash of quirkiness to the quiet mall. Artfully filled with curated goods from the magazine's five categories (architectural, design, style, gadget and rides), the shop's got neatly stacked magazines, books, bags, watches, sunnies. They stock cutting-edge furniture designer Desinere, bicycles from Nihola and Sandwichbike, and specialist brands like Lana Denim, and Triumph and Disaster.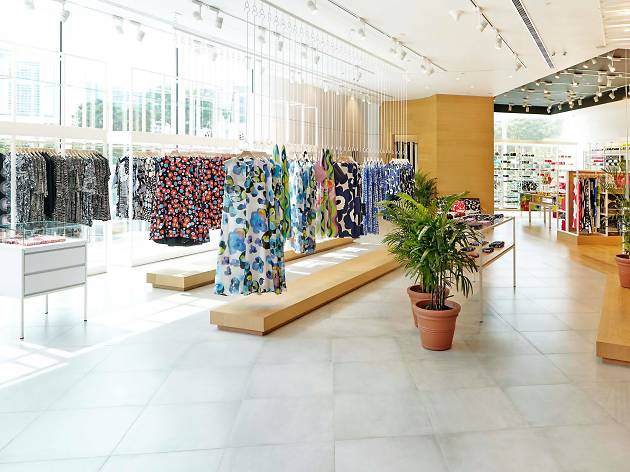 Marimekko
Marimekko, the design house well known for its iconic poppy print, adds flair and colour to the mall at Capitol Piazza. Having collaborated with the likes of Converse, Banana Republic and Finnair, the brand has cemented its global mark since its birth in Helsinki. Marimekko's core value is the beauty of everyday life, and its product range reflects that: colourful homeware, accessories and clothing, as well as textiles that can be purchased online.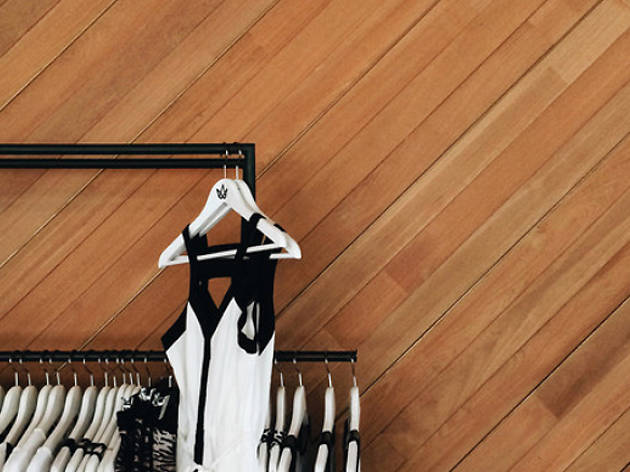 The Wyld Shop
Founded by Aussie native Kara Bensley-Austin, The Wyld Shop exists predominantly online and offers shoppers in Singapore a way to easily purchase brands from Down Under. MINK PINK is your friend if you're looking for pretty bikinis or sundresses, while Somedays Lovin' offers stylish boho-inspired tops and rompers. Accessories come in the form of 8 Other Reasons' edgy earrings and bracelets, Le Specs' cool shades, and Vamastyle's beach-friendly bags. Pop by its by-appointment-only showroom in Siglap to check out these items in person.