Christmas gift guide: designer items
Our edit of toys for the discerning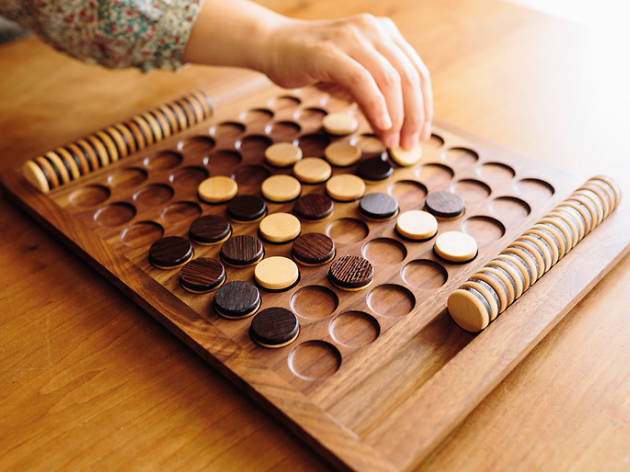 Wooden Reversi Set ($488)
Polished perfection

Reversi – or othello, depending on what you call it – gets a handsome makeover in these handcrafted sets from Fukuoka, Japan. Its walnut body is fashioned from solid wood and matched with pieces made from maple and wenge, each bonded carefully by hand. Game sets never looked this good.

Get it at Atomi.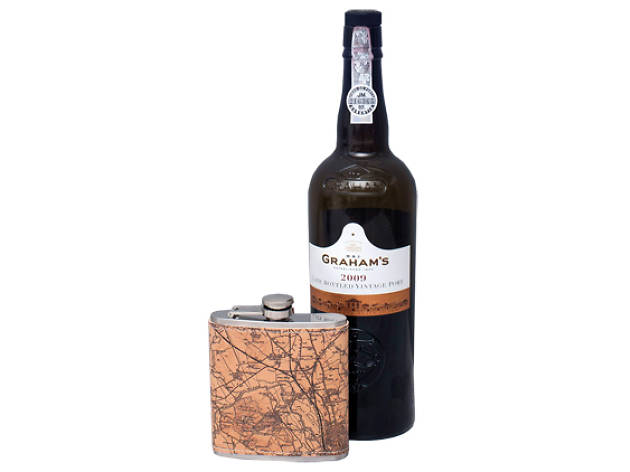 Personalised Leather Hipflask (around $110)
Hips don't lie

Want your location immortalised on a lightweight, 6-ounce hip flask? The good folks at online store Gifts Less Ordinary will do it for you using reproductions of antique maps – all that's needed is your country or postal code. Your personalised map's then digitally printed onto leather, handstitched, wrapped around a stainless steel flask and packed in a gift box for that special person in your life – which may well be, you know, yourself.

Get it at Gift Less Ordinary.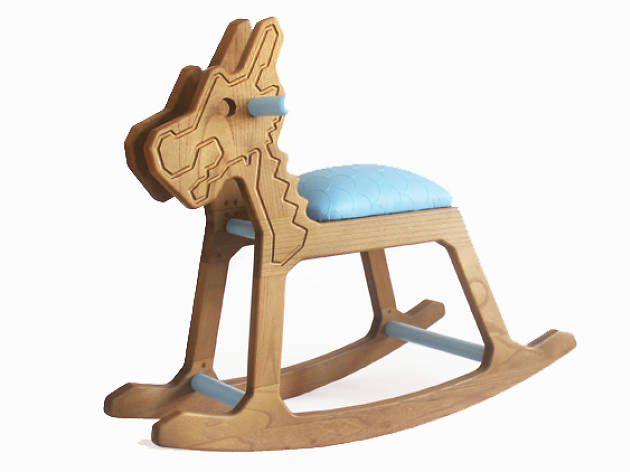 Small Dragon Rocking Horse ($449)
Rock your body

If you want a slice of Singapore's playgrounds of yesteryear in your home, you well could with these downsized pieces of nostalgia by furniture label Hinika – although, at the moment, there aren't pelican and elephant rocking horse options. Still, these make for an excellent conversation starter, and are guaranteed fun for kids and adults alike.
Get it at Naiise. www.naiise.com.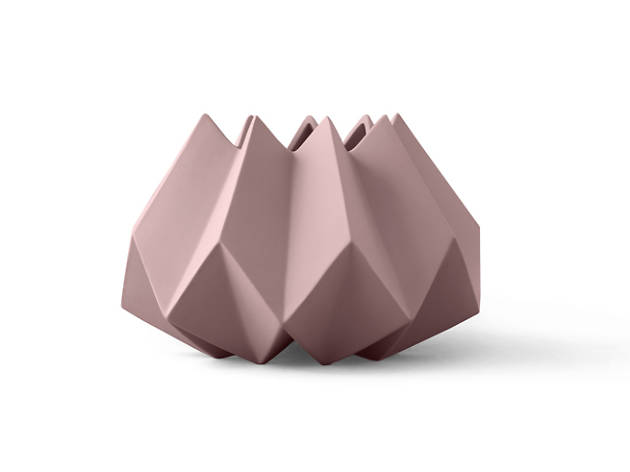 Menu Folded Vase ($189)
Ceramic cut vases

Vases are one and the same – or so you'd think. Amanda Betz combines her experience in art, design and architecture in her ceramic folded vase range, playing with light and space to achieve these geometrical beauties. Betz has even had one of her works (a pendant Shayk, specifically) displayed in the MoMA store in New York.

Get it at Gallery and Co.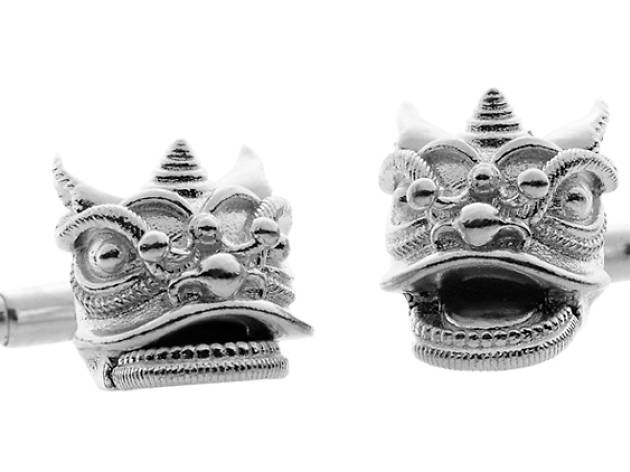 Southern Chinese Lion Cufflinks (around $354)
Touch wood (or silver)

Get these sterling silver babies if you've got a superstitious friend or other half – each southern lion's got a concave mirror on its forehead to drive away bad juju, plus a moveable jaw that allows it to 'consume' good luck and all things auspicious. Every set comes in a personalised Patinova cufflinks box.

Get it at Gifts Less Ordinary. www.giftslessordinary.com.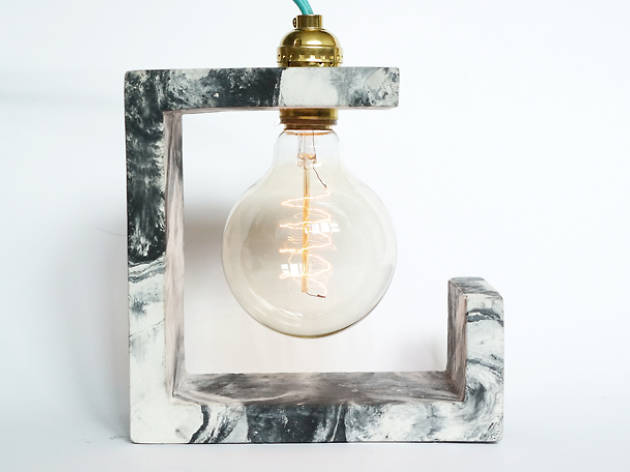 Madam Sculpture Lamp ($150)
Marble aesthetic

Functionality gets a boost with this lamp that's art meets design. Each piece comes with an Edison filament bulb that you can adjust for brightness – and you can't deny the power of marbling patterns, especially on the 'Gram.

Get it at Naiise. www.naiiise.com.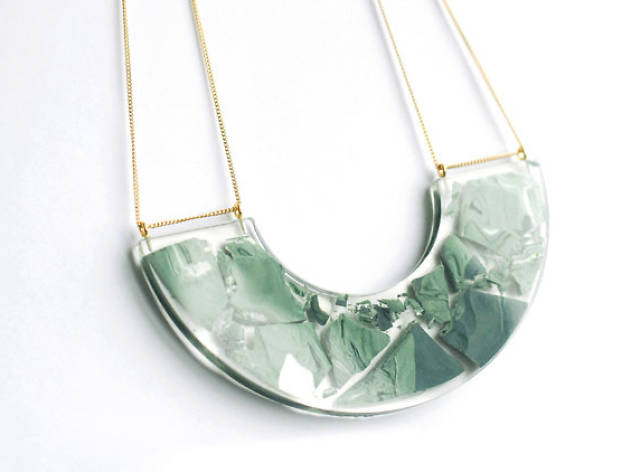 Amado Gudek x Of Trying Times Courage Necklace ($169)
Courage, not cowardice

Repurposing old, broken objects into wearable neck candy: that's what Of Trying Times does in this collaboration with local resin jewellery designer Amado Gudek. Each piece is handcrafted from polymer clay, bioresin and gold-plated hardware, meaning you'll be assured a unique purchase, whether it's from the marbling of the clay, naturally occurring bubbles, or placement of the shattered pieces. How's that for a necklace with character?

Get it at Gallery and Co.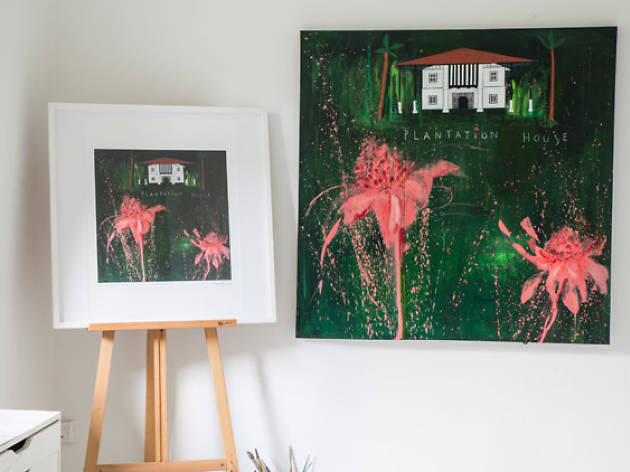 Plantation House Art Print (around $433)
Faceplant

Taking centre-stage in a three-part series by British artist Clare Haxby is Plantation House, available in limited edition prints of 250. Drawing from her time in Singapore, Haxby depicts the colonial black-and-white plantation house – today known as Burkhill Hall – in this work, which you can purchase as an individual print, or together with the rest of the Botanic Gardens series. Her Singapore studio is also open by appointment, so reach out if you're interested.
Get it at www.clarehaxby.com.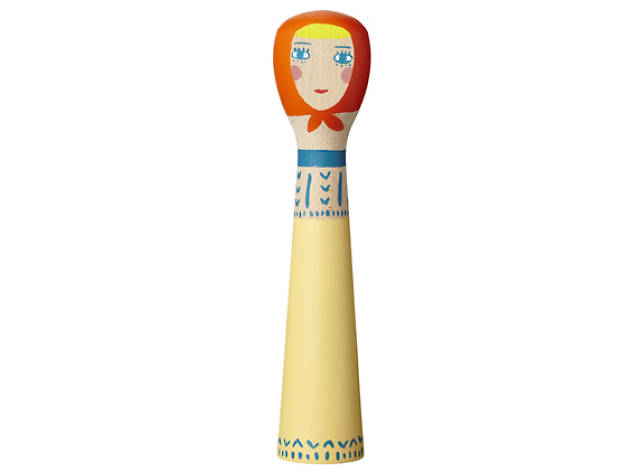 Donna Wilson wooden doll ($109)
Face it

British designer Donna Wilson chronicles the friendly faces encountered from her travels to Japan and Scandinavia in form of these handpainted wooden dolls, made from European oak. Wilson's best known for her kitschy knitted creatures series, some of which K+ also carries.

Get it at K+ Curatorial Space.
Read our guide to Christmas 2016
Never mind the tropics – Christmas is still the most magical time of the year in sunny, snowman-free Singapore. Read on to find out the best events, festive meals, Yuletide desserts and, of course, a gift guide that has ideas for just about everyone. From all of us here at Time Out Singapore, here's to a very merry Christmas!
Read more