Christmas gift guide: staycation
From corporate retreats to intimate get-togethers among friends, One Farrer Hotel & Spa promises a relaxing day for stressed city slickers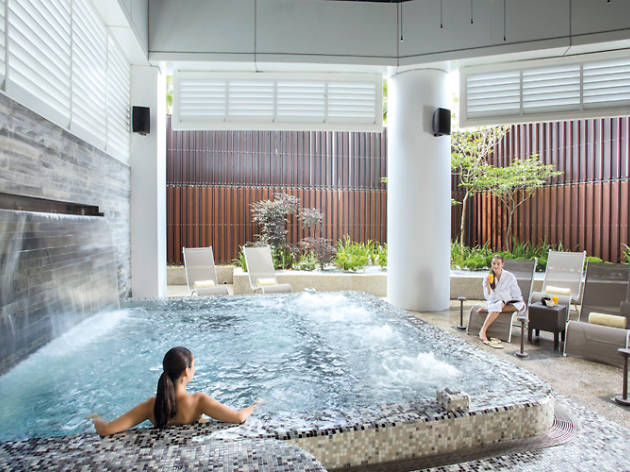 Back slouching, caffeine gulping, eyes bulging – sound familiar? If you know an overworked bee, send some serious TLC their way this Christmas at One Farrer Hotel & Spa, a luxury urban resort located in the heart of Singapore. Oh, and no one said you couldn't treat yourself to some pampering, too.
What to do
Sweat it out
The best way to kick-start your retreat – whether you're in a group or flying solo – is with an energising workout in the fully equipped gym, then a detox in steam and sauna rooms. If you prefer, customise your own session: choose from aqua fitness classes, aerobics, strength training, kickboxing and primal movement training.
Lounge around
Rise and shine to a panoramic view of the city skyline in the hotel's penthouse sanctuary, far away from the bustle of crowds below. Take your time to relax and recharge at the private rooftop pool, and retreat to the award-winning Spa Retreat and Asian Wellness Spa for a well-deserved pampering session.
Take a long soak
If you're looking to (quite literally) shower love on an exhausted friend or planning some personal R&R, schedule in a full-day rejuvenating trip to help take his or her mind off things. Take an invigorating dip in the onsen gardens and jacuzzi loungers, or soak in the therapeutic mineral pools before capping the day off with a slow swim in the hotel's Olympic-sized pool. Or not.
Relieve stress
If you're a boss looking to reward your crème de la crème, plan a meeting at one of One Farrer Hotel's meeting spaces, but end it with a twist: treat them to a half-day retreat that includes a 60-minute stress relief massage. Combining Eastern and Western techniques, the massage targets stress points and releases the tension in your body, leaving you in a state of bliss.
Read our guide to Christmas 2016
Shopping, Department stores