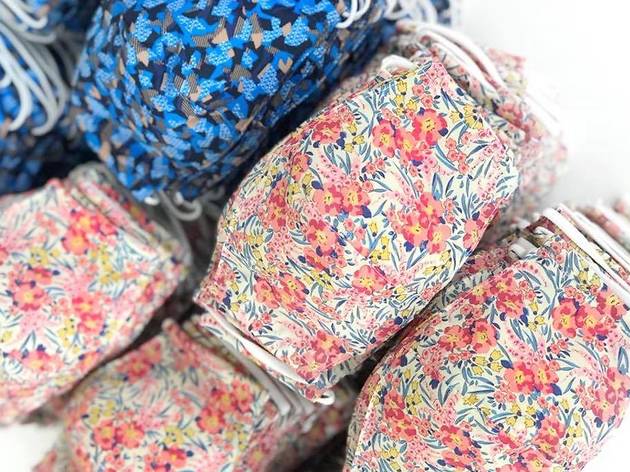 The best local labels to get reusable face masks in Singapore
Reusable masks can be washed after every use, prevents us from spreading germs and also touching our face constantly
Now that wearing face masks are mandatory, more people are snapping up masks in the market. While there are many to choose from, you can try to be a little more eco-friendly and opt for a reusable cloth mask that you can put on again after every wash. Some of our creative local makers and labels have started rolling out face masks, some sticking to keeping it zero-waste. From batik to pastel-coloured masks, shop from these homegrown brands and do your part in supporting local businesses.
RECOMMENDED: Everything you need to know about face masks in Singapore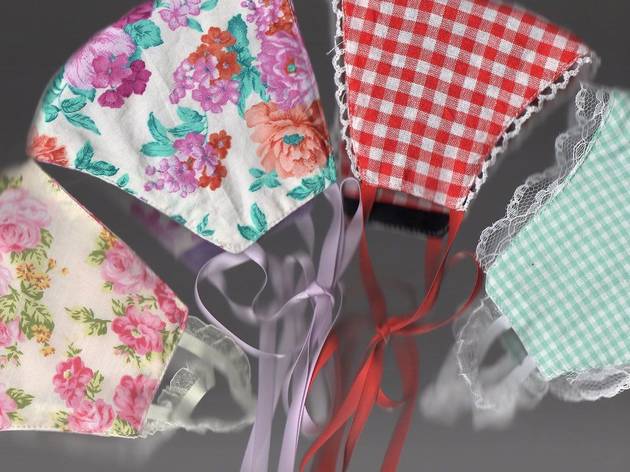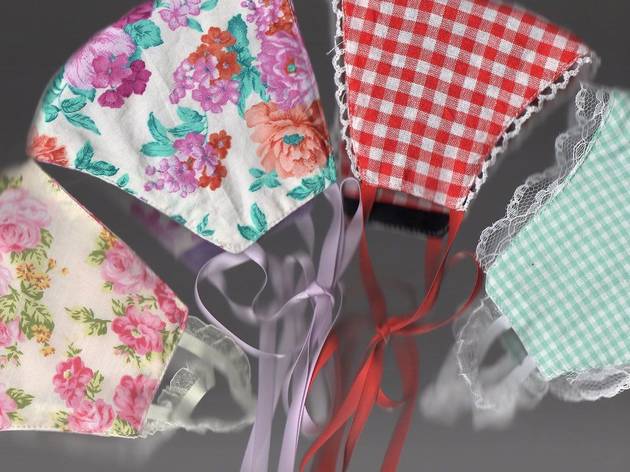 Photograph: Closet Children
Look demure in one of Closet Children's pretty creations. Designer and founder of the label, Rachel Cheong is known for her whimsical and feminine designs. For the collection of face masks, pretty broderie, satin, silk and floral prints are used. All masks are handmade and come with a choice of ruffle elastic, normal round elastic, satin ribbons or velour ribbons.
Cost From $23 to $28
How to order DM for orders on the Instagram page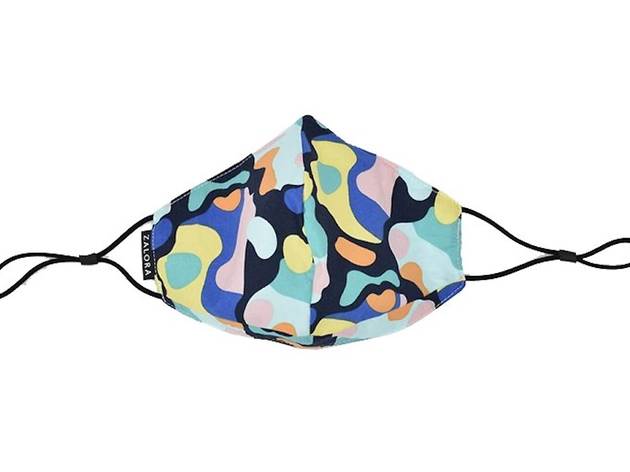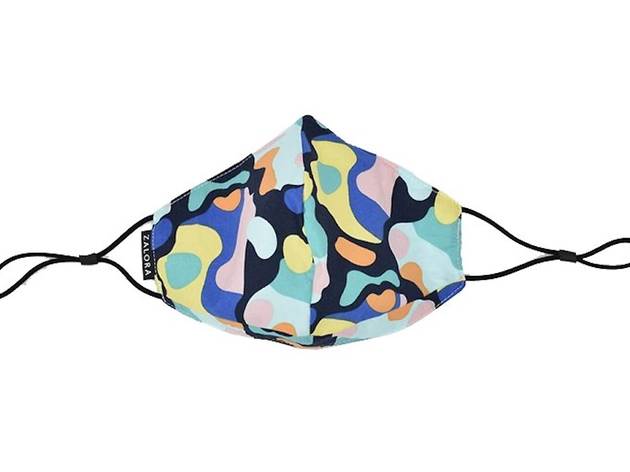 Photograph: Zalora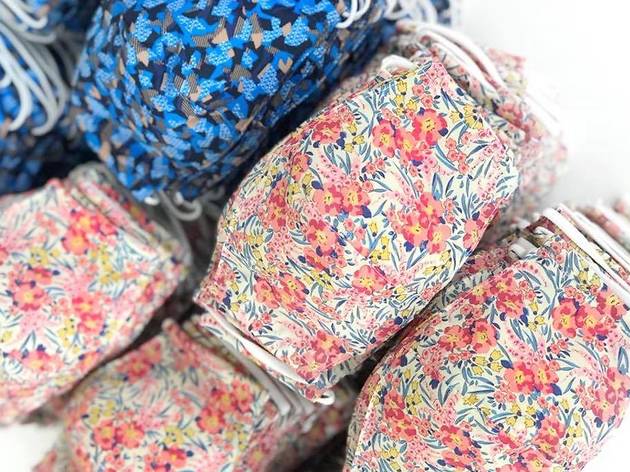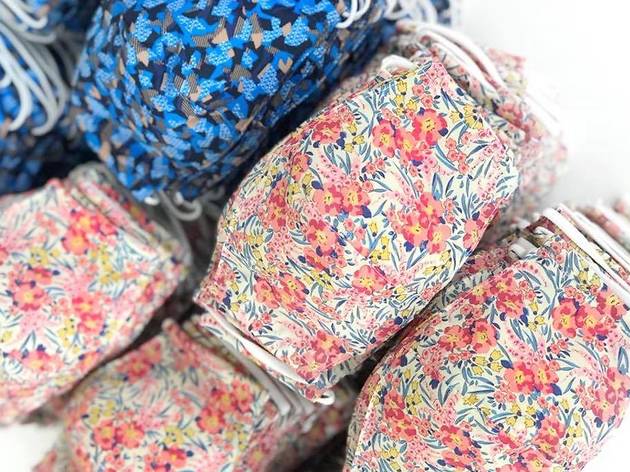 Photograph: Elizabeth Little
If you're a fan of Liberty fabrics, you'd want to shop the handmade masks from Elizabeth Little. The brand Liberty is created by the prominent British company Liberty of London and its cotton printed textiles are popular around the world – especially the floral prints. Singapore-based brand Elizabeth Little stocks adult-, tween- and kid-sized face masks in the famous flowery prints Liberty is known for.
Cost $22
How to order Shop online from Elizabeth Little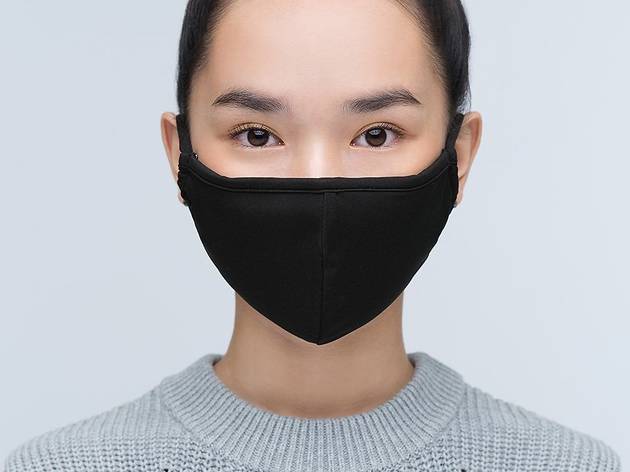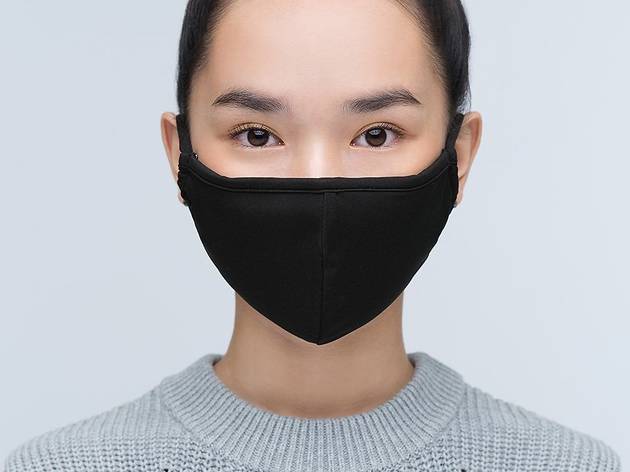 Photograph: 1929 Mask
1929 Mask was started by experts in textile manufacturing and produces masks that are waterproof and antibacterial. The fabric is made with technology that eliminates bacteria, fungus and unpleasant odours so users never have to worry about hygiene and freshness. It also stocks mask extenders for comfort.
Cost $25
How to order Available on the website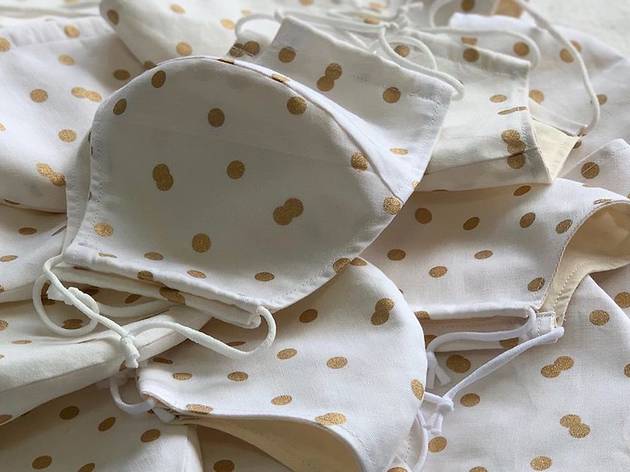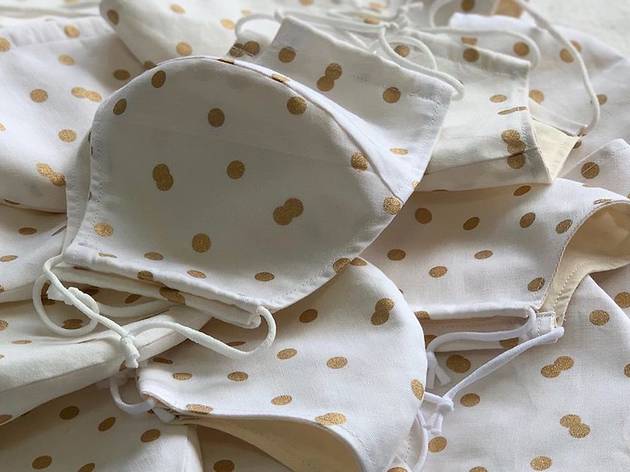 Photograph: Wonder Pads
The makers of reusable sanitary pads, Wonder Pads have also branched out to making comfortable cloth face masks during this period. Like its pads, the masks are made from colourful fabric – bonus points if you like Harry Potter, other fictional characters and cute prints. The masks also come in two adult and two child sizes so the whole family can match.
Cost $6 for kids and teen sizes and $8 for adult sizes
How to order Join the Facebook group and look out for when an order form is released
Photograph: Danovel
Danovel is a homegrown furniture company that specialises in custom upholstery but have stepped up to make masks for nonprofit causes – using the same quality materials of course. Majority of the three-ply masks made are given to migrant workers.
Cost $8
How to order Place orders on its Carousell page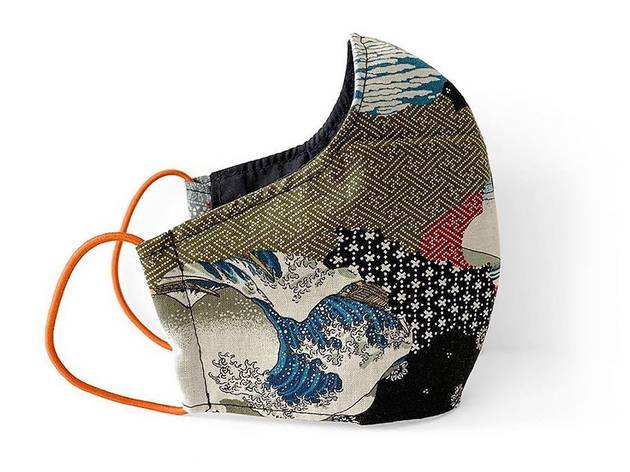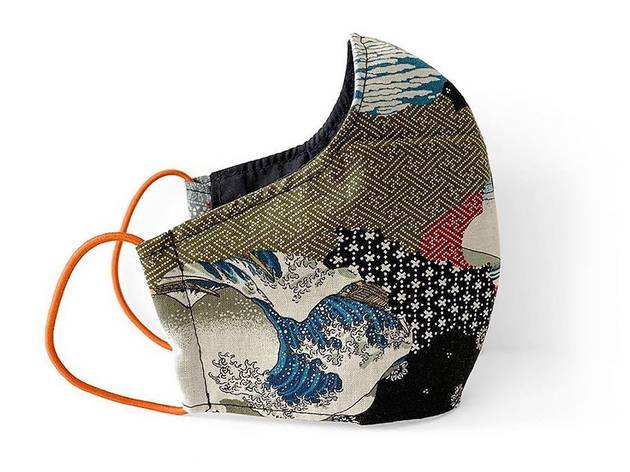 Photograph: Namaskte
If you're a fan of Japanese textile and prints, The Sutajio stocks waterproof face masks made with this beautiful fabric. Browse through the Instagram page to select your favourite print – there are ones with fortune cats on it and a patchwork one of the famous The Wave of Kanagawa print.
Cost $22
How to order Drop the team a message via its Instagram page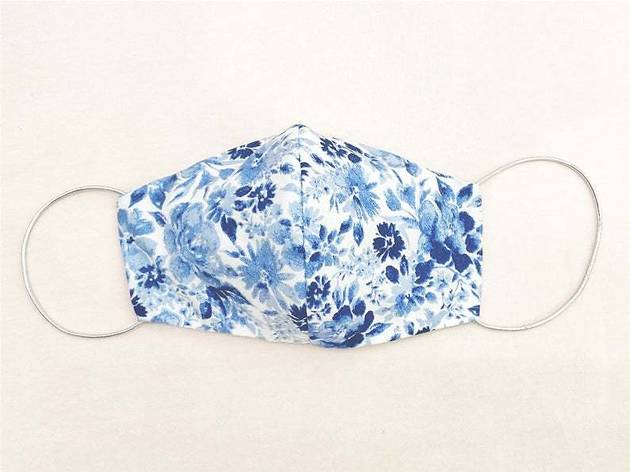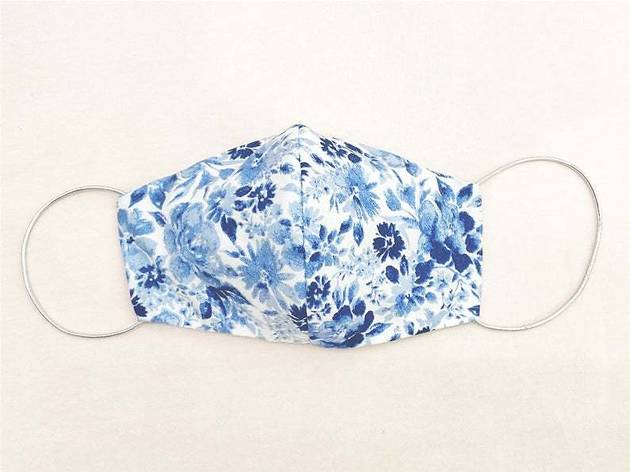 Photograph: Masketeers
It's all about floral and vibrant prints at Masketeers. Since wearing masks are necessary, why not put on a one bright and cheery one on. The masks are three-ply and made from quality fabric, with an Egyptian cotton lining
Cost $25
How to order Available on Etsy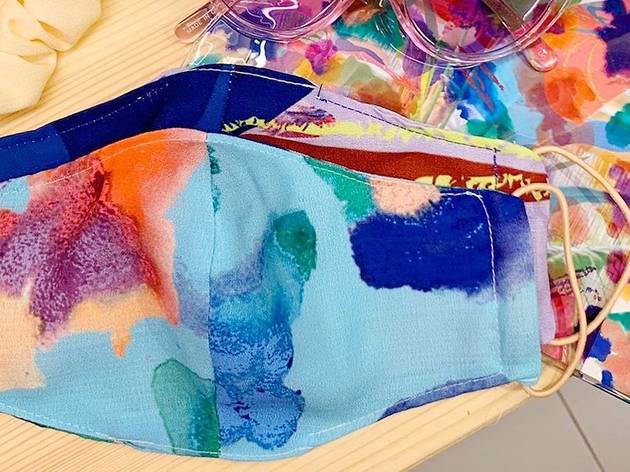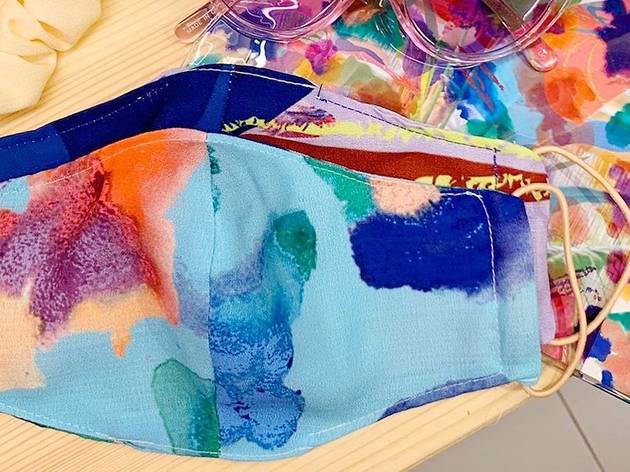 Photograph: Minor Miracles
The print and textile label by local artist Dawn Bey is known for its whimsical and dreamy designs which you will see on scarves, skirts and kimonos. During the 'circuit breaker', Minor Miracles have also started producing masks from its fabric. Released in batches, it's fastest fingers first whenever a collection is launched. All profits made will be split two ways to different funds to help our migrant workers; Covid Migrant Support Coalition and Migrant Workers' Assistance Fund.
Cost $12
How to order Available on the website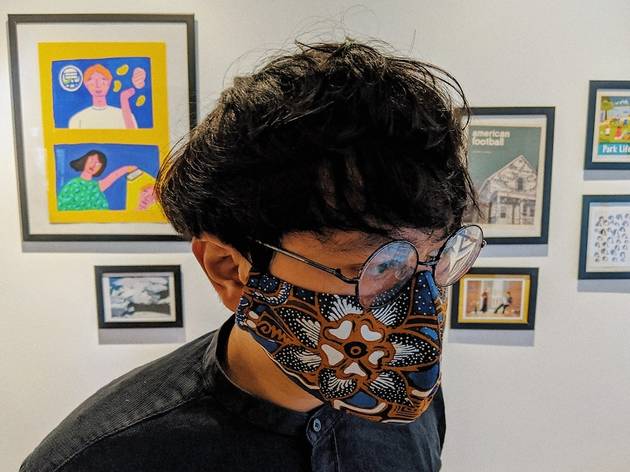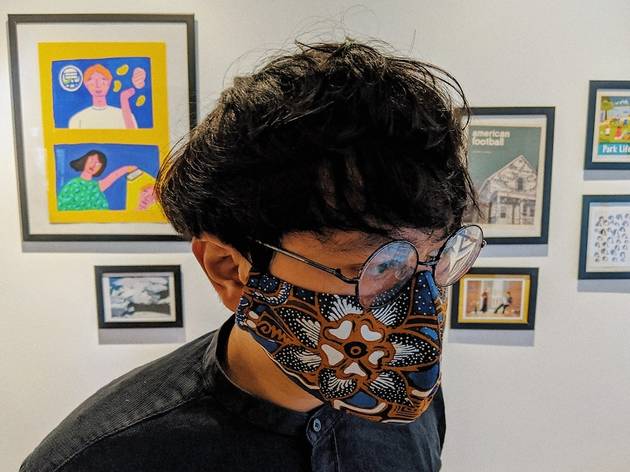 Photo: Delfina Utomo
Lovers of batik can now wear their favourite fabric as face masks. The masks from Baju by Oniatta are made from remnants of former collections and it also comes in kid sizes. Masks are made in small batches and she releases an order form via Instagram for customers. While you will not know which print you will receive (as it is all leftover fabric), you can select your colour preferences on the form.
Cost $10
How to order Follow the Instagram page to see if a new batch is released and you can place orders via a Google form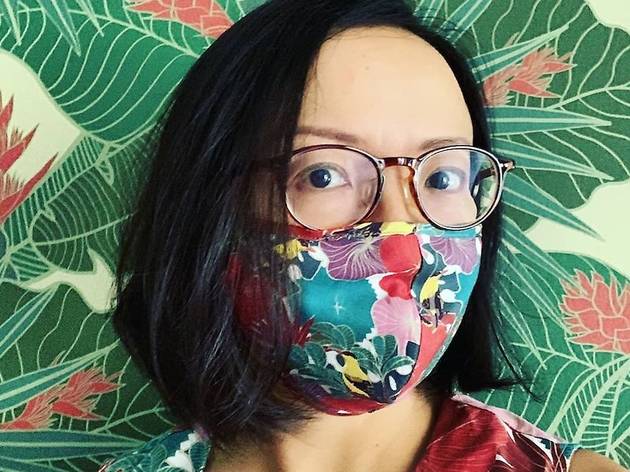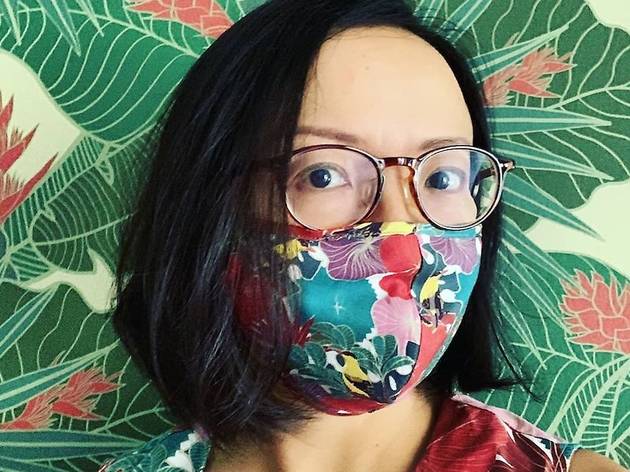 Photograph: Binary Style
Binary Style is known for its collection of quirky square scarves inspired by local culture, architecture and landscape. Now you can get some of its signature prints as face masks to brighten any outfit – even if it is going to the supermarket. 20 percent of the sales will go towards a charity and it differs for every print you buy.
Cost $15
How to order Available on the website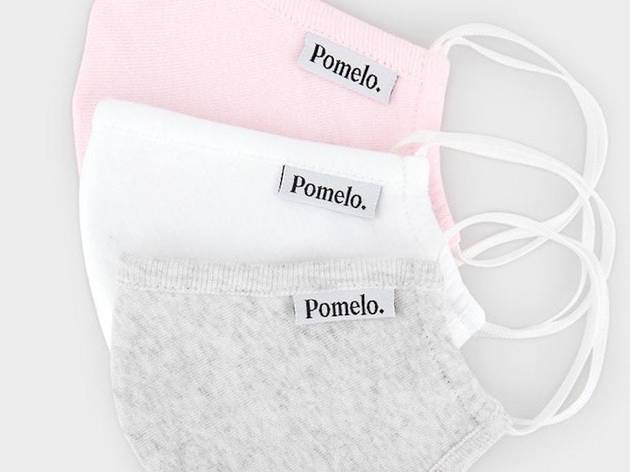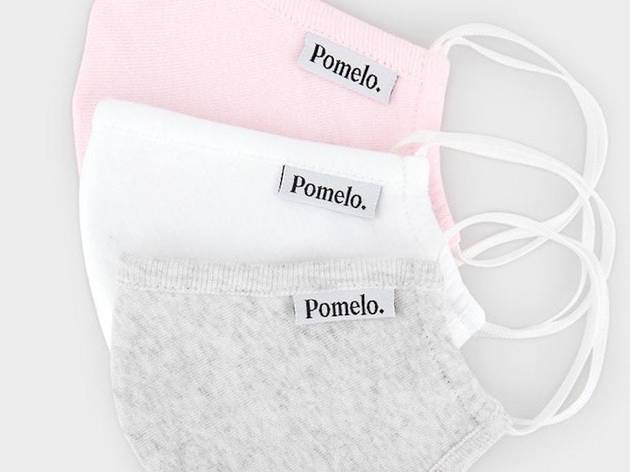 Photograph: Pomelo
The mega fashion retailer also stocks pretty cloth masks that would compliment any outfit – even if it is just for a grocery run. Pomelo is retailing a pack of face masks that comes in multi colours. All profits from the sale of masks will go towards purchasing medical equipment to a hospital in your community.
Cost $9 for a pack of three
How to order Available on the website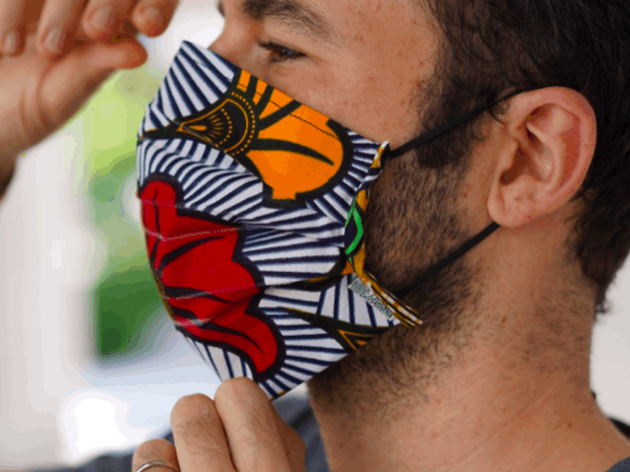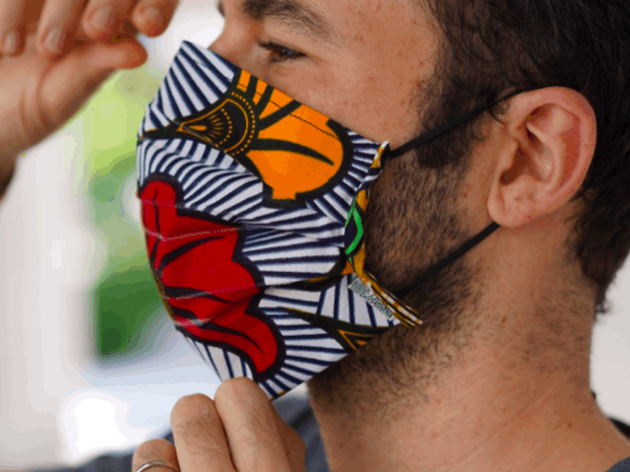 Photograph: OliveAnkara
Known for its vibrant African wax printed fabrics, OliveAnkara released a range of pleat cloth masks made from upcycled material so you might just recognise some of the prints from previous collections. The masks also come in kids sizes. Ten percent of the revenue will be donated to local charities helping migrant workers and people in need.
Cost $19
How to order Available on the website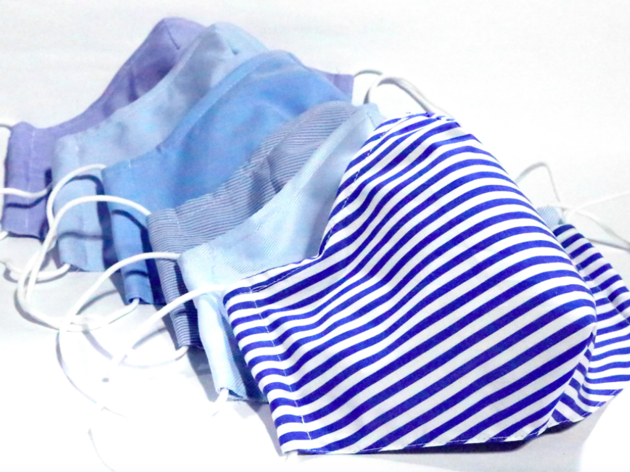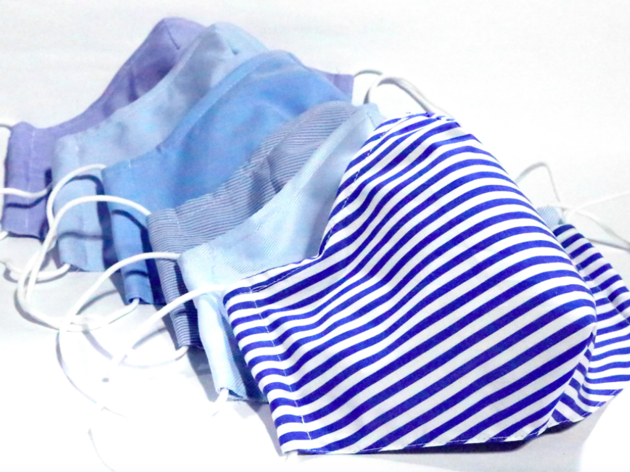 Photograph: CYC
Heritage tailors CYC have rolled out Egyptian cotton face masks on its site made from leftover scraps and fabric. It comes in plenty of colours and has a filter insert. There are also three different sizes available for adults, teens and kids. If you're into DIY projects, the brand has also released a step-by-step sewing guide for you to make reusable cloth masks at home.
Cost $20 each, $110 for a pack of six
How to order Available on the website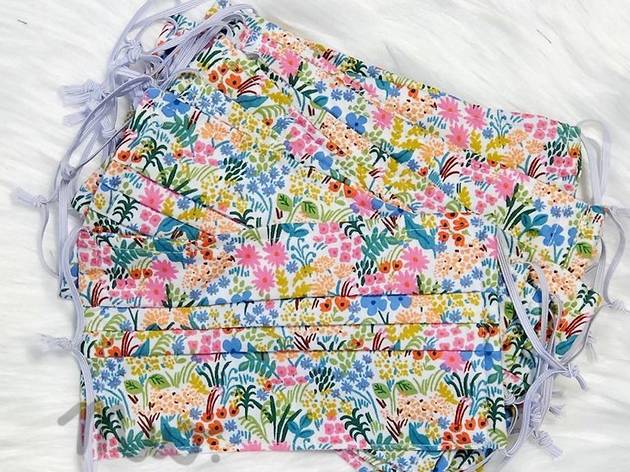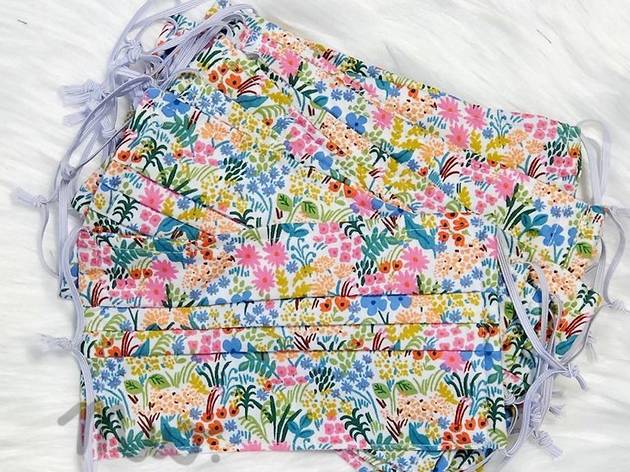 Photograph: Marvelous Works
All the products at the Marvelous Works webstore are made by beneficiaries of a social enterprise that aims to provide employment opportunities to single mums, stay-at-home mums and women from underprivileged families. The cloth masks come in fun colours and prints and have an insert to place a filter.
Cost $13
How to order Available on Shopee