Guide to Meidi-Ya supermarket in Great World City
Stock up on Japanese snacks, drinks, fresh produce and more at the newly opened Meidi-Ya branch in Great World City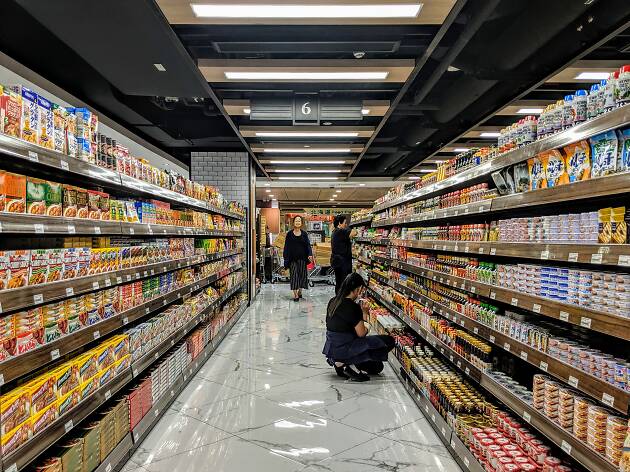 If you love Japanese snacks and food produce a little too much, then the name Meidi-Ya would be familiar to you. The Japanese supermarket is well-established in Singapore. For a while, the sole outlet at Liang Court has been a key spot for groceries imported from Japan. Now, more than 15 years later, Meidi-Ya opens its second outlet at the revamped Great World City. Though it's not as vast as the first branch, the Great World City offers the same great shopping experience – and a little more.
RECOMMENDED: The best grocery stores, supermarkets and markets in Singapore and plastic-free grocery shopping in Singapore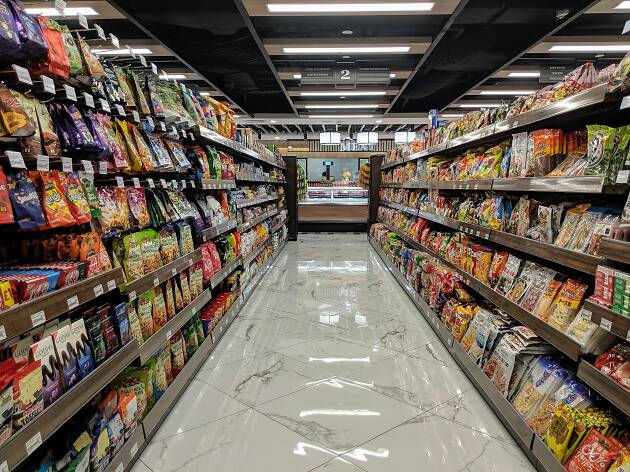 Fresh produce, snacks and more
Like its first branch in Liang Court, the Great World City outlet focuses on selling authentic Japanese food directly imported from Japan. Some of the popular items include Dassai sake imported exclusively from the brand's brewery in Yamaguchi, the wide selection of aged meats, Japanese fruits, Koshihikari rice, fresh sashimi and extensive instant ramen choices. Seasoned Meidi-Ya shoppers would be familiar with the regular items stocked here (but there are some exclusive products) and the child-friendly area where kids can sit and watch Doraemon while the adults pick out the weekly groceries.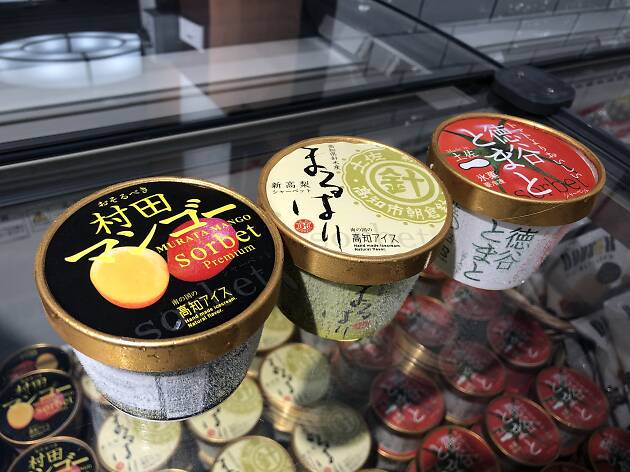 Exclusive to Great World City
In the effort to continue the tradition of delivering authentic Japanese products, you can find some products that are exclusive to the outlet in the store. If tomato sorbet is something you would be curious about, you'll find it a range of interesting flavours like mango and pear. On top of that, this outlet also stocks the in-house brand jams which are highly popular in Japan – with strawberry being the favourite choice.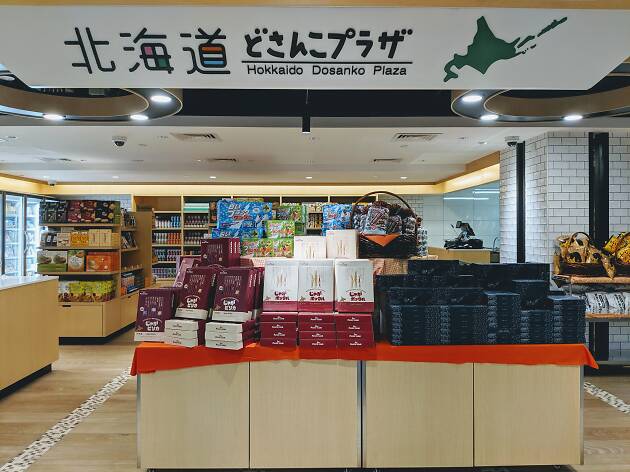 Another Great World City exclusive, the new store also has a separate area that only sells food and snacks from Hokkaido. The Hokkaido Dosanko Plaza will feature a selection of Hokkaido-made treats like cream cheese pies from the Machimura Farm store, ice pops made from real fruit puree and the crispy Jaga Pokkuru potato snack. Still hungry? There's more...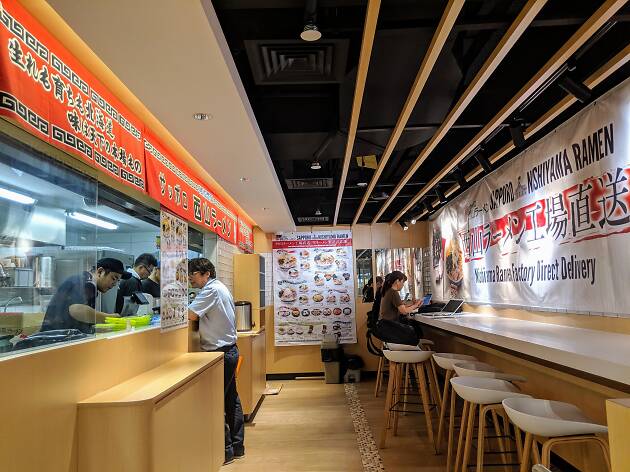 Part of the Hokkaido Dosanko Plaza is a seated dining area for about 40 diners – and also the perfect spot for a quick meal after some grocery shopping. Ramen fans can look forward to slurping down a bowl from Sapporo Nishiyama Ramen (prices from $15.90). Other food fare includes hot gyoza, bento sets and also soft serve ice cream from Machimura Farm.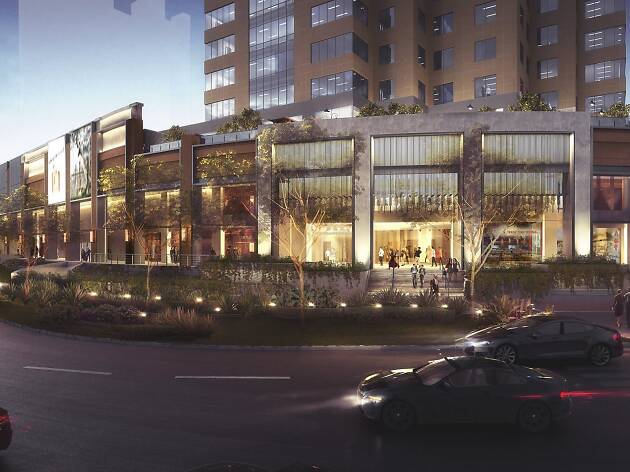 Photo: Great World City
Beyond Meidi-Ya, the revamped Great World City is set to be a mini Japan town with a curated list of Japanese-themed and family-centric tenants. The full relaunch of the mall will only happen in 2020 but some of the tenants include Mama Razzi, a professional photography studio that specialises in family portraits; Elemen, a dining concept that focuses on meatless cuisine with Chinese and Japanese influences; and Eye Studio Tokyo, an eyelash extension and 6D eyebrow embroidery studio.
Go there now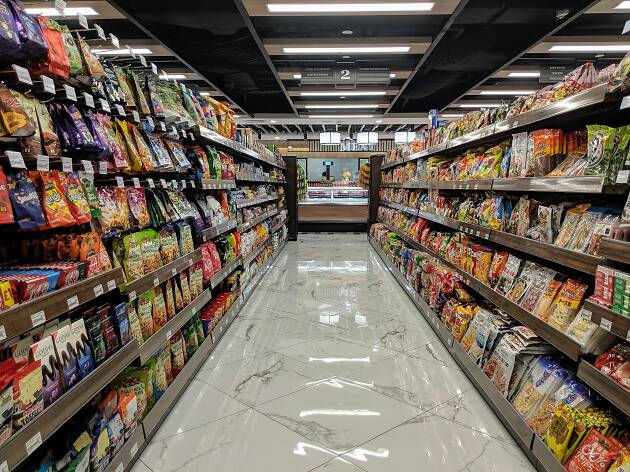 More shopping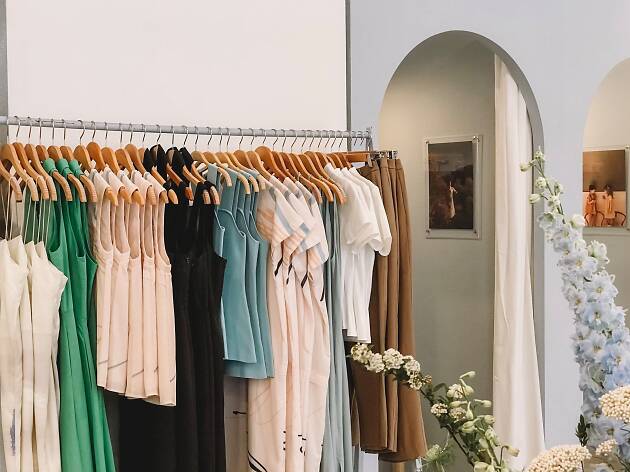 Shopping, Antiques and vintage