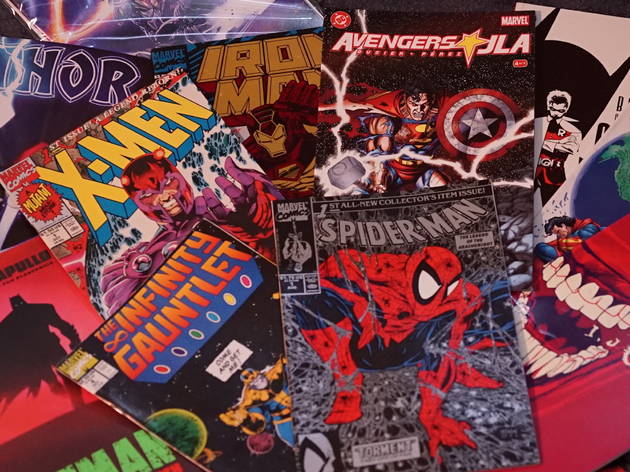 The best comic book stores in Singapore and the issues you need on your shelf
Having post-WandaVision blues? Your friendly neighbourhood comic book store is here to save the day
Comic books are picking up speed once again thanks to Marvel and DC blockbusters hitting the big (and small) screen, proving the adage that old is gold. And with the final wrap-up of WandaVision, as well as the upcoming Zack Snyder's Justice League, Falcon and the Winter Soldier, Loki, and Robert Pattinson's version of Batman, the fandom is going strong, even welcoming a new legion of fans.
Despite digital copies being easily accessible online, nothing beats getting your hands on a coveted issue and flicking through the pages IRL. I grew up on a diet of Archie comics (thanks, Mum), indie graphic novels and superhero comics, especially those that feature Batman and X-Men, so popping to a comic book store isn't a new gig. There's just a certain je ne sais quoi that feels very inviting. Perhaps, it's the very knowledgeable uncle who's ready to help you with your selection.
Whether you're a long-time fan or new to the game, satiate your appetite for stories of action-adventure and cosmic calamities at these comic book stores in Singapore. Most of them carry new issues, back issues, and rarities, with some also tempting customers with manga, graphic novels, and even toys.
RECOMMENDED: The best comic book artists in Singapore and the best bookstores in Singapore
What's on our radar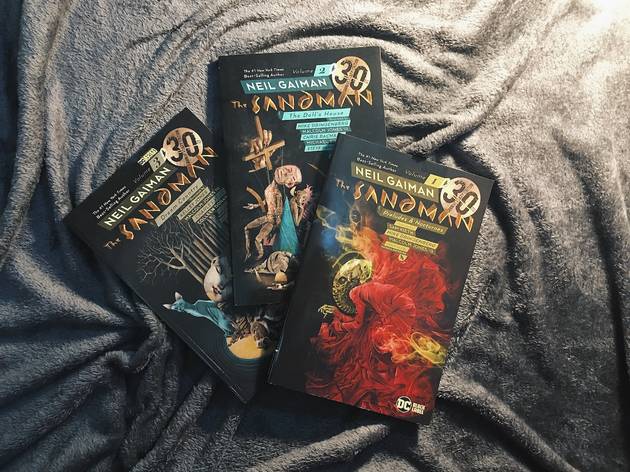 Photograph: Cam Khalid
ICYMI – Netflix has announced that a live-action television series of The Sandman is in the works, with Game of Thrones' Gwendoline Christie as Lucifer. While waiting for its release, why not fill the void with its OG comic books? Neil Gaiman's acclaimed series follows Dream – who looks a bit like The Cure frontman Robert Smith – who is rebuilding his kingdom after decades of occult captivity. It's a pretty complicated story that's mythic, poetic, dramatic, and, at times, terrifying but that's the beauty of it.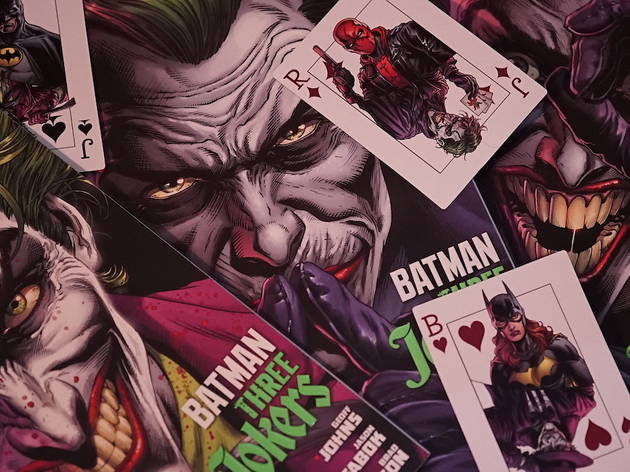 Photograph: Jem Erguvenler
There has been a lot of hoopla around Batman: Three Jokers since the concept was first introduced in 2015. Despite it all, the much-anticipated series finally reached its conclusion last year. What started as a subtle homage to The Killing Joke turns out to be 'nightmare revisited' for Batman, Batgirl and the Red Hood (aka the second Robin). Connecting the dots (like he always does), the world's greatest detective realises that there's not one but three Jokers. Baffled by it all, he proceeds to get to the bottom of how that's even possible.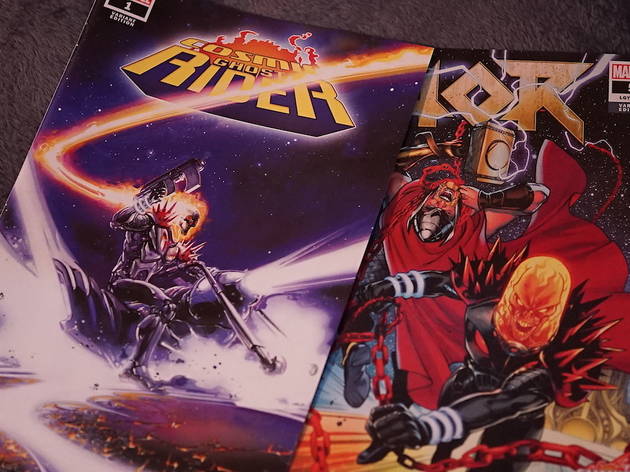 Photograph: Jem Erguvenler
Frank Castle debuted as the Cosmic Ghost Rider in the pages of Donny Cates' critically acclaimed 13th issue of Thanos. If that human name sounds familiar, it's because Frank Castle was the Punisher at one point. But due to a crazy twist of events – and a demonic deal with Mephisto – he becomes the Ghost Rider. After slipping into madness, he makes another deal with the devourer of worlds Galactus to become his herald in order to gain cosmic powers. This series then reveals one hell (pardon our French) of a ride that leads him to adopt Baby Thanos.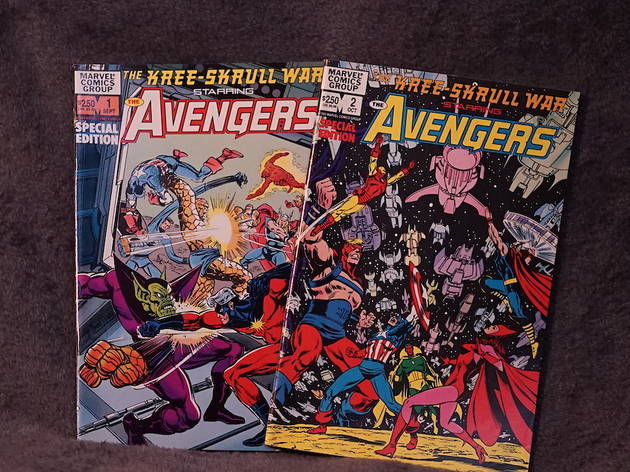 Photograph: Jem Erguvenler
As told in the form of mythology in Marvel's 2019 film Captain Marvel, this era-defining classic sees the Avengers becoming entangled in a political cosmic war between two alien races: the Kree and the Skrull. It's Kree's lawful evil versus the Skull's chaotic evil, which somewhat holds allegorical connotations to real-life conflicts. This action-packed series features Iron Man, Captain America, Captain Marvel, Thor, and more as they set their sights on ending the war. However, amid this nail-biting action, we're also treated to the debut of lovebirds Wanda and Vision's romance.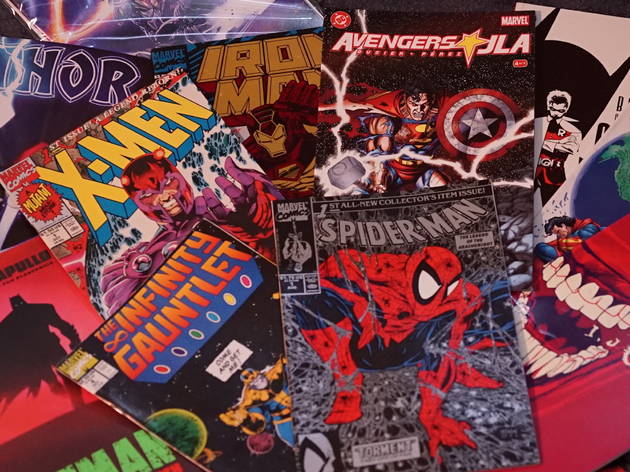 Photograph: Jem Erguvenler
Batman: The Last Knight on Earth
Follow the Dark Knight as he navigates in a post-apocalyptic world en route to Gotham to stop Omega. In classic Batman-style, you can expect some familiar villain faces getting in the way of things. And one of them is the Joker, whose decapitated head accompanies the Bats on his lonely journey. While the Joker is not entirely in Batman's face this time, he's still playing mind games with him. The series explores the relationship between both of them in a new and never-seen-before way.