The best Japanese shops in Singapore: fashion, furniture and lifestyle
We secretly admire how they live their best lives in Japan and we want in too
Fashion
This Japanese fashion brand caters to the fashion-forward office lady. No, we're not talking about typical OL-style instead, think of something that combines elegance and an avant-garde approach. Unique, vibrant and fresh, Fray I.D's pieces are aimed at ladies aged 25 to 40 who are ready to embrace what the brand believes to be 'new mode street fashion'. Expect ribbed cardi-dresses, oversized sweaters paired with maxi skirts and pencil skirts. It's about time OL style gets a sophisticated update.
While its counterpart Fray I.D focuses on stylish everyday wearables for the modern woman, Snidel (just a few stores away from Fray I.D) embraces the girly and Harajuku-cute look. You can find skirts with ruffles, layered chiffon dresses, plaid dresses with balloon sleeves, cute co-ords, tunics and lace blouses that are perfect for the weekend brunches. Snidel is a popular high-street brand in Japan and its pieces are often seen on young celebrities.
Groceries
Isetan Scotts is fully committed to bringing you an authentic Japanese supermarket shopping experience. The fresh produce section is impressive - meat and seafood are brought in from Japan daily and there is a huge selection of premium fruits like Muscat green grapes, crown melons and white peaches.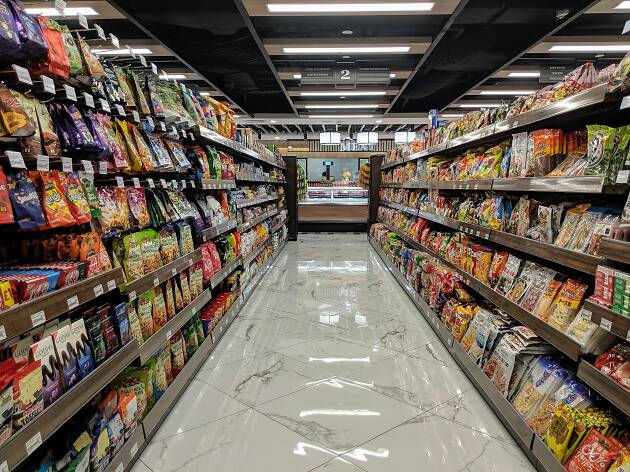 For a while, the sole outlet of Meidi-Ya at Liang Court was the key spot for groceries imported from Japan. Now, more than 15 years later, Meidi-Ya has a second outlet at the revamped Great World City. Though it's not as vasts as the first branch, it offers the same great shopping experience where you can get ice cream, sake, instant ramen, marbled wagyu, dashi stock and plenty more. The Great World City branch also has an exclusive section for products from Hokkaido, including its famous milk and yoghurt drink.
Lifestyle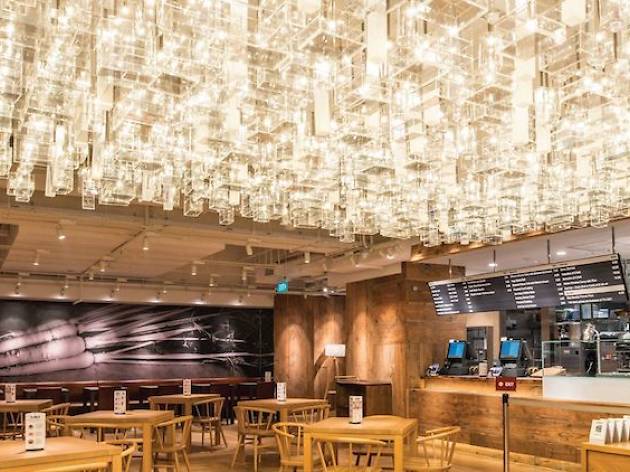 Fun fact: Muji's name translates to 'no-brand', an apt representation of its focus on simple design as well as quality and practicality. However, to say that it is purely minimalist and essentially Japanese is far from the truth. Muji's flagship store at Plaza Singapura also has a more maximalist and vibrant range from its collaboration with design brand IDEE. And with more than 700 Muji stores in the world and a catalogue that spans more than 7,000 items - it offers us more things we probably actually need. But who can resist another Mandarin-collared shirt or cute stationery that comes in a kaleidoscope of colours? Not us, that's for sure.
Homeware & Furniture
No stranger to the scene, Hommage Lifestyle is the largest Japanese-inspired furniture and lifestyle concept store in Singapore and has been operating in Singapore for over a decade. The store works with homeware and furniture brands from across Japan, and is inspired by the nation's pride and focus on long-lasting materials and product quality. Some of its outstanding collections include Whisky Oak by Nagoya-based retailer Yoshikei Corporation. The collection features furniture made from old whiskey barrels so you can be sure that you're bringing home a statement piece with a little backstory.
Favouring old-school aesthetics, Retro Colony makes simple pieces that are versatile and long-lasting. A large and prominent part of its catalogue is the Karimoku range, which is designed with replaceable parts that allow you to use a piece for a long time, without ever needing a total overhaul. Most of the retro-inspired furniture is designed for small spaces - like the apartments in Japan - and are perfect for Singapore home too. Inject a sense of nostalgia to your apartment with the Japan-made vinyl leather armchairs with wood finishing, oak cupboards and table that won't look out of place in the 1960s. You can also find made-in-Japan homeware like mugs, bowls, pots, lamps and even potted plants.
Need more shopping?