10 places to shop on a budget in Singapore
Want to shop but don't want to splash too much cash? These budget shopping haunts and thrift shops are where you should go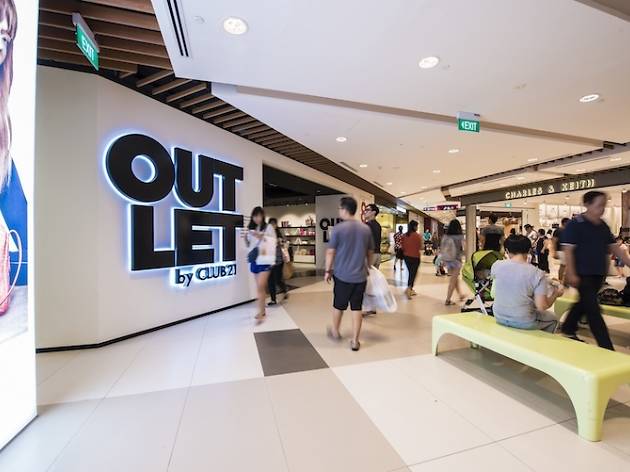 Shopping in Singapore doesn't necessarily have to be an expensive affair. There are plenty of cool indie boutiques to check out if you're looking to pick up some cute trinkets and random knick-knacks and a number of second-hand vintage stores to pick up some preloved goodies. But if you pride yourself as a real bargain hunter, check out these budget shopping haunts that'll satisfy even the pickiest shopper.
RECOMMENDED: 6 second-hand bookstores to check out
SOSN, which has five locations island-wide, is abundant with pre-owned clothes, bags, shoes, household items, and other bric-a-brac. Prices begin at $1, and you'll be doing good, too – supported by the Singapore Anglican Community Services, SOSN employs and trains those recovering from psychiatric conditions.
Do good while you shop at Minds Shop. 'Minds' stand for Movement for the Intellectually Disabled of Singapore and these shops are where the organisation provide pre-vocational retail and customer service training. The store is neatly organised into different sections: fashion, accessories, home decor items, large furniture and so on. Minds also accept donate from the public. There are three other Minds Shop outlets.
Just a stone's throw away from Bugis station lies a bargain shopper's heaven. Bugis Street is the closest you'll get to a street market in Singapore – the first floor is non-airconditioned but we suggest heading straight up to the second air-conditioned floor to shop. The most popular thing to do there, however, is to get your nails done in one of the many nail salons in the 'beauty aisle' – trust us, you'll know when you get there.
Not keen to pay full price for sporting gear or designer treads? No problem, there are plenty of deals to be scored at IMM, Singapore's largest outlet mall, where over 90 brands such as Adidas, Club 21 and Charles & Keith park their past season collections. Prices are slashed up to 80% discount all year round so you are guaranteed a good deal.
When it comes to street fashion, this grubby five-level mall just off Orchard Road is the spot, offering everything from common Korean, China and Thailand imports to rare hype items up for rsale (and resale) such as $2,000 sneakers. Basically, the more decrepit the shop, the cooler it is. Here, you can also chow down cheap but delicious food, get kitschy trinkets and even get tattooed and pierced in one of its many tattoo parlours.
A five-storey lifetyle hub whose design was voted for by the youth and created just for the youth, featuring facilities like recording and rehearsal studios at level 3, a dance studio on its fourth level, an art gallery and a performance theatre. Those looking to score some inexpensive clothes, gifts and novelty items, check out the basement where *Scape Underground lies. This not-so-secret location is home to plenty of small stores hawking an assortment of products including mobile accessories, cosmetics and more.
Situated on the shopping stretch at Geylang Serai, this shopping mall is a bargain hunter's haven for preloved fashion. Check out Whitefiction, Refash and PEONY Collection for preloved clothing and fashion finds for $10 or less. Make a pit stop at Arnold's Fried Chicken for spicy, golden-brown crispy chicken, before continuing your search for your next #OOTD. Check out our roundup of the best shops in City Plaza.
On the glitzy Orchard Road shopping belt lies this iconic shopping centre where you can count on for cheap goods and, dare we say it, knock-offs. There are a ton of travel agencies, cheap food outlets, money exchange counters and small shops hawking a large variety of affordable items ranging from daily necessities to inexpensive clothes, shoes and bags. Every Sunday, head up to the 6th floor and pick up some preloved goods at its weekly flea market.
As the biggest thrift store in Singapore, Praisehaven is stocked to the brim with second-hand furniture, clothes, books, household accessories and more – you can find practically everything in this store including scooters and full sets of furniture. It'll take some time to sieve through all the offerings but trust us, when you do find something good, it's really good.