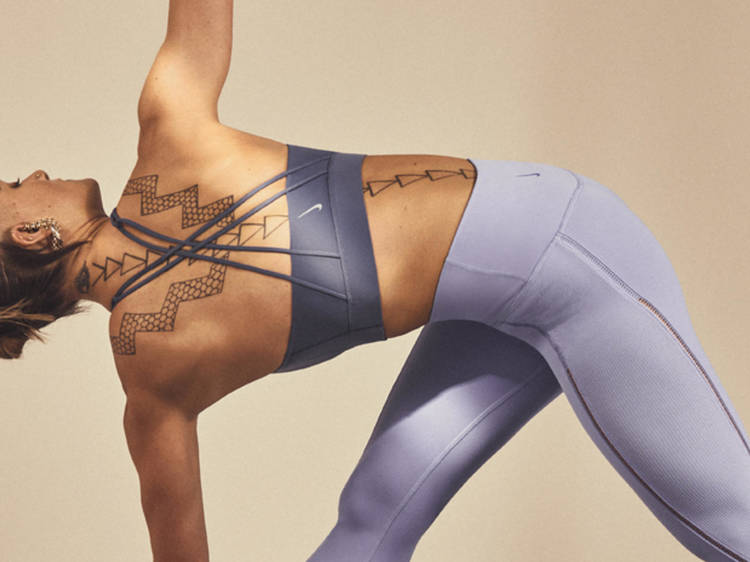 Photograph: Nike
With the closure of gyms and yoga studios during the circuit breaker and Phase 1, we had to get creative with how we worked out. Nike Training Club was an invaluable tool that allowed us to squeeze in a workout at home in between Zoom calls or after a long day of sitting at our living room desk.
If you haven't already tried it, download the free app, sign up and get moving. In celebration of International Yoga Day on June 21, unlock a special one-day-only yoga badge when you complete any of Nike Training Club's yoga workouts. There's everything from a 19-minute essential flow class for beginners to a 45-minute test of ultimate strength for those looking to replicate what they would typically do in a boutique studio. Bring some stability back to your life during these stressful times by taking a moment to breathe, stretch and sweat it out.
And just because no one can see how cute you look when you workout from home doesn't mean you can't treat yourself to new activewear. Nike has just released its new Infinalon collection made with yoga practitioners in mind. According to its research – conducted over a period of two years – the material provides better stretch, fit and softness to make sure that you look and feel your best as you go from warrior pose to pigeon. Go with the flow and find some peace of mind.