Singapore's best trampoline parks you have to check out now
How high can you go? We bounce around at these trampoline parks in Singapore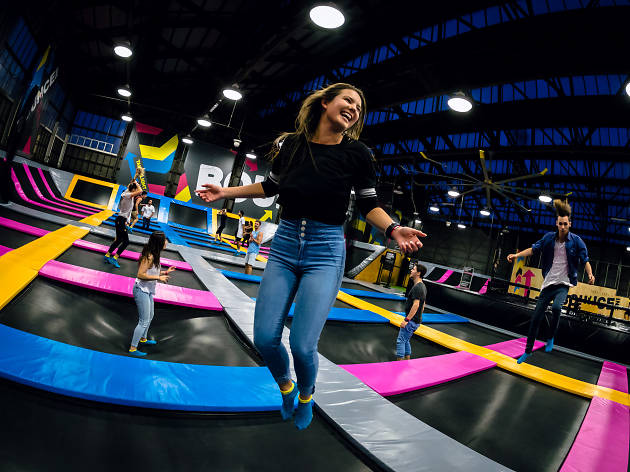 If we had our way, of course we'd rather be soaring and flying somewhere in a trampoline park in Singapore. Enjoyable for both the kids and adults, there's so much to love about letting loose and bouncing around a room with padded floors and walls without the fear of breaking bones and bruising badly from falling on hard surfaces.
And then there's also the more beneficial part of the sport – actually getting fit. Great for core strengthening and a thorough cardio workout, check out these trampoline parks in Singapore that have obstacle courses that allow you to parkour, free-run, bounce and flip around, while having fun. We warn you, there will be sweat.
RECOMMENDED: Best indoor playgrounds for kids and best rock climbing gyms in Singapore
Check out these other places
We travel around the island to suss out the best spots to lay your picnic mat.
All farms are created equal, but some are more equal than others. Will Chin picks out the cream of the crop.
There's a lot more diversity than you'd reckon when it comes to museums in Singapore. Besides the usual arts-focused spaces, we've rounded up a broad spectrum of other funky collections: toys, optical illusions and more.