The best parks for picnics in Singapore
The perfect picnic spot exists in Singapore – we round up our favourite lawns and fields around town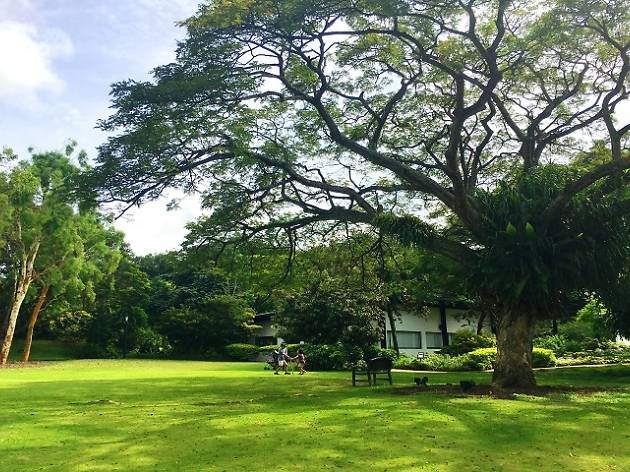 There's a time for trekking and conquering nature trails but there's also a time for sitting pretty and having a picnic in the park. Forget fighting for a table in a hip cafe in the city – when the weather's looking fine, it's time to pack some bites and look for a spot in one of these parks in Singapore. We've rounded up some places don't require you to travel to the middle of nowhere, have some shade, and most importantly, located near the toilets (but not too near). So pick out your best sundress or picnic threads, pack your basket and picnic mat, and head to these lush parks for some fun in the sun.
RECOMMENDED: The best places to fly a kite and the best public parks for kids
For an indoor picnic experience
Themed restaurants are enjoying a resurgence in Singapore, and Picnic is looking to get a piece of the action. An assortment of ferns and succulents hang from the walls of the garden-themed restaurant, and there's even an astroturf-covered garden space in the middle of the restaurant that will make you feel like you're really having a picnic in the park. The varieties of plants are refreshed according to the seasons, with the lighting changing in accordance with the day – which means you can catch a glimpse of the 'sunset' while indoors. It's free-seating and there are multiple tables for groups, but we recommend zooming in on the one near the bar with a built-in ice bucket to hold drinks. So head down early to picnic at the best spot.
Food-wise, order from any of the 13 stations that are set up as independent food trucks. Ezo is a Japanese concept that serves Hokkaido-inspired eats like butadon ($14 lunch/$19 dinner), a rice bowl with three different cuts of pork (belly, collar and loin) all marinated in a sweet and savoury tare sauce and grilled to order. If you're looking to share, go for the rotisserie half chicken ($23 lunch/$26 dinner), that's served with your choice of mash potatoes or ratatouille.
Love the outdoors? Check this out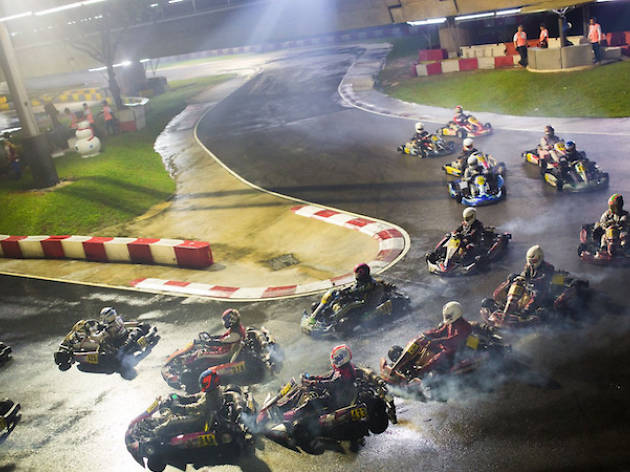 Singapore isn't just a concrete jungle, there are pockets of green to seek out the wild, urban walking trails and unique group sports activities – there are plenty of reasons to go outside in this city. Strap on a good pair of shoes and embark on one of these land-based adventures.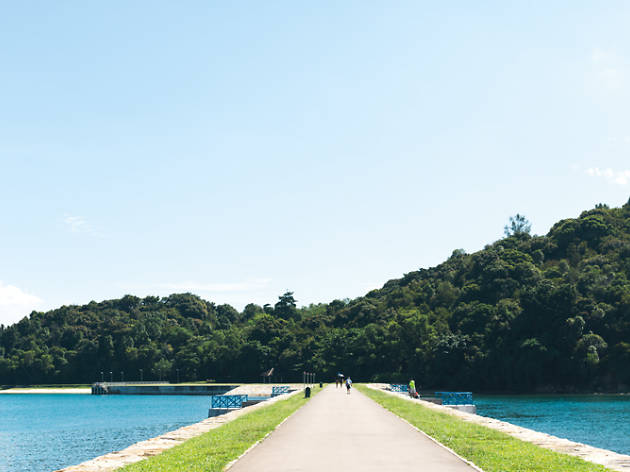 Spending 24/7 in the thick of city life can take a toll. Hop on a boat to these offshore islands and breathe in the fresh air. Set up camp – or a picnic mat if you don't intend to stay the night – and relive those kampong days at these uninhabited islands that are ripe for exploration. Just don't forget to mozzie repellant and sunscreen.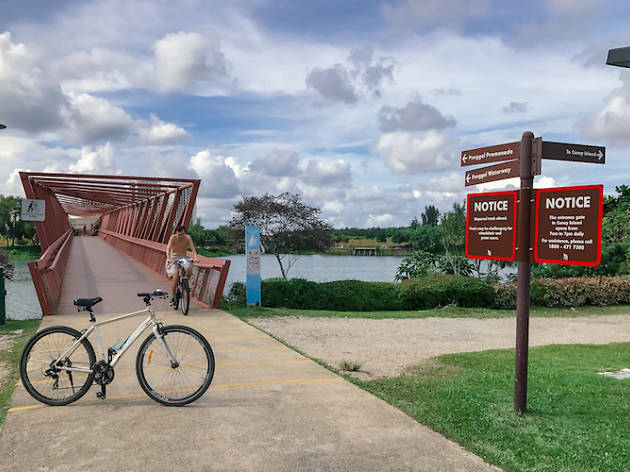 Things to do, Walks and tours
Singapore may be small in size but you'll be surprised to find plenty of green spaces including farms (yes, we've got farms!) and outdoor activities indulge in – if you know where to look. So leave the car at home, hop on a bicycle (get a cool one from one of these bike shops or do a bike-share) and explore these cycling trails in and around the city. Don't worry, we've included plenty of leisure beginner-friendly options (with a good view to boot), intense mountain biking tracks and everything else in-between to suit all abilities.