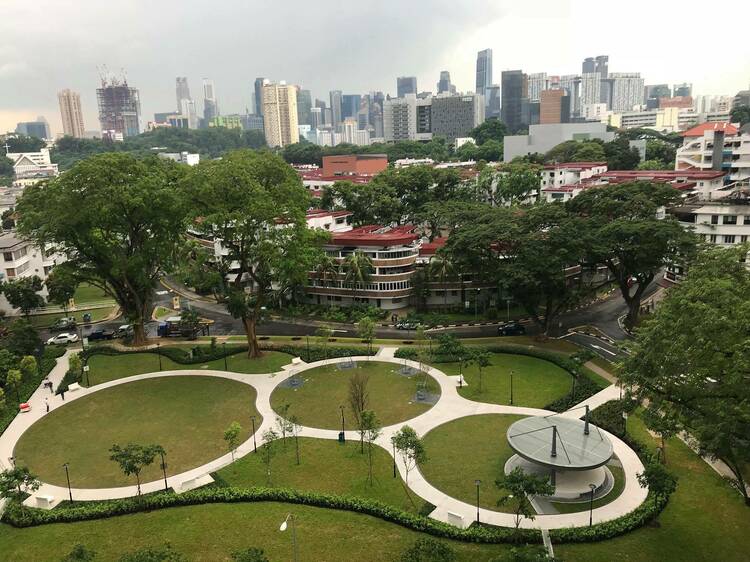 Photograph: Nparks
Situated in the charming Tiong Bahru estate, this park is a cosy one. Despite its smaller size, the park is divided into three circular zones, each designed to accommodate various group activities. The wide pathways offer easy navigation around the park, while numerous benches and swings are staggered across the space for all to relax on.
Best picnic spot: Considering that the three circle zones might be bustling with activities, we suggest choosing a picnic spot along the edges of the park where you can enjoy the shade provided by the surrounding trees. Also, since the afternoon sun shines directly on the park, opting for the sides will ensure you have adequate shade to stay comfortable.

Getting there: Alight at Tiong Bahru MRT and walk for 8 minutes. If you're driving, there is a car park in the residential area just a 3-minute walk away.