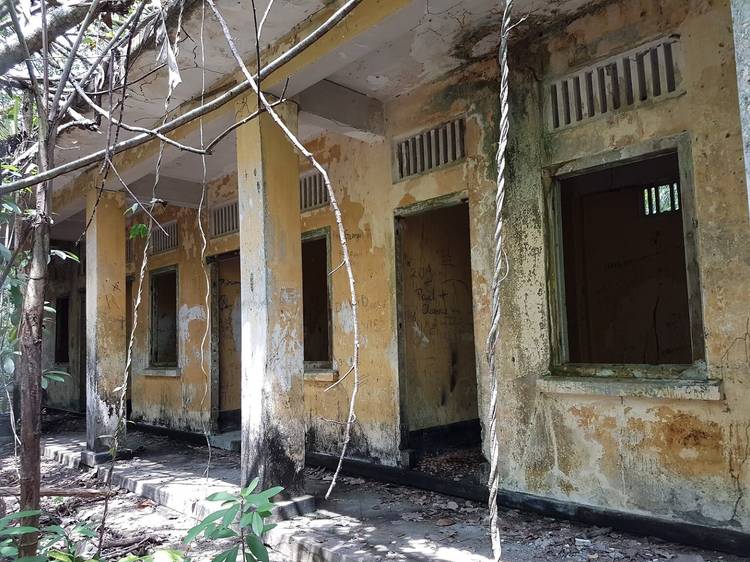 Photograph: Geoffrey Ng/ExplorerSG
First things first, the solitary cow on Coney Island is no longer there but there are still plenty of things to see on this rustic island in the North-East of Singapore like a hidden beach and wildlife such as the native macaques. Until recently, the unoccupied Haw Par Beach Villa has been spotted deep inside the forest.
Built in 1937 by the Aw brothers (the duo behind Tiger Balm and Haw Par Villa), the single-story villa comes complete with an open verandah. It's said that the brothers owned it until the 1950s before the government acquired it in the 1970s. A graffiti on one of its walls is dated "Sept '66" which could be assumed that it was already abandoned then.
The path to the villa is boggy, with "no entry" signs along the way, so go at your own risk.