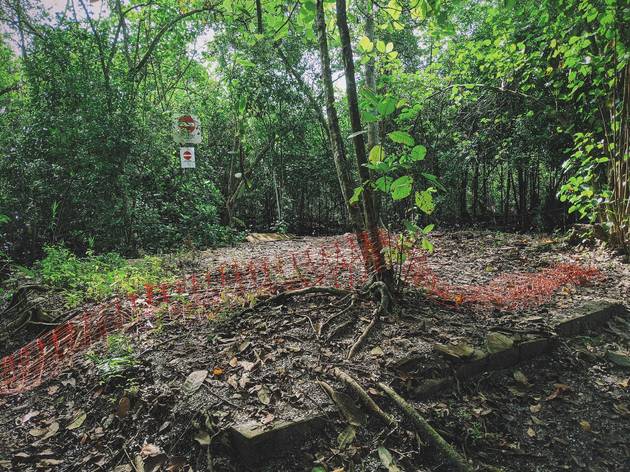 10 abandoned places in Singapore and the stories behind them
Deserted, derelict and decayed, these often forgotten places were once buzzin' with life
Beyond Singapore's glimmering skyscrapers, there is a twilight zone of ghost towns, decaying mansions, and wartime relics. Before they were left to nature's devices, these forgotten places were buzzin' with life. Today, they're a land of rust and glory accompanied by interesting stories from the past – a utopia for urban explorers. Some of them, on the other hand, are attached to stuff of nightmares – a hotspot for ghostbusters. While some are open to the public, most of them are closed off, so do not attempt to trespass. The closure might just be a blessing in disguise.
RECOMMENDED: The best hidden trails in Singapore to explore and 15 hidden gems you never knew existed in Singapore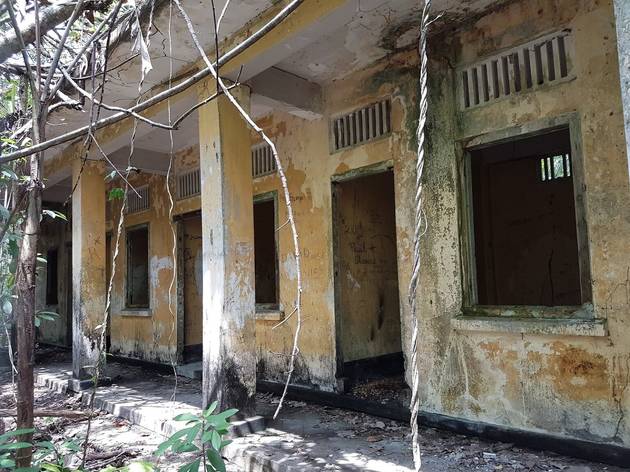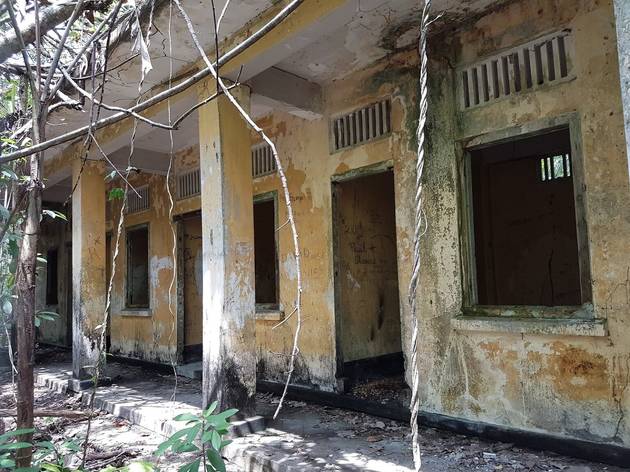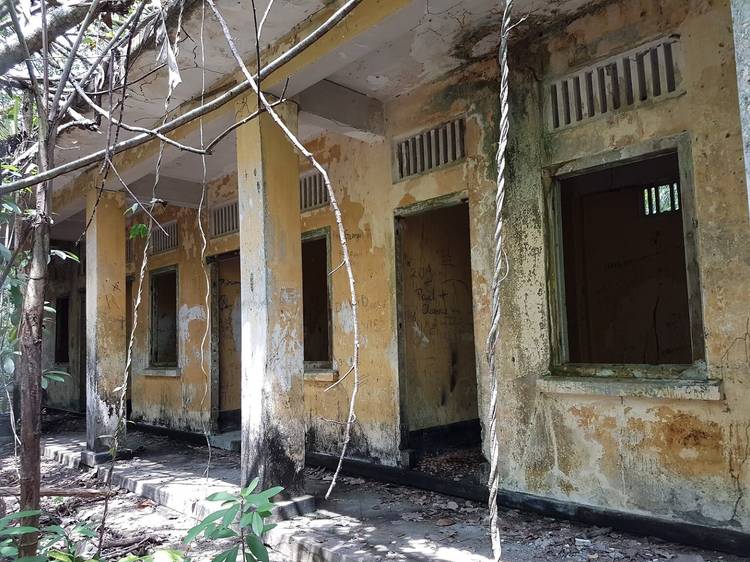 Photograph: Geoffrey Ng/ExplorerSG
First things first, the solitary cow on Coney Island is no longer there but there are still plenty of things to see on this rustic island in the North-East of Singapore like a hidden beach and wildlife such as the native macaques. Until recently, the unoccupied Haw Par Beach Villa has been spotted deep inside the forest.
Built in 1937 by the Aw brothers (the duo behind Tiger Balm and Haw Par Villa), the single-story villa comes complete with an open verandah. It's said that the brothers owned it until the 1950s before the government acquired it in the 1970s. A graffiti on one of its walls is dated "Sept '66" which could be assumed that it was already abandoned then.
The path to the villa is boggy, with "no entry" signs along the way, so go at your own risk.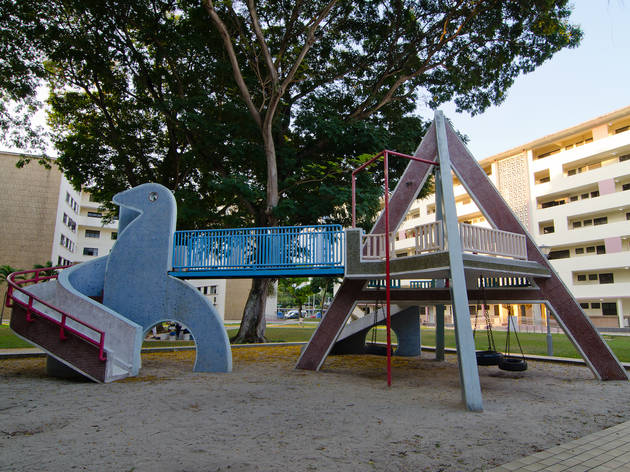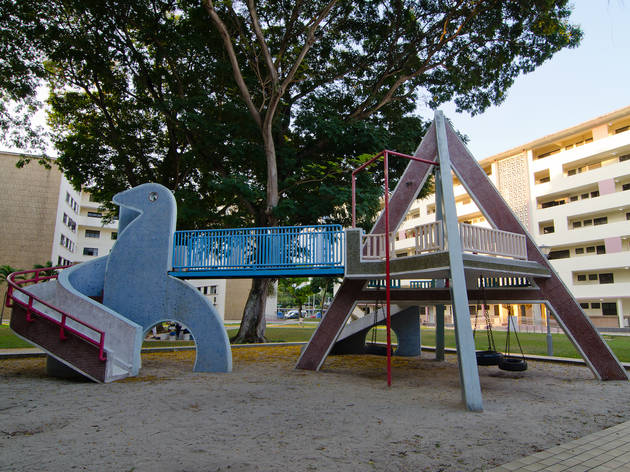 Photograph: Bildagentur Zoonar GmbH/Shutterstock
Currently a ghost town, Dakota Crescent was one of the oldest housing estates in Singapore. The low-rise brick-clad flats were built in 1958, but in 2016, the estate was up for en bloc redevelopment, and its residents were forced to move out. Even its popular dove playground, which was once filled with kids and kidults having their bit of fun, has since been deserted. While the fate of the playground still remains uncertain as some parts of the old estate remain in limbo, the concrete dove lives to sing another day – for now.
Owned by the Malaysian government from its opening in January 1903 until its turnover to the Singapore government in July 2011, Bukit Timah Railway Station is a conserved building and has been accessible to the public since September 2011. The building still stands the way it was when it was vacated by the KTM. No refurbishment or development has been done to it since. If you're taking public transportation, the easiest way to reach the station is by bus: alight at the McDonald's in King Albert Park. The nearest MRT station is Bukit Batok but you'll still need to take a half-hour bus ride.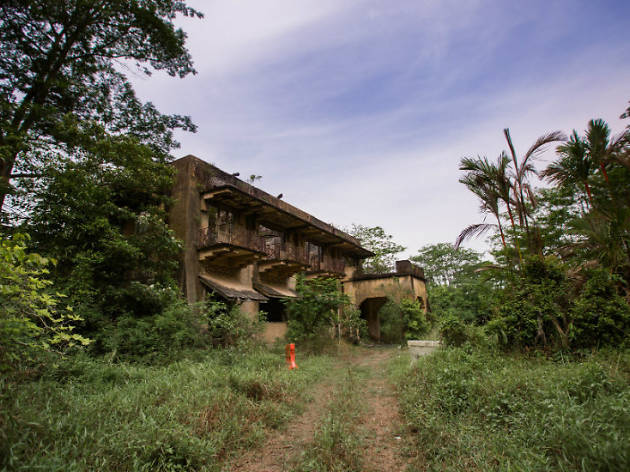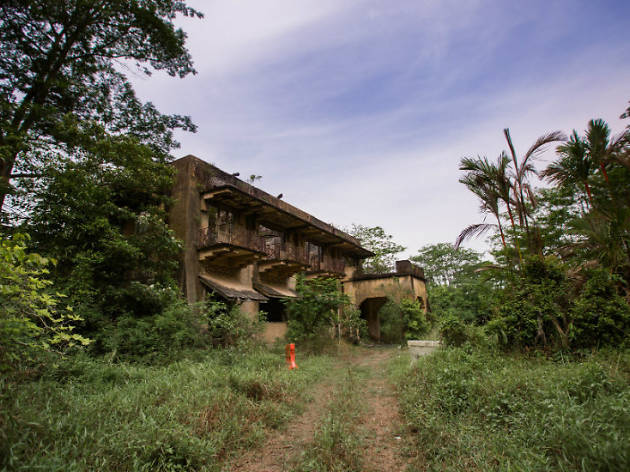 Photograph: sunriseOdyssey/Flickr
It's been deemed as the most expensive haunted house in Singapore. But enter if you dare – 'cos if you're not spooked up by the supernatural, you can get caught by the law for trespassing. Nonetheless, it's worth knowing that Singapore has an actual haunted mansion. The now-abandoned house is located in the deep woods of the Holland Road and Tyersall Road area. It was once occupied by a Sultan of Johor, but now remains empty and covered in vegetation and decay. What's creepier is the fact that the spot is not charted on the map of Singapore and is, therefore, out of bounds. But you can have a virtual wonder with this walkthrough video instead.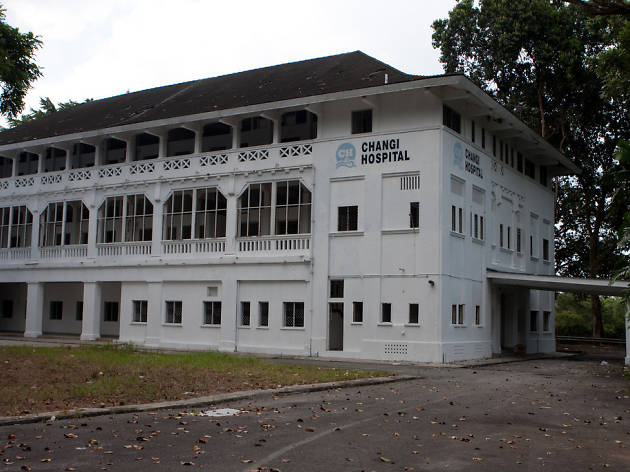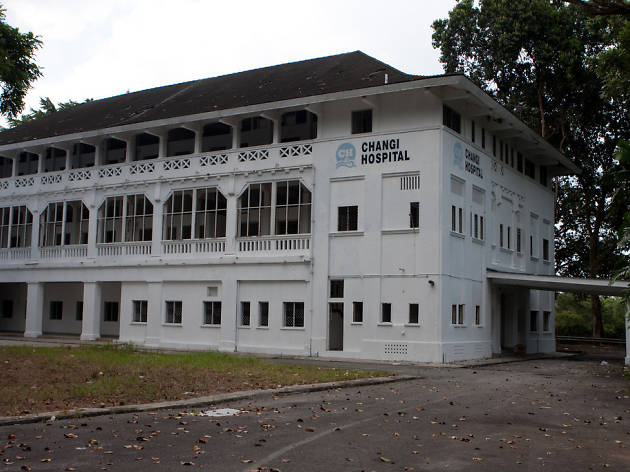 Photograph: Supplied
Another prime spot for ghostbustin', the now-defunct general hospital in Changi first opened doors in 1935 before it was left to the Kempeitai (Japanese military police) to hold more than 50,000 Allied prisoners-of-war and as a torture chamber during the Japanese Occupation. After World War II, it continued as a military hospital for the British, as well as the Singapore Armed Forces (SAF). It then vacated in 1997 when the new Changi General Hospital opened. The abandoned building still stands and occasional ghost tours are held there, which has added to its reputation of being one of the spookiest places in Singapore. Alternatively, you can observe it from afar or from Raintr33 Hotel (which used to be part of the hospital).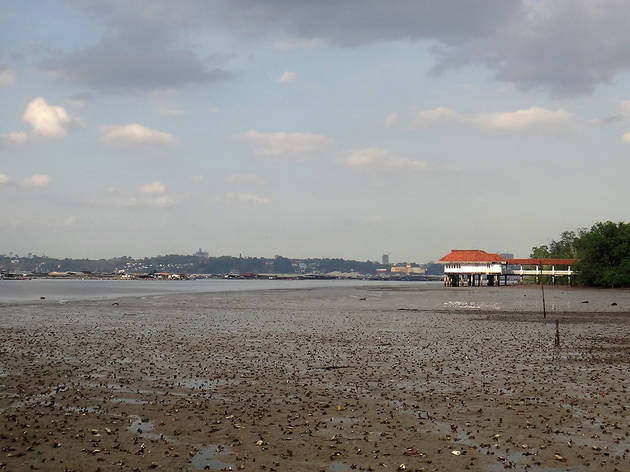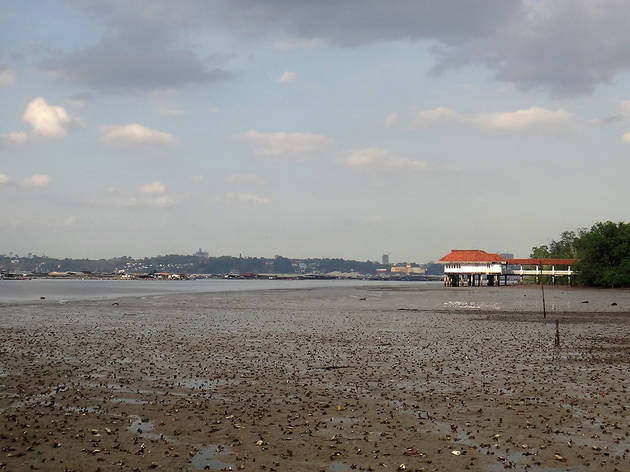 Photograph: Budak/Flickr
Also known as simply The Pier, Cashin House sits on the Lim Chu Kang pier and was built in 1906 by an Irish merchant named Henry Cashin. The Cashin family was also known for the Matilda House which is one of the oldest houses in Singapore. However, Cashin House fell into the hands of the Japanese Imperial Army when it landed on the north-western coastline in 1942. It was allegedly used by the Japanese as a makeshift brothel. After the war, the Cashin Family reclaimed it and turned it into a weekend resort due to its idyllic location. But the pier was left abandoned after Howard Cashin passed in 2009. Since 2013, it has been fenced up and closed off to the public, but there are plans to restore it as a new visitor gateway as part of Lim Chu Kang Nature Park, slated to open in 2022.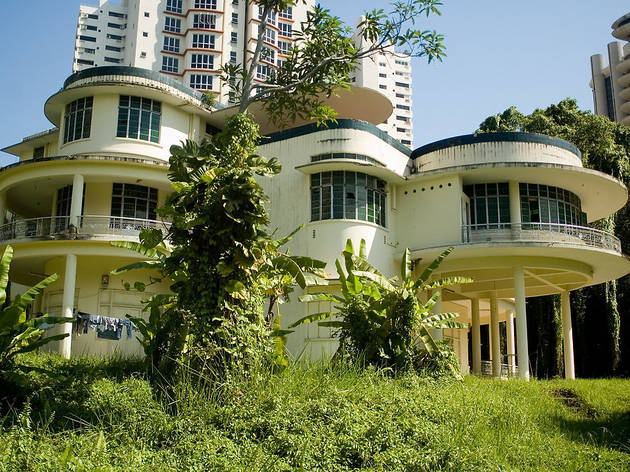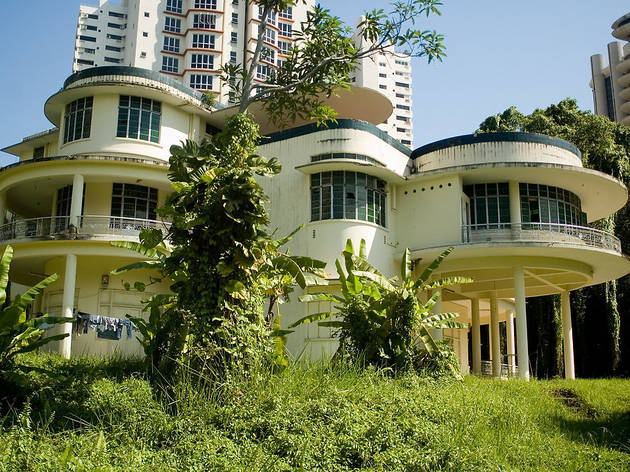 Photograph: Jonolist/Flickr
The art deco house at 25 Grange Road dates back to 1938 when it was constructed by the famous local architect Ho Kwong Yew. As its name suggests, the project was commissioned by the eponymous Chee Guan Chiang, the son of Malacca-based banking tycoon Chee Swee Cheng. But the house wasn't occupied for long. After World War II, it was renamed the Leonie House and catered to foreign boarders and tourists. But due to a legal battle, the accommodation was left empty after the 70s, even to this day. The façade of the building still looks like something out of a sci-fi film, but inside, it's like an apocalypse, overrun by trees and graffiti. Don't judge a book by its cover – it's worth an estimated of over $400 million due to its position on a prime piece of land.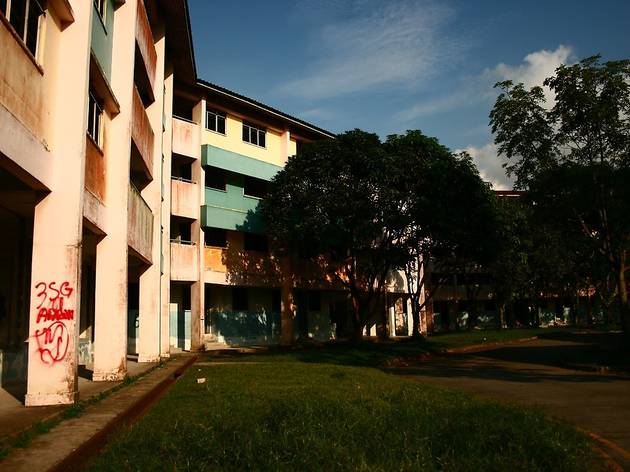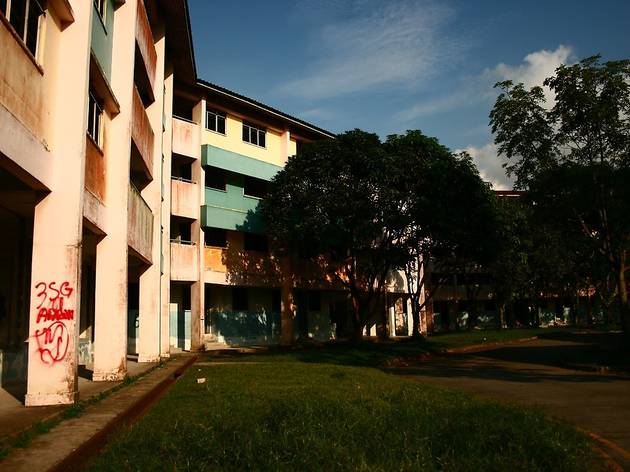 Photograph: Marcusorange/Flickr
Literally a ghost town – Neo Tiew Estate is an unoccupied housing complex in Lim Chu Kang. Named after the businessman who was a pioneer in the development of Lim Chu Kang in the early 20th century, the estate – comprising a trio of three-storey blocks, a wet market, and a playground – was built in 1979. It was then en-bloc in 2002, and remained vacated since then. But it's not strictly abandoned – the estate is occasionally used by the Singapore Armed Forces (SAF) for military exercises but remains out of bounds to the public.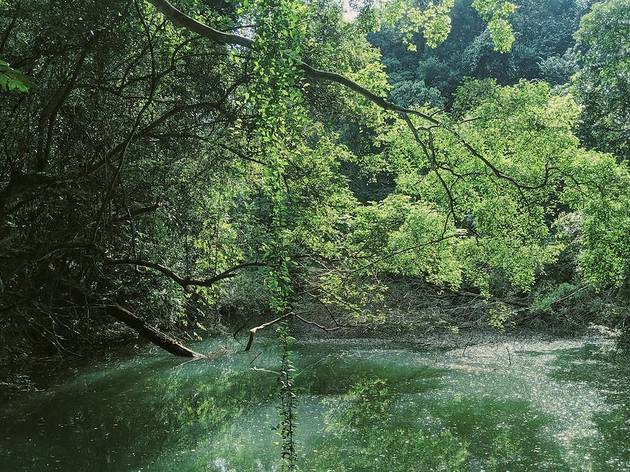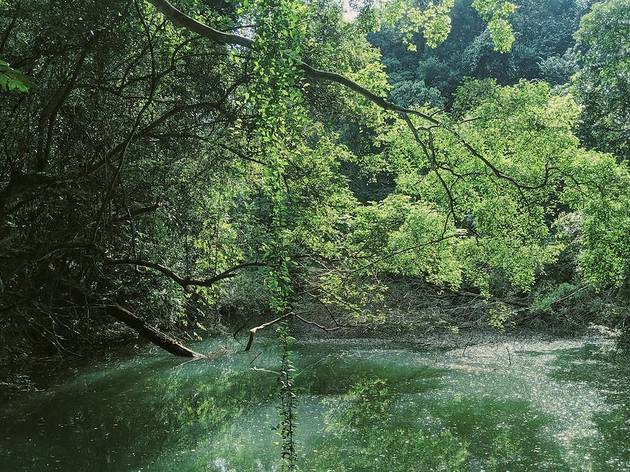 Photograph: Delfina Utomo
This hidden gem in Mount Faber Forest dates back to as early as 1905 when it was used as a private reservoir before transforming into a swimming hole in the 1940s. So hidden, the reservoir was totally left out on official maps of Singapore from 1954, and was only recently rediscovered in 2014. There are still traces of the past including concrete steps and an old diving board. To check it out, start your trek on Keppel Hill Road before slipping into a man-made path that would require you to bash through some super tall ferns and wild grass.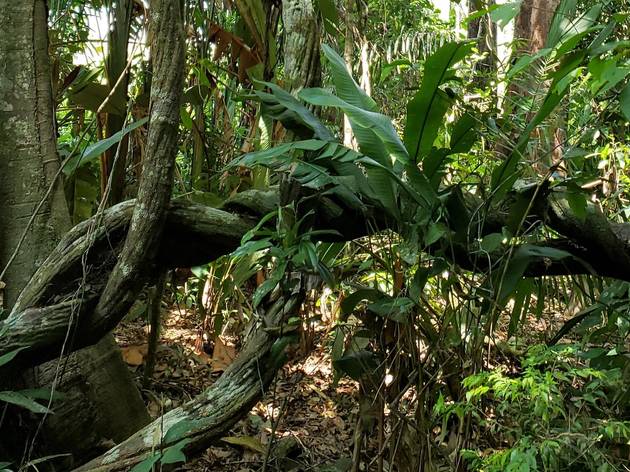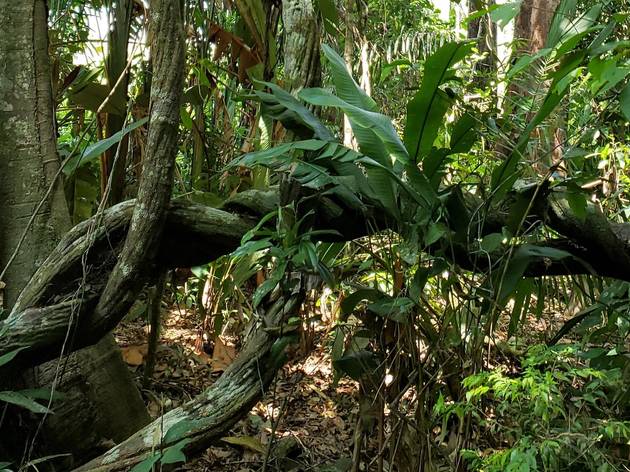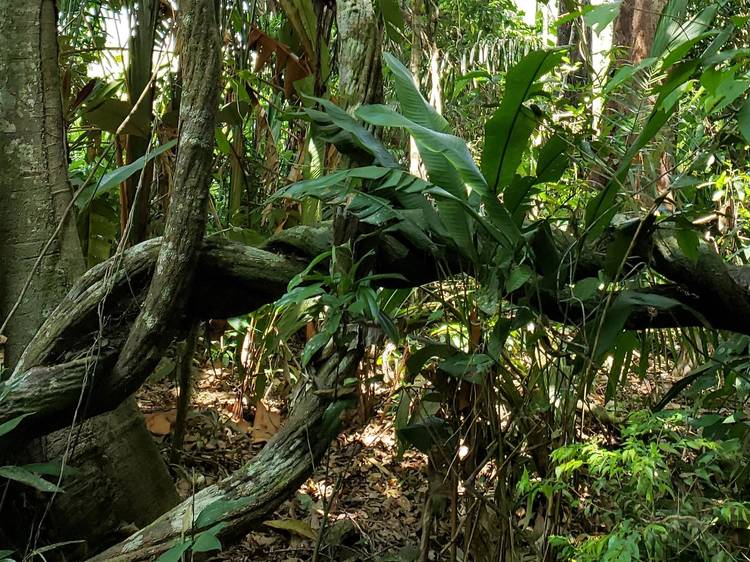 Photograph: Dieny Portinanni/Unsplash
Marsiling WWII Tunnel & Naval Base
This military underground tunnel, located deep in the thick Marsiling jungle between Admiralty Road West and Marsiling Crescent, was built by the British as a storage facility to supply oil for the British Royal Air Force. It was left abandoned after Singapore gained independence in 1965. If you plan to explore the underground tunnel, you best gear up as it's heavy-duty. There's a lot of bashing required to navigate through the jungle. Look out for the rope hanging by the tiny entrance. Be sure to turn on your headlight before squeezing through as the bunker is pitch-black.
More forgotten places to check out