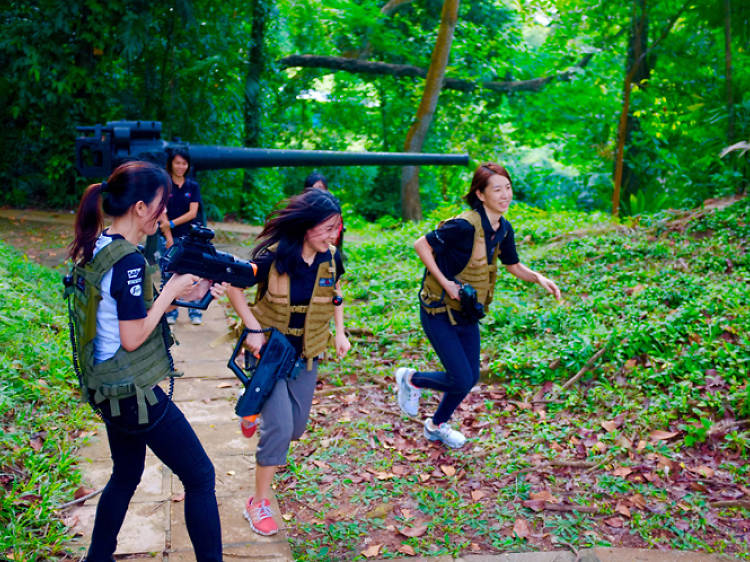 The next time the line at the Luge gets too long, pop over to Combat Skirmish LIVE for a quick 15- or 30-minute game of laser tag. There's no need to book in advance – just rock up to the ticketing counter and choose from six activities that include an indoor maze, laser clay shooting and a 'tunnel battle' all played out in Fort Siloso, the only preserved coastal fort in Singapore left behind from WWII.

You don't need a big group, either. In the tunnel battle, a team of maximum six players wage war against mechanical soldiers while bigger groups, of up to 12, can form two squads to navigate the indoor maze, shoot down opponents and accomplish team objectives. And don't worry about painful 'bullets'. The 'firearms' involve no physical projectiles and are powered by harmless infrared light, similar to that of remote controls.

Quote 'Time Out 2016' for 10 percent off any activity 'til the end of this year.