The best parks in Singapore by neighbourhood
Stroll to your neighbourhood's gloriously green park for a breath of fresh air
Beyond Singapore's towering skyscrapers and tourist traps are pockets of green spaces. Regardless of which area you are, you're bound to find a park nearby. These parks are home to a variety of gorgeous blooms and interesting wildlife – a clear indication of the Garden City's rich biodiversity. And nothing beats seeing the different species of birds flying above you as you speed through the scenic parks, which are mostly linked by Park Connectors.
But due to the circuit breaker, you can only exercise alone and in your immediate neighbourhood. Therefore, to save you some time (and the extra distance from home), we've rounded up the best park according to the neighbourhood. Do note that some facilities in parks including beaches and playgrounds will be closed during this period. Now, lace up for those endorphins.
RECOMMENDED: The best running trails in Singapore and the best cycling trails in Singapore
South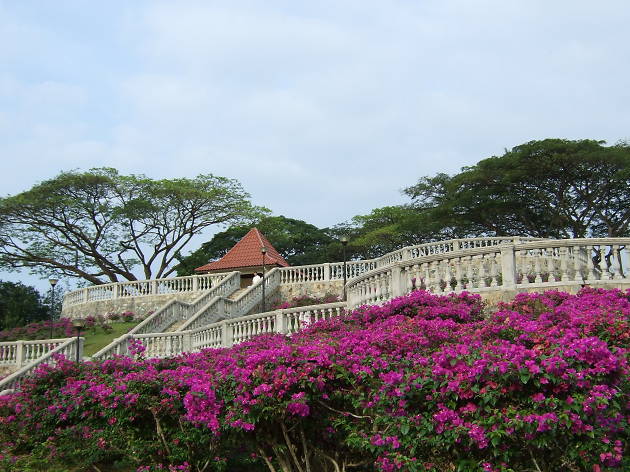 Telok Blangah Hill Park
If you must know, Telok Blangah Hill Park is part of a very huge park. While the other parts of the Southern Ridges are HortPark, Kent Ridge Park and Labrador Park are more well known, don't put down this park just yet. There are heaps to do like getting on the trek for the Forest Walk or admiring flowers at the Terrace Garden, a popular spot for wedding photos.
HortPark
Brush up on your gardening skills at NParks' 23-hectare HortPark. Besides 20 themed sections including a stunning Silver Garden made up of lightreflective plants, HortPark boasts research greenhouses, sells gardening gear and showcases vertical gardening systems ideal for apartment dwellers.
Pick a spot that suits your aesthetic and taste at HortPark – there are 20 themed sections here, including a stunning Silver Garden made up of light-reflective plants and Balinese themed garden. Plus, there's plenty of shade around for when you need to get out of the scorching sun. HortLawn is the best spot to plop down for a breather. It's spacious, and extremely pretty, so snap 'em pics to keeps.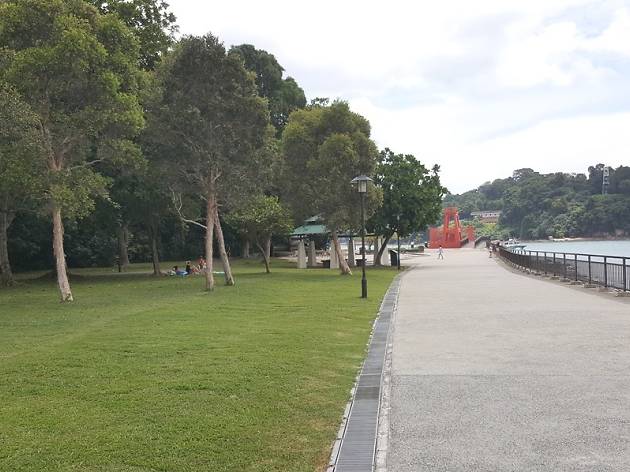 Labrador Nature Reserve
Part of the Southern Ridges, the park contains the only rocky sea-cliff in Singapore, and offers a panoramic view of the sea and cliff-side vegetation. It is not uncommon to hear songs of a variety of bird species, including the Oriental Magpie-robin and Black-naped Oriole. Remnants of World War II such as tunnels and a fort also provide an educational experience for visitors.
West
Jurong Lake Gardens
Home to the flora and fauna in the west, Jurong Lake Gardens is deemed as the largest nature wonderland in the heartlands, spanning a whopping 90-hectares. The gardens include Lakeside Garden, Chinese and Japanese Gardens and Garden Promenade – previously known as Jurong Lake Gardens West, Jurong Lake Gardens Central and Garden Promenade respectively. The grounds are specially landscaped and designed for families and the community to come together to play, learn, and bond.
Bukit Batok Nature Park
The serene Bukit Batok Nature Park was developed on an abandoned quarry in 1988. There are lookout points that afford stunning views of the quarry, along with footpaths to cycle and jog on and a moderately easy hiking trail through the foliage. For a bit of history, head to the WWII memorial, which commemorates the location of one of the fiercest battles that took place in Singapore.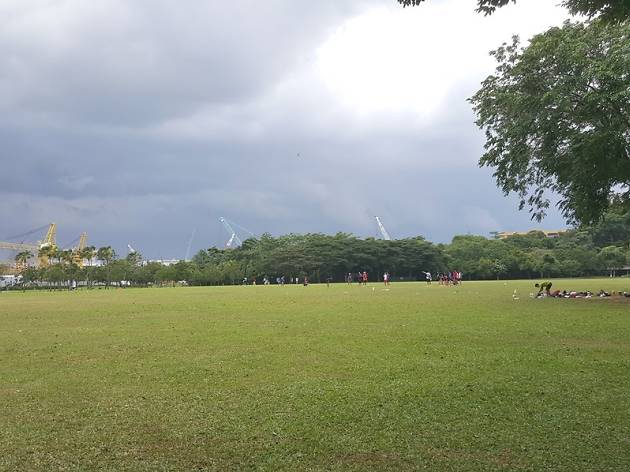 NOTE: Due to 'circuit breaker' measures, all beaches in Singapore are closed.
West Coast Park
This family-friendly park sits on 50-hectares of land that includes a camping site, barbecue pits, a dog run, and a huge playground with eight sets of play areas. Its massive space is also ace for cycling. The best spot is at Area 3 which has views of the sea, playgrounds with obstacle courses, and a flying fox.
More nature trails
Sport and fitness, Running
Things to do, Walks and tours