START Bukit Gombak MRT
END Chestnut Nature Park
DISTANCE Approx. 8.2km
DURATION 60 mins with no stops
1) Little Guilin
For those looking to get on the bike sharing trend, your best best would be to look for a two-wheeler at Bukit Gombak MRT. Cycle along Bukit Batok East Park Connector – it's a relatively short and easy ride – and you'll hit your first photo spot: Little Guilin, which sits along Bukit Batok East Avenue 5. Known colloquially as 'xiao Guilin', this picturesque park paints a tranquil lake against a granite rock formation backdrop resembling the ones found in Guilin, China – hence the name. You can cycle along the banks of the lake, where two dome-shaped shelters provide ample reprieve for catching your breath.
2) Bukit Batok Nature Park
Continue to the end of Bukit Batok East Park Connector and make a right once you hit Hillview Park Connector. Cycle further down and you'll reach the serene Bukit Batok Nature Park, which was developed on an abandoned quarry in 1988. There are lookout points that afford stunning views of the quarry, along with footpaths to cycle and jog on and a moderately easy hiking trail through the foliage. For a bit of history, head to the WWII memorial, which commemorates the location of one of the fiercest battles that took place in Singapore.
3) Former Ford Factory
You'll have to hop off the park connector and cycle on the footpaths along Upper Bukit Timah Road for this – but it's well worth it. Check out the permanent WWII exhibition Surviving the Japanese Occupation: War and its Legacies at the historic Former Ford Factory, the place where the British forces surrendered unconditionally to the Japanese on February 15, 1942. The exhibition highlights the diverse experiences of the people in Singapore through oral accounts, archival and published materials.
Photo: Bernard Oh
4) Dairy Farm Nature Park
Cycle straight on and rejoin the Hillview Park Connector to reach Dairy Farm Nature Park. Within the 63-hectare park is Wallace Education Centre – it's housed in a restored cowshed, no less – where visitors and schoolchildren can learn about the changing landscapes of the park. On the southwestern end of the park lies the Singapore Quarry; it's a tranquil location best for observing freshwater flora and fauna. Bird enthusiasts, try spotting the Little Grebe, an endangered bird species that was previously only found in Lorong Halus.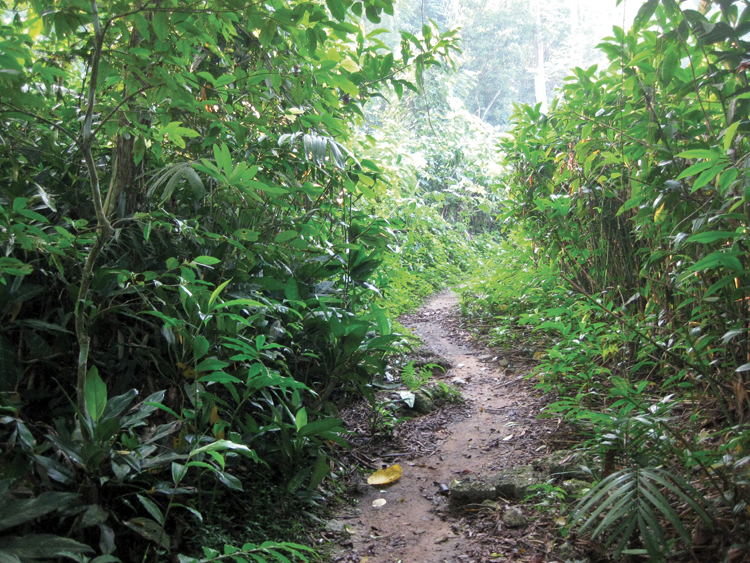 Photo: Bernard Oh
5) Zenghua Nature Park
Exit on the other end of Dairy Farm Road, near Bukit Timah Expressway (BKE), and you'll hit Zhenghua Nature Park, which is popular among residents with children. This linear park stretches for 2.5km along the BKE and has family-friendly facilities such as a multi-purpose event lawn, an exercise station, dedicated jogging and cycling tracks and – here's the biggest draw – a sand playground for the kids. The park serves as a green buffer to the Central Catchment Nature Reserve, so it's home to a massive variety of flora and fauna, including the long-tailed parakeet
6) Chestnut Nature Park
For those who are still down for more cycling, head further up to Chestnut Nature Park. Split into North and South regions, the park covers 81 hectares, making it Singapore's largest nature park. The park has separate mountain biking and hiking trails that are clearly marked out, too. The former has winding slopes and a pump track where bikers can practise their stunts, while the latter, especially along the 2.1km Southern Loop, takes you through varying terrains and steps.