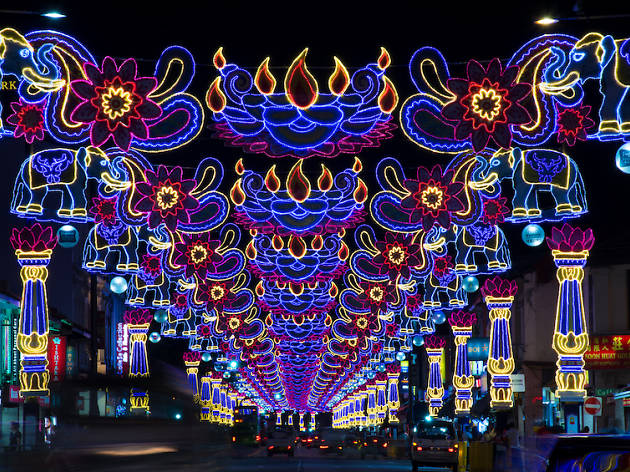 Guide to Deepavali in Singapore
Here is how to celebrate Deepavali – also known as the festival of lights – in Singapore
Deepavali is a key festival for Hindus, Sikhs, Jains and some Buddhists around the world. Also known as the festival of lights, the celebration symbolises the triumph of light over darkness and good over evil. If you take a walk around Little India, you will see that the whole precinct is decorated with beautiful and vibrant lights. Before you start your celebrations for Deepavali on October 27 proper, here's a primer on what it is about.
RECOMMENDED: The best Indian restaurants in Singapore and guide to Little India: things to see, eat and do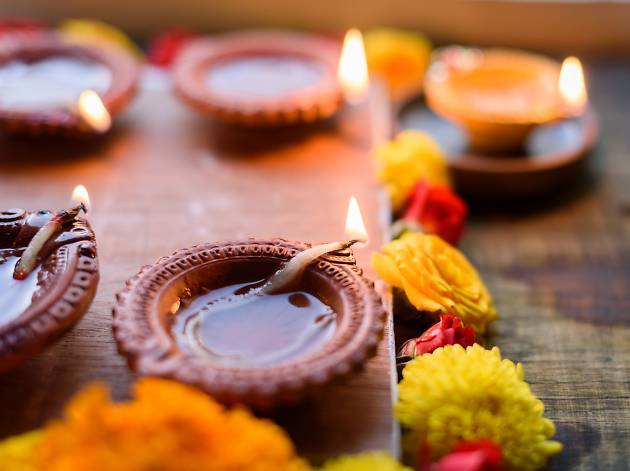 Photo: Anshu A/Flickr
Deepavali is associated with many different things, depending on your beliefs but despite the differences, most of the tales usually have the common theme of good triumphing over evil.
To the South Indians, Deepavali is tied to a myth about Lord Krishna who defeated the cruel demon king, Naraka in a fierce battle. The festival is to commemorate the day the demon was slain, effectively ending his rule of darkness to welcome light into the world.
Up in the North, the story of Deepavali is associated with the Indian epic Ramayana where Lord Rama of Ayuthya
For the North Indians, Deepavali is linked to a myth from the Indian epic, Ramayana. It tells the story of Lord Rama of Ayuthya, who was exiled to the forest for 14 years. After killing the demon Ravana, Krishna returned home with his wife Sita and brother Lakshmana to reclaim his throne. As a gesture, people in the villages lit up their houses with clay lamps – also called diyas – to celebrate the defeat of evil. This tradition continues till today.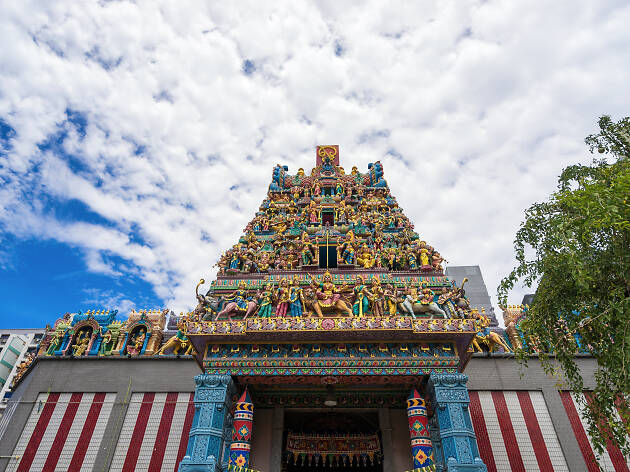 As with most religious celebrations, the day starts with prayer rituals (pujas) and younger family members receive blessings from their elders. After the morning rituals, some Hindu families pay a visit to the temple to offer their prayers and then spend the day visiting relatives and friends.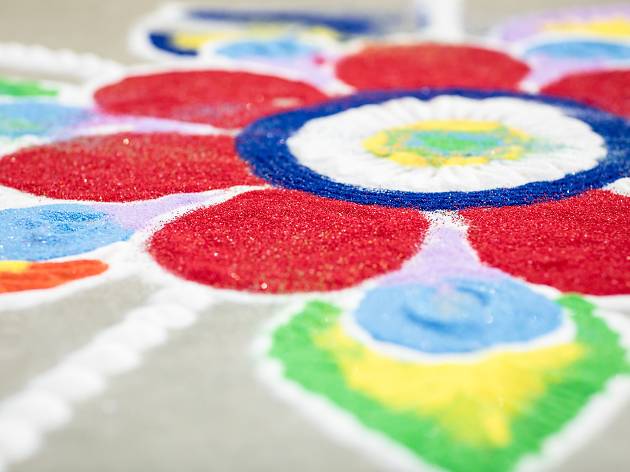 Photo: Jason Coudriet/Unsplash
Though Deepavali is only on October 27, preparations for the special day begin early. There is cleaning to be done, new clothes to be bought and sweet and savoury snacks are also prepared.
As part of the celebrations, the entrances of homes, shops and temples are decorated with kolam (also known as rangoli). The floor art of kolam is achieved through the sprinkling of coloured rice on the ground in geometric shapes, dots and lines to form intricate patterns. These are often set out to attract good luck and ward off evil spirits. Diyas are lighted up to bring good energy into the home.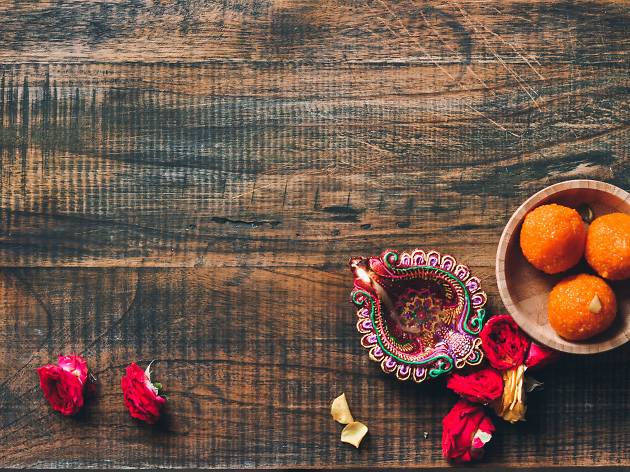 Photo: Anshu A/Unsplash
Being a religious festival, some Hindus choose to abstain from eating meat during Deepavali – but there are also so many other snacks and sweets served during the holy day.
While the ellu urundai (sesame seed balls) is known as a sweet only available during this festival, more popular favourites are the gulab jamun (buffalo milk and saffron balls), halwa (a dense, sweet dessert) and sugee (ghee, sugar and vanilla/almond biscuits).
Photo: Little India Singapore
On Deepavali, most don new clothes because it represents new beginnings and a fresh start. Women wear vibrant sarees made from silk, chiffon, and velvet while the men put on the classic kurta and dhoti – although these days you might see more people dressing more casually for comfort. But one thing's for sure – the colour black is avoided because it is associated with death and regarded as inauspicious.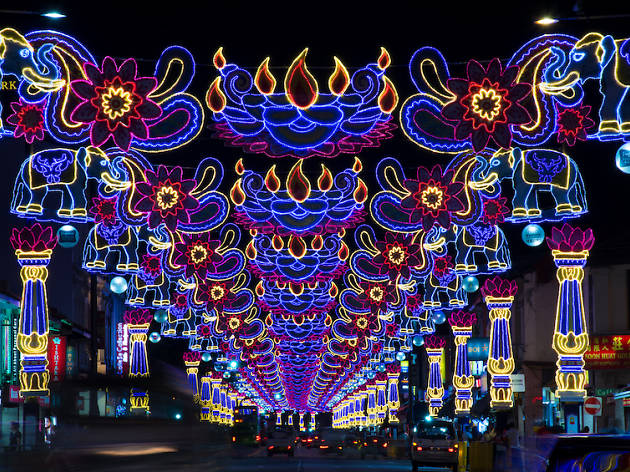 Photo: Pete Burana/Shutterstock
Celebrations in Little India
If you make your way to the Little India area, you'll see the lights and decorations that are just as impressive as the Christmas lights in Orchard Road. During this period, the area becomes livelier than usual with many flocking to the shops even at night to get textiles, clothes, gold jewellery, flowers and ingredients for making festive goodies, while also stopping to marvel at the lights.
More sights to see in Singapore