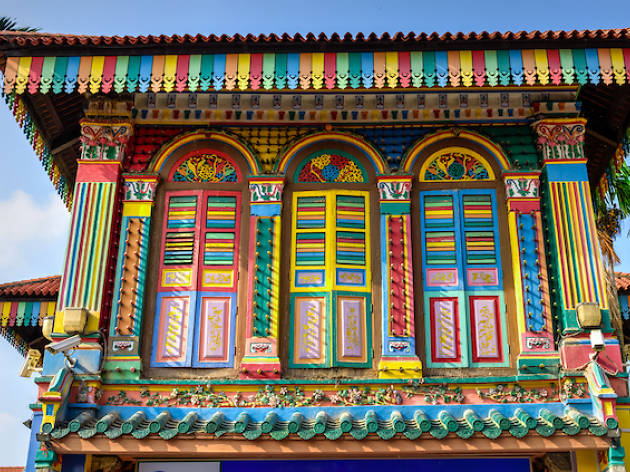 The ultimate guide to Little India
Yes, the best Indian food will be found here, but also other goodies like soya bean tarts, Indian-style barbecue meats and the unofficial museum of local music. By Charlene Fang
Do
A Singapore institution, Mustafa is open round the clock, offering 75,000sq ft of bargains. It's a treasure trove of discount shopping, carrying everything from skincare and electronics to sportswear and luggage. Sumptuous sari fabrics can be found in the basement, and beauty products at ground level, a supermarket with fresh produce and flowers at its uppermost floor and even a corner for London souvenirs, of all things.
It's hard to miss this four story building on Campbell Lane with its exterior inspired by the baoli (Indian stepwell). Inside the India Heritage Centre holds over 440 artefacts dating the rich history of the Indian and South Asian communities in South-East Asia. Artefacts include wartime publications donated by Singapore's sixth president Mr SR Nathan, temple jewellery from the Saigon Chettiars' Temple Trust and personal heirlooms by pioneering Singapore Indian families. Not to be missed as well is the spectacular 3.4m-tall wooden Chettinad doorway from the late 19th century that's adorned with 5,000 intricate carvings.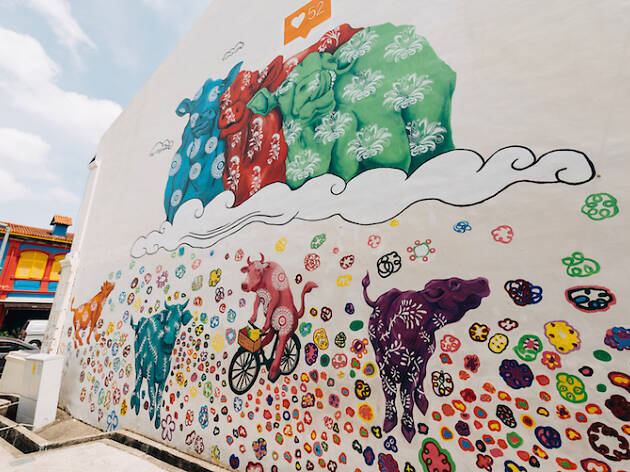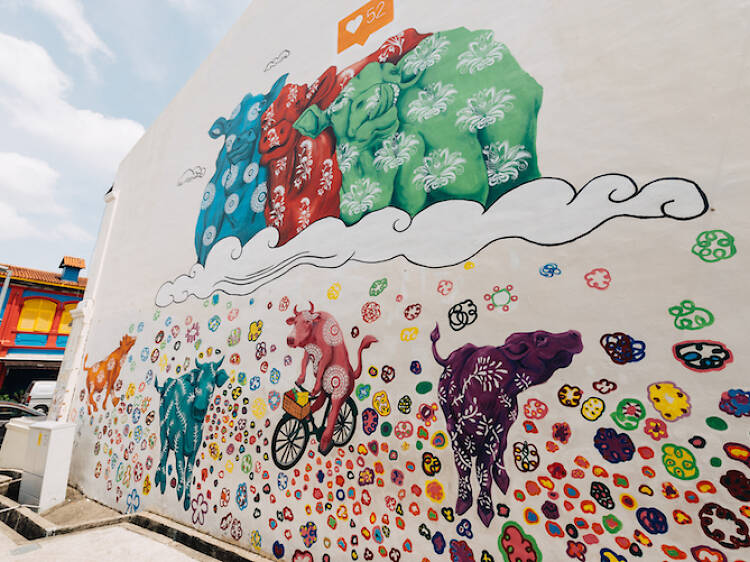 Photograph: Ahmad Iskandar Photography
Track down Little India's murals
What's a weekend without some #OOTDs? Track down the six murals found on Clive Street, Upper Dickson Road, Kerbau Road, Hindoo Road and Dunlop Street. A collaboration between LASALLE College of the Arts, Singapore Tourism Board and the Little India Shopkeepers and Heritage Association, the street art depict everything from the changing landscape of Little India, to a traditional dancer by street artist Traseone, and a collaborative work of buffalos amongst colourful flowers and patterns.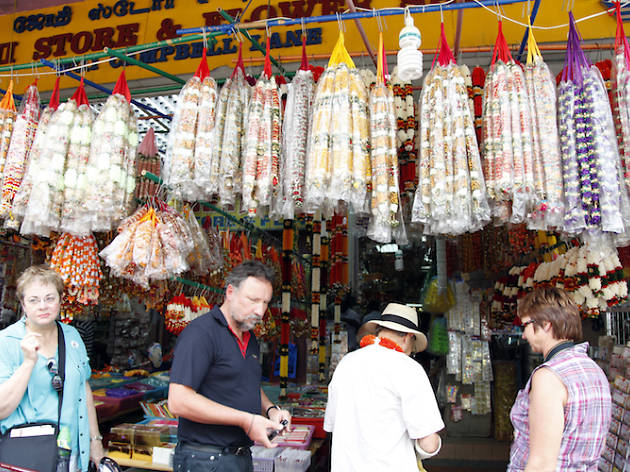 Here's where you can pick up a fragrant garland. But if flowers aren't your thing, they retail everything from coloured rice used for kolam, pooja (offering items), copper goods, Indian cosmetics, and all manner of henna items. They're also one of the few shops in Little India selling freshly made paan, the red coloured betel leaf liquid.
Singapore's answer to Wes Anderson's The Grand Budapest Hotel – minus the purple uniform- clad concierge and lobby boy. This pastel-hued, tropical-wallpapered dream pad is complete with Instagrammable opportunities at every nook and cranny – even in each spacious cocoon. There are fives beautifully decorated room types adorned with retro furniture and bold wallpaper. Go big or go home with a night's stay at The Great Suite (from $195), complete with a study and circular bathtub for a relaxing bubble bath.
Down Tekka Lane, look out the kaleidoscopic House of Tan Teng Niah. Built in 1900, this colourful sweet digs complete with eight rooms is the last surviving Chinese villa in Little India. It belonged to the towkay Tan Teng Niah before restoration and conservation in the 1980s for commercial use. Now, it's an eye-catching backdrop fit for the 'gram.
They say everywhere can be a playground – that's certainly the case for Airzone, the world's first indoor suspended net playground. Occupying the mall atrium space between different floors in City Plaza Mall, be prepared to explore the multiple play areas where you can dive in a ball pit, crawl through a maze, climb to the top and try out the slides or just hang out on the suspended nets.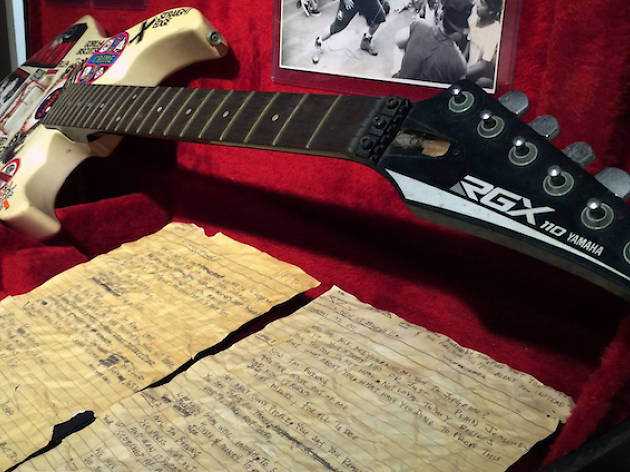 While Lush 99.5FM is no more, the love for local music continues to live on at the Museum of Independent Music ($5 per entry) where Tarmizee Taksen and Anvea Chieu have catalogued Singapore's music scene in its entirety: vinyls from the '60s (The Quest) to cassette tapes made in the '90s (The Oddfellows), to more obscure genres like grindcore and screamo. Aside from listening to the artists showcased, there's also video documentaries and the odd piece of memorabilia like a Yamaha RGX 110 Electric Guitar belonging to the veteran guitarist Suhaimi Subandie of local band Stompin' Ground.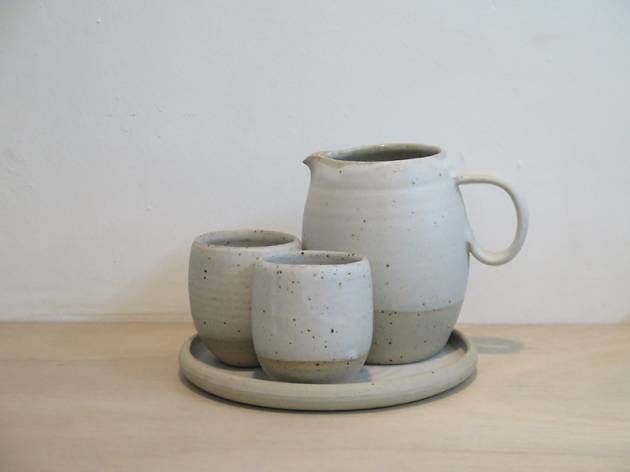 Blame it on the growing automation of our lives where hands are reduced to just typing and swiping, its no wonder maker crafts like pottery is growing in popularity. To get a feel for throwing pots, slab building and glazing, Mud Rock Ceramics – they do the plates for The Ottomani, Plentyfull and Le Binchotan – run weekly classes (Thur 7pm, Sat 11am and 2.30pm) at its Maude Road space. But if getting your hands dirty isn't for you, then put in a custom order, or drop by and hope to purchase one of their creations.