Guide to Diwali sweets in Singapore
With Deepavali around the corner, embark on a sweet adventure down the world of Indian confectionery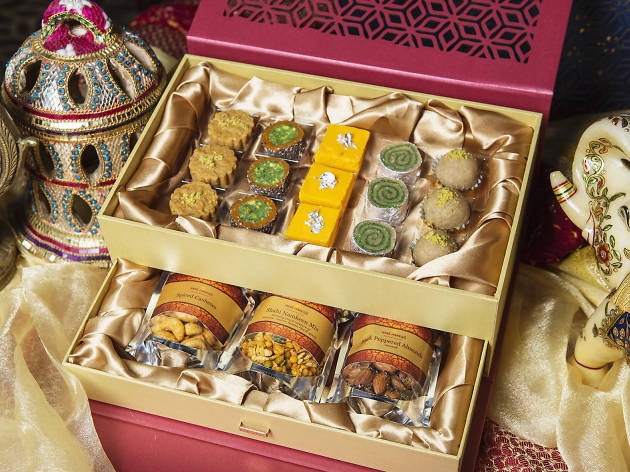 Indian sweets come in all shapes and sizes, and the sheer variety alone can make navigating this colourful world slightly daunting. But if you're thinking of embarking on a sweet adventure down the world of Indian confectionery this Diwali season, we've enlisted the help of Ms Chitra Mirpuri, the director of Shahi Maharani to give us the lowdown on Indian sweets.
RECOMMENDED: Guide to Deepavali in Singapore and the best Indian restaurants in Singapore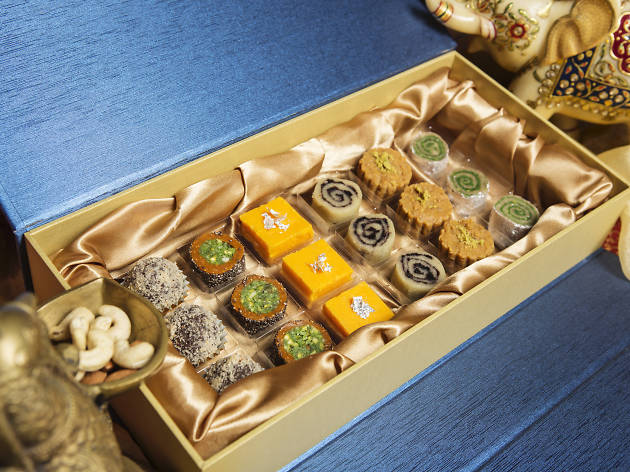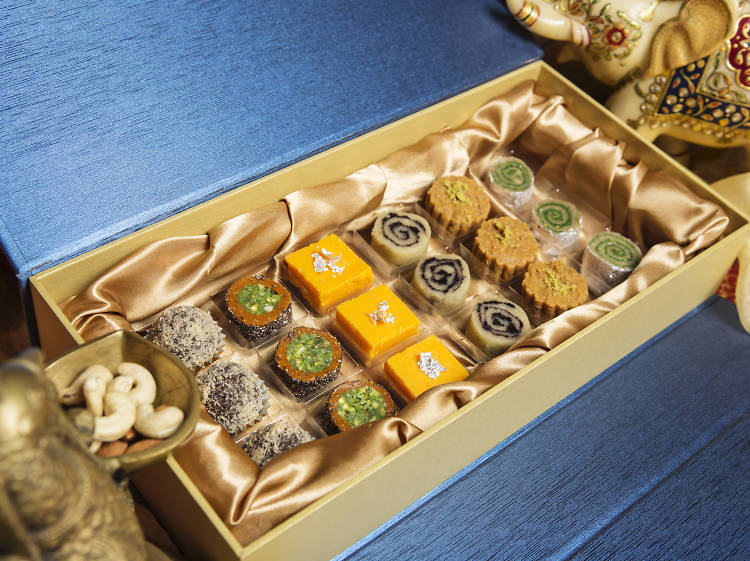 Photo: Shahi Maharani
So what's the deal with mithai?
It's a Hindu word for 'sweets'. Most Indian celebrations, from weddings to birthdays, will usually feature a sweet component, says Chitra. This makes mithai – a general term for Indian sweets – perfect for this festive period. Think of them as the fudgy equivalent of Indian confectionery.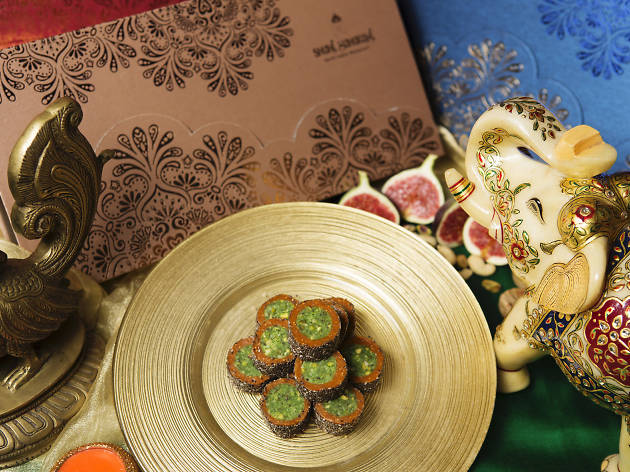 Photo: Shahi Maharani
Over in the kitchen of Shahi Maharani, halwai, or sweet makers, labour over huge pots. There's hardly any baking involved; most Indian sweets are cooked over stovetops. Chitra shares that kadai, a thick-bottomed wok, is essential in making good mithais. "There's a slower transfer of heat," she says. "This ensures nothing burns."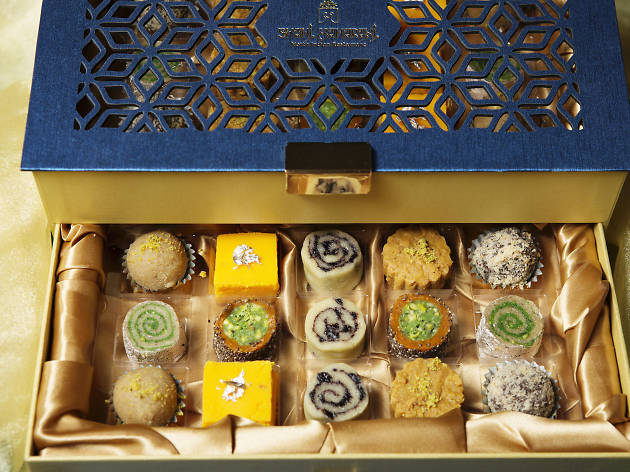 Photo: Shahi Maharani
They come in a variety of flavours
Like, a lot. Standard elements include milk, sugar, flour, and nuts. But under the masterful hands of halwais, novel variants can be created with the addition of chocolate, chia seeds, and other new-age ingredients.
Signatures of Shahi Maharani include the Milk Cake, where fresh milk is reduced with spices to create a fudgy burfi, and the Mango Surprise, a spin the usual mango burfi with the addition of white chocolate. "I love that Indian sweets are always so flavourful, and the textures are so different," says Chitra.
It's not all about the sugar rush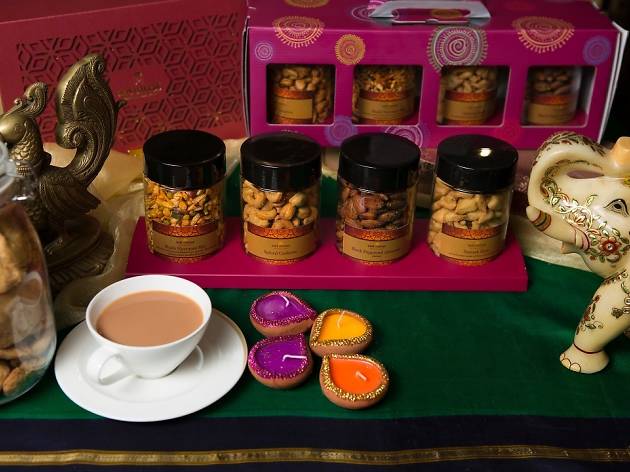 Photo: Shahi Maharani
Savoury snacks are just as popular too, shares Chitra. According to her, there has been an increased demand among consumers for these salty treats. There is the Namak Paare, which is made from flour and ghee perfumed with carom seeds, and deep-fried to give a flaky texture, or the Shahi Namkeen Mix, a Northern Indian trail mix of sorts with peanuts, cashews, raisins, and muruku bits tossed with aromatic curry spices.

And there's more
While mithais are typically seasonal, only popping up in Indian restaurants during this festive Diwali period, other traditional desserts are often consumed as part of the celebrations as well. You might find some of these sweet treats familiar.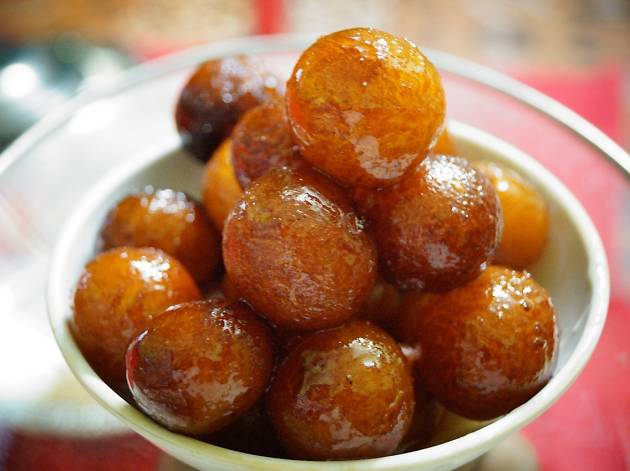 Image by ikon from Pixabay
Balls of milk solids are deep-fried for colour, then soaked in a rose-perfumed syrup to create this popular Indian delicacy.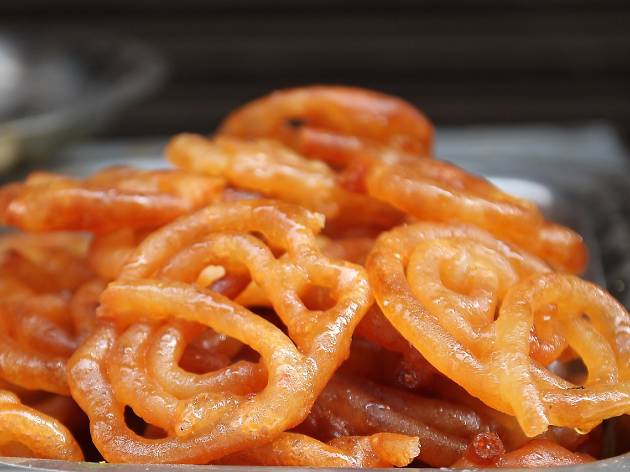 Image by M Ameen from Pixabay
Chitra describes this as an "Indian churro" – crispy batter, often made from gram flour, is deep-fried and soaked in sugar syrup to create a light yet sticky-sweet snack.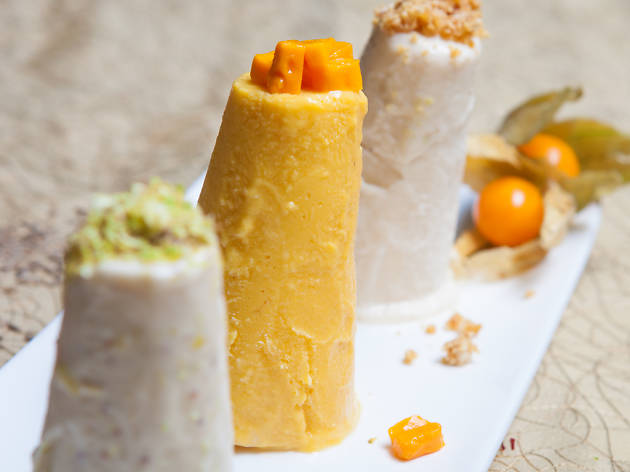 Photo: Shahi Maharani
A frozen dairy dessert that is made from fresh milk, spices, and nuts. It's almost like ice cream, except the milk isn't churned, resulting in a rich, creamy, and luxurious frozen treat. Kulfi is often flavoured with pistachio, mango, and rose.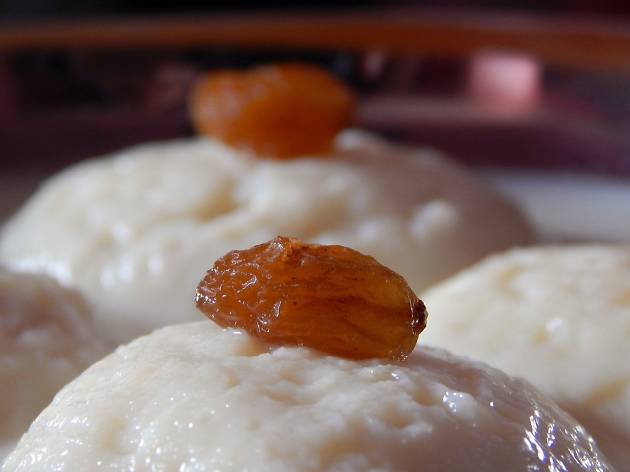 Image by Soumen Ghosh from Pixabay
Soft cottage cheese dumplings act as a sponge in this creamy dessert, soaking up a milk syrup that is often flavoured with cardamom and rosewater. A sprinkle of pistachios and saffron completes this aromatic dish.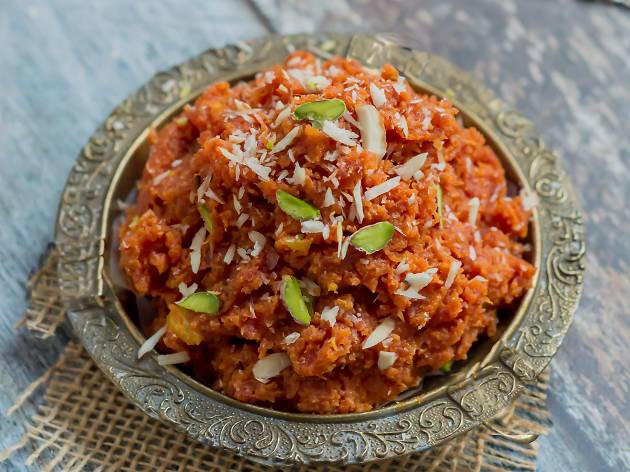 Photo by Nisha Ramesh on Unsplash
Try the gajar halwa instead of the usual carrot cake. This sweet course is made by stewing grated carrots with cardamom and milk till it reduces to a thick, pudding-like consistency.
Craving more sweets?