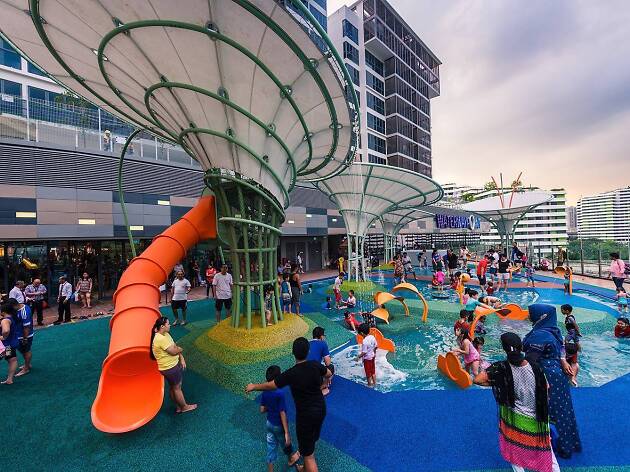 The best free playgrounds in Singapore
Forget staying in – give the kids their daily dose of fun (and vitamin D) by letting them run free at these sprawling, imaginative playgrounds
These public playgrounds provide endless hours of fun and exercise. From splash buckets and natural streams to giant rope courses and eight-metre-tall climbing towers, the tykes will be occupied for an entire afternoon. Some of these play areas even encourage the adults to join in, so you can unleash your inner kid and feel like you're seven all over again.
RECOMMENDED: The best things to do for kids in Singapore and the best things to do on a rainy day in Singapore
Looking for more kid-friendly fun?