The best things to do in Singapore in October
Before Halloween creeps in, fangirl to pop royalty, dance your way through the city and catch some movie magic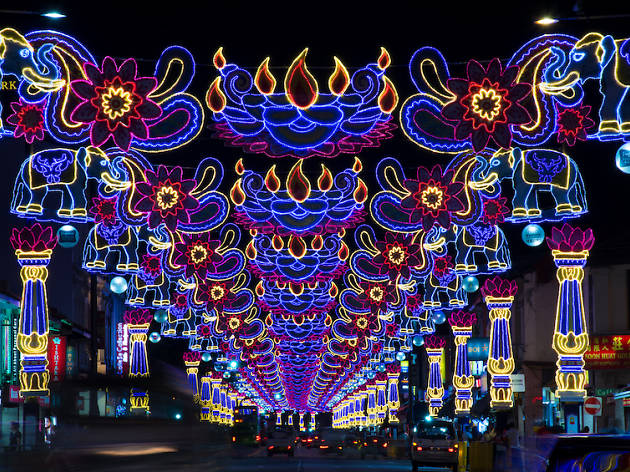 October in Singapore is looking extra lit with Deepavali (also known as Diwali or the Festival of Lights) as the streets of Little India are illuminated with a kaleidoscope of vibrant hues. And since the cultural event takes place on October 27, that means October 28 is a public holiday – time to plan a day of fun.
Whatever your definition of 'lit' is, there are a plethora of things to do this month. Do the thriller at Halloween Horror Nights, raise your glasses at Wine Fiesta, celebrate Children's Day at Octoburst!, discover Disney's Magic of Animation, explore the world of dance at da:ns Festival, and more. Don't stay basic with your pumpkin spice latte – hit the streets and spice up your October.
RECOMMENDED: The definitive guide on things to do in Singapore
Our October highlights
Art, Drawing and illustration
ArtScience Museum, Marina Bay
Curious about what goes on behind the scenes of Disney's magical movies? Catch a rare glimpse into the world of artistry and technological innovation that have bippity boppity boo-ed Disney's beloved characters to life. Marvel at over 500 artworks including original drawings, paintings, sketches and concept art from the highly anticipated sequel Frozen 2, the first Disney cartoon Steamboat Willie and other iconic classics.