Heads up! We're working hard to be accurate – but these are unusual times, so please always check before heading out.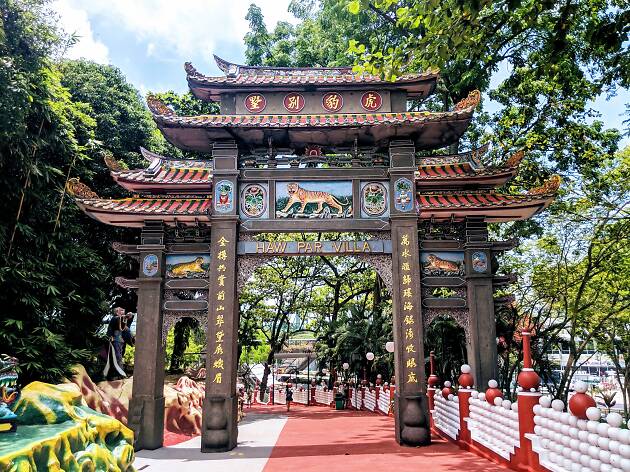 The guide to Haw Par Villa in Singapore
This little park of horrors is definitely one of Singapore's quirkiest and more interesting attractions the city has to offer
Singapore's known for the prettier sights like Marina Bay Sands, the Botanic Gardens and pastel-hued shophouses but switch it up for the lesser known, more offbeat, quirkier places like Haw Par Villa. This little theme park of horrors is both terrifying and impressive at the same time. Statues and dioramas are painted in bright, gaudy colours making it look more menacing than it should. Still, it's fun to explore this sloping park in the West. We pick some of the best things to see at the place.
RECOMMENDED: The best secret and hidden parks in Singapore and the ultimate guide to Singapore's offshore islands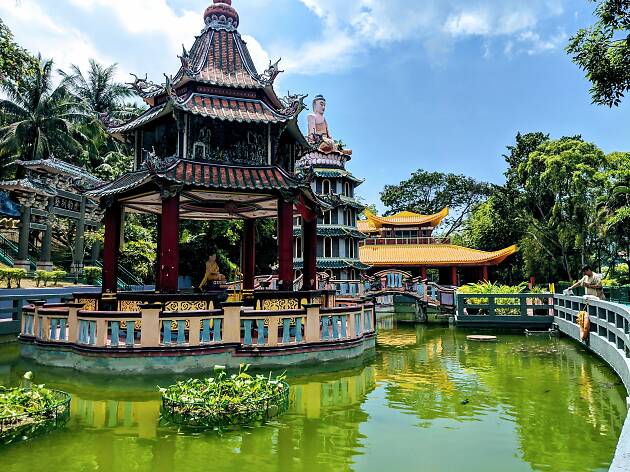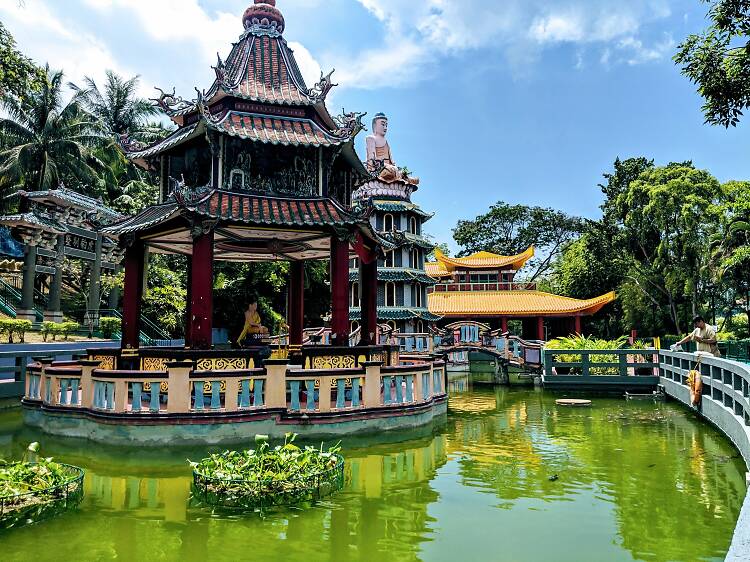 The history of Haw Par Villa
Built in 1937 as the Tiger Balm Garden, this cultural park is a quirky and definitely one of the more offbeat things to see in otherwise polished and structured Singapore. The park is the brainchild of mega developer Aw Boon Haw as a way to introduce the cultures he grew up with.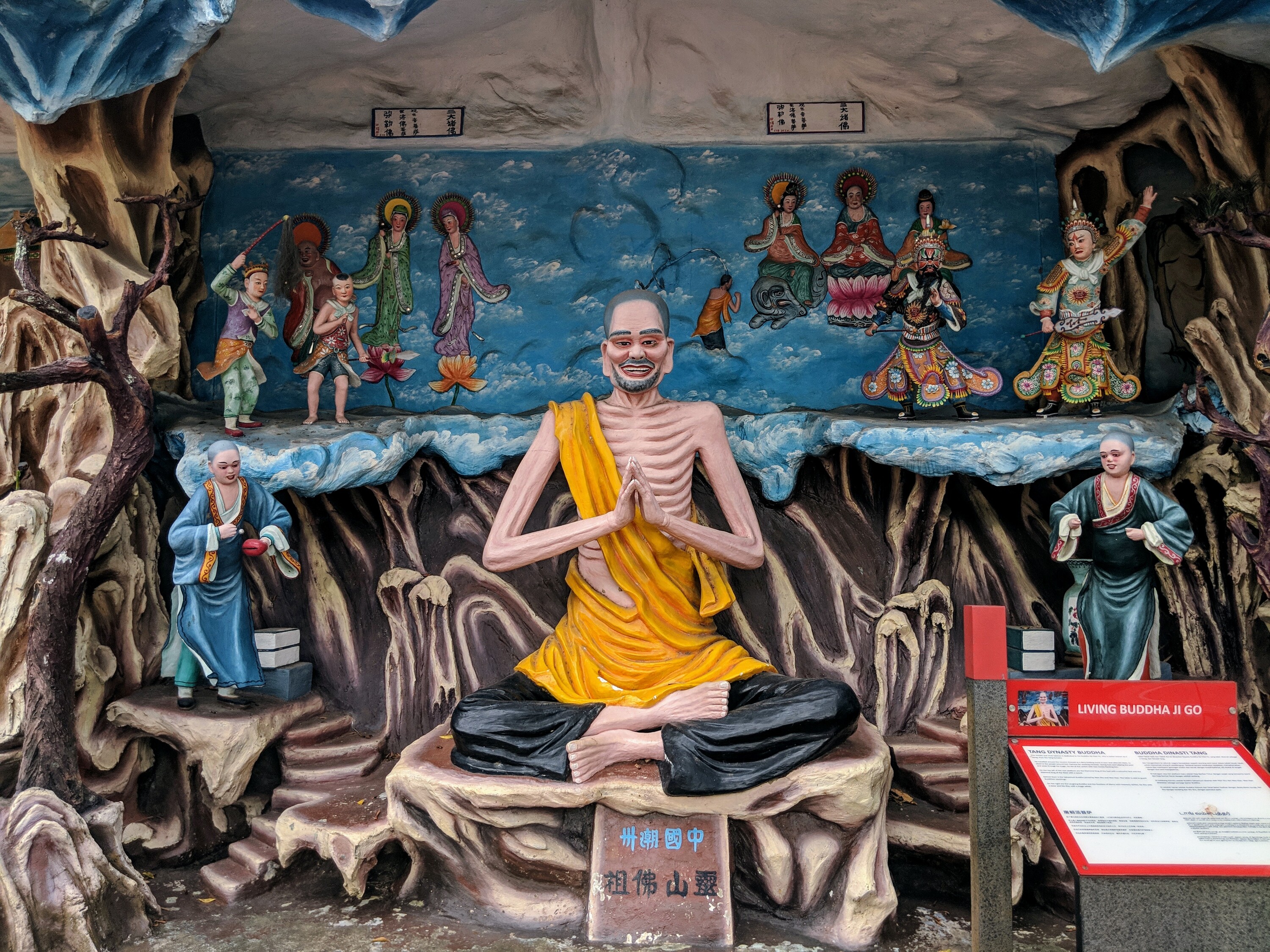 All around the park, you'll see gaudy and garish statues depicting scenes, stories and morals from Taoism, Buddhism and also Chinese beliefs. You'll also see why this place used to be the place parents brought their mischievous kids to to scare them silly or shock them.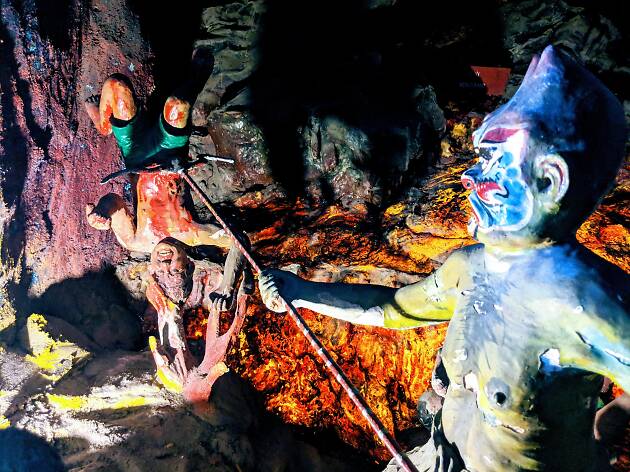 The main attraction of the park is of course the ten courts of Hell. Enter the cave guarded by the grim and omninous ox-headed and horse-faced hell guards from Chinese mythology and take a not-so-relaxing stroll in the Underground. The concept of hell – and most of the exhibits in the park – is based on a combination of Buddhist, Taoist and Chinese beliefs and traditions.
Each court of hell is ruled by a judge, collectively known as the Ten Yama Kings and each level deals with a different punishment and also a different aspect of atonement. Just a heads up, it's not a very pretty sight. Gruesome tortures, bloody bodies and dim lighting add on to the experience of walking through this cave.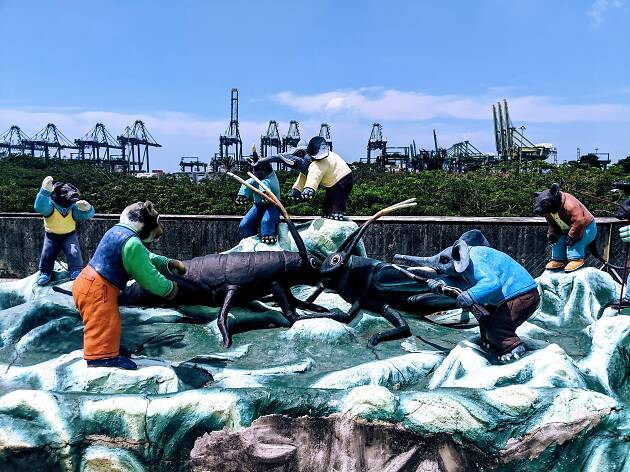 A common sight you'll see around the park are the animals. From menacing sealions to a whole spread of Aussie wildlife, this place is a mini zoo – except that none of them are real and that they all have strange smiles. Phones out though – these statues make for good Instagram content.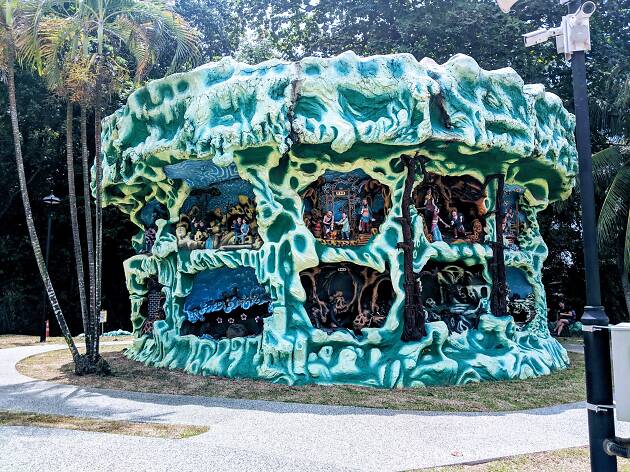 If you didn't already know, the original Haw Par Villa was bigger and more vast. Now working with a smaller space, you'll see that some exhibits seem out of place with the rest. Nevertheless, look out for the turquoise masterpiece that served as changing rooms by the pool. Made up of several dioramas carved into the structure, take the time to scrutinise each one. If you're nosey enough, you'll find locked gates and areas to the old mansion.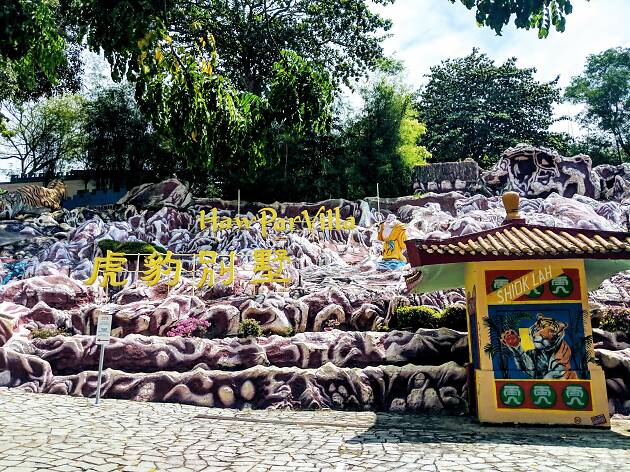 Good news, Haw Par Vila may be at a weird spot on the island – bit it's also a weird spot just next to an MRT station. Take the Circle Line and stop at the Haw Villa station. The park is a minute away from the station.
There's also very little shade (you are visiting Hell after all) if you're thinking of going when its sunny so bring a cap or hat to protect yourself.
More things to do in the West