The harshest TripAdvisor reviews of Singapore
Guess not everyone loves Singapore after all. By Kristie Teo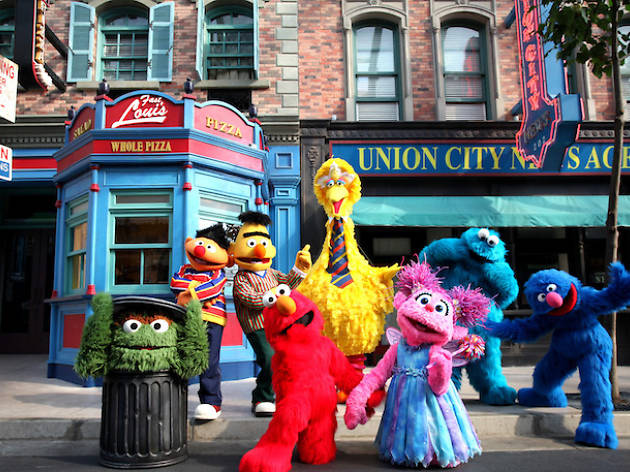 Whether you're booking a stay at a boutique hotel or looking for the next best spot to visit, TripAdvisor is definitely the site to do your due diligence and read up on past visitors' experiences. While praise and constructive criticism make up the majority of reviews, there are those passive-aggressive keyboard warriors who can't help but get their harshest two-cents in. Here are 15 of the most brutal reviews we've found on TripAdvisor about Singapore's top attractions.
RECOMMENDED: 50 reasons why we love Singapore and 20 best things to do in Singapore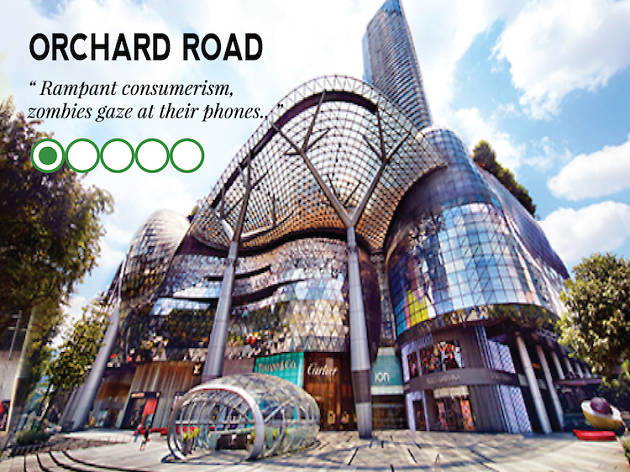 Shopping, Shopping centres
Okay, they've got a point about people being glued to their phones, but Orchard Road is known as Singapore's most extensive shopping belt. Rampant consumerism is expected – and encouraged for that matter. Steer clear if walking around with bags from Chanel, H&M, Zara and like isn't your thing.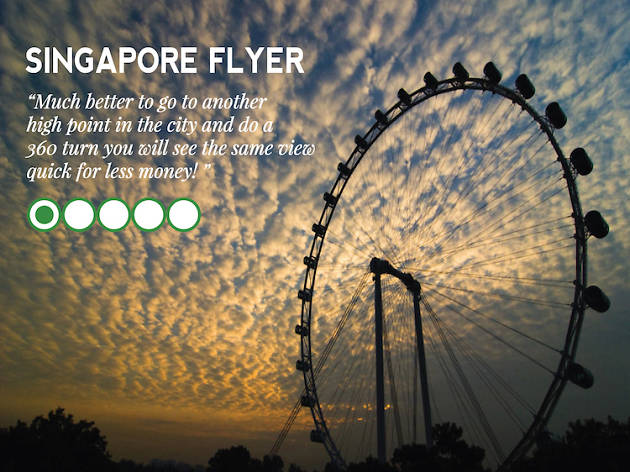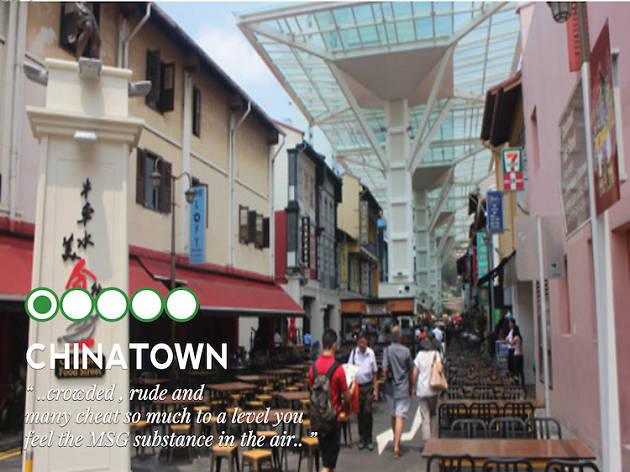 Avoid the touristy restaurants in Chinatown and head to the hawker centres for meals that won't rob you of your cash. Here's our Chinatown food guide for good measure.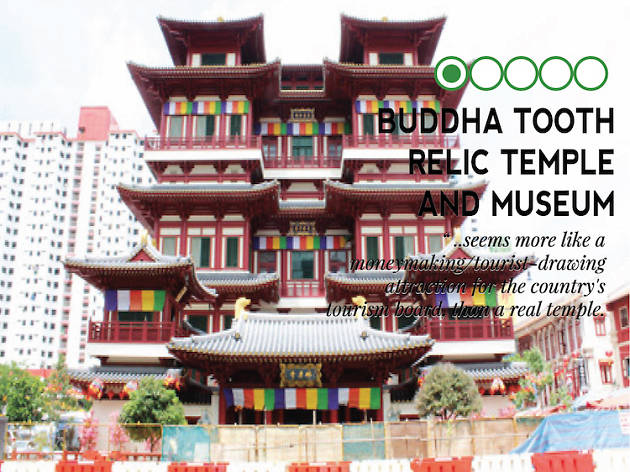 Maybe you should visit the temple for its impressive facade instead.
Hawker centres are a national treasure and any tourist that doesn't feel the same can head back to the airport straight away. You're paying less than $5 for a meal, don't expect sparkly floors and service.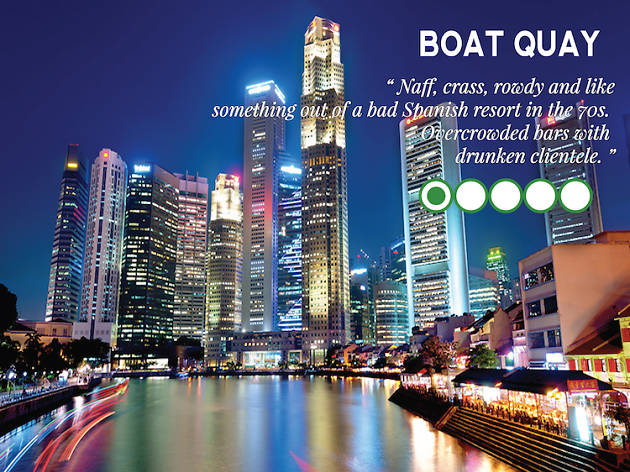 Frankly speaking, we're not really sure why they were expecting a peaceful and a quiet dinner spot from this popular nightlife and drinking area. Just make sure you skip the seafood restaurants that try to scam tourists off their hard-earned cash.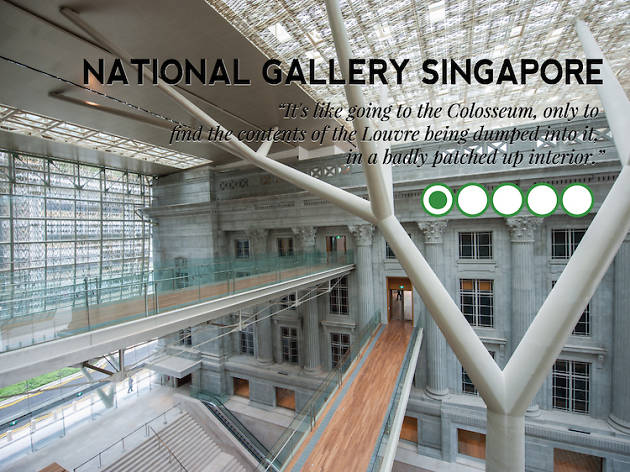 This reviewer actually gives a fair analogy to describe the National Gallery of Singapore. We guess not everyone appreciates the combination of conservation and conversion in an artistic space.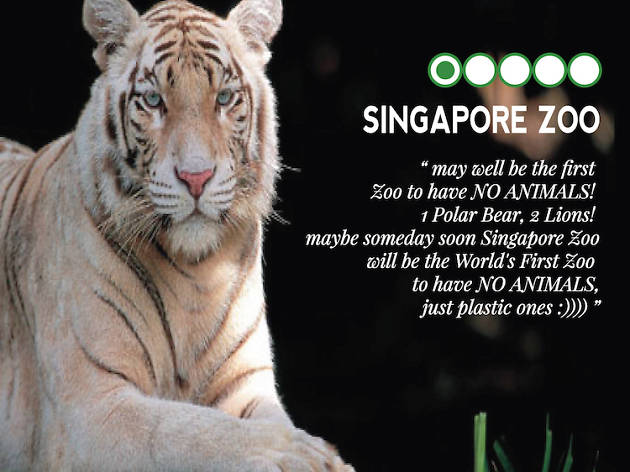 When animals at the zoo are allowed to roam free around their large enclosures, they might not be as easy to spot. We'll take that over animals in cages and small spaces any day.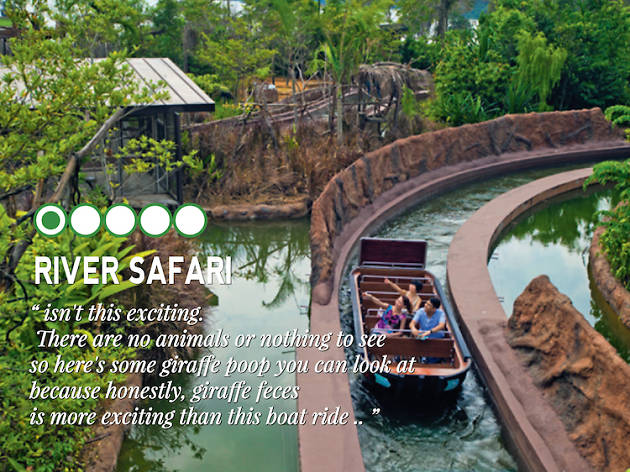 Apparently, this reviewer thinks that River Safari comprises only of the boat ride at the end of the park – nevermind the boardwalk filled sea critters that call the different major rivers of the world home. Plus who could forget the pandas!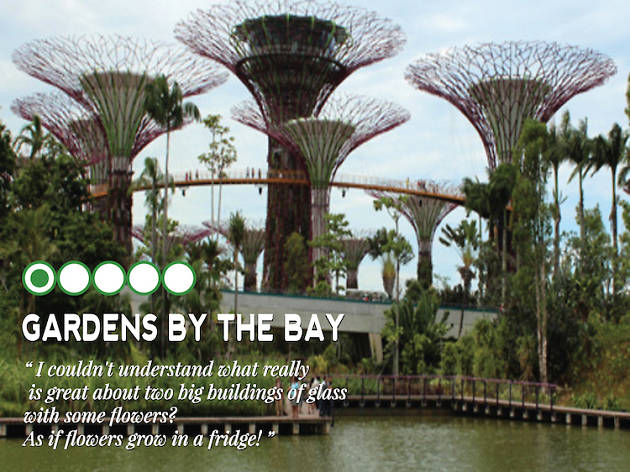 We're a tropical country that's sunny all year round. How else are we supposed to showcase tulips and sakura blossoms? Plus who doesn't like a blast of cold air as you roam around the space.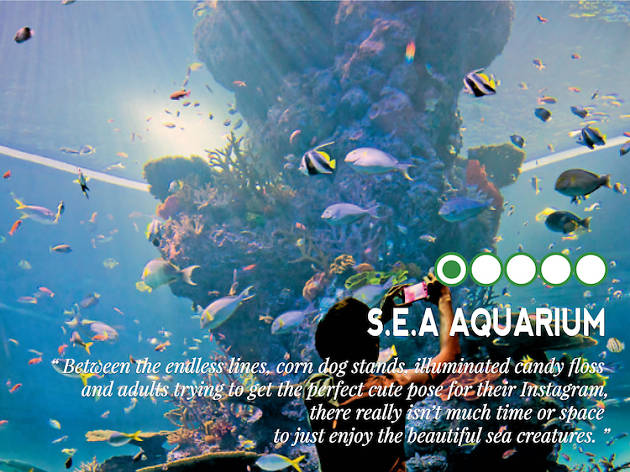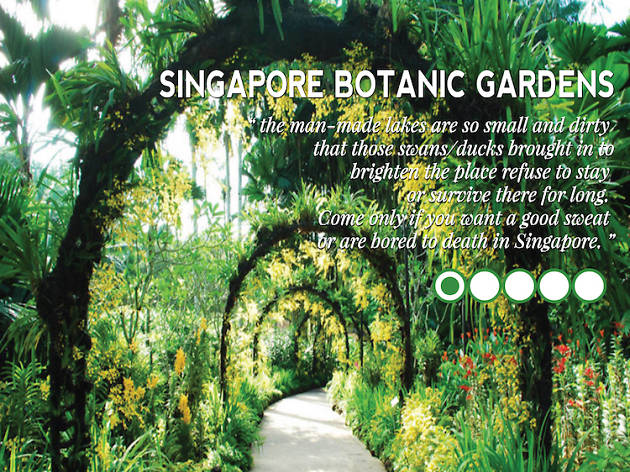 Attractions, Parks and gardens
Hey, I'll have you know that I've been feeding those swans and ducks since I was a kid. Whether or not they're the same birds, I can't really say but I'm pretty sure they enjoy being constantly fed.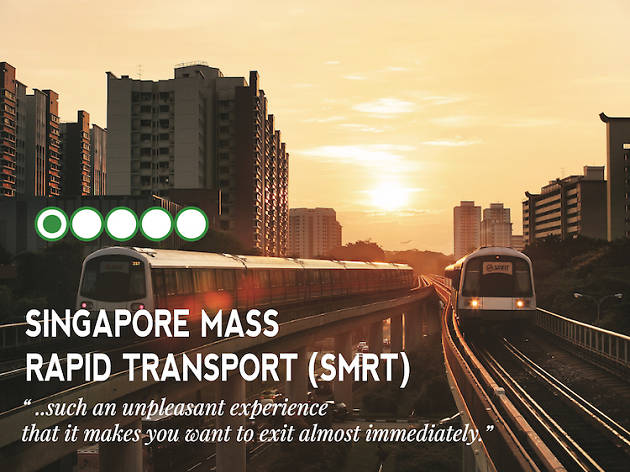 Singapore Mass Rapid Transport (SMRT)
If this person had the displeasure of taking the MRT during peak hour, then we're with you. Protip for tourists: avoid public transportation from 7am to 9am and 5pm to 7pm if you want a pleasant holiday.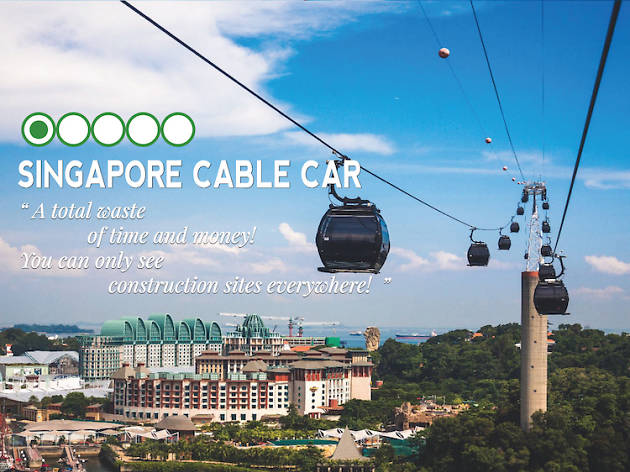 Singapore Cable Car (Sentosa)
The Singapore Cable Car offers views of hidden pockets of green, Resorts World Sentosa and even secret black and white houses. This attraction is less about the view and more about the experience of perilously dangling from a rope in a metal cabin anyway.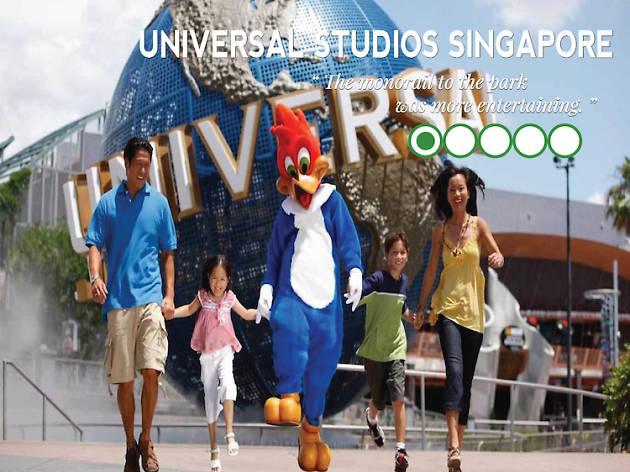 Thanks for liking our monorails?