Heads up! We're working hard to be accurate – but these are unusual times, so please always check before heading out.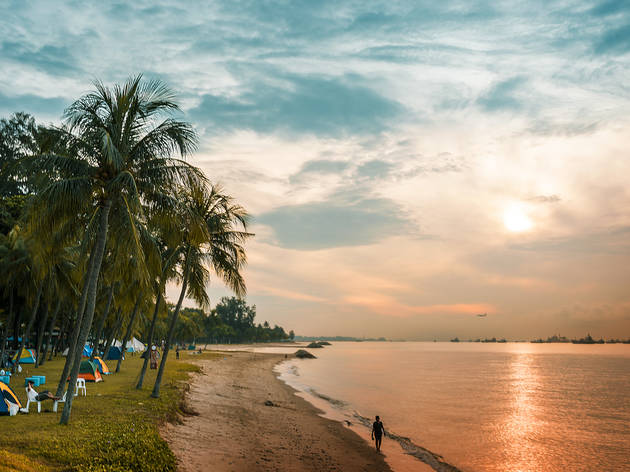 The ultimate guide to camping in Singapore
Ditch the hotels, and pitch your tent at one of these beaches for an idyllic seaside staycation
Since jetting off to an overseas holiday destination is off the cards, for now, people are booking hotels and beach resorts for a much-needed staycation in Singapore, making the most of the attractions in our very own backyard. Interest in camping – and its more bougie sister, glamping – has also surged as people are looking for a different experience.
Camping has its perks – being one with nature, staying away from the crowds, roasting marshmallows over a campfire, sharing stories and songs by it, and lounging under the stars with the sound of crashing waves lulling you to sleep. Plus, the thought of unzipping canvas in the morning and rolling out into the fresh air after last night's numerous attempts of trying to pitch your tent sounds satisfying. After all, there's no camping without getting out of your comfort zone.
With plenty of green spaces, you'd think that there are many campsites to choose from, but no. With camping no longer permitted at Changi Beach Park, Noordin Beach in Pulau Ubin, and Sisters' Islands, you're only legally allowed to set up camp at only five places in Singapore.
With campsites reopen for use early this year, campers are able to apply for a camping permit online or via an AXS machine. To ensure safe distancing, tents must be pitched at least five-metres apart, with the number of campers kept at six per camping permit. Not sure where to start? Here's our guide on where to camp, how to apply for a camping permit, and what to pack.
RECOMMENDED: The best parks in Singapore for a picnic and the best beach resorts and chalets in Singapore
Where to set up camp
However hot and humid Singapore gets, there's always a light breeze blowing at East Coast Beach. Popular with literally everyone, this 15-kilometre stretch is perfect for an early morning cycle, evening jog, or even a moment of quiet contemplation at Bedok Jetty. The swaying coconut palms, Casuarinas, and Ketapangs also make ace shelters for a seaside picnic under the sun. Otherwise, there are numerous picnic tables and barbecue pits to book for your family cookout.
Where to camp: Area D and Area G. Toilets and outdoor showers are available.
Be one with nature at this beach-park-mangrove forest combo. Located by the stunning coastline, Pasir Ris Park features playgrounds and maze gardens where the kids can burn some energy, and barbecue pits where the adults can fire up the grill for a cookout. For a spot of wildlife, bird-watch from the three-story viewing tower, explore the six-hectare mangrove forest via the boardwalk, or go for a pony ride at Gallop Stable. Come sundown, retreat to the tent and watch the planes fly by in the night sky.
Where to camp: Area 1 and Area 3. Toilets and outdoor showers are available.

One of the largest outdoor playgrounds in Singapore, West Coast Park sits on 50-hectares of land that includes a camping site, barbecue pits, a dog run, and a huge playground with eight sets of play areas – perfect for families. Its massive space is also popular among cyclists. In case you need to refuel, there's a McDonald's right next to the play areas. The best spot, however, is at Area 3 which faces the sea. Head up the lookout deck for a closer view of the ships that dot the horizon.
Where to camp: The designated area within Area 3. Toilets and outdoor showers are available.
Take a walk on the wild side as you step foot on one of Singapore's last surviving kampongs. At a sprawling 1,020-hectares, Pulau Ubin boasts lush greenery and abundant wildlife, drawing nature lovers and outdoor enthusiasts to explore the many wonders of the granite island. Whip out your binoculars to spot birds at Pekan Quarry, wander through nature trails, and hike 75-metres up Puaka Hill for a breathtaking panoramic view of the islet.
Where to camp: Sleep beneath the stars by pitching your tent at any of the two camping sites: Jelutong and Mamam. Jelutong is situated closest to the village and faces the mainland, while Mamam is further north of the island. Both locations have toilet facilities nearby, however, Jelutong is the only spot that is equipped to accommodate a campfire. Note that the water available at both campsites is not safe to drink or shower, so ensure you bring alternatives like a water bottle, dry shampoo and talcum powder.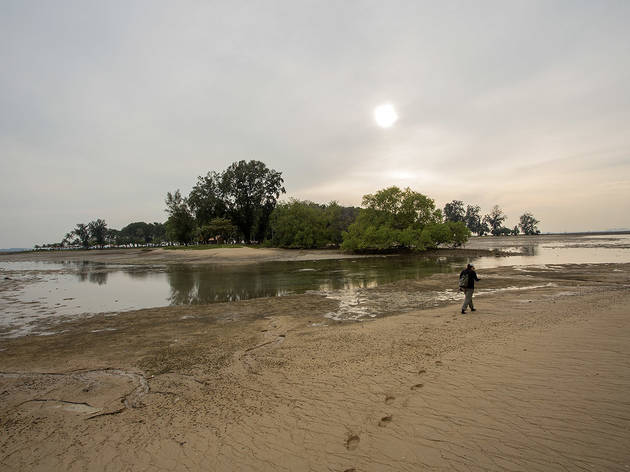 Photograph: Budak/Flickr
The word 'hantu' is the Malay word for ghost and it was probably named after stories of ancient Malay warriors who duelled to the death on the island – and that their ghosts still wander this isolated island. These days, the peaceful island is a great spot for divers and those who want to observe marine life up close. There are swimming lagoons, white sands, intertidal pools, mangroves, and plenty of reefs teeming with life underwater. If you're not superstitious, it makes a great camping spot for a rugged experience.
Where to camp: Pulau Hantu is made up of two islets: Hantu Besar and Hantu Kecil. While both are equipped with jetty, shelters and picnic areas, Hantu Besar has toilets with fresh water and lagoons. However, it's advised to bring your own water.
Applying for a camping permit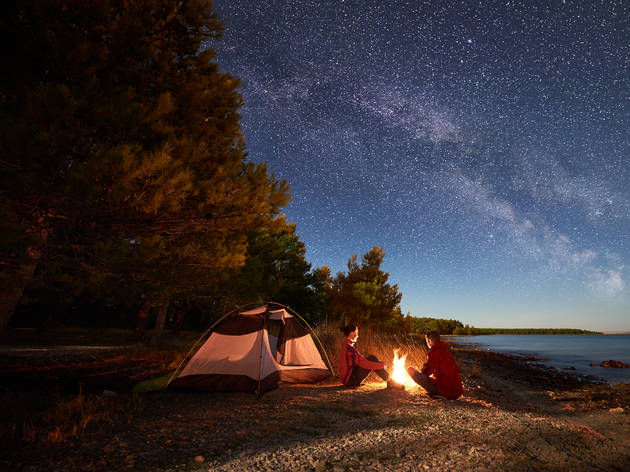 Photograph: Anatoliy_gleb/Shutterstock
Who can camp in Singapore?
Only Singaporeans, Permanent Residents, and foreigners with a residence permit are allowed to camp at East Coast Park, Pasir Ris Park, West Coast Park, and Pulau Hantu. However, foreigners without a residence permit and other visitors are able to camp in Pulau Ubin as no permit is required.
All campers are required to observe the enhanced safe management measures, such as ensuring a five-metre distance in between camping tents, and keeping the number of campers to six people per permit.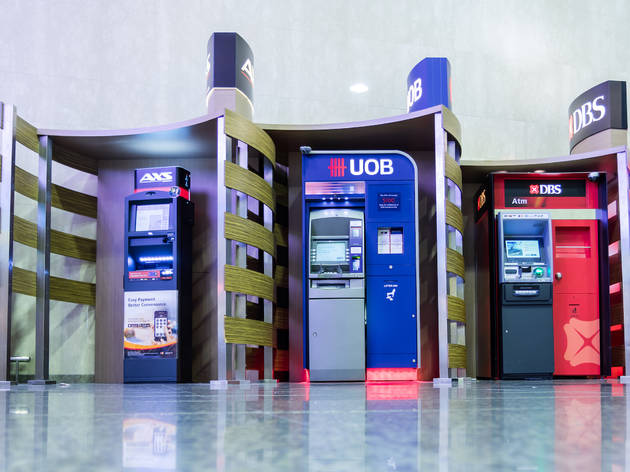 Photograph: J. Lekavicius/Shutterstock
How to apply for a camping permit?
You can apply online or via an AXS machine at least three days in advance if you plan to camp at East Coast Park, Pasir Ris Park, and West Coast Park.
If you plan to stay overnight at Pulau Ubin then pop by the Pulau Ubin Police Post on the day itself to register your stay with the island's officials.
Camping is free at Pulau Hantu but you will need to obtain a permit from Sentosa and provide Southern Islands Management with all the necessary information at least seven days in advance.
What to pack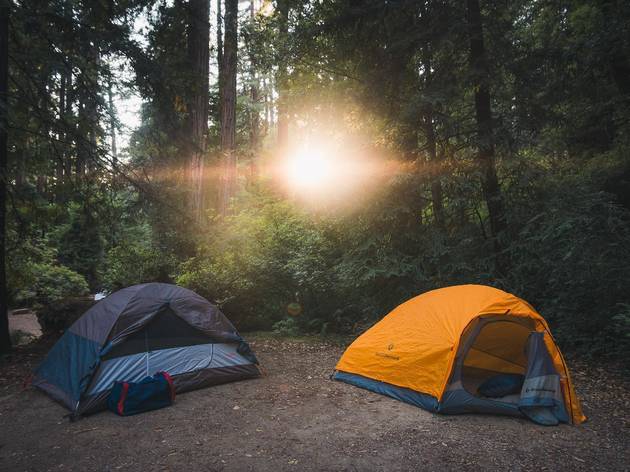 Photograph: Peter Vanosdall/Unsplash
It can get really windy at night, so it's best to bring metal stakes to secure your tent to the ground. If your tent isn't waterproof, bring a rain fly in case it starts to pour. Prefer to rent? The Camp Company offers tents of various sizes (from $35), as well as portable tables, floodlights, and foldable chairs to rent. It also does bundle deals for a fuss-free experience.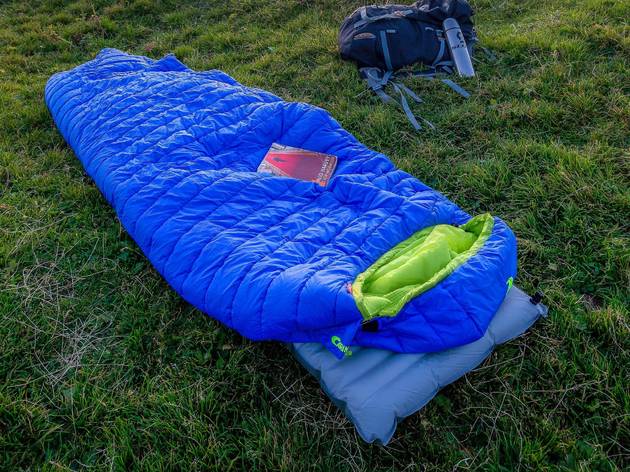 Photograph: Felix M. Dorn/Unsplash
Not just for comfort reasons, sleeping bags with padding are also great for hot nights when the ground can get uncomfortably warm. But if you prefer roughing it out, a foam mat would suffice.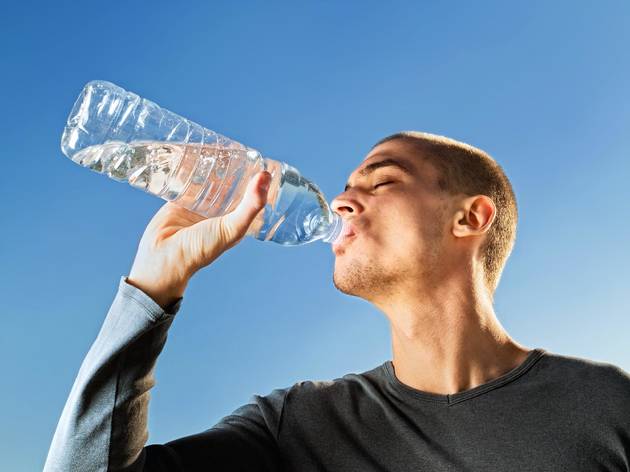 Photograph: Damir Spanic/Unsplash
We can't emphasise this enough – hydration is key. Make sure you're drinking plenty of water. If you must, carry a water bottle filled with cold water and ice to beat the heat. And if you were to set camp at Pulau Ubin and Pulau Hantu, you won't find water that's safe enough to drink, so you might want to invest in a big bottle or a couple more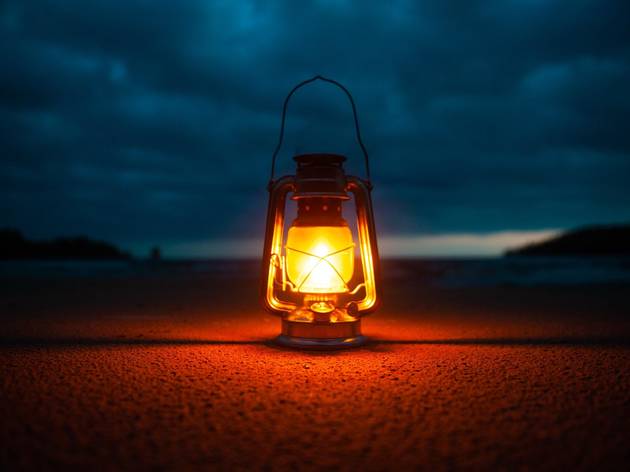 Photograph: Vladimir Fedotov/Unsplash
Portable light sources and batteries
It can get pitch black at some places, so having a light source like a torchlight or a headlamp is always useful unless you're happy relying on your phone's flashlight. Camping lanterns with bug zappers are also great at keeping mosquitos and other insects at bay.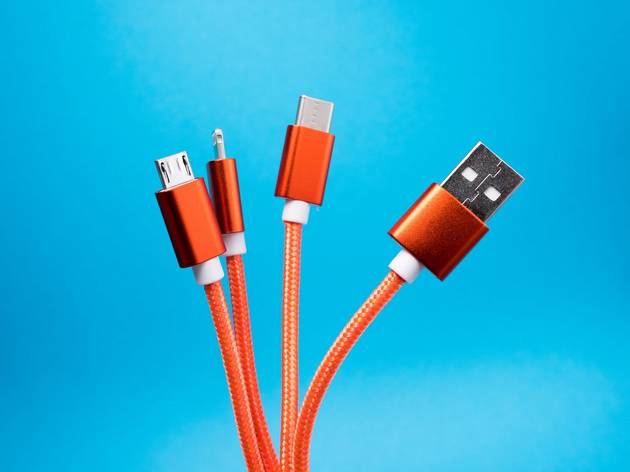 Photograph: Lucian Alexe/Unsplash
You won't be able to find a spot to plug your charger. As an extra precaution, carry a fully powered portable charger to charge your phone when it decides to run out of battery during the night.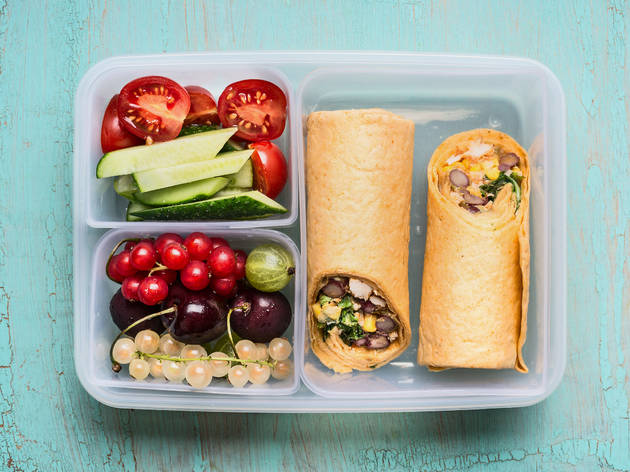 Photograph: Vicuschka/Shutterstock
Pack some light bites like sandwiches, fruits and chips for some late-night snacking. But if you want to experience the full shebang, pack some mess tines, solid fuel and disposable cutlery, as well as easy-to-cook food like instant noodles and baked beans.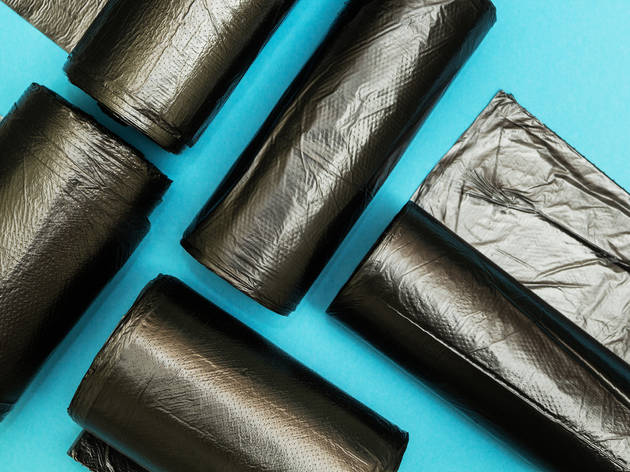 Photograph: Andrii Zastrozhnov/Shutterstock
Trash bags and containers
Remember to seal your leftovers in a container and dispose of any unwanted food in a trash bag properly, away from the campsite. You don't want any unwanted guests nosing around your tent for food in the middle of the night.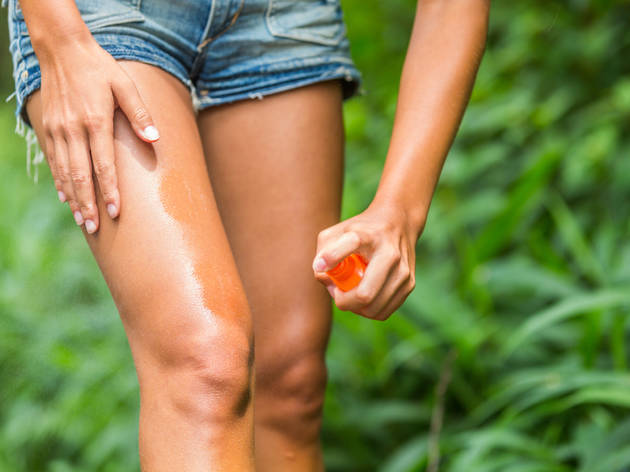 Photograph: Maridav/Shutterstock
It's always handy to bring the mosquito repellant even you've already applied it beforehand. Apply it to your skin, clothing, and any other surfaces to discourage insects from landing or climbing on that surface. You don't want to wake up with nasty insect bites, do you?
Where to shop for gear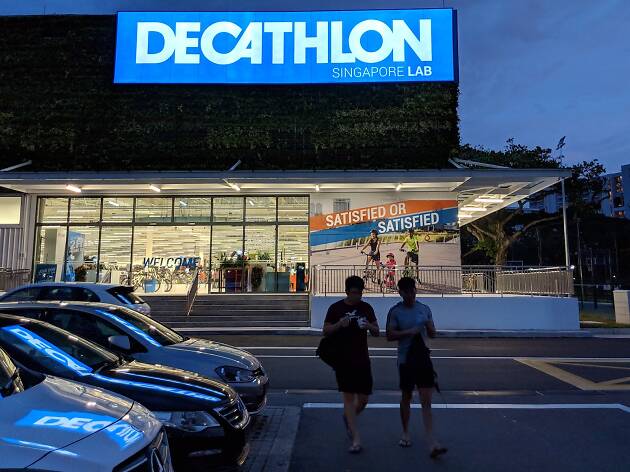 Decathlon Singapore Lab at 230 Stadium Boulevard is Singapore's biggest outlet yet. At 5,000 square metres, the sporting goods store packs more than just equipment, gear and everything you need to be living your best sporty – and outdoor – life. Here, you can find a wide variety of reputable Quechua tents of various sizes, from couple to family size. It also has sleeping bags ideal for tropical and temperate climates.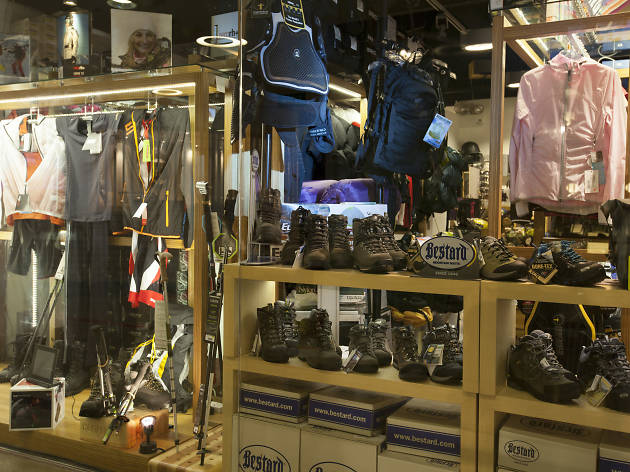 Beautiful and practical outdoor equipment is the biggest draw of The Big Country. Take the Add-a-Twist backpack organiser from Swedish brand Light My Fire as evidence of that – these waterproof and airtight containers are sleek, stackable and won the top prize at this year's Red Dot Design Award. Many of its products in stock, such as the minimalistic, portable meal kits, make outdoor camping a breeze.