The ultimate guide to the new Great World Singapore
Previously known as Great World City, the revamped mall offers exciting new shops and restaurants for the whole family to enjoy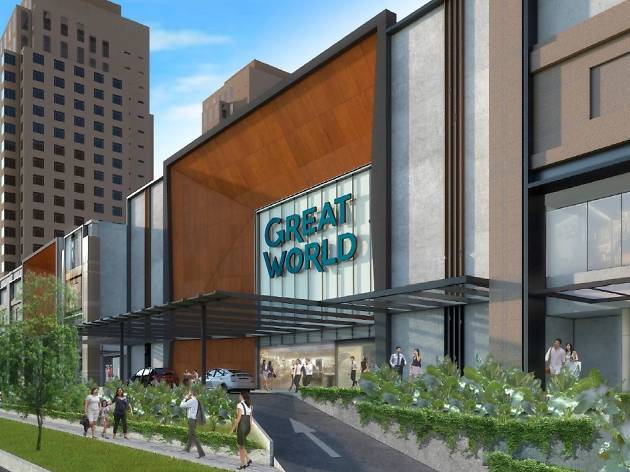 You might know this mall by its former name: Great World City. But the six-storey lifestyle destination, which opened some 20 years ago, has recently undergone a facelift. Now, Great World is, well, a whole new world after its renovation. The swanky mall welcomes over 70 new tenants to its mix, including Japanese supermarket Meidi-Ya, a picturesque PS.Cafe, and two eco-friendly lifestyle stores. Plus there's the added convenience of a new MRT station slated to be completed in 2021. Planning a trip down to check out this new space? Here's what you can look forward to.
RECOMMENDED: Guide to Meidi-Ya supermarket in Great World and the ultimate guide to Funan
Do
Exclusive to this GV Grand outlet are ultra-wide luxurious Grand Seats that allows you to recline and watch in comfort. Only 14 of these special seats are available at Hall 6.
Unwind and relax at local beauty emporium Spa Esprit. Look forward to classic soothing treatments like the express 30-minute Fastdraw Back massage ($80) and delicious Strawberry Butter Meltdown ($220) that'll leave you smooth all over, to new-age methods like the Super Vibrator ($250) that begins with a personal energy mapping and ends with calming sound healing experience to heal and recharge you from within.
The main attraction of this 10,000 square feet jungle-themed indoor playground (from $13) is the 8-metre-high wave slide. There are also obstacle courses and a trampoline area for adventures that will keep the young ones busy. Take a plunge in the Snow Ball Fountain that's filled with over 25,000 balls, or have fun at the video interactive wall with games and dance videos.
Go mall hopping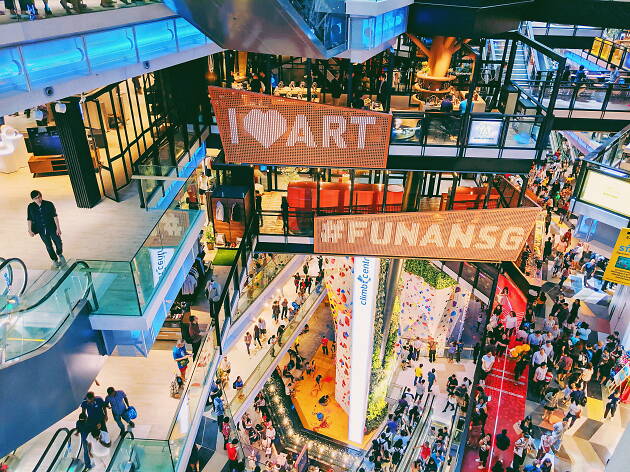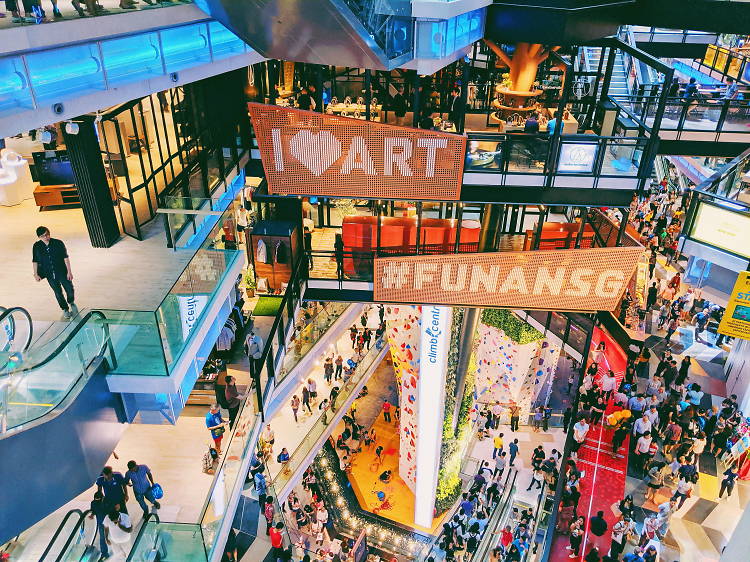 Shopping, Shopping centres