Time Out team picks: what we're loving this week
Where we're dining, what we're doing and things we're spending on – the Time Out team lets you in on some things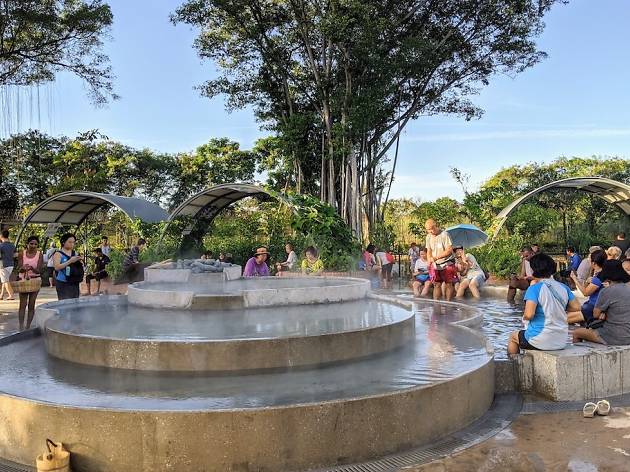 We eat the food, guzzle the drinks, go out on weeknights and try things for the sake of work. But on some occasions, some things leave a bigger impression on us and we're actually sold. After some consideration, we decided to share it with the readers. What do we really, really like this week? Read on.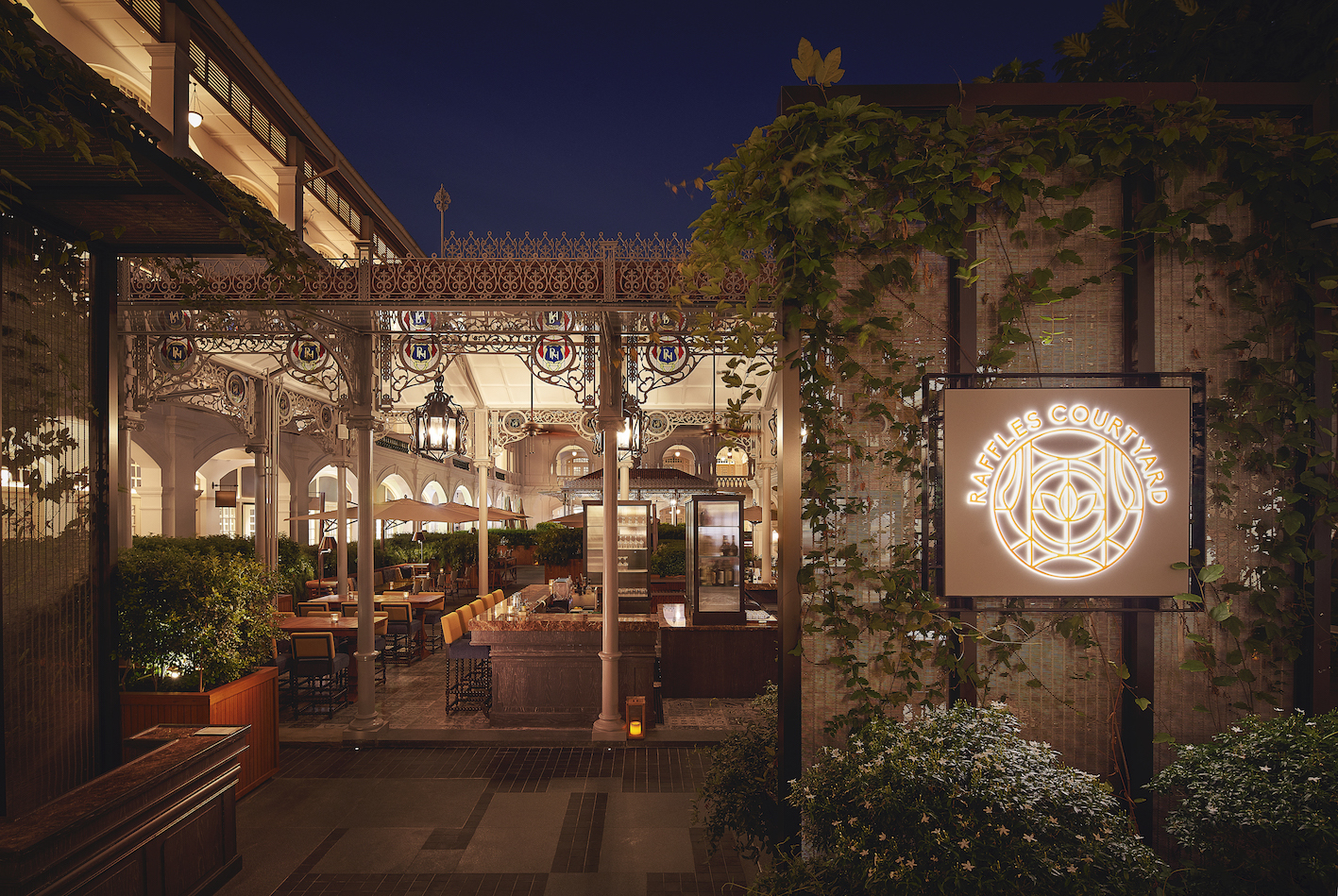 Nicole Marie-Ng, Editor
DO Visit the newly renovated Raffles Courtyard
On Thursday, January 10, Time Out Singapore helped celebrate the reopening of Raffles Courtyard by inviting 80 of our readers and their plus-ones to join in on the festivities. I really enjoyed the exclusive Beach Road Pale Ale created for the hotel in collaboration with local brewery, Brewlander. It has the hoppy bitterness I crave for in the beer balanced with fruity tropical notes of pineapple and passionfruit – pair that with the lush greenery swaying in the balmy breeze and soulful tunes from the live band and you're in for a chill night out.
EAT Mustard Seed
Since Mustard Seed first opened its doors late last year, I've had the pleasure of dining there five times. It is without a doubt, my favourite restaurant in Singapore at the moment and I will make it a point to head down whenever I can score a coveted reservation. Standouts from the January menu ($138) include a smoked otah paste you can smear on small apam balik pancakes, a lion head meatball made with Iberico pork in an intense dried seafood broth as well as mee rebus with gravy simmered with wagyu.
75 Brighton Cres.
DRINK Dry January
I'm attempting to do dry January. It has not been going well – as evidenced by my paragraph about how good Raffles' Beach Road Pale Ale is. But hey, as long as I don't finish the whole bottle that counts for something right?
SHOP Mdm Ling Bakery
For those of you looking to make a new addition to your Chinese New Year snack table, trust me when I say that these hae bee hiam cookies from Mdm Ling Bakery are going to be a hit. I can't stop munching on them in the office.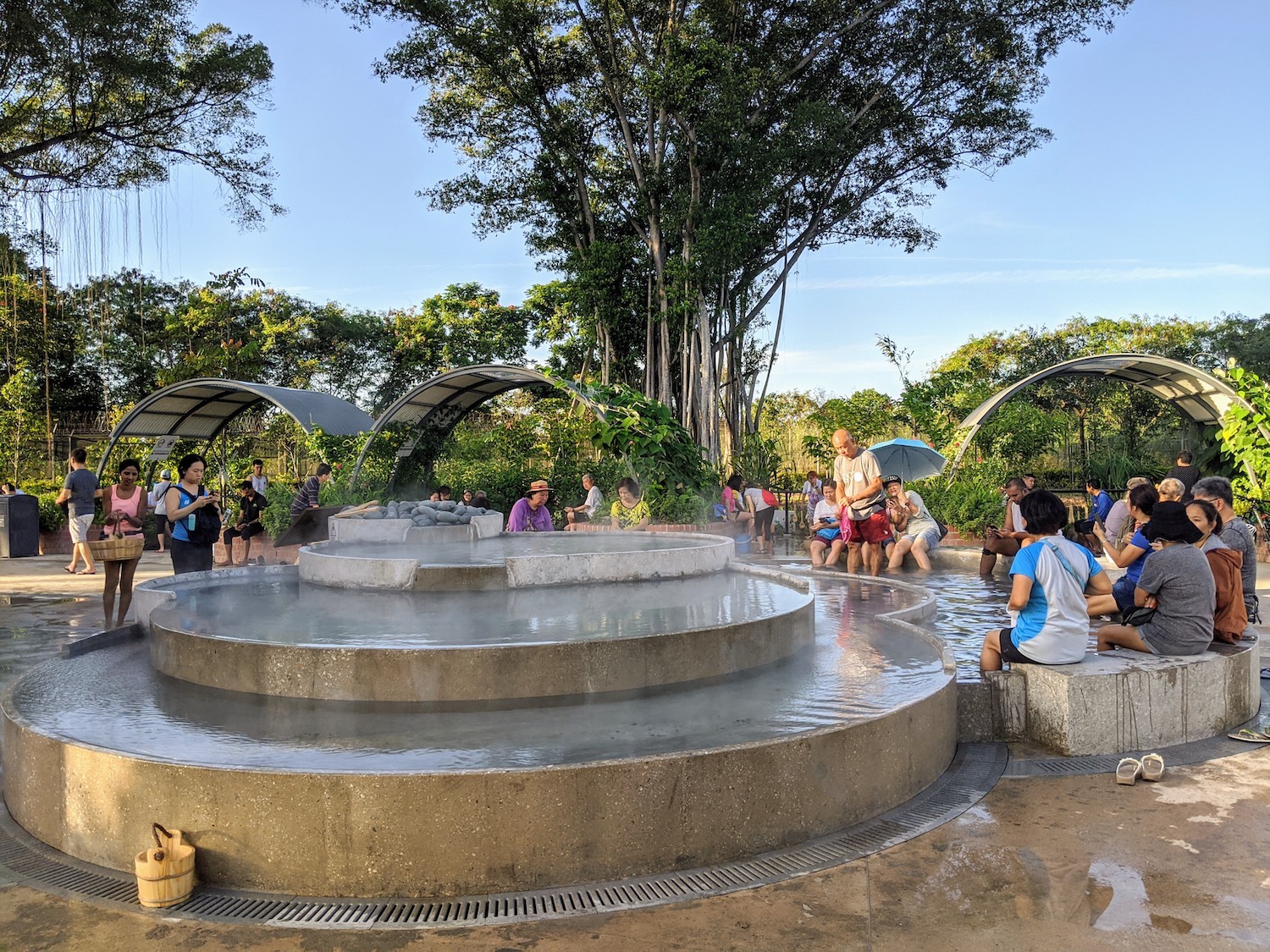 Delfina Utomo, Digital Editor
DO Soak your feet in a hot spring in Sembawang
The aunties and uncles sure know how to party and have a good time. This weekend, wake up early and make the trip to Sembawang Hot Spring Park for a nice foot soak in the only hot spring in Singapore. Sit by the shallow pool and talk to others having a comforting 40 degrees Celsius foot bath or hang out by the egg station making soft-boiled eggs. When you're done with the main attractions at the park, sit by the pebbly stream where all excess water from the hot spring flows into. Read more about the hot spring here.
Gambas Ave.
EAT Nibbles abalone macadamia nuts
Bring on the Chinese New Year snacks! But I'm pushing aside the pineapple tarts and the love letters for this other new staple: abalone flavoured macadamia nuts. There's no way to talk about nuts without an inappropriate joke in mind really so let's just get on to it. Salty, rich and creamy – you'd want to lick the abalone-flavoured powder off your fingers after. You can get a 400g pack from the Chinese New Year Bazaar at Chinatown for $25 (discounts if you buy more!).
DRINK Charlie's Smoothie Honest Spirulina
For the last two weeks of 2019, I was horribly sick. The flu was probably the worst I've gotten in years and during the period I also lost my appetite. In the appearance to also eat and drink right, I went out to buy some juice with the theory that the gunkier it looks, the better it is. So, of course, I'd choose this thick moss green drink with banana, kiwis, apples, oranges and spirulina. Did it cure my flu? I don't know, but it was freaking delicious. Can't wait to get sick again.
BUY A Classpass membership
The entire editorial team are on Classpass so I got a little FOMO and signed up. This year is all about getting my swole goals. "Fitness is my weakness" is my motto. But mainly I just want my grandfather to stop saying I look like a bao every time I visit, it hurts my feelings.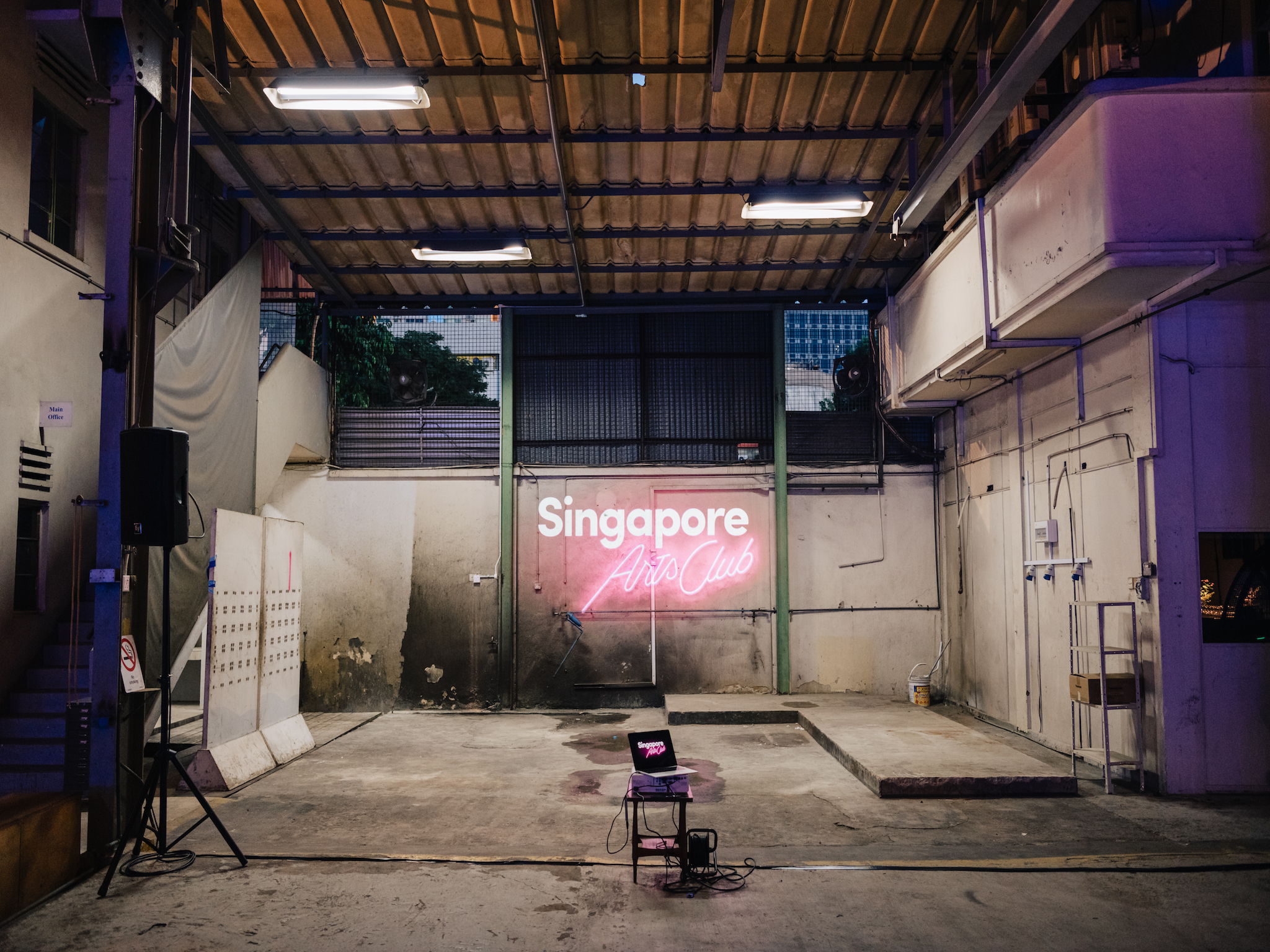 Dewi Nurjuwita, Arts & Culture Editor
DO Singapore Art Week
If you haven't heard already, Singapore Art Week kicks off this weekend. New year, new cultured you. Step off the couch and head to the Civic District for the Light To Night Festival, check out cool new art in the former ship repairs warehouse at TWENTY TWENTY, or enjoy film screenings at Oldham Theatre.
EAT Rakuya
I was seriously contemplating if I really wanted to share this with the world, but Rakuya along East Coast Road has some really good (and affordable) Japanese food. I popped by to try one of their lunch sets ($15) - Salmon Butter Yaki served with salad, chawanmushi, rice, pickles, miso soup, and fruit – which was well worth the money. But get this: Rakuya also offers eight-course omakase from $48. (Psst: It's on Entertainer too)
89 E Coast Rd, Singapore 428790
DRINK Homemade spicy ginger rum cocktail
It's hard for me to deviate from my usual gin soda, but 2020 is all about taking chances. So one day, I set out to shake up some homemade spicy ginger rum cocktail – at least I think that's what it's supposed to be. We shook a cocktail up with rum, maple syrup or honey, and pepper– topped with ice and ginger ale. And since we had some
Sichuan
pepper lying around, we added a sprinkle of it too.
BUY Magic of I 2020 journal
Last Christmas, Nicole gifted me the Magic of I journal. It's a 2020 planner, but make it witchy. And instead of public holidays, it's marked with moon phases, affirmations, and more magic. The journal is bound with vegan leather and made of gold foil – which is amazing, especially since one of my resolutions is to be more eco-conscious.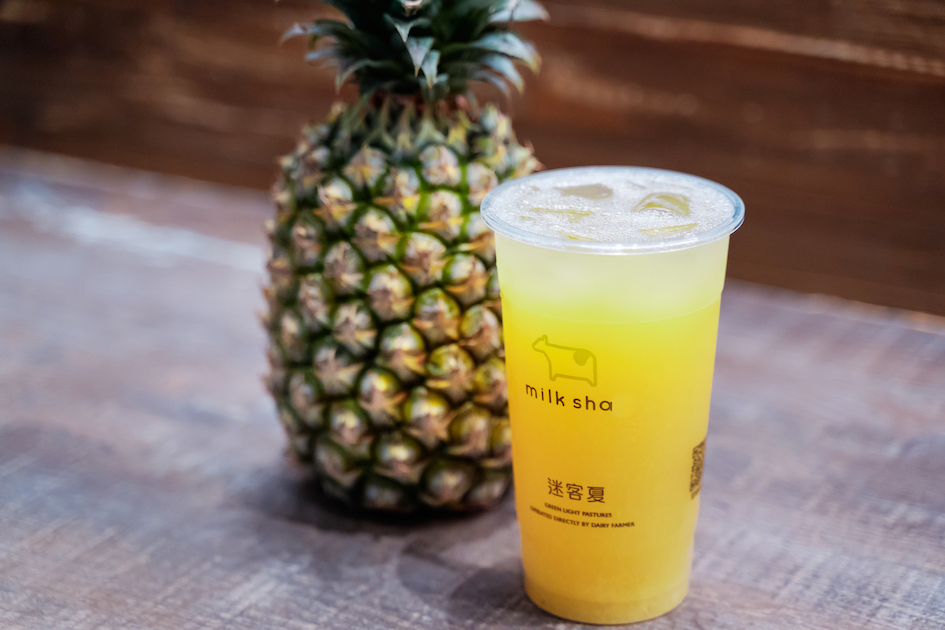 Fabian Loo, Food & Drink Writer
DO Yishun Park Hawker Center
Yishun's a misunderstood neighbourhood. Other from the fact that it's really, really far, the neighbourhood has a few hidden gems that are actually worth exploring. Try dropping by Yishun Park Hawker Center, a hawker center that's run by the Timbre Group, on an empty stomach. The place is loaded with special food options, including a wonton noodle stall that makes its noodles from scratch, the famous Ah Tan chicken wings, and peanut pancakes made with flavours of matcha and charcoal.
51 Yishun Ave 11
EAT Apollo Coffee Bar
The hip dining enclave of Serangoon Gardens just got cooler with Apollo Coffee Bar. It's a new café opened by the same team behind Atlas Coffeehouse, Columbus Coffee Co, and Lunar Coffee – so you know you'd be in good hands. Grab a reliable cuppa and settle into the back of the café, where the glass ceiling lets in plenty of natural light – perfect for snapping pics for the gram'. It helps that the food's taste as good as it looks. Go for the avocado toast (obviously a must-order), but the version here is umami-packed, with seaweed jam and topped with crispy kale ($18.50), served with a side of scrambled eggs.
65 Serangoon Grdn Way
DRINK Ong Lai Tea from Milksha
Turn up the huat this Lunar New Year season with a limited edition concoction from Milksha: the Ong Lai Tea ($5). Made from a base of roasted oolong tea that's blended with two types of frozen pineapples specially imported from Taiwan, it's sweet, tart, and aromatic all at once. Step aside earl grey milk tea, 'tis the season for all things auspicious.
BUY Mamonde Calendula Sheet Mask
Let 2020 be a year of clear vision … and clear skin. And helping me in my quest is this sheet mask from Mamonde. It's soft, thin, silky, and fits the contours of your face snuggly, while the floral scent, and essence, of calendula is oh-so-soothing.