Time Out team picks: what we're loving this week
Where we're dining, what we're doing and things we're spending on – the Time Out team lets you in on some things
We eat the food, guzzle the drinks, go out on weeknights and try things for the sake of work. But on some occasions, some things leave a bigger impression on us and we're actually sold. After some consideration, we decided to share it with the readers. What do we really, really like this week? Read on.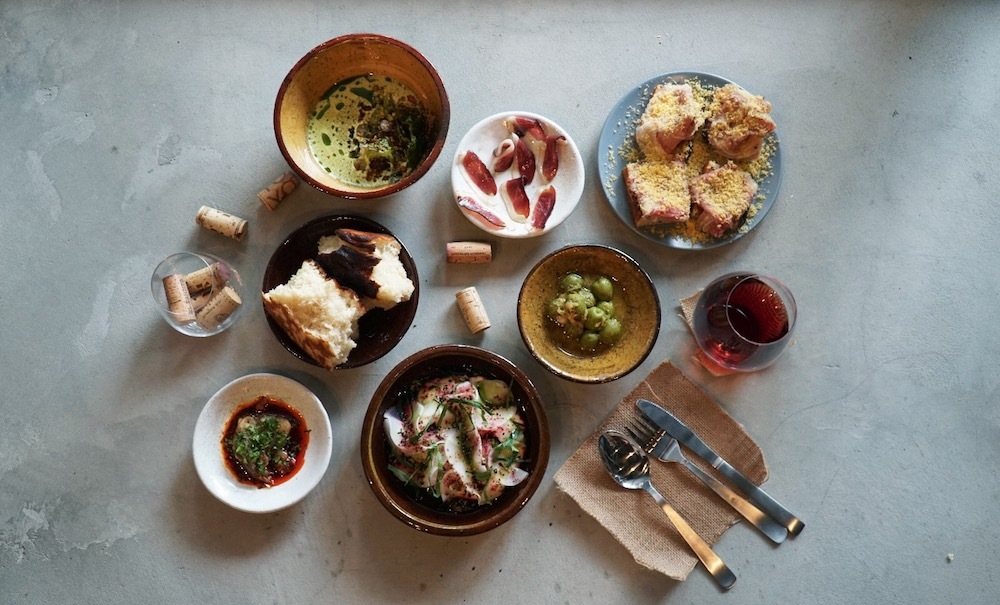 Nicole-Marie Ng, Editor
DO: Pottery class
For the past year, I've been attending a private ceramics class at a friend's home studio. This week, I made my first doughnut teapot, an elegant shape that I've always admired, even if it's not the most functional of pots. I plan on using it for sake instead of tea and can't wait to glaze this baby once it's out of the kiln. If you want to learn this calming (and occasionally frustrating) art, check out our guide to ceramic classes in Singapore.
EAT: Junior
As someone who spends more time tumbling from bar to bar than having fancy meals at restaurants, it's always a joy when drinking holes also have an excellent food menu. Junior has always been one of my favourite bars, and its latest iteration, Petite Chalet, follows an alpine ski lodge theme complete with soft bready pretzels with a tangy onion mustard dip and tartiflette – layers of potato, cheese, onions and lardons. I also adore its rum-spiked hot chocolate that's contracted with a cold coconut cream foam.
DRINK: RVLT
I might or might not have spent two nights this week at RVLT, although, in my defence, it's a five-minute way away from my gym and two of the most iconic orange winemakers, Mateja Gravner and Sasa Radikon were in town on Wednesday. I ordered a Radikon Jakot 2012 in a one-litre bottle, which contains the brilliant golden-apricot liquid that tastes of dried stone fruits with some oxidative funk and plenty of bright acidity. I've been told that the 2011 vintage is livelier and more intense, so I might have to go back for that soon.
BUY: Tatcha Violet-C Brightening Serum
Ever since I discovered the joys of vitamin C and its ability to brighten the complexion and lighten up acne scars, I've been a devoted worshiper and loyal user. What I like most about Tatcha's Violet-C Brightening Serum is how lightweight the formula is (I use two pumps before applying my moisturiser) and how quickly my skin seems to absorb it. I also like how it's formulated with alpha-hydroxy acid to gently exfoliate my sensitive skin. I'm almost at the end of my bottle and will definitely be hitting Sephora soon to repurchase.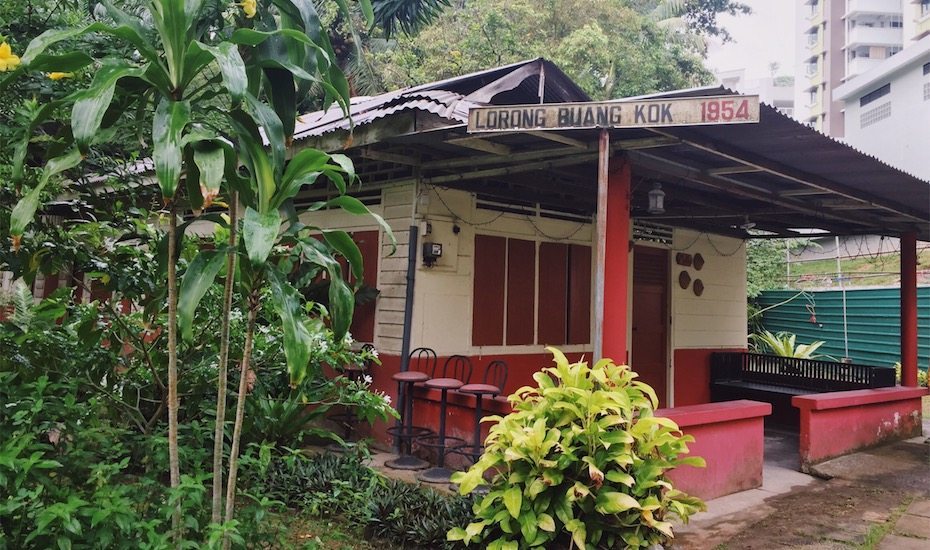 Delfina Utomo, Digital Editor
DO: Kampong Lorong Buangkok
Surrounded by new HDB blocks in Buangkok, Kampong Lorong Buangkok is the last kampong cluster in mainland Singapore. Take a stroll through the narrow lanes for a glimpse of the houses – some zinc and some wood painted with pastel colours. Life is noticeably slower and definitely calmer in this kampong ­– and at times it really doesn't feel like you're in Singapore. Do respect the residents' privacy if you're visiting. No one wants a group of strangers photographing your house while you're trying to have a meal in peace. Looking for an adventure? Check out our guide to the parts of Singapore you've yet to discover.
EAT: Souperich
I'll fight anyone who is a soup hater. Not only is it one of the best food types ever, but a good soup is also a complex dish – it's not just boiled flavoured water. The people who queue up at Souperich at Stanley Street know this. Serving traditional Chinese soup like lotus root and peanut soup, winter melon soup, herbal chicken soup and also delicious pumpkin rice which sells out by 1pm, this popular soup joint is a favourite with the CBD crowd – and me. I had soup for lunch three times this week already.
9 Stanley St.
DRINK: Yogi Tea Vanilla Spice Perfect Energy
I've had focus problems since I was a kid so I welcome all remedies and fixes. My new drug this week is Yogi Tea's Vanilla Spice Perfect Energy which I acquired from fancy departmental store Mustafa Centre. I take a cup every morning before I leave home. It's light and delicious (even better when you add some honey and a dash of milk) and doesn't make me feel so dead inside in the mornings. Each teabag also comes with a positive quote which warms my cold, cold heart.
BUY: MAC Matte lipstick in Marrakesh
Some people are just late bloomers ­– like me with my red lipstick phase. As I would with buying a tech gadget, I also did my research but I gave up. There are just too many recommendations online. I got dragged to the MAC store by my best friend and there was a 'buy two and get 20 per cent off' deal. MAC's Russian Red and Ruby Woo were two red lipsticks that came up a lot in my research so I was curious to try it out. But while swatching, I really liked the burnt orangey-red tone of Marrakesh and have been using it since. I also got Ruby Woo because #treatyoself.
Dewi Nurjuwita, Art & Culture Editor
DO: Sound bath meditation at Jayan Yoga
In lieu of world mental health day, I decided to slow down and take some time for myself after chasing deadlines all week. I hit pause on life for an hour and went for a sound bath meditation at Jyan Yoga. For the uninitiated, gong healing is said to be an amazing therapy for all-stress-related issues, depression, fatigue, loneliness, anger, fear, and hostility.
I must have dozed off halfway through the meditation, as I can only recall the sounds of the ocean drum being whipped right in my face; and familiar whiffs of what turned out to be "third eye chakra" mist. Our instructor ended off the session by telling us that the sounds of the gong will stay with us for the next two to three days – whatever that's supposed to mean. I do feel calmer, though. The studio is also gorgeous, scattered with fluffy cushions (which we use as pillows), dream life journals, and Rebecca Campbell's Work Your Light oracle cards.
Even if you don't subscribe to the whole "new age bullshit", I think everyone should try it at least once. If all else fails, at least it'd make a pretty funny anecdote at your next party. Brb, charging my crystals under the moonlight. For more zen, try these other yoga studios around town.
64A Prinsep St
EAT: Long Phung Vietnamese Restaurant
If there's one cuisine I can have for the rest of my life, it'd be Vietnamese cuisine. This quaint joint tucked into the Joo Chiat stretch (also unofficially known as "Little Vietnam") is as authentic as it gets. The vibe here is down-to-earth and unpretentious, and the (pretty affordable) food keeps me coming back for more.
In my opinion, the best dishes are the fresh goi cuon ($7) dipped into the tuong xao sauce, made from a combination of sweet and salty hoisin sauce, chilli and topped with peanuts. You also need to try the bun thit nuong cha gio ($8.50), which is basically rice noodle topped with grilled pork and dressed in fish sauce. And of course, the Vietnamese coffee. Here's where to go if you're looking pho more Vietnamese options.
159 Joo Chiat Rd
DRINK: Southbridge
Yeah, yeah – Skinny's may be everyone's favourite dive bar in Singapore. But sometimes you're just feeling a wee bit fancier. If you didn't know already, there's another bar located in the same building. Head up the elevator (the entrance is located along Circular Road), and you'll find yourself at Southbridge. The open-air rooftop bar overlooks the whole Singapore River landscape, with Marina Bay Sands in the distance.
Besides the super chilled out vibe, most people come for the delicious oysters and extensive menu, which has everything from crafted cocktails to boutique champagnes and even artisanal sakes. My go-to drinks here are the gin and tonics (with either Whitley Neil or The Botanist), all generously served as a gentlemen's pour.
5/F, 80 Boat Quay
BUY: Classpass
I have an on-again, off-again relationship with Classpass. I always joke about it being akin to a toxic relationship. After cancelling my subscription late last month because I planned to sign up for a gym membership, I found myself drunk-dialling the "resume subscription" button again in the dead of the night. As you'd imagine, Classpass was probably thrilled to hear from me.
After weighing the pros and cons (and compared prices) of a gym membership vs booking my workouts through Classpass, I figured that you really do save a significant amount of money for each workout. I'd be paying $17 for a $30 drop-in class when I book it through the app, for example. The best part? You don't have to commit for a year, or even a month – and there's a wide pool of gyms to choose from. You can whoop people during a boxing class at Juggernaut Fight Club one day and spin your ass off at Ground Zero the next. Not to forget a zen class at Yoga Movement (the Robertson one is my fave) or Anahata Yoga to wind down after a long week. it makes going to the gym a bit less of a chore.
Fabian Loo, Food and Drink Writer
DO: BoomCAMP
If like me, you aren't a fan of boxing, Boom's HIIT sister, BoomCAMP, is one to consider. The class is held at the Core Collective enclave at Anson Road, with a 45-minute circuit training that balances cardio with strength elements. Half of the class will be spent on the assault bike and rowing machine, while the other half will comprise of various weighted movements on the floor. You alternate between machines and weight, and each round is kept short so there's never a dull moment in class. And when it's all over, reward yourself with a cool shower perfumed with Ashley & Co bathroom amenities.
#22-01, 79 Anson Rd
EAT: Trattoria Pizzeria LOGIC
Here's a sweet deal for the weekend: $9.90 pizza. It comes as part of its opening special – Trattoria Pizzeria LOGIC is a popular Japanese chain of Italian restaurants. It's a confusing premise, but the menu strives to be as authentic as possible, from wood-fired ovens to pasta imported from Italy. During October, it's signature Pizza Margherita D.O.C goes for less than $10. And if you're in the mood for more dough, check out these other options too.
#01-03, 20 Craig Rd.
DRINK: Guinness Black at Birdie Nam Nam Gastrobar
But isn't Guinness already black? My guess is that the 'black' is short for 'blackcurrant'. At Birdie Nam Nam, a small neighbourhood bar in Kembangan, it serves an off-the-menu creation where Guinness is mixed with Ribena cordial. The usual bittersweet aftertaste of the stout is now replaced with sweet, fruity notes – and it's easy to drink pints of it. In fact, its existence is so low-key that some of the newer floor staff don't even know about it. But now you do.
54 Jln Kembangan
BUY: This Works Deep Sleep Pillow Spray
This sleep-inducing spray really works, as its name suggests. For nights when my mind's working overtime, a few spritzes and some deep breaths of this stuff will lull me straight into a state of relaxation. It might also be the fact that I'm a sucker for lavender scents, and this bottle comes packed with a calming combination of lavender, chamomile, and vetivert. You just need to make sure that your alarm clock is close by (or loud enough) to wake you up from a deep, deep slumber. $34 from Sephora.
Check out these things too