Your guide to Ramadan in Singapore
Everything you need to know about the holy month of Ramadan in Singapore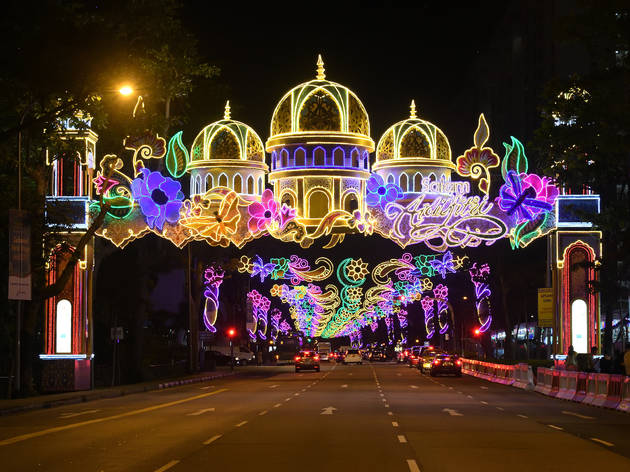 From April 12 to May 12, Muslims in Singapore observe the month of Ramadan. It is the most sacred month of the Islamic calendar and is about more than just abstaining from food and drink from dawn till dusk. During the holy month, Muslims take the opportunity to self-reflect, repent and purify the soul by practising charitable deeds and acts of compassion, while also refraining from negative thoughts and bad habits.
What happens during fasting?
All healthy and able-bodied Muslims are required to fast during Ramadan, with the exception of children, the elderly, the ill, pregnant women, and women who are nursing or menstruating. They will wake up before sunrise to eat and drink. This pre-dawn meal – called sahur – will be the only thing they consume till sunset. During the day, life goes on as usual whether it is work or school. Remember to be understanding of your colleagues or friends who seem lethargic during the day.
Breaking fast
The moment most Muslims look forward to is sunset when everyone comes together to break fast or iftar with a hearty meal (or even feast). It is usually a communal affair and a chance but given the current situation, most Muslims will have to dine at home.
Since many families rely on Halal delivery services, do that note that your orders might take a longer time to come during peak periods from 6pm to 7pm. A large number of delivery riders are Muslim too and need to break their fast after sunset. So do show a little compassion and understanding if your deliveries take a longer time to arrive.
After iftar comes the nightly congregational prayers called terawih. While this too is a communal affair, mosques in Singapore still need to adhere to the current safety management measures. In view of the limited spaces available at mosques, online booking needs to be done in order to secure a prayer slot at the mosque.
What's next after Ramadan?
To mark the end of the fasting month, Muslims celebrate a day of victory with the festival of Eid al-Fitr, also known as Hari Raya Aidilfitri or Hari Raya Puasa in Singapore. Families hold gatherings and everyone comes together to seek forgiveness from their elderly and each other – but it seems that it will be a rather muted – and organised – affair with limitations on the number of visitors.
Keep the spirit of Ramadan alive
If you live in Singapore, you most likely know someone who observes Ramadan. Things might be a little different since Covid-19 affected the community last year but some traditions have adapted in many ways to ensure that communities still feel connected to each other.
The yearly Ramadan bazaar at Geylang Serai is something most people look forward to. These festive markets are held to usher in the holy month, with numerous stalls selling food, clothes, and decorations in preparation of Eid al Fitr. Last year saw the first time the big event was cancelled due to the pandemic but in its place, an online bazaar was set up. This year, Wisma Geylang Serai will also be organising Bazaar Kita, one-stop portal for all things Ramadan and Raya.
Read more and get inspired by more Ramadan-related content.