The ultimate guide to Chinese New Year in Singapore
Everything you need to know about what to see, eat and do this Chinese New Year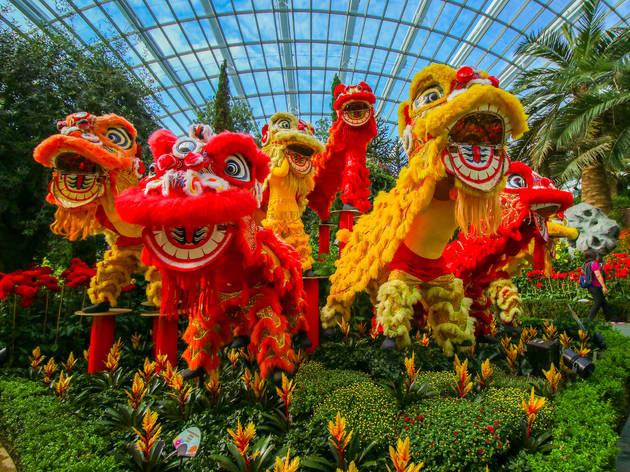 Every year, Singapore throws a massive bash to celebrate Chinese New Year. As the start of the new traditional Chinese calendar year is one of the most major events in Singapore, it's no surprise that the city paints the town red to usher in the Year of the Ox this 2021. The festive period runs from the last day of the final month in the Chinese calendar and ends on the 15th day of the first month. This year, it falls on February 12.
Don't blink an eye as the city amps up the annual celebration with all your favourite festive tunes, family reunion dinners, colourful parades, and plenty of lion dances, with some programmes available to enjoy from home. Read on to find out the best Chinese New Year activities happening around town, which performances to catch and the top restaurants to book for your family get-togethers.
However, it's advised by the government that each household is allowed to receive up to only eight visitors a day, and that individuals should also limit themselves to visiting at most two other households a day, as far as possible, during Phase 3. And when tossing yusheng and during lohei, masks should still be worn and shouting auspicious phrases should be avoided.
RECOMMENDED:The ultimate guide to Chinatown and the best Chinese restaurants in Singapore