Secret places in Tokyo to check out
Everyone knows Tsukiji and Shibuya, so check out these lesser-known attractions of the Japanese capital the next time you visit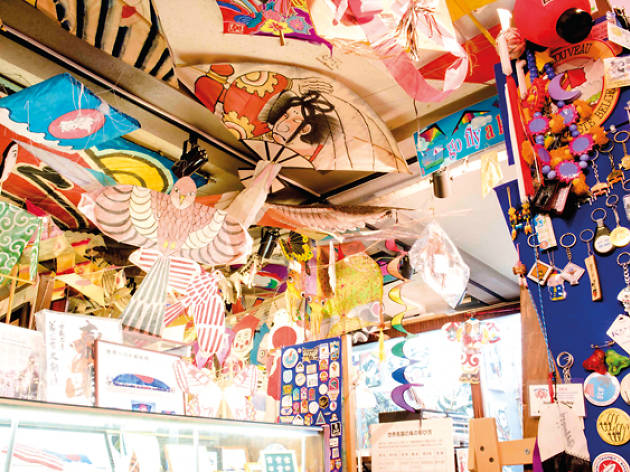 Kite Museum
One man's ode to the hobby
This uplifting museum (pictured above) is a cornucopia of kites, including Indonesian dried leaves, giant woodblock-print samurai and a huge styrofoam iron. The former owner of the first-floor restaurant (one of Tokyo's earliest forays into Western-style dining) spent a lifetime collecting the 300-plus kites now layering the walls, packing display cases and crowding the ceiling.
Taimeiken 5F, 1-12-10 Nihonbashi, Chuo-ku.
Ao Corner
Homeliest Friday night hangout
This secret izakaya looks just like your average old Japanese house from the outside. But step in through the unmarked door and the scene changes – you've entered a welcoming, brightly lit space where the casual and friendly staff shuffle about while patrons enjoy beers and better-than-average Japanese pub staples like tamagoyaki.
3-14-23 Kamimeguro, Meguro-ku.
The Open Book
The Open Book
Zesty boozing in literary surrounds
This new bar in Shinjuku's Golden Gai brings together two of the owner's loves: libations and literature. A small library within the space houses a collection of books that you can freely browse as you sip on one of the bartender's signature sour mixes.
Golden Gai 5-Ban Gai, 1-1-6 Kabukicho, Shinjuku-ku.
Ikejiri-Ohashi
Every caffeine addict's fave 'hood
Ikejiri-Ohashi, a residential area located a station away from Shibuya, is blessed with some seriously trendy coffee shops. Here's where you'll find Good People Good Coffee, which was chosen as Time Out Tokyo's Best Coffee Shop of 2015, as well as Danish-owned café PNB Coffee, which opened last year, and Jam Stand Coffee. All are excellent.
26-2-18 Minami 2 Nishi Chuo-ku.

Gotokuji
Gotokuji
Go face to face with the cat army
Setagaya's 'cat temple' is thought to be the origin of maneki neko, Japan's famous 'beckoning cat'. Gotokuji may seem ordinary at first glance – until you see the army of cat figurines sitting in the corner next to the temple. See how many hidden feline motifs you can spot across the site.
2-24-7 Gotokuji, Setagaya-ku.
Mount Takao
Amazing views of the city
This 600-metre peak is only 50 minutes away from Shinjuku by train, offering stunning views of Tokyo and – if the weather's cooperative – Mount Fuji. In spring, the mountain is lined with hydrangeas, leaving one wondering when Totoro is going to pop up. Don't forget to stop at the Yakuo-in temple. Takaosan has been a centre of mountain worship for more than 1,000 years and many visitors stop to pray to the deity Tengu for good fortune.

Les Grands Arbres
Les Grands Arbres
The city's funkiest treehouse café
Hidden behind a handsome old tree – complete with treehouse – the Fleur Universelle flower shop makes quite an impression before you've even stepped inside. The first two floors are dedicated to hawking flora – but head upstairs and you'll find Les Grands Arbres, a wood-decked café serving focaccia sandwiches, deli salads and some rather good muffins. The best seats in the house are to be found on the rooftop terrace – and you can bring your dog, too.
3F Fleur Universelle, 5-15-11 Minami-Azabu, Minato-ku.
Deva
Buzz your way up to a night view
Press the intercom at the entrance of one of the posh buildings overlooking Ebisu Park and you'll gain entrance to an elevator that'll take you up to this stylish hideout bar with plum views of Shibuya.
7F Shin Marunouchi Building, 1-5-1 Marunouchi, Chiyoda-ku.
Where to stay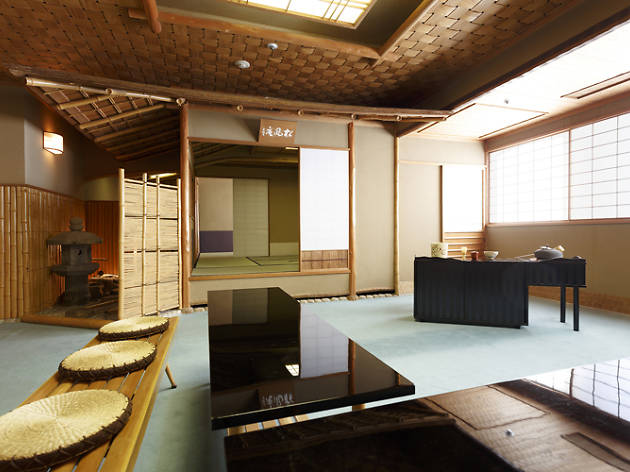 Expect themed rooms like a Hello Kitty one and traditional, tatami-clad suites, including tea ceremony sessions at Keio Plaza Hotel Tokyo.