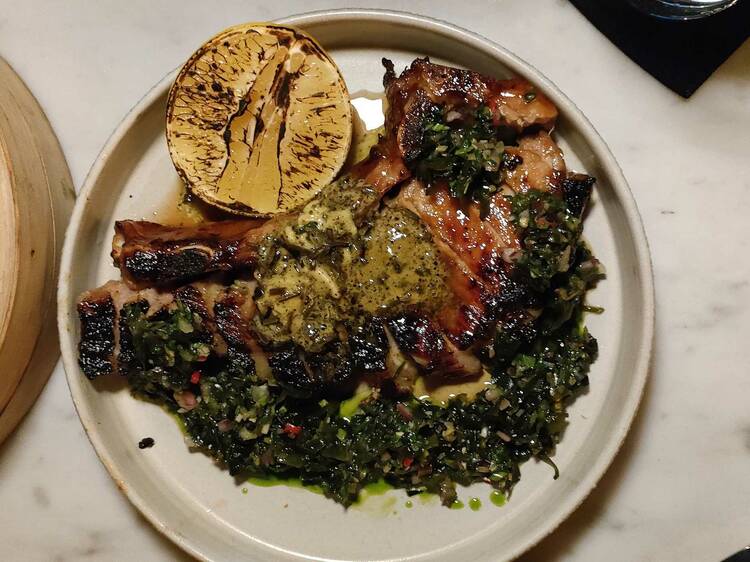 Photograph: Dawson Tan
Will Meyrick's back with modern Asian plates? Say less.
The reopening of this sexy modern Asian restaurant by Scottish celebrity chef Will Meyrick has got everyone swarming to their doors in Batu Bolong. Decked out with sleek bamboo ornaments, the dimly lit space is effortlessly stylish. And the food only takes it up a notch. Think inventive Asian plates such as Nduja-spiced dry-aged tuna tartare on squid ink sago crackers, smoked ponzo eggplant, and nori anchovy grilled pork chops. For those looking to lubricate their evening, liquid libations come in the form of fine wines or quirky but tasty cocktail infusions such as chilli margaritas and beeswax negronis. What was also unforgettable was the impeccable service by the knowledgeable English-speaking crew that run the floor. Whether an intimate date or a night out with your pals, this is definitely the spot to hit for a proper night out.