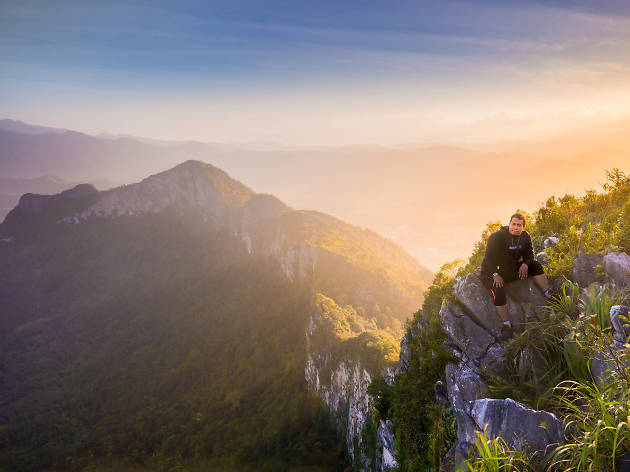 The best hiking trails in Johor Bahru
Get a fresh change of scenery head across the causeway for more hiking trails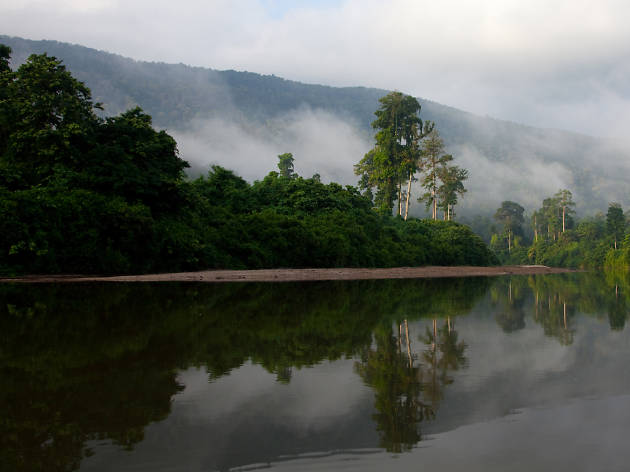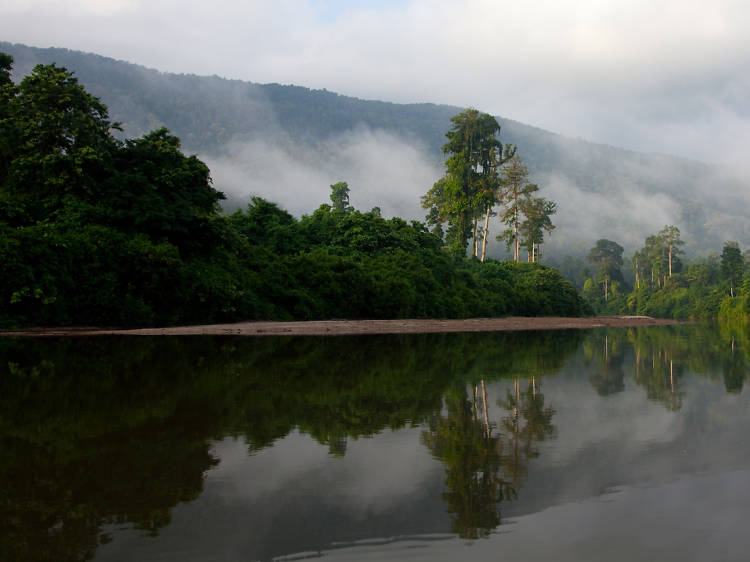 Photograph: Flickr / C.K. Ng
Endau-Rompin National Park
Distance from Singapore: 3.5 hours
Covering the southern part of Pahang and the northeast of Johor, Endau-Rompin National Park is the second-largest national park in Peninsular Malaysia after Taman Negara. It also contains one of the world's oldest rainforests (more than 130 million years old) home to wild animals such as the rare Sumatran Rhinoceros, black leopards, tapirs, elephants, gibbons, bison, and tigers. It's safe to say that it is one of the most stunning hikes in Johor Bahru. Hey, you might even meet the orang asli (native people) settlement.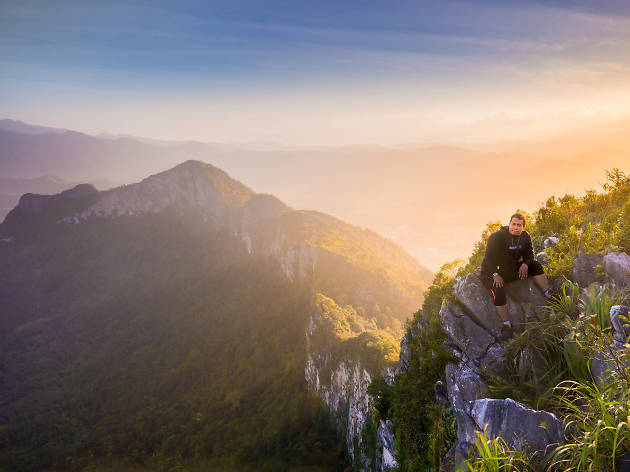 Photo: Muhd Fuad on Flickr
Distance from Singapore: 1 hour 20 mins
Part of Gunung Pulai Recreational Forest, Gunung Pulai is one of the best (and most accessible) hiking trails in Malaysia. The mountain is 654 metres high and covers about 80 square kilometres of forest reserve. It's a relatively easy hike, the hike up and down is five kilometres each way and takes four hours in total.
The hike up to the summit of Gunung Pulai will take you to a rewarding view of its surrounds. You'll also get to observe the forest's flora and fauna along the way. Lastly, don't forget to stop by the waterfall for a dip.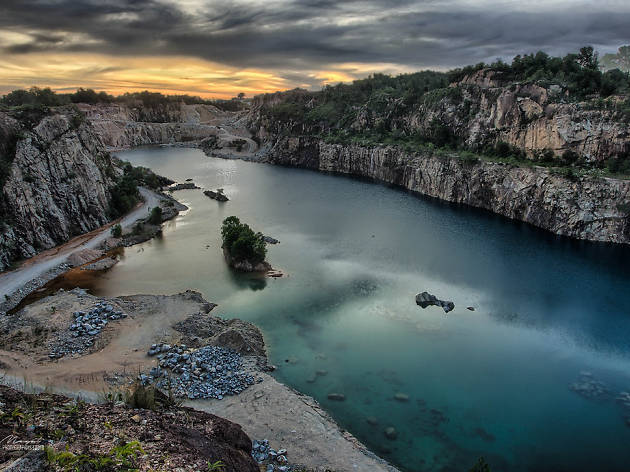 Photo: Megat Mohd Zaim Zamani on Flickr
Tasik Biru, Kangkar Pulai
Distance from Singapore: 1 hour 10 mins
While you're in the area, make a detour to this hidden gem. Tasik Biru, Kangkar Pulai, literally translates to "blue lake". The lake was a former iron mine, which resulted in its clear turquoise hue.
While the hike is good for beginners, you need to be fit enough to hike through a variety of terrain – including palm oil plantation, valleys, rainforest, and local reservoirs to get to its multiple viewing points. The hike takes about three to four hours.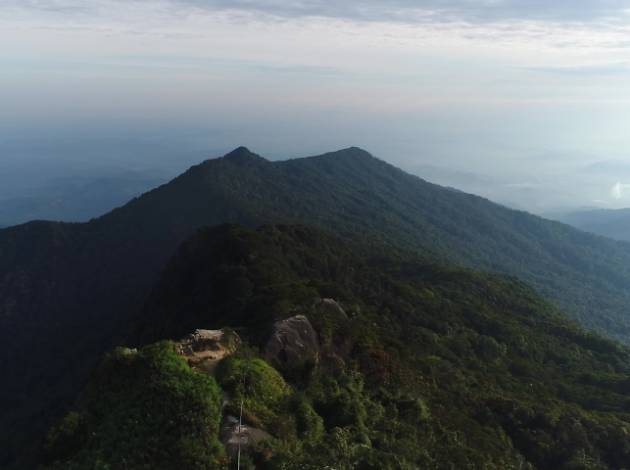 Photo: Shutterstock
Distance from Singapore: 2.5 to 3 hours
Also known as Gunung Ledang, this particular mountain is famed in ancient Malay folklore. According to ancient myth, the mountain was also the site of rich gold deposits, and lured traders from as far as Greece and China.
The highest mountain in southern Peninsular Malaysia, Mount Ophir boasts a challenging day trek. The main trail from Johor is the Lagenda Trail, consisting of seven challenging checkpoints. It starts with a long flight of concrete steps, followed by mountainous terrain to the summit. As Mount Ophir is a very popular climb destination, the National Park issues a limited number of climb permits each day, so be sure to make a reservation in advance.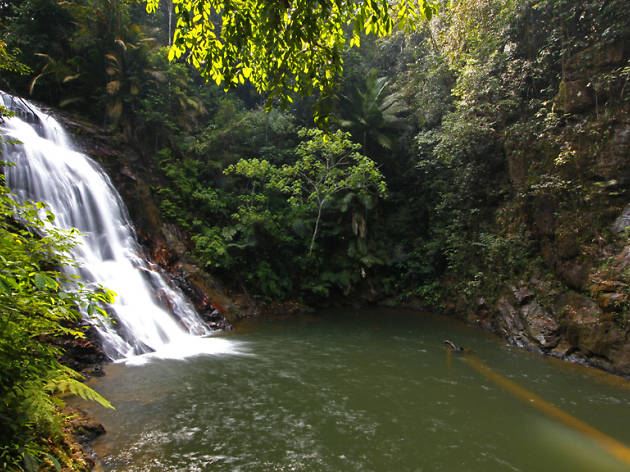 Photographer: Bryan Doty on Flickr
Distance from Singapore: 1 hour 14 mins
You've probably heard of the famous Kota Tinggi Waterfalls. Gunung Muntahak, located slightly more than an hour's drive from Singapore, is known to be the water source for the falls – and a popular hiking spot, too.
The 634-metre high hill remains largely unexplored, with much of its primary rainforest untouched, so you won't run into hordes of hikers. The trail is divided into seven sections, starting with gentle slopes followed by a steeper hike up to the summit.
Things to do in Johor Bahru