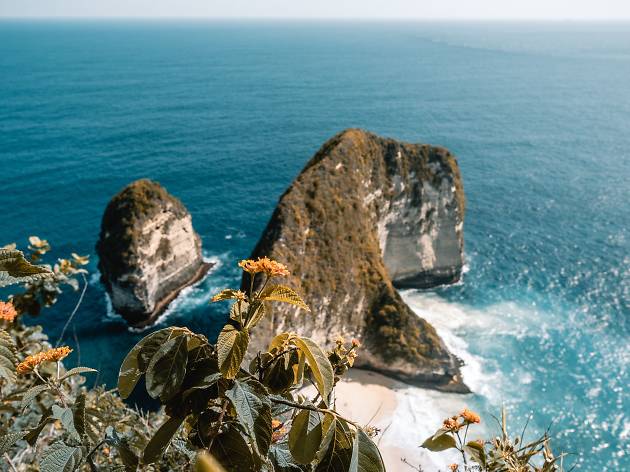 Weekend travel guide: 48 hours in Nusa Penida
If you've got a weekend to explore Nusa Penida, here's everything you need to see, eat and do on the island paradise
Nusa Penida is a small paradise off the east coast of Bali and a destination that's been appearing on many travellers' itineraries. The island is renowned for its untouched wilderness, secret beaches, crystal clear waters, and breathtaking views.
Most people make a day trip from mainland Bali, but the island is so vast and spread out that it's impossible to see everything in a day. We'd recommend staying a full weekend to dive deeper into the island's culture and take in the sights that it has to offer.
The best part is that it's possible to go for a weekend. So head out to Bali for a short trip and take a boat to this destination off-the-beaten-path island. Here's an all-encompassing guide on what to eat, see, and do on Nusa Penida.
RECOMMENDED: The ultimate guide to Koh Yao Yai & the ultimate one-day guide to Luang Prabang, Laos
How to get there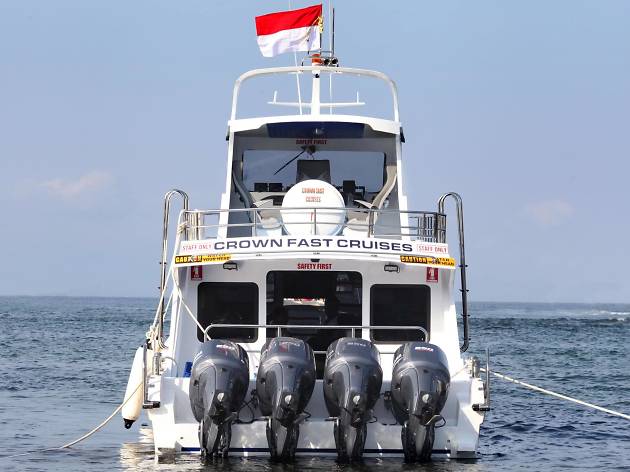 Crown Fast Cruises
Fly to Ngurah Rai International Airport, which is less than three hours from Singapore. Whether you choose to splurge and travel on a major airline such as Singapore Airlines or KLM, or take advantage of low-cost carriers such as Scoot or AirAsia, it's up to you.
Once you get to the airport in Bali, you can either hire a private driver or get a taxi to Sanur Habour. Hop onto a speedboat from Sanur Beach from one of the main operators such as Maruti Express, Crown Fast Cruises, and Mola-Mola Express.
Local beliefs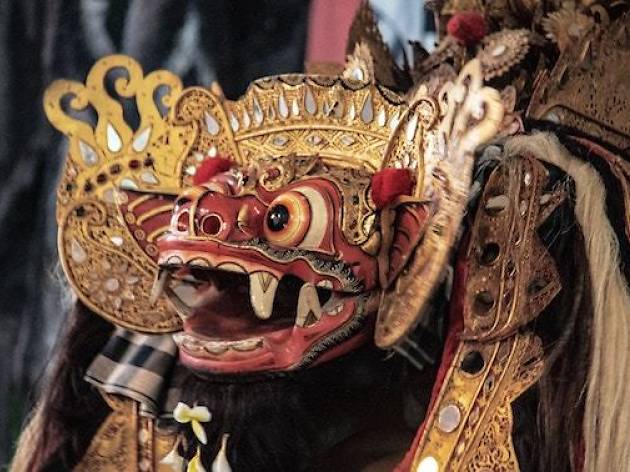 Nick Fewings on Unsplash
Nusa Penida may be paradise. But long before it became a tourist attraction, Nusa Penida was believed by locals to be inhabited by dark spirits who were banished to the island by the priests of Bali. It is therefore known as Black Magic Island. Legend has it that the island was once inhabited by demons and warlocks.
However, the island remains an important spiritual destination. In fact, there's a solemn rite that every Balinese Hindu should make a pilgrimage to the Pura Dalem Ped at least once in their life.
What to see and do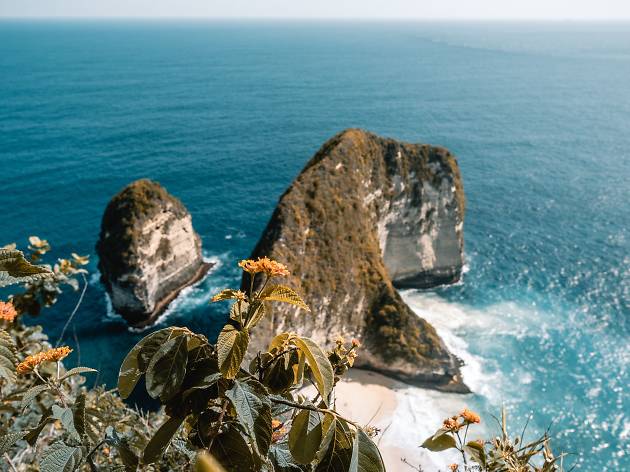 Christian Becker on Unsplash
If we have to pick an iconic landmark to represent Nusa Penida, the dinosaur-shaped Kelingking Beach on the west coast of the island is definitely it. The 200-metre high drop overlooks the unique formation and turquoise blue waters. It's recommended to visit from 7am to 9am, before the daytrippers arrive at 9am.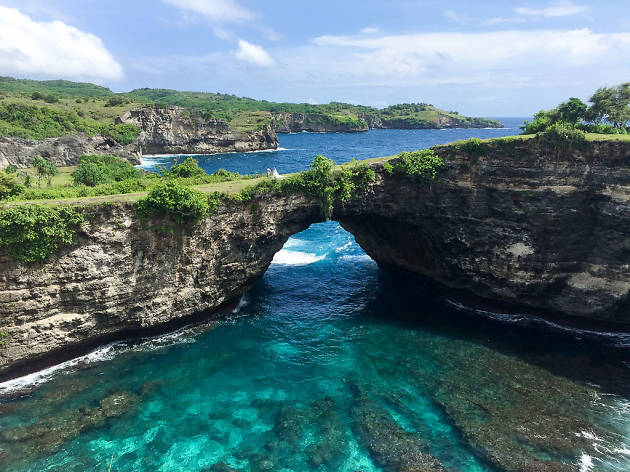 nonstop.living on Flickr
Angel's Billabong & Broken Beach
From Kelingking Beach, head to Angel's Billabong, a spectacular rock formation known for its natural infinity pool. The path to Angel's Billabong is treacherous, but the view is worth it. The landmark is also connected to Broken Beach, marked by a hilly rock arch with waves crashing in from the Indian Ocean. If you're lucky, you can even catch a view of manta rays from the cliffside.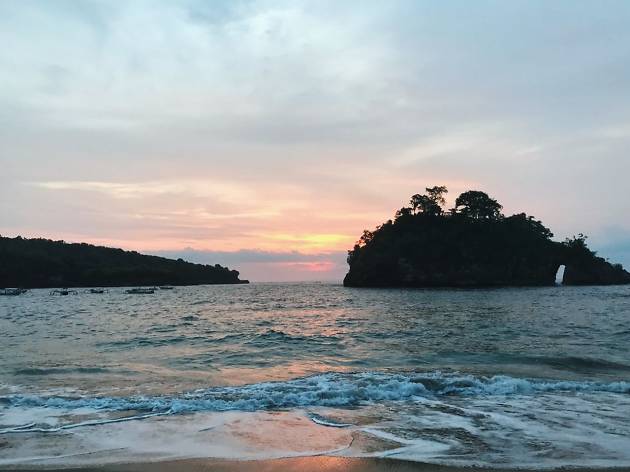 Dewi Nurjuwita
Crystal Bay is a beautiful sheltered cove with clear turquoise waters, known to be one of the best snorkelling sites of Nusa Penida. You can see manta rays and even the famous sunfish (or Mola Mola) in the water.
However, as it's the island's most popular beach, it does get crowded. Here's an insider tip: take the staircase to the far left of the beach, which will take you on a hike to a hidden bay. It's a rough trek down, so be prepared with a good pair of hiking shoes.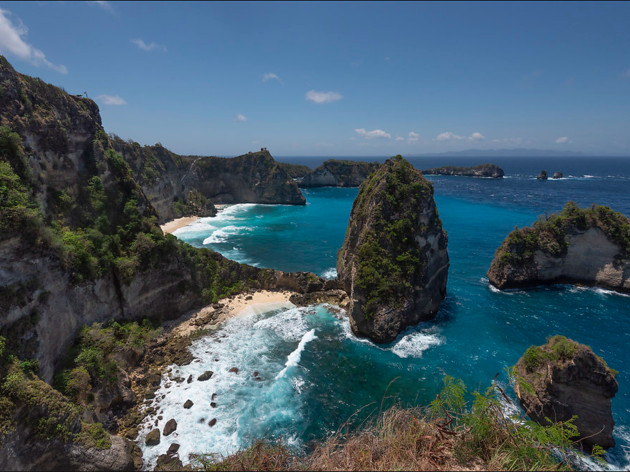 Martin Sercombe / Flickr
Thousand Island Viewpoint
While the west coast of Nusa Penida helped put the island on the tourist map, you can explore that in a day. After which, head east and you'll find undiscovered gems dotted around the island.One of the most spectacular views on the island can be found at the Thousand Island Viewpoint, which overlooks Nusa Penida's famous towering limestone karsts. If you prefer to be on the beach instead of just looking at it, take the stairway down to a pristine white-sand beach, which is great for swimming.

The Instagram-famous Rumah Pohon (treehouse) can also be found here, and provides an excellent vantage point for the sunset. It costs $54 a night, but is usually booked months in advance, so make sure you plan your stay.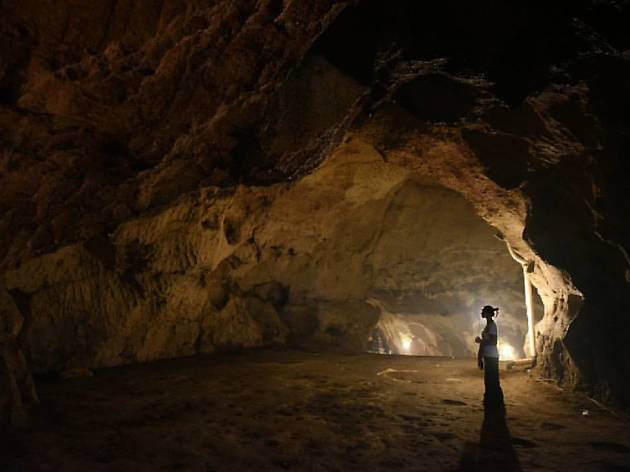 Anggaramurka on Flickr
Goa Giri Putri Cave Temple
One of the largest caves in Nusa Penida, Goa Giri Putri is an important spiritual spot. In fact, it is one of Bali's major cultural attractions. The sacred cave is located in the village of Suana on the north-eastern part of the island. The unassuming entrance is a narrow opening in a rock face, where you'll have to squeeze and get through. But step inside, and you'll discover a spacious temple courtyard. As this is a sacred site, you'll have to wear a sarong and sash to enter.
Where to eat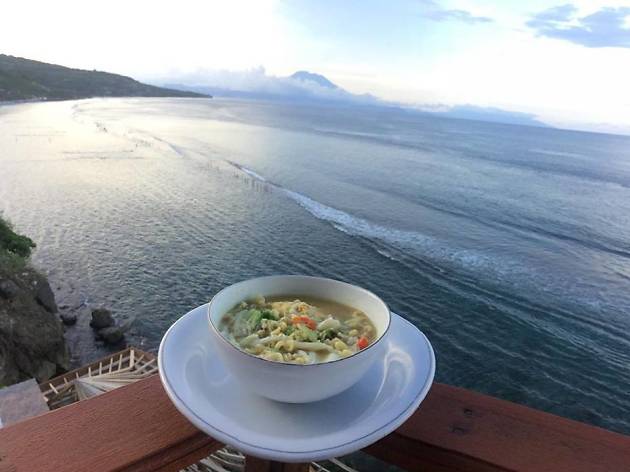 Ogix Warung / Facebook
This family-run restaurant is perched on a hilltop overlooking the sea, boasting magnificent views. The extensive menu boasts everything from international cuisine to local fare. However, seafood is the restaurant's specialty. Our recommendation would be the mujair nyat nyat ($2.90), fish cooked in Balinese spices and served with white rice and sambal.
Banjar Angkal, Desa Suana, 80771, Indonesia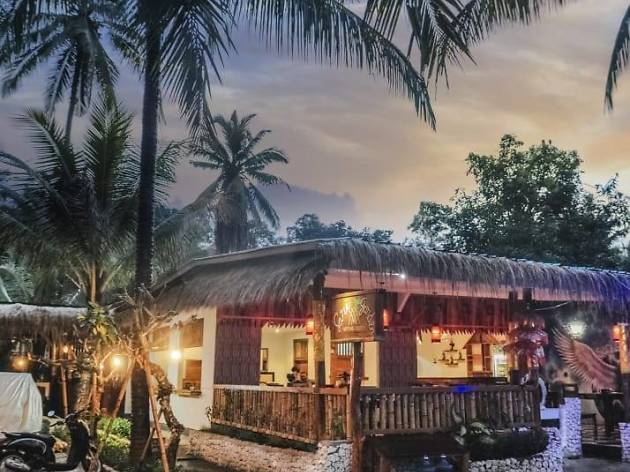 Sari Garden Resto / Facebook
Part of a namesake accommodation, Sari Garden Resto in the village of Ped is one of the best places on the island for fusion cuisine. Highlights on the menu include the tuna salad and a hearty crisply chicken burger, served alongside coffee or a fruit juice. Prices at the restaurant start from $1.45.
Jl. Ped - Buyuk,

Nusa Penida, Klungkung

,
Ped 80771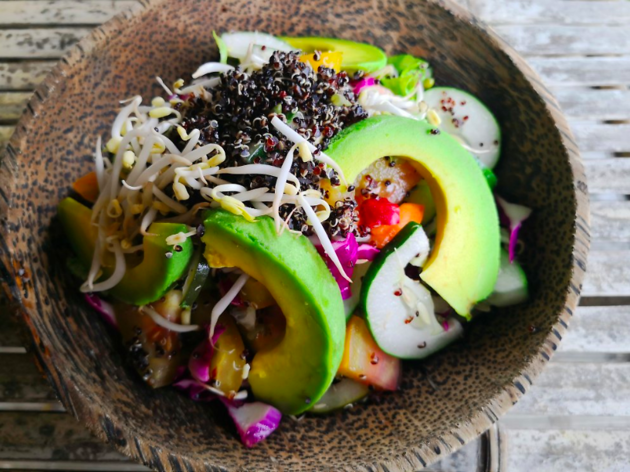 Tripadvisor
If you have specific dietary requirements, check out this treehouse cafe/restaurant off the island's main thoroughfare, flanked by lush greenery. Vegan Soul Kitchen serves both local and western-style vegan dishes, and is the only all-vegan restaurant on the island. After your meal, treat yourself to a fruity smoothie or chocolate chia pudding, which is popular amongst patrons.
Echo Alam Nusa Lodge, Sakti

,

80771,

Indonesia
Where to go for a drink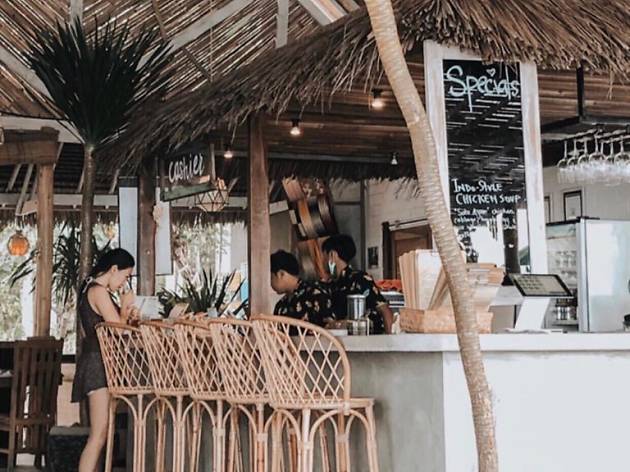 Penida Colada
This charming seaside-shack cafe serves tropical cocktails, smoothies, coffee, sandwiches, and other healthy cuisines in a laid back setting. Ran by an Indo-Aussie couple, the bar offers creative twists to classic favourites like mojitos and daiquiris for 70,000 rupiah ($6.80). In the evening, chill out with your choice of poison while watching local musicians perform at the bar.
Jl. Raya Ped, Ped 80771, Indonesia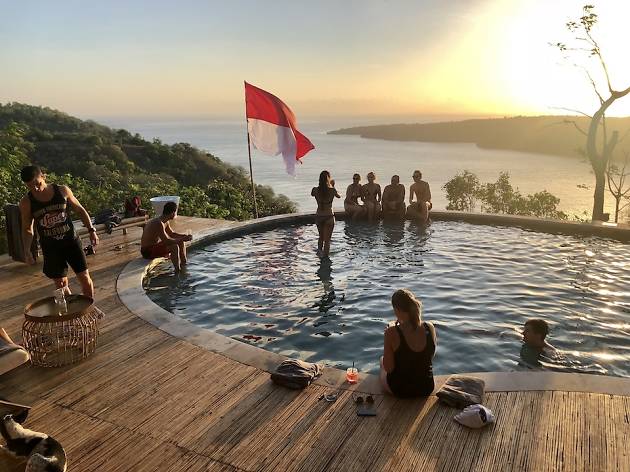 Amok Sunset
There's no better spot on Nusa Penida for a sundowner than Amok Sunset, a bar that operates in a traditional Bale Bale (Balinese bamboo architecture). The bar and restaurant offers signature cocktails and local dishes such as Tuna Asam Manis ($10.75) and Pepes Ikan ($12.63). The restaurant also boasts a pool, so you can sip on your cocktail and watch the sunset – all while taking a dip.
Gamat Bay, Sakti, Nusa Penida, Kabupaten Klungkung, Bali 80771
More short trips?