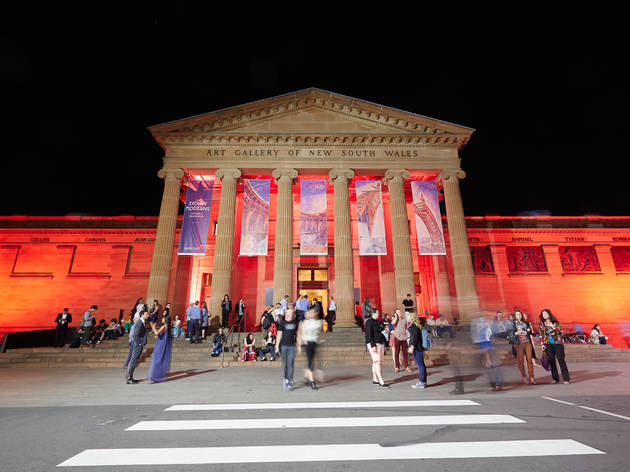 Head to AGNSW after work on Wednesdays for free films, live music, art lectures and celebrity talks
Every Wednesday evening, the Art Gallery of NSW welcomes you into its hallowed halls and throws the ultimate in absolutely free mid-week social and cultural events.
Until 10pm, Art After Hours offers a regular program of live music, lectures and celebrity talks, drawing workshops, film screenings, gallery tours and other events – and, of course, nocturnal access to its latest exhibitions.
Through March, Art After Hours is focusing on Australian art legend John Olsen, in conjunction with their exhibition John Olsen: The You Beaut Country. In addition to guided tours of the show, there will be a series of talks taking you inside his world and work.
See what else is on offer after hours via Sydney's new Wednesday-night Culture Up Late initiative.