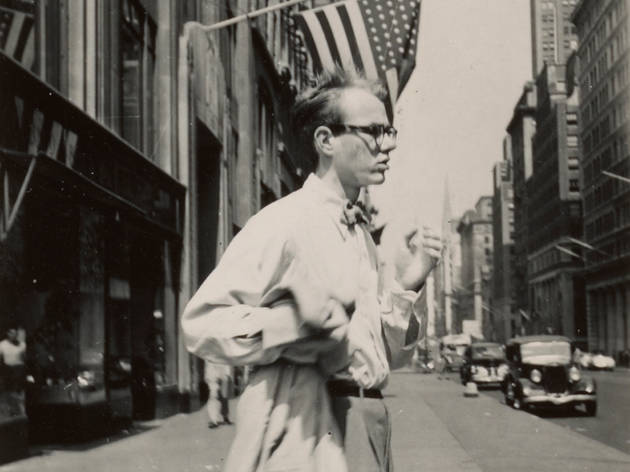 Art Gallery of New South Wales 2017 season
Warhol, Mapplethorpe, O'Keeffe and more are coming to Sydney
By now you know that the Art Gallery of New South Wales are stripping off for summer and welcoming a host of nudes. And they're staying sexy in 2017, with highlights from their just-announced program including a Mapplethorpe exhibition, a pre-Pop Warhol survey with a strong queer thread (opening in conjunction with Sydney Gay and Lesbian Mardi Gras), an exhibition dedicated to Brett Whiteley's nudes, a focus on female painters that includes American artist Georgia O'Keeffe, and a solo show by Surrealist photomedia artist Pat Brassington, called The Body Electric. Between Mapplethorpe, O'Keeffe and Brassington, expect to never look at flowers the same way again.
Robert Mapplethorpe: The Perfect Medium (opening October 2017) will offer a 'new view' of an iconoclast and champion of New York's queer subculture in the 1970s and 1980s. Curated by Isobel Parker Philip (AGNSW's assistant curator for photography), the show will feature portraits, still lifes and figure studies on loan from the Los Angeles County Museum of Art (LACMA) and the J. Paul Getty Museum, who jointly acquired a massive trove of artwork and archival material from the Robert Mapplethorpe Foundation in 2011 – making them the go-to source for his work. In other words: expect this show to be authoritative.
Mapplethorpe will be rubbing shoulders with his New York contemporary Andy Warhol, also featured in the AGNSW's 2017 program. Adman: Warhol Before Pop (opening February 2017) will also seek to give another view of an icon, focusing on the '50s commercial illustrator whose early 'fine art' works betrayed influences including Picasso, Matisse and Jean Cocteau, and mined his own sexuality for content.
Curator Nicholas Chambers worked at the Andy Warhol Museum (Pittsburgh) before coming to the Art Gallery of New South Wales, and over 200 objects from their archive will be included in the show – which Chambers says will be the most significant survey of pre-Pop Warhol to date.
Australian highlights in 2017 (besides Brassington) include a career retrospective of John Olsen (opening March 2017), a survey of the little-known (these days) art movement and style born on Milingimbi (an island off the coast of Arnhem Land) in the 1950s, and solo exhibitions for acclaimed Brewarrina-born documentary photographer Mervyn Bishop and Sydney artist Mikala Dwyer.