Art Gallery of NSW - Biennale of Sydney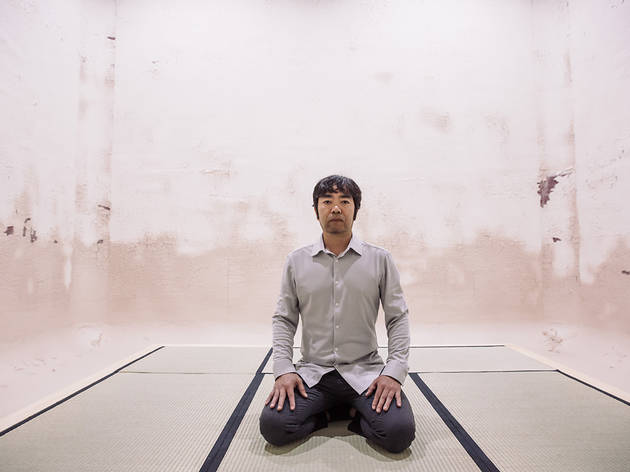 1/12
Photograph: Daniel Boud
Artist Taro Shinoda in 'Abstraction of Confusion'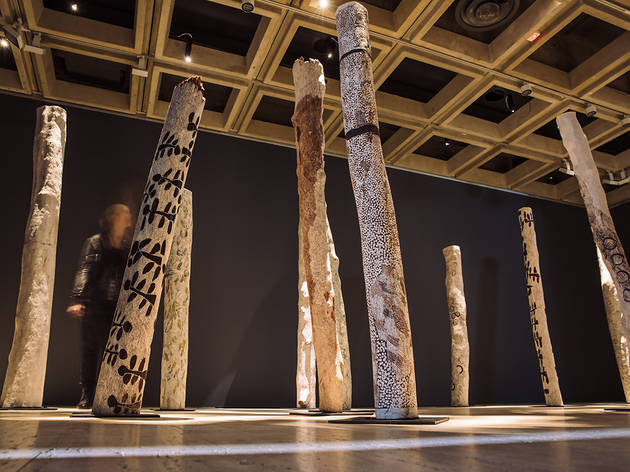 2/12
Photograph: Daniel Boud
Installation by Nyapanyapa Yunupingu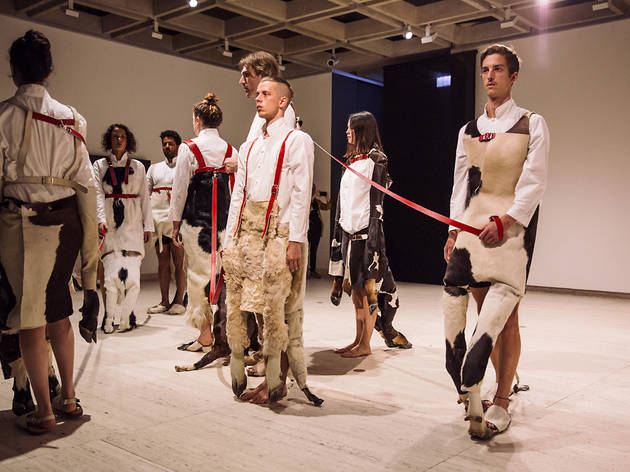 3/12
Photograph: Daniel Boud
Mella Jaarsma – 'Dogwalk' (performace)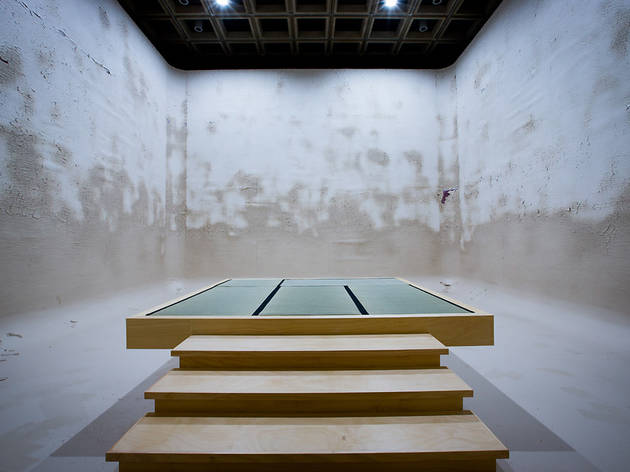 4/12
Photograph: Ben Symons
Taro Shinoda – 'Abstraction of Confusion'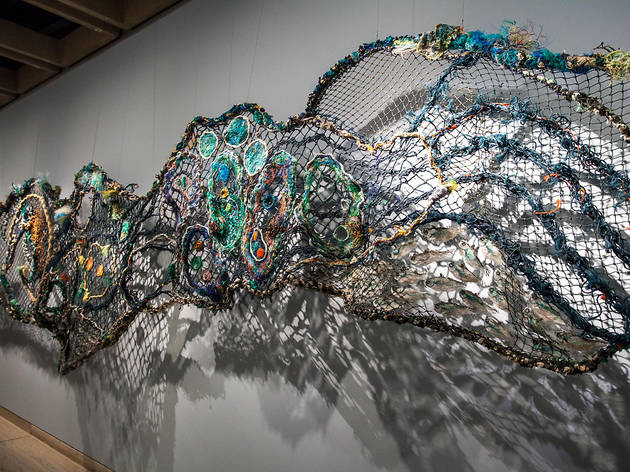 5/12
Photograph: Ben Symons
Erub Arts – 'Solwata'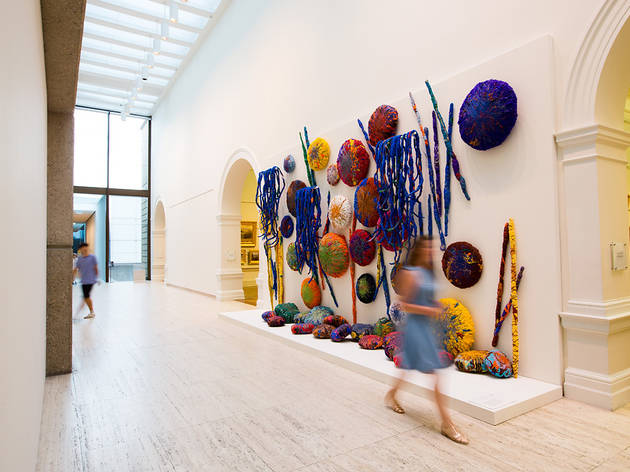 6/12
Photograph: Ben Symons
Sheila Hicks – 'The Embassy of Chromatic Delegates'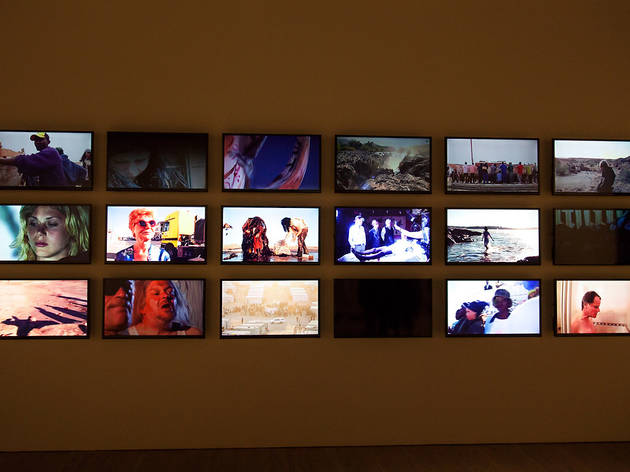 7/12
Photograph: Leïla Joy
Christoph Schlingensief – 'The African Twintowers'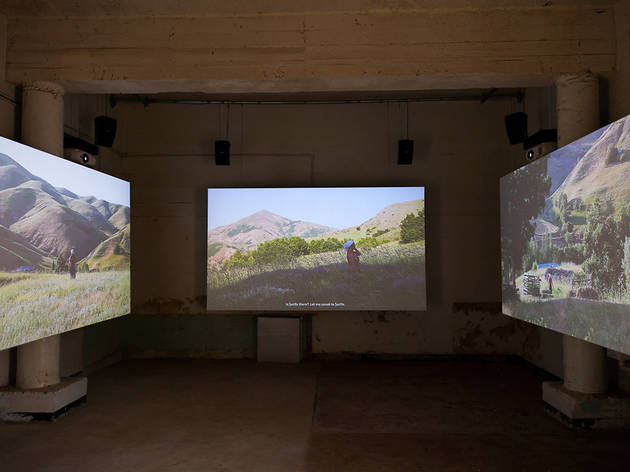 8/12
Photograph: Leïla Joy
Nilbar Gureş – 'Open Phone Booth'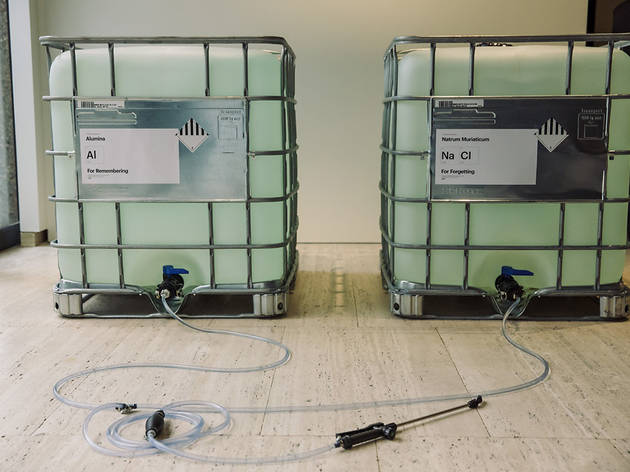 9/12
Photograph: Daniel Boud
Dane Mitchell – 'Remedies for Remembering (Al) and Forgetting (Na Cl)'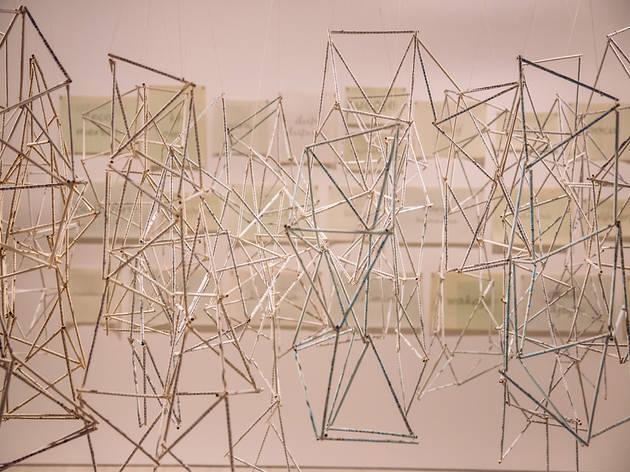 10/12
Photograph: Daniel Boud
Johanna Calle – 'Sermones'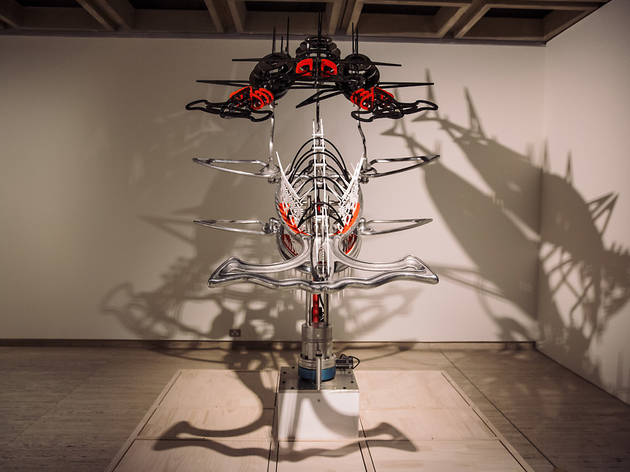 11/12
Photograph: Daniel Boud
Ken Thaiday Snr and Jason Christopher – 'Beizam Triple Hammer Head Shark'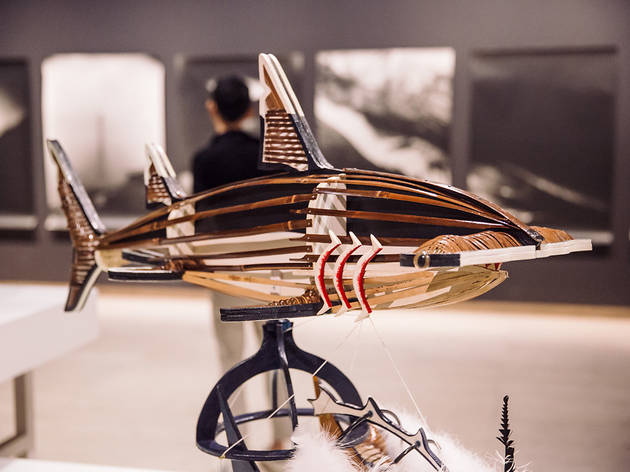 12/12
Photograph: Daniel Boud
Time Out says
Welcome to the Embassy of Spirits
This Biennale of Sydney outpost showcases artists who are interested in different contemporary belief structures, how these are created, and the ways in which these are personalised and global.
DON'T MISS
Taro Shinoda 'Abstraction of Confusion' (2016)
This walk-in installation, made from white clay and red ochre, is the centrepiece of the Embassy of Spirits. Inspired by a research trip Japanese artist Taro Shinoda made to Yirrkala (in Arnhem Land) in June 2015, the space is conceived as a room for meditation, where visitors can contemplate different belief systems and connect with 'Ki', the energy that exists in all living things.
Nyapanyapa Yunupingu
This multi-disciplinary artist hails from Yirrkala in Northeast Arnhem Land, but if you're expecting traditional Yolngu art, think again. Yunupingu paints her own way through personal history and Dreaming, using her own visual language. For the Embassy if Spirits, she has created a forest-like installation of larrakitj poles that visitors are encouraged to walk through in contemplation of an incident in which the artist survived a near-death encounter with a water buffalo.
Mella Jaarsma 'Dogwalk' (performance)
Weekly Wednesday from 5.30pm
This Dutch artist has been working in Indonesia since 1984, and her work with 'performative sculpture' (sculptural costumes designed to be worn and performed in) is bound up with belief systems in that country. For her installation 'Dogwalk', Jaarsma has created 12 'dog' costumes from the skins of cows, sheep and goats that were slain as part of Islamic rituals. Dogs, in contrast, are considered unclean within Islamic law. Don't miss the costumes in action in this series of 'activations'.
Read our Biennale of Sydney guide to find out what and who is where.
Details