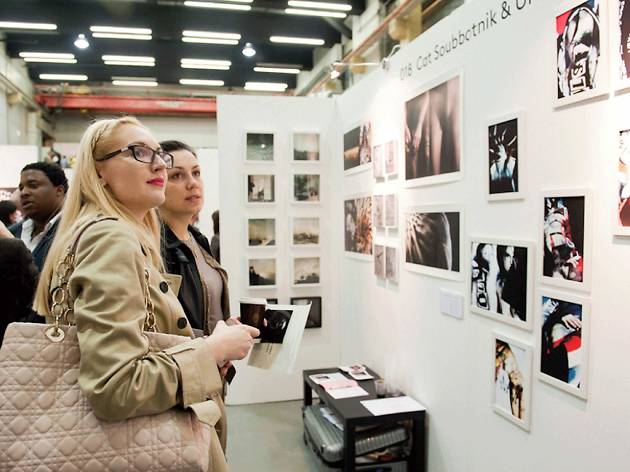 Artists: apply now for The Other Art Fair
Applications are now open for the fair that allows you to get your work in front of gallerists, curators and buyers
The Other Art Fair returns to Sydney this October. The four-day fair provides a unique platform for talented artists to showcase work to gallerists, curators, critics and collectors.
The event is a platform for artists to launch themselves into the contemporary art world, gain feedback, and connect with fellow artists and collaborators.
Interested artists will have to apply by Thursday June 30 to be considered by a high profile selection committee led by none other than UK art superstar Tracey Emin CBE.
"I sold all my paintings and collected over 50 names of potential buyers," says artist Britt Dunbar, who participated in 2015's fair. "It was so great networking with an enthusiastic art market in a friendly and collaborative space."
You can apply now, or for enquiries contact Fair Manager Zoe Edema on zoe@theotherartfair.com.
The Other Art Fair will be releasing dates, venue, full selection committee and a whole lot more over the coming weeks. Time Out is the Official Lifestyle Media Partner and looks forward to reporting on the event.
Web: theotherartfair.com.au
Twitter: @TOAF_Sydney
Facebook: TheOtherArtFairSydney
Instagram: theotherartfairsydney