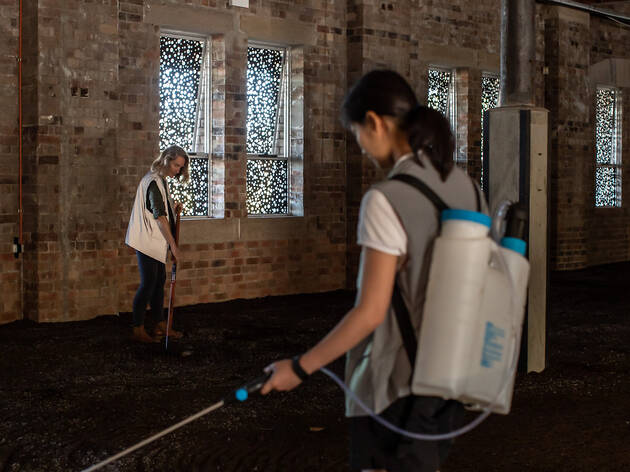 1/9
Asad Raza, 'Absorption', 2019. Photograph: Pedro Greig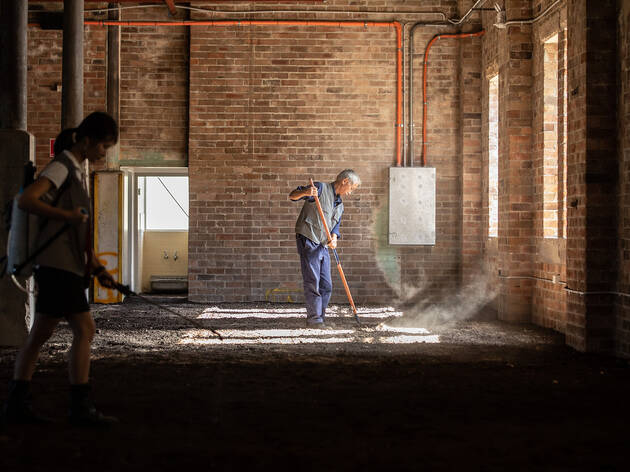 2/9
Asad Raza, 'Absorption', 2019. Photograph: Pedro Greig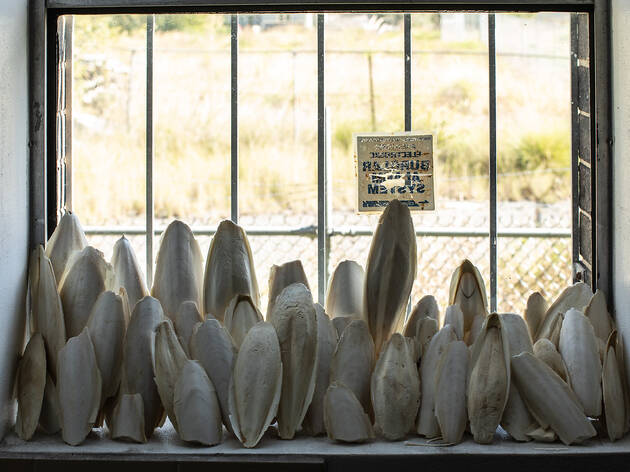 3/9
Asad Raza, 'Absorption', 2019. Photograph: Pedro Greig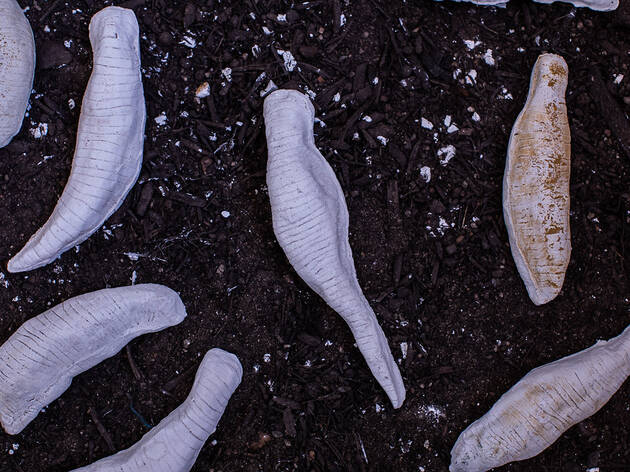 4/9
Asad Raza, 'Absorption', 2019. Photograph: Pedro Greig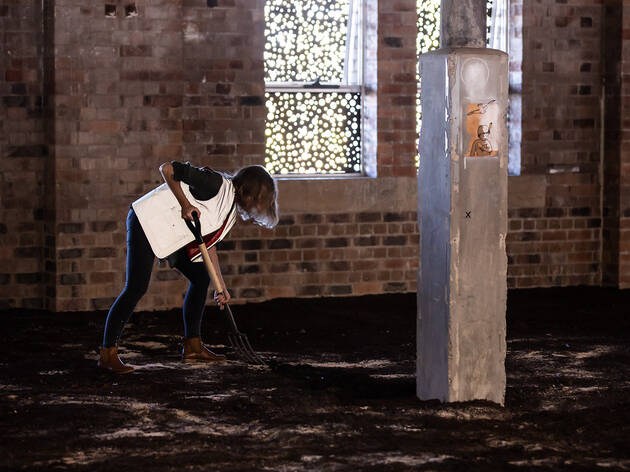 5/9
Asad Raza, 'Absorption', 2019. Photograph: Pedro Greig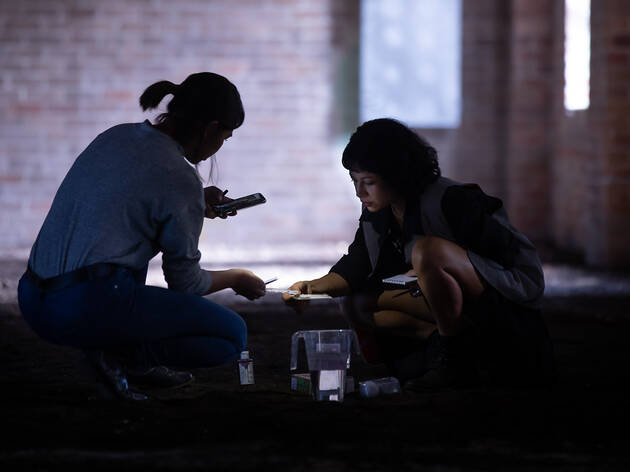 6/9
Asad Raza, 'Absorption', 2019. Photograph: Pedro Greig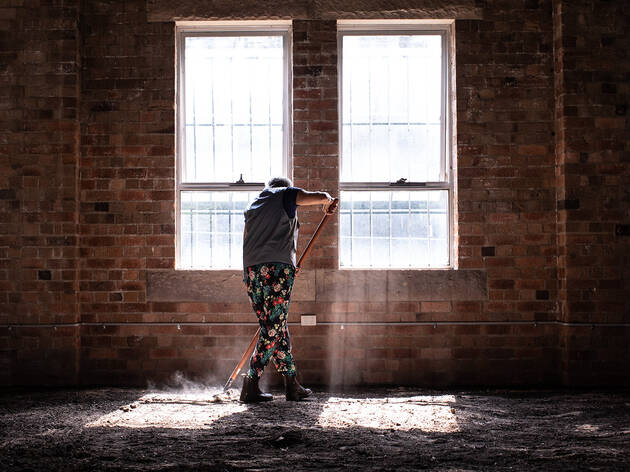 7/9
Asad Raza, 'Absorption', 2019. Photograph: Pedro Greig
8/9
Asad Raza, 'Absorption', 2019. Photograph: Pedro Greig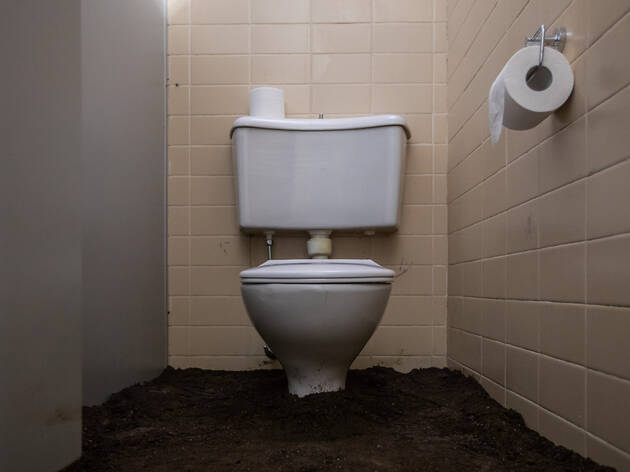 9/9
Asad Raza, 'Absorption', 2019. Photograph: Pedro Greig
Time Out says
The latest Kaldor Public Art Project is more than a little bit dirty
Over the last 50 years, Kaldor Public Art Projects have transformed different parts of Sydney in bold and surprising ways. In 1969, Christo and Jeanne-Claude's 'Wrapped Coast' used 95,000 square metres of fabric to wrap two kilometres of coastline in Little Bay.
The latest project, by New York-based artist Asad Raza, takes place safely indoors at the Clothing Store, a building that's part of Carriageworks. But Raza is bringing the outdoors in, with 300 tonnes of soil and other organic material covering the entire ground floor of the building. The soil and raw materials have been sourced from across the state and are being slowly mixed together and cared for by a group of "cultivators" who are working on the soil over the course of the exhibition. The material that has travelled the least distance is some spent barley that's actually waste from a Marrickville brewery.
Our best advice? Chat to one of the cultivators, who'll give you a little bit of a sense as to how they're bringing this "neosoil" together and their scientific (and artistic) processes. Otherwise, you might just think it's a mound of dirt (which is only sort-of the case).
There's also a public program of performances and talks, and you're welcome to take home your own piece of the artwork at any point – and even add it to your garden.
Can't quite get your head around the project? Check out our guide.
Details
Users say