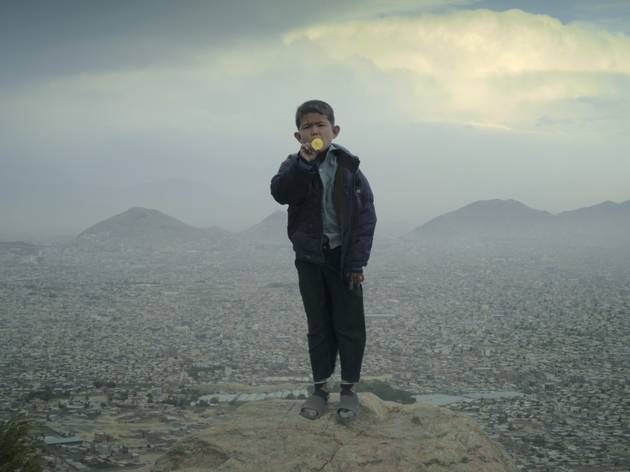 Time Out says
Children at play bring home the reality of wartorn Afghanistan in Aziz Hazara's searing video installation
When shattered lives are reduced to numbers on paper, it's hard to grasp the scale of human misery in war zones and the resultant need to flee with family. It's all too easy to demonise those whom you cannot see.
But put a face to these people, to the shattered places they leave behind, listen to their stories and it's much harder to turn a blind eye. Particularly if those faces belong to adorable kids just trying to make the most of what little they have.
That's what's so powerful about Bow Echo, the new video installation from interdisciplinary artist Aziz Hazara. Exploring the relationship between young people and the sites of trauma that have become their playground, it's searing stuff presented at the MCA.
Based between Kabul, in his home country of Afghanistan, and the much more peaceful Ghent, Belgium, Hazara has an eye for what grasps you. Having recently completed residencies at the Embassy of Foreign Artists in Geneva (2018) and at the KHOJ International Artists' Association in New Delhi (2017) he's a thrilling artist to keep an eye on.
Details
Dates And Times
Users say