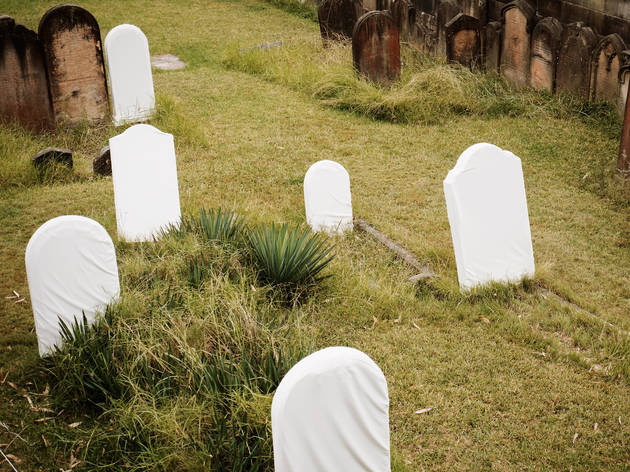 Swedish artist Bo Christian Larsson has set up "sweatshop" as part of the Biennale of Sydney
In early March, Swedish artist Bo Christian Larsson set up a "sweatshop" in Camperdown Cemetery. Working In a shipping container on the site, local seamstresses have created white tombstone covers for the 2,000-odd graves, for the purposes of removing distinctions of wealth, age and gender from the gravescape.
Putting a signifier of the globalised rag trade (which has historically been fuelled by the industry of women) in proximity to the graveyard is intentional, and designed to provoke thought about patriarchal power structures.