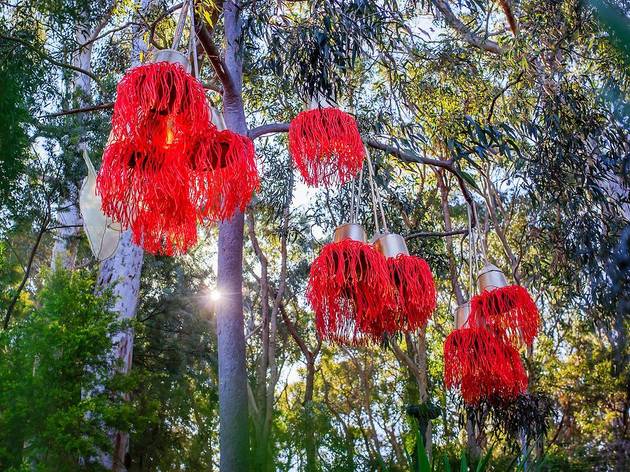 1/6
Photograph: Supplied
'Capitalist Bloom' by Chloe Alice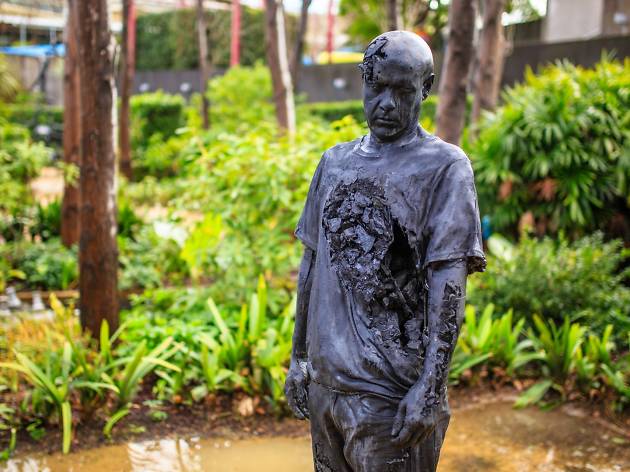 2/6
Photograph: Supplied
'Regret' by Louis Pratt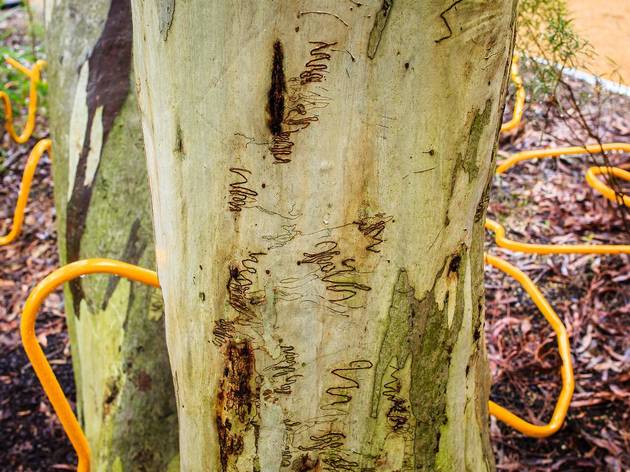 3/6
Photograph: Supplied
'Tunnels' by Linda Sok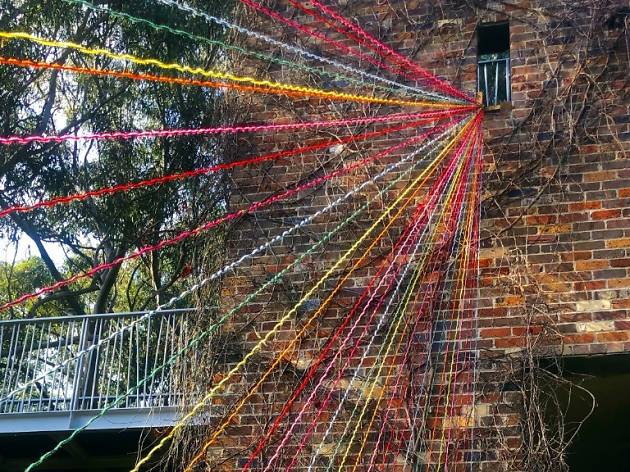 4/6
Photograph: Supplied
'Rainbow Ceremony' by Akira Kamada
5/6
Photograph: Supplied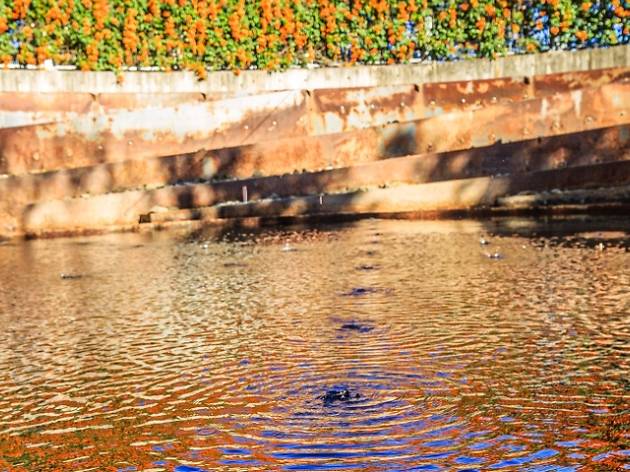 6/6
Photograph: Supplied
'Forget Me Not' by Marta Ferracin
Time Out says
[Sponsored] Macquarie Park's annual outdoor sculpture exhibition brings extraordinary art to the outdoor gallery of Eden Gardens
You know Sculpture by the Sea and you know Sculpture at Scenic World. Perhaps you even know Hidden at Rookwood Cemetery. But do you know about Eden Unearthed at Eden Gardens?
It's the annual outdoor sculpture exhibition that takes place among the flowers and plants at Macquarie Park's popular display garden Eden Gardens. Celebrating its fourth year in 2019, the free exhibition showcases 40 artworks from August 1 up until January 31, 2020. Well known artists will be presenting cutting-edge works ranging from giant birds and 'Frankensteined' trees to water dragons, yarn-bombed gardens and spider-like creatures created from birds' nests.
The works focus on environmental issues such as recycling, drought and climate change, and many utilise recycled materials and plant products. The largest privately funded exhibition of its kind in Australia, Eden Unearthed is a competitive exhibition, with a first prize of $10,000 to be awarded at the launch event on August 5 from 4.30pm. The launch event has a ticket price of $20, but includes canapés, bubbles, a guided tour and a Q&A with the artists hosted by landscape architect and TV star Costa Georgiadis – tickets are available now.
Never been to Eden Gardens? Located beside Lane Cove National Park, 20 minutes' drive from the Sydney CBD, the centre includes lifestyle retail, café, display garden, florist, corporate meeting rooms and wedding and function venue hire. The display garden has an orangery, elaborate water gardens, grotto, native garden, forest and woodland garden. Most of it is wheelchair accessible, and there is also an elevated skywalk for a bird's eye view.
During Eden Unearthed the display gardens at Eden Gardens are open daily 9am to 5pm, and you can find a full list of the featured artists on the website.
Details