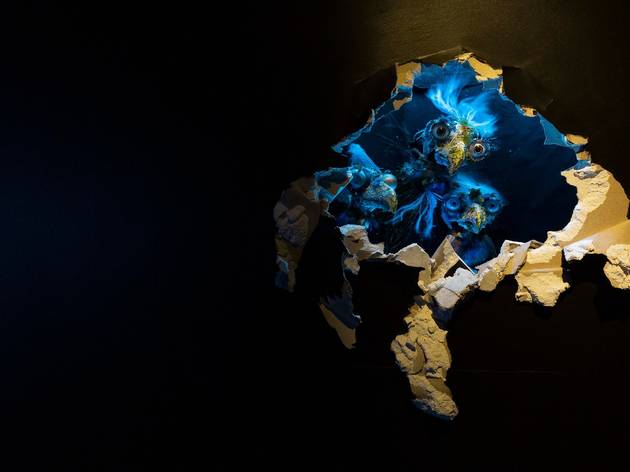 1/2
Photograph: Supplied/Copyright Agency | Daniel Jenatsch, 'The Close World 2021'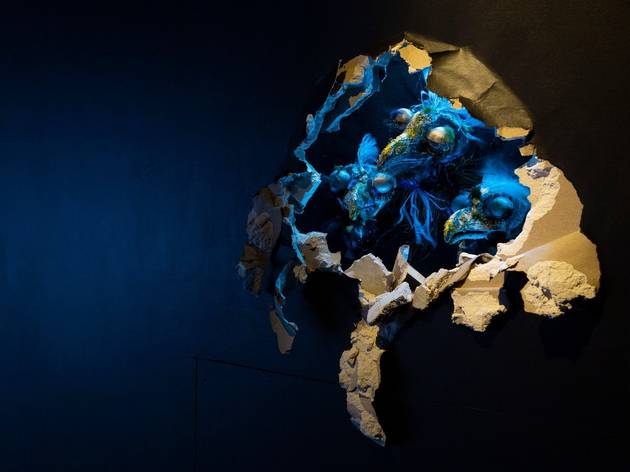 2/2
Photograph: Supplied/Copyright Agency | Daniel Jenatsch, 'The Close World 2021'
Time Out says
See the exciting contemporary works in the final instalment of this coveted art award
When artist Daniel Jenatsch won the 2020 John Fries Award by the Copyright Agency last year, he would become the first winner of the coveted art award to wait until the following year to accept the award.
"I am really honoured to receive the John Fries award, I've been following the award for many years and each show has been so instructive in revealing where contemporary artistic and curatorial art's practice is at," Jenatsch said in a statement.
The annual $10,000 award showcases the most engaging and experimental works of emerging and early career visual artists across Australia and New Zealand. The current exhibition of finalists at UNSW Galleries in Paddington is the last piece in the award's puzzle, with this being the eleventh and final year of this much-loved exhibition program.
Seven finalists were selected from over 400 entries, with their works being created during the challenges of that certain global event that changed the world last year. Jenatsch's winning work is the richly layered sound and animatronics installation The Close World 2021. Curator Miriam Kelly said that the judges found Jenatsch's "conceptual and aesthetic approach well resolved and utterly compelling".
She continued: "The work addresses complex contemporary interests in artificial intelligence and machine learning… With a sophisticated balance of high technology operations and low fidelity aesthetics, this installation elicits empathy from the audience, and in doing so offers a carefully nuanced reflection on the double-edged sword of language and the desire for connection."
The judges were looking at the way the artists interrogate systems of knowledge and language, and use storytelling as a method of enquiry and disruption. The other finalists displaying work in the exhibition are Darcey Bella Arnold, Ryan Presley, JD Refoma, Melanie Jame Wolf, and Shevaun Wright.
"Every work in the current show is like it's own world, and I'm so grateful to be supported by the John Fries Award and to share the space with so many great artists," says Jenatsch.
The 2020 John Fries Award will be exhibited until April 17 at UNSW Galleries, located within the UNSW Art & Design campus in Paddington. The exhibition is free of charge and open to the public. For more information visit johnfriesaward.com.
Details