1/3
Photograph: Katja Illner
2/3
Photograph: James Henry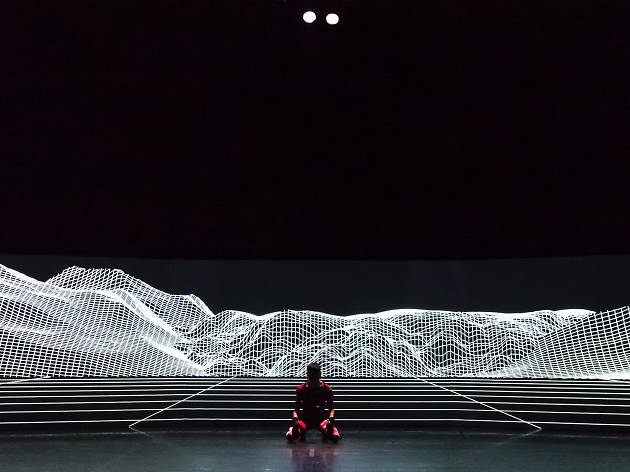 3/3
Photograph: Katja Illner
Time Out says
Explore the frontiers of gender, politics and spectacle in this festival of experimental art at Carriageworks
Liveworks festival is the main event in Performance Space's annual program, showcasing local and international artists pushing the frontiers of art and performance, and creating surprising experiences.
This year marks the festival's fifth birthday, and to celebrate there are five brand new works commissioned by Liveworks, as well as three world premiere performances and several collaborations with artists from the Asia Pacific. There are two major themes this time around: "feminist sound", all about women and non-binary artists smashing artistic boundaries, and "culture disruptors", who are challenging the foundation of our cultural identities.
Lauren Brincat's 'Other Tempo' is a free large-scale installation made up of modified drumkits which will be brought to life at certain sessions by a group of celebrated women drummers at Carriageworks. The feminist music vibes continue with a newly-commissioned performance by trailblazers Chicks on Speed, who'll be putting their wearable instruments to good use in 'I'll Be Your Body Instrument'.
Singaporean artist Choy Ka Fai is is exploring the legacy of Butoh and its cultural appropriation in 'Unbearable Darkness', a high-tech, visually spectacular performance, while Wiradjuri choreographer Joel Bray is giving 'Daddy', his new work about his craving for father figures and sugar, its Sydney premiere. The genre-defying performer Betty Grumble is returning to Liveworks with 'The Unshame Machine', her latest body-positive cabaret of killer tunes and storytelling.
Returning this year is Day for Night, a full-day party that centres queer performance and DJs from across Australia. There's also a new late night program called 'Sonic Nightcap', with performances every night by female, non-binary and gender diverse artists working with electronic music, sound art, pop and contemporary performances.
Liveworks is a festival for the adventurous culture lover or partygoer, and that's just the tip of the iceberg. If you don't know what to pick, our best advice is to check out the full program, choose something at random and give yourself over. You're in safe hands with Performance Space's artistic director Jeff Khan at the helm.
Details