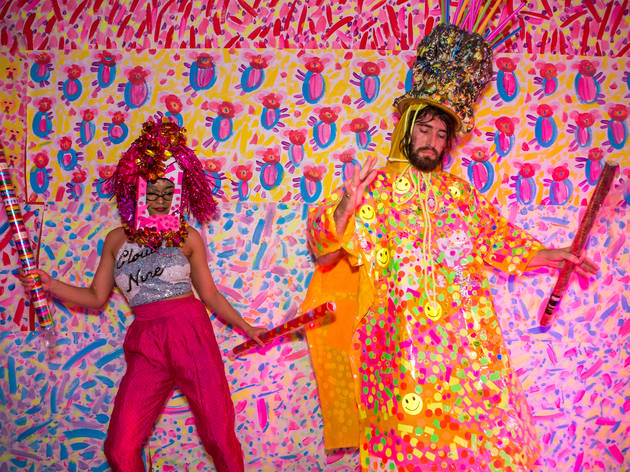 1/8
Photograph: Jacquie Manning
MCA Artbar 2015 Vivid Sydney edition curated by Rebecca Baumann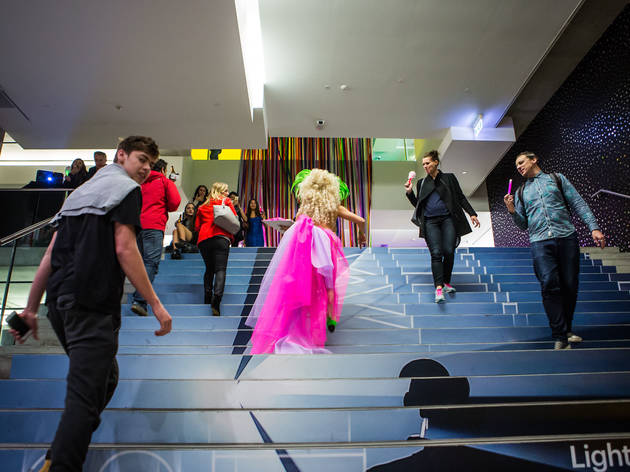 2/8
Photograph: Jacquie Manning
MCA Artbar 2015 Vivid Sydney edition curated by Rebecca Baumann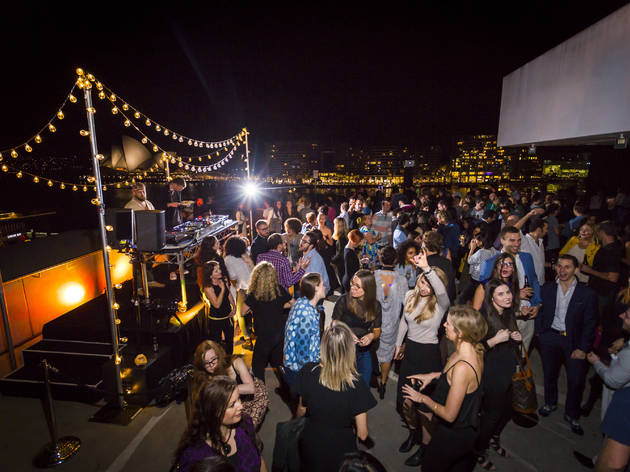 3/8
Photograph: Jacquie Manning
MCA Artbar – April 24, 2016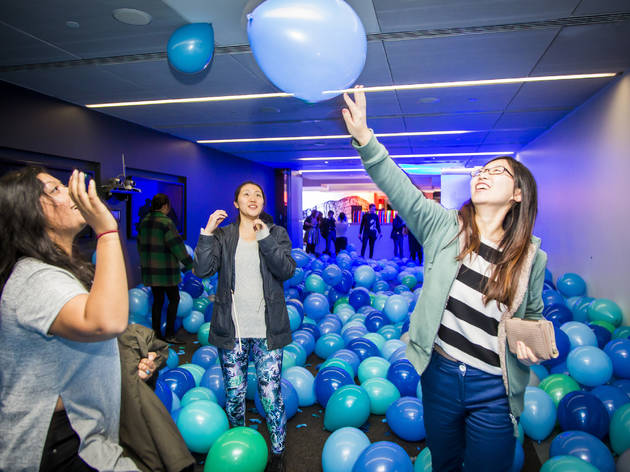 4/8
Photograph: Anna Kucera
MCA Artbar Vivid Sydney 2016 edition curated by Huseyin Sami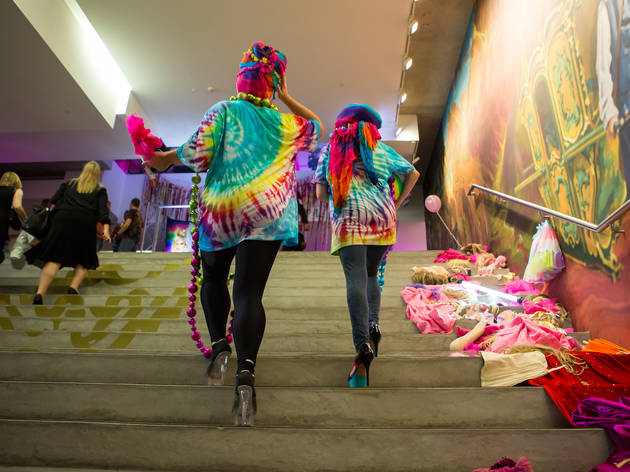 5/8
Photograph: Jacquie Manning
MCA Artbar 2016 April 1st edition curated by The Motel Sisters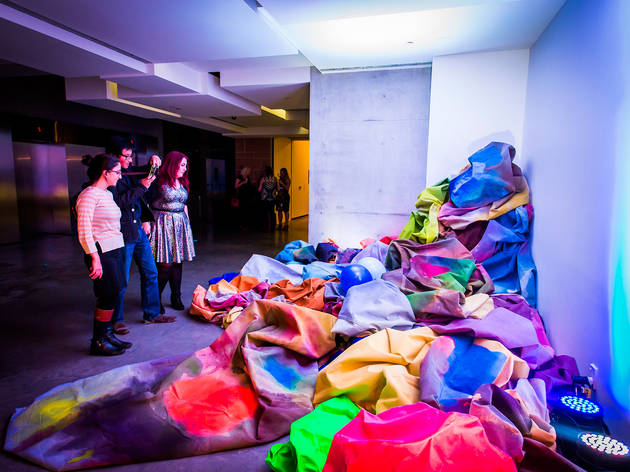 6/8
Photograph: Anna Kucera
MCA Artbar Vivid Sydney 2016 edition curated by Huseyin Sami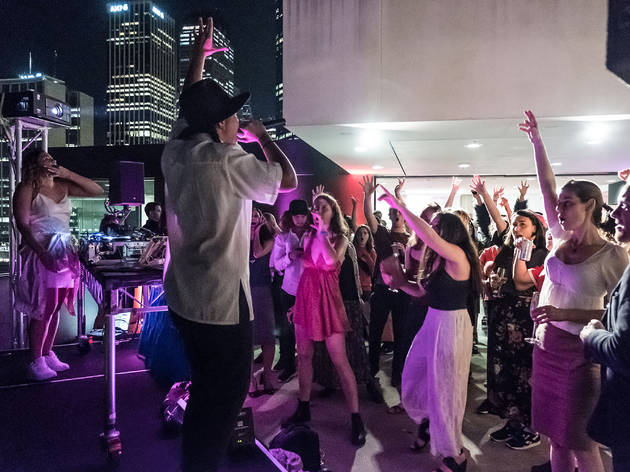 7/8
Photograph: Leslie Liu
MCA Artbar October 28 2016 edition curated by Megan Cope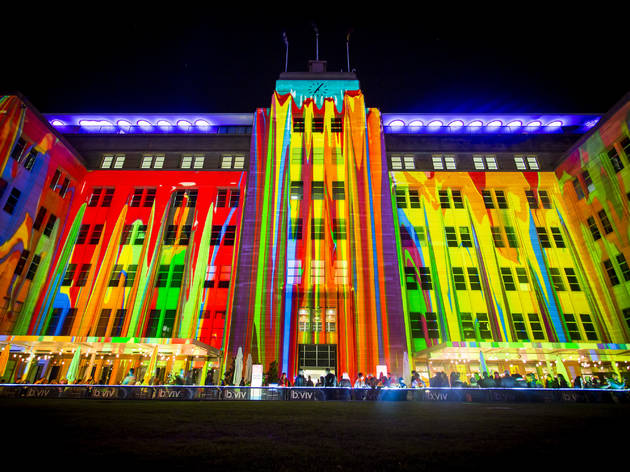 8/8
Photograph: Anna Kucera
MCA ARTBAR on Vivid Sydney opening night on May 27, 2016
Time Out says
Stay up late and party like/with an artist at the MCA's up late social
The Museum of Contemporary Art's party series used to be held once a month, but as of 2019 is only taking place four times a year. But it's still the same basic idea: a night curated by a different artist or collective each edition, featuring art, performance and design – with killer views, party tunes and hands-on activities with artists.
Since Artbar kicked off in May 2012, we've seen the MCA's galleries graced with nude performance art, endurance table tennis, house party-style karaoke, vomit montages, huge inflatables and a live goat. Ah, artists. Never change.
Artbar tends to sell out in advance, so consider pre-purchasing those tickets.
August 30
To celebrate the end of winter, the MCA is handing over its galleries to Lick Lick Blink (aka artist Wiloh S Weiland) and creative partner JR Brenan. They're creating a night of art and partying inspired by the Oracle at Delphi and fierce female wisdom. Your hosts for the night are ladies from the Older Women's Network, who'll help you navigate everything on offer, including music from Flower Boy and performances from the Polyphony choir, whose repertoire ranges from Bowie to Björk and Daft Punk to Saint-Saëns.
See our hitlist of the best art in Sydney this month and check out where else you can enjoy art at night.
Details