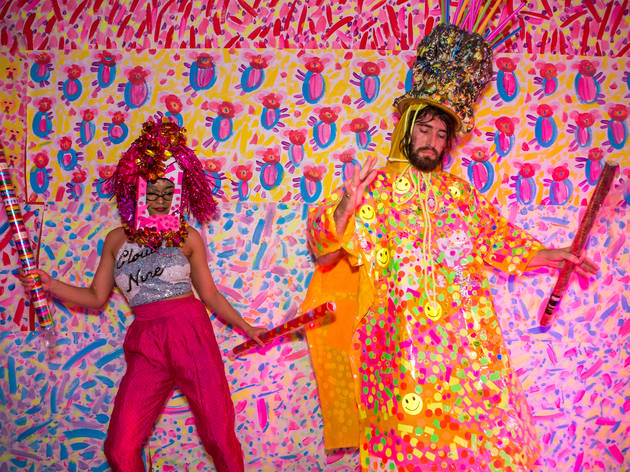 1/8
Photograph: Jacquie Manning
MCA Artbar 2015 Vivid Sydney edition curated by Rebecca Baumann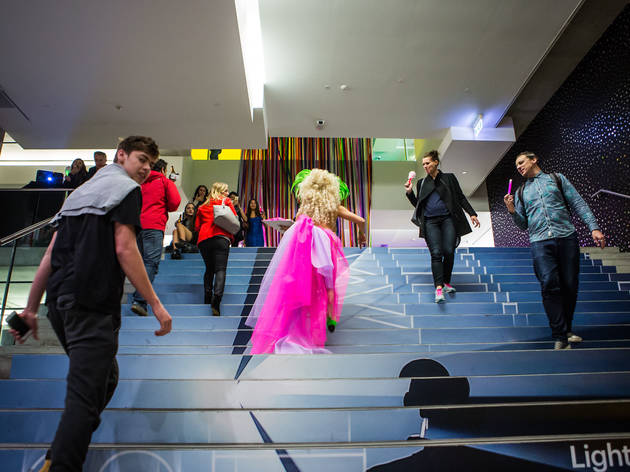 2/8
Photograph: Jacquie Manning
MCA Artbar 2015 Vivid Sydney edition curated by Rebecca Baumann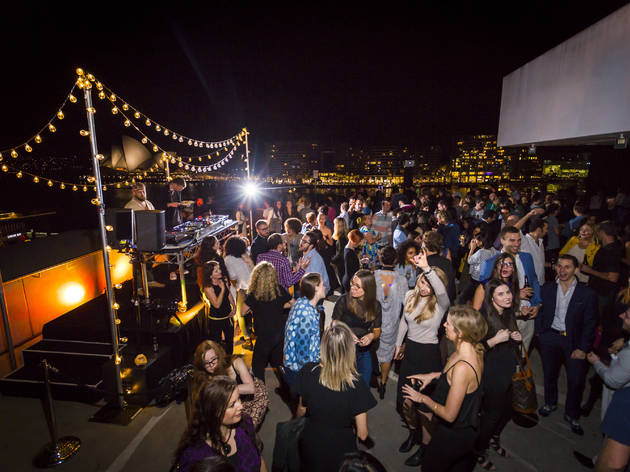 3/8
Photograph: Jacquie Manning
MCA Artbar – April 24, 2016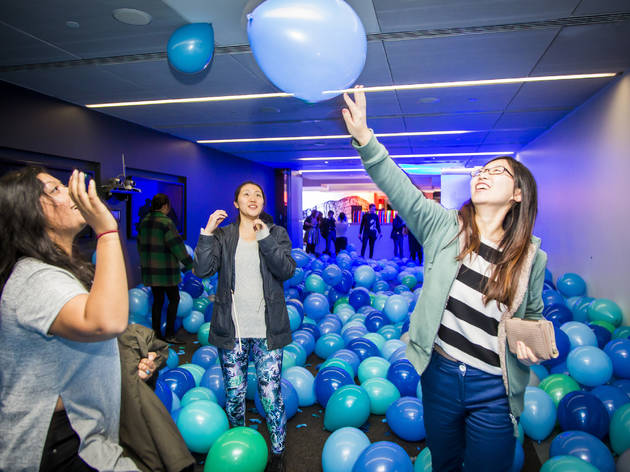 4/8
Photograph: Anna Kucera
MCA Artbar Vivid Sydney 2016 edition curated by Huseyin Sami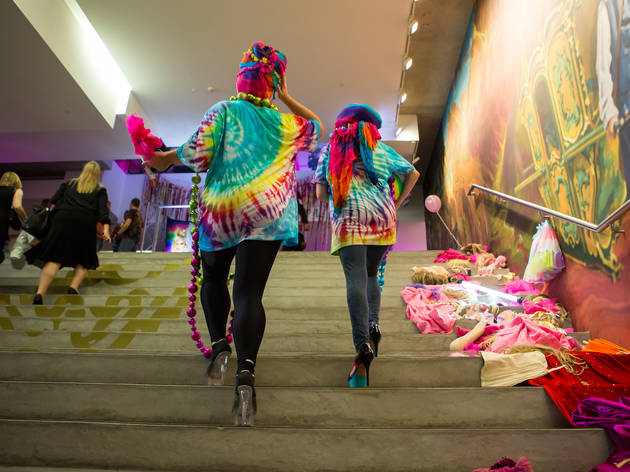 5/8
Photograph: Jacquie Manning
MCA Artbar 2016 April 1st edition curated by The Motel Sisters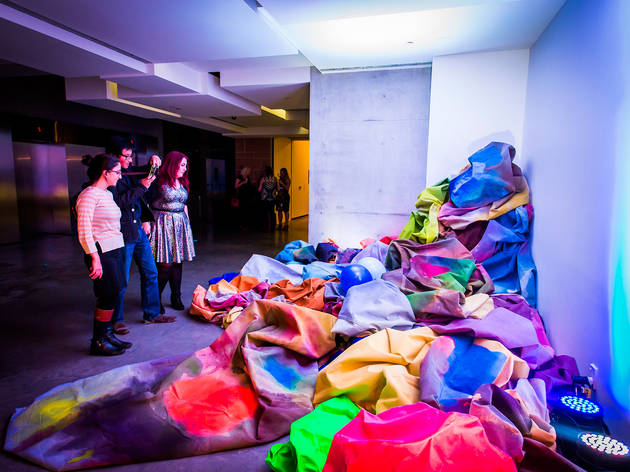 6/8
Photograph: Anna Kucera
MCA Artbar Vivid Sydney 2016 edition curated by Huseyin Sami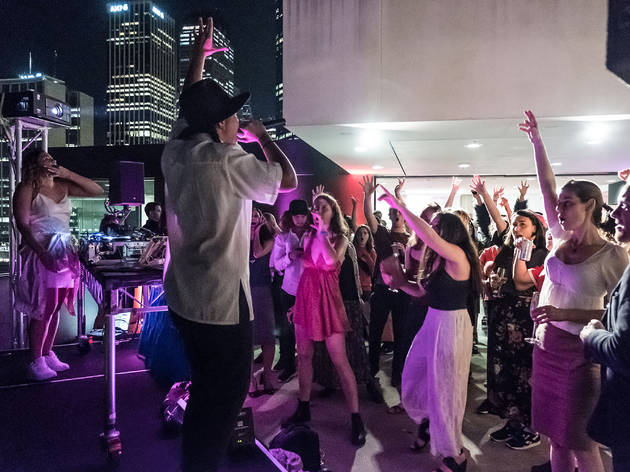 7/8
Photograph: Leslie Liu
MCA Artbar October 28 2016 edition curated by Megan Cope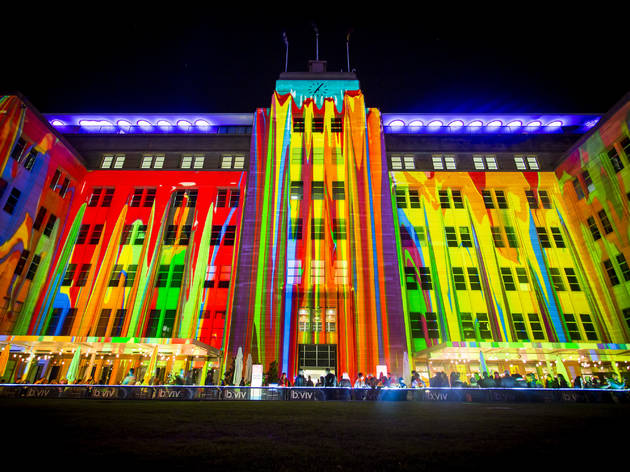 8/8
Photograph: Anna Kucera
MCA ARTBAR on Vivid Sydney opening night on May 27, 2016
Stay up late and party like/with an artist at the MCA's up late social
The Museum of Contemporary Art's party series used to be held once a month, but as of 2019 is only taking place four times a year. But it's still the same basic idea: a night curated by a different artist or collective each edition, featuring art, performance and design – with killer views, party tunes and hands-on activities with artists.
Since Artbar kicked off in May 2012, we've seen the MCA's galleries graced with nude performance art, endurance table tennis, house party-style karaoke, vomit montages, huge inflatables and a live goat. Ah, artists. Never change.
Artbar tends to sell out in advance, so consider pre-purchasing those tickets.
See our hitlist of the best art in Sydney this month and check out where else you can enjoy art at night.