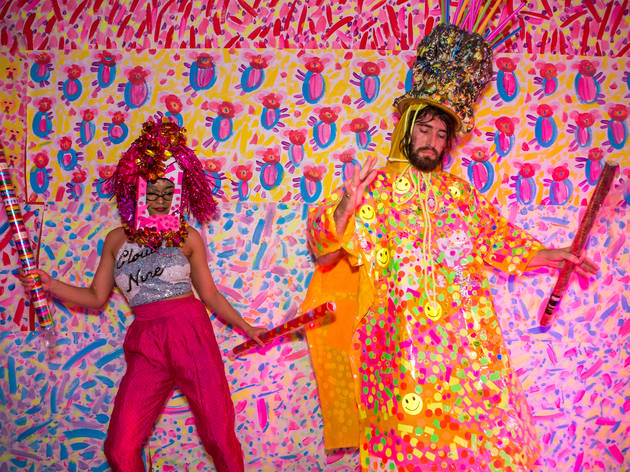 1/8
Photograph: Jacquie Manning
MCA Artbar 2015 Vivid Sydney edition curated by Rebecca Baumann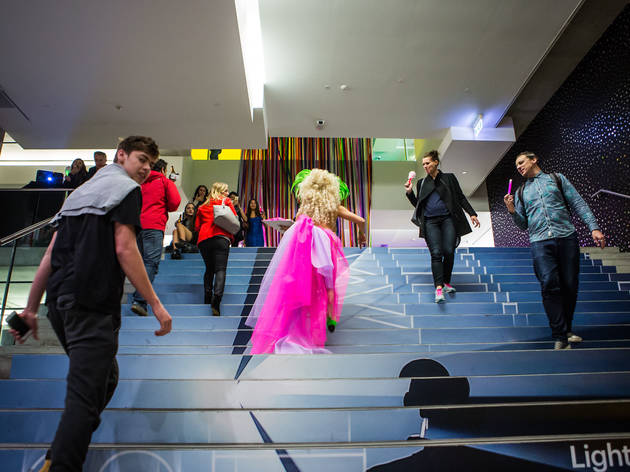 2/8
Photograph: Jacquie Manning
MCA Artbar 2015 Vivid Sydney edition curated by Rebecca Baumann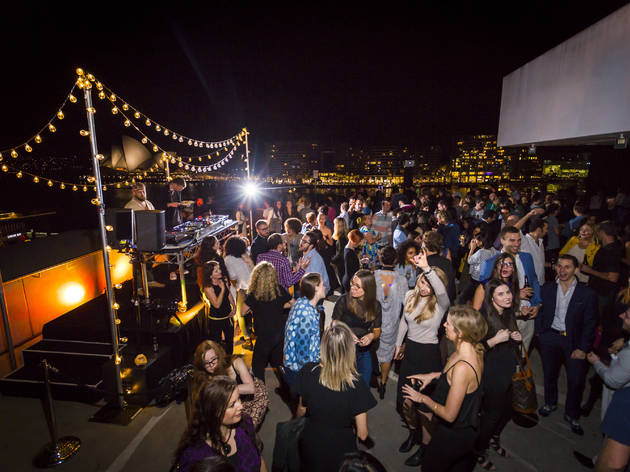 3/8
Photograph: Jacquie Manning
MCA Artbar – April 24, 2016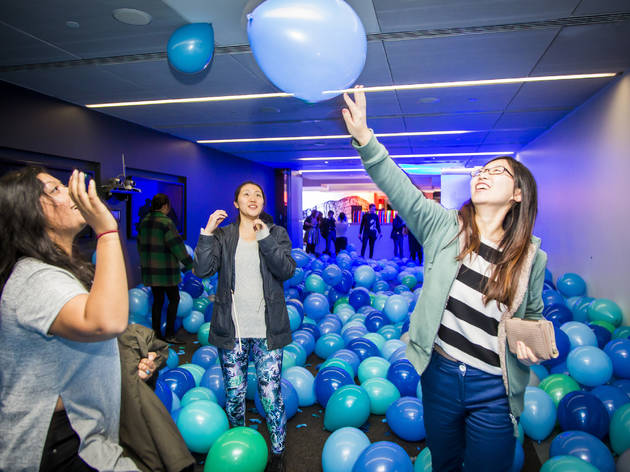 4/8
Photograph: Anna Kucera
MCA Artbar Vivid Sydney 2016 edition curated by Huseyin Sami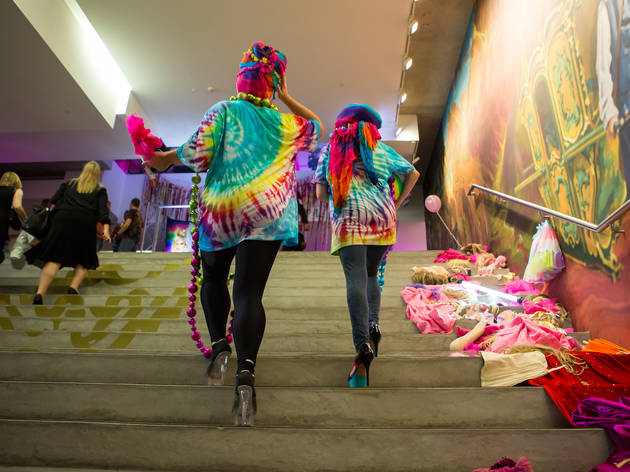 5/8
Photograph: Jacquie Manning
MCA Artbar 2016 April 1st edition curated by The Motel Sisters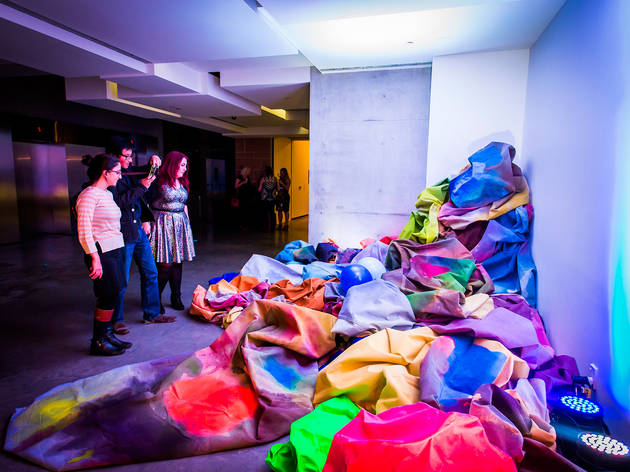 6/8
Photograph: Anna Kucera
MCA Artbar Vivid Sydney 2016 edition curated by Huseyin Sami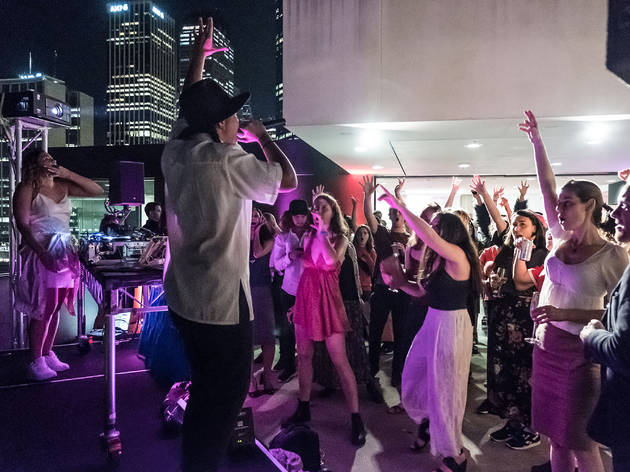 7/8
Photograph: Leslie Liu
MCA Artbar October 28 2016 edition curated by Megan Cope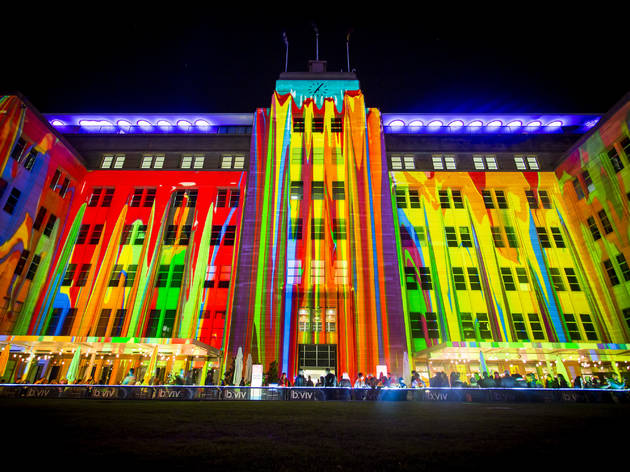 8/8
Photograph: Anna Kucera
MCA ARTBAR on Vivid Sydney opening night on May 27, 2016
Stay up late and party like/with an artist at the MCA's monthly social
The Museum of Contemporary Art's monthly party series is curated by a different artist or collective each edition, and features art, performance and design – with killer views, party tunes and hands-on activities with artists.
Since Artbar kicked off in May 2012, we've seen the MCA's galleries graced with nude performance art, endurance table tennis, house party-style karaoke, vomit montages, huge inflatables and a live goat. Ah, artists. Never change.
Artbar tends to sell out in advance, so consider pre-purchasing those tickets. If the event does sell out, check back on the MCA Artbar Facebook event page for late releases.
November's edition is curated by Yuwaalaraay woman and artist Lucy Simpson, presenting a night celebrating strong Indigenous women.
Click through the Dates & Times tab for more detail on each edition of Artbar.