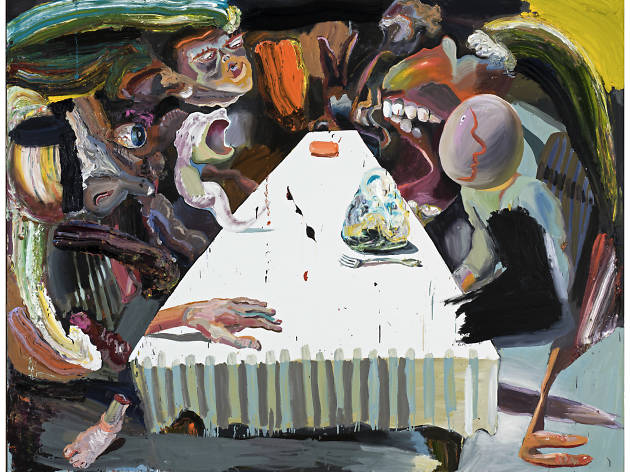 Time Out says
This free, wide-ranging exhibition of 15 years of the painter's work is at the Art Gallery of NSW for summer
Australia hasn't produced that many superstar painters in recent decades (or at least not that many that have reached that status just yet) but Ben Quilty's work is known across the country for its vivid, luscious and tormented quality, all realised in oils. This exhibition is Quilty's first major survey in more than a decade and covers 15 years of his work, ranging from his portraits through to more abstract pieces and reflections on the Australian landscape.
It also pays tribute to Quilty's social engagement as an artist, from his time in Afghanistan as Australia's official war artist to his work with Syrian refugees, and his campaign to save Bali Nine pair Andrew Chan and Myuran Sukumaran.
The exhibition was developed at the Art Gallery of South Australia and also toured to the Queensland's Gallery of Modern Art (GOMA) where it was hugely popular. Sydney is the last stop on the tour.
Details