Shaun Gladwell: Pacific Undertow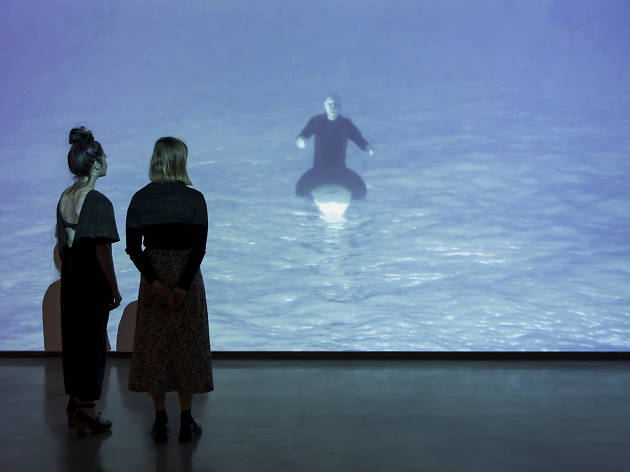 1/8
Photograph: Anna Kucera
Shaun Gladwell, 'Pacific Undertow Sequence (Bondi)' (still), 2010, installation view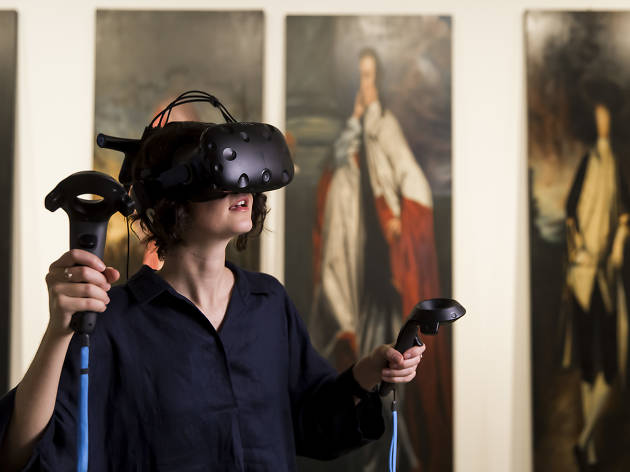 2/8
Photograph: Anna Kucera
Shaun Gladwell: Pacific Undertow 2019 installation view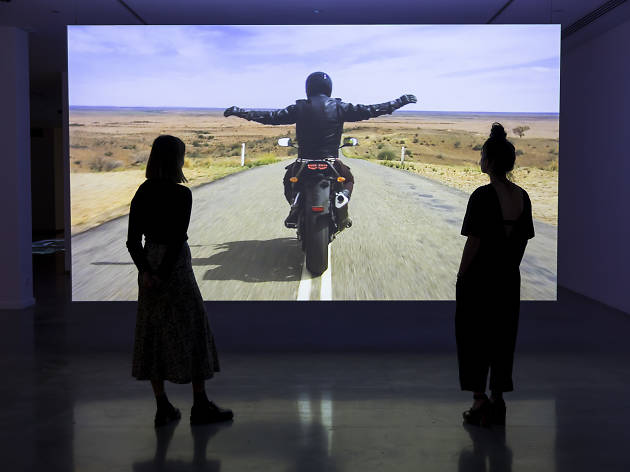 3/8
Photograph: Anna Kucera
Shaun Gladwell, 'Approach to Mundi Mundi' 2007, installation view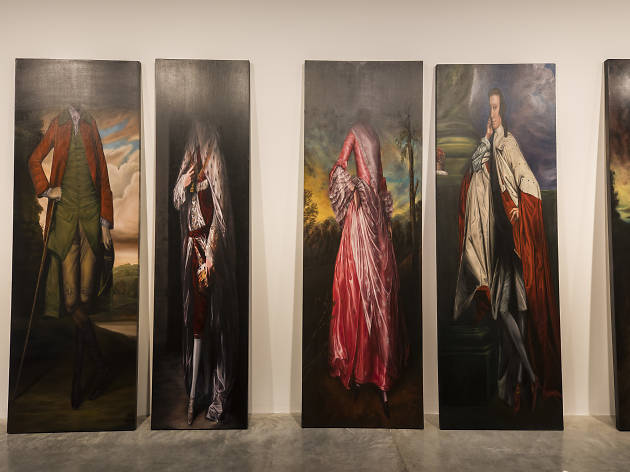 4/8
Photograph: Anna Kucera
Shaun Gladwell: Pacific Undertow installation view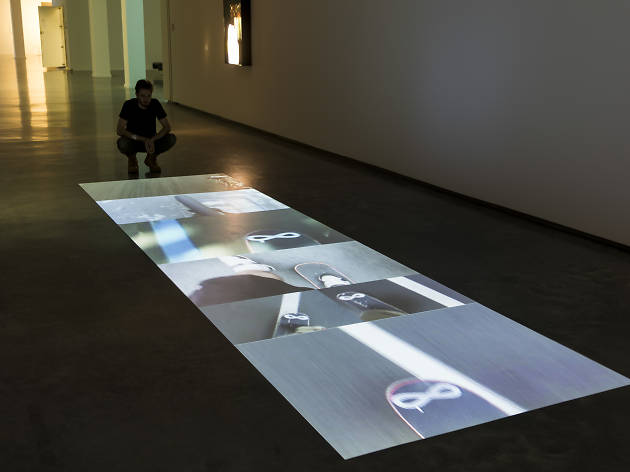 5/8
Photograph: Anna Kucera
Shaun Gladwell: Pacific Undertow installation view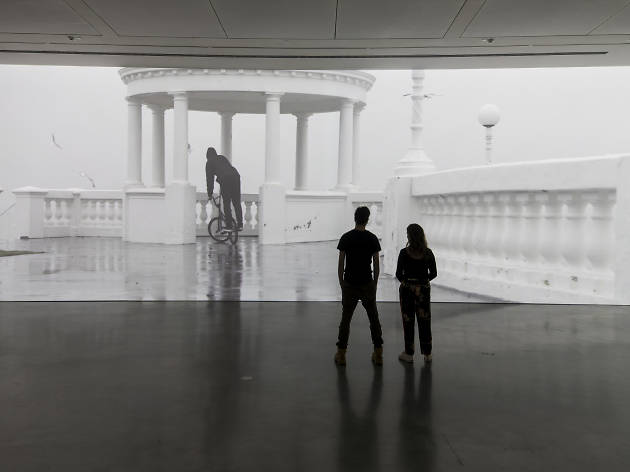 6/8
Photograph: Anna Kucera
Shaun Gladwell, 'BMX Channel' (still), 2013, installation view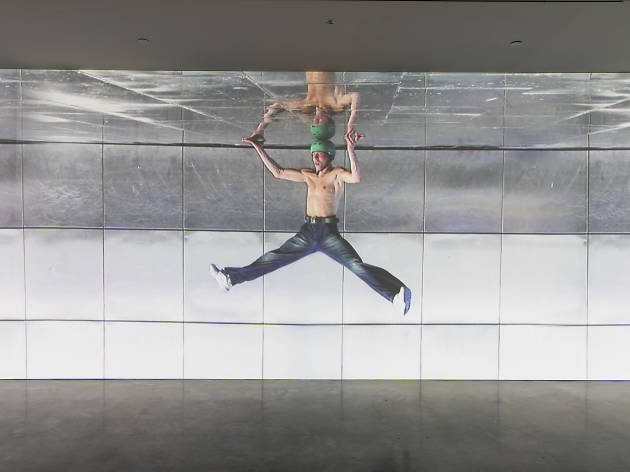 7/8
Photograph: Anna Kucera
Shaun Gladwell, 'Pataphysical Man' (still) , 2005, installation view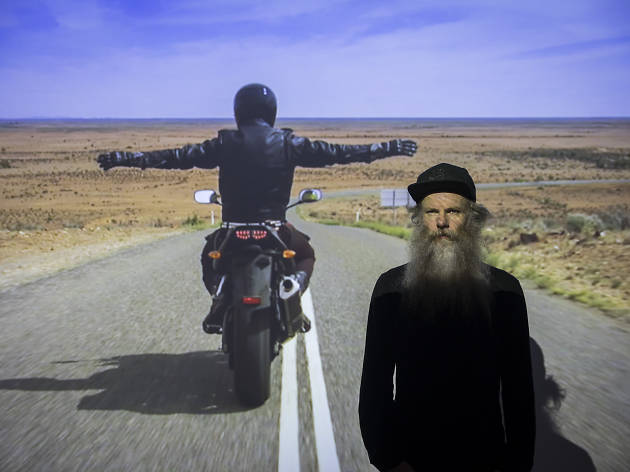 8/8
Photograph: Anna Kucera
Artist Shaun Gladwell with 'Approach to Mundi Mundi' (production image), 2007
Time Out says
The skateboarding and surfing artist is having a major survey at the Museum of Contemporary Art
Shaun Gladwell is best known for his mesmerising slow motion video works depicting him skateboarding or riding BMX bikes against classic Australian backdrops, or more recently, for his virtual and augmented reality works that have been shown at the Cannes and Sydney Film Festivals.
Now the Museum of Contemporary Art is presenting the largest survey exhibition of Gladwell's work to date, tracing his evolution from skateboarding outsider (the critic John McDonald once described watching Gladwell's burgeoning success as akin to being "the only teetotaller at a drunken party") to cutting edge artist determined to push the technological possibilities of 21st century art as far as they will go.
The exhibition has been beautifully installed in the MCA's third-floor galleries, with some video works taking over entire walls and others splashed across the floor. Highlights include 'Pacific Undertow Sequence', a 2010 video made underwater at Bondi, showing Gladwell upside down on a surfboard, struggling against the forces of nature. There's also his famous 'Storm Sequence' video, also made in Bondi (but on a skateboard, above the surface this time), and the Mad Max-esque 'Approach to Mundi Mundi', which features a motorbike rider storming down a freeway in slow motion with arms outstretched like Da Vinci's 'Vitruvian Man'. But our favourite is 'BMX Channel', which fill a massive wall with a misty seaside scene with a BMX rider in the foreground.
Details