Sydney Festival
See our top 20 picks of the 2019 program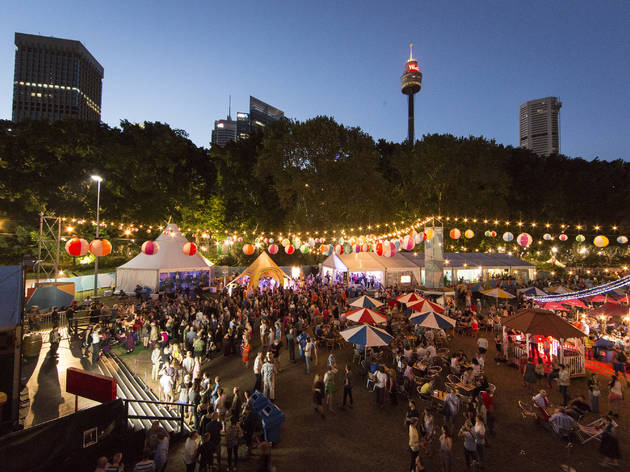 There's no event as inextricably linked to summer in this city as Sydney Festival. The annual three-week event, running throughout January, always features an eclectic line-up of theatre, dance, circus, music, visual arts and talks. It's primarily an arts festival, but its remit extends far beyond – it incorporates a ferrython on January 26 – to get you out and about any way that it can.
This festival is Wesley Enoch's third, and he's just extended his contract for another two years, meaning he'll also helm the 2020 and 2021 festivals. For 2019, he's got two particular things on his mind.
The first is the 50th anniversary of the moon landing, which Enoch says we could look to as a model for how we can tackle some of the world's biggest problems.
"It was a collective cultural ambition around the world, even through competition," he says. "This idea that 50 years ago, without war, there were great technological advances, and a great collective pursuit and understanding of the world.
"It cost billions of dollars even then. For me, there's a lovely connection with climate change, and this idea that actually we need more collective approaches to dealing with this rather than the individual, even though the politics of the day are very much about individualism."
There are several moon-focused installations in his festival, including a series of "moon drops" at Darling Harbour, which invite locals to jump or roll over giant water-filled droplets.
The second of Enoch's preoccupations is trying to find a way that the three pillars of Australian society – the Indigenous cultures that have existed for tens of thousands of years, the colonists who arrived in 1788, and the migrants that arrived following the repeal of the White Australia Policy – can be brought together.
There are works about migration and plenty in there about the Indigenous experience, including Joel Bray's one-man show Biladurang, the return of the Bayala language classes, and a huge installation from Jacob Nash called Always.
And as always there's a huge line-up of shows in the Hyde Park festival village, led by Pigalle, a new circus-cabaret starring Marcia Hines and created by the people behind Velvet.
Tick off your Sydney bucket list
Things to do, Fairs and festivals
We've picked out 50 things to do in Sydney at least once, from kayaking on the harbour and cocktails with a view to our favourite weekly markets.