Sydney Festival
See our top 20 picks of the 2018 program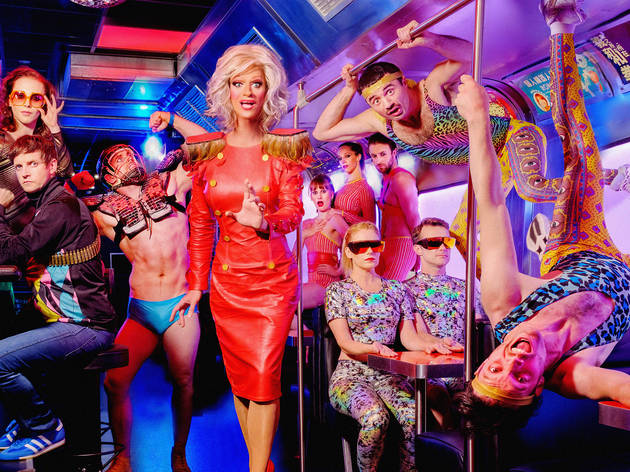 January is our favourite month of the year thanks to Sydney Festival. The three-week celebration of summer in the city includes 136 events across theatre, dance, circus, music and arts. This year is festival director Wesley Enoch's second program and he's brought with him a renewed focus on new Australian work, a deepening of our connections to country and languages, and lots of accessible public art.
In fact, there are 47 free events on the program. Enoch is stretching the reach from the CBD to Parramatta, where there'll be circus shows rotating in the big top at Prince Alfred Square. Plus, there are 12 world premiere performances, eight Australian premieres, 14 Australian exclusives, and nine new Australian works. Take a look at our top 20 picks of the program, which all take place between January 6-28.
Top 20 picks of Sydney Festival 2018
1
Acclaimed German artist Katharina Grosse specialises in large-scale and immersive spray-painted works, in which she takes over urban and industrial environments and either paints directly onto their surfaces or drapes reams of fabric as the canvas for technicolour creations. Commissioned to create a site-specific work for Carriageworks, the artist will drap the public space with 8,250 square metres of suspended fabric, before transforming this new canvas with spraypainted colour and visual effects.
Read more
Tick off your Sydney bucket list
Sydney's a beautiful place to live and a glorious city to visit. We've picked out 20 things to do in Sydney at least once, from kayaking on the harbour and cocktails with a view to our favourite weekly markets, the best underground restaurant in the city and where to get your culture fix. Take a read and get cracking on that ultimate to do list.
Read more