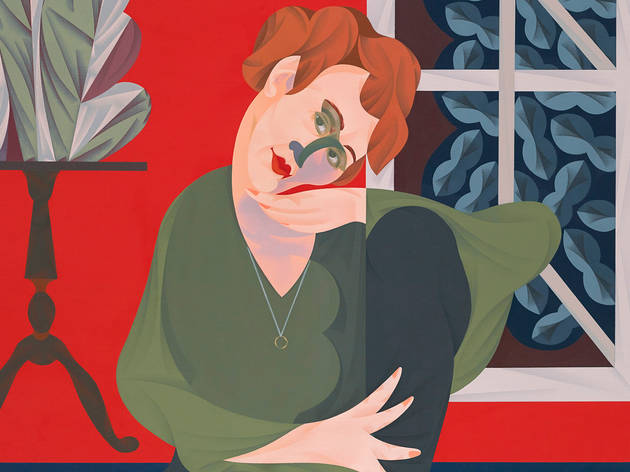 1/13
Archibald Prize winner 'Agatha Gothe-Snape' by Mitch Cairns (detail only)
2/13
Archibald Prize 2017 winner Mitch Cairns' portrait of Agatha Gothe-Snape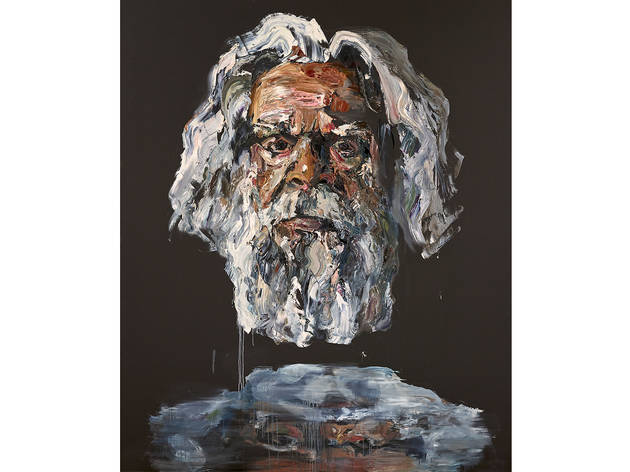 3/13
Archibald Prize finalist 'JC' by Anh Do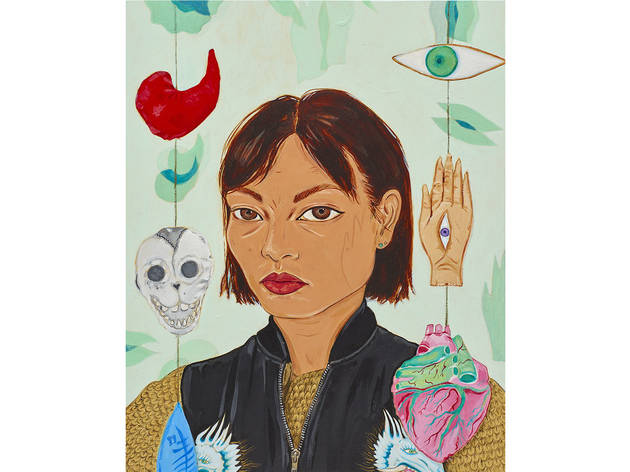 4/13
Archibald Prize finalist 'With amulets and their shadows' by Kate Beynon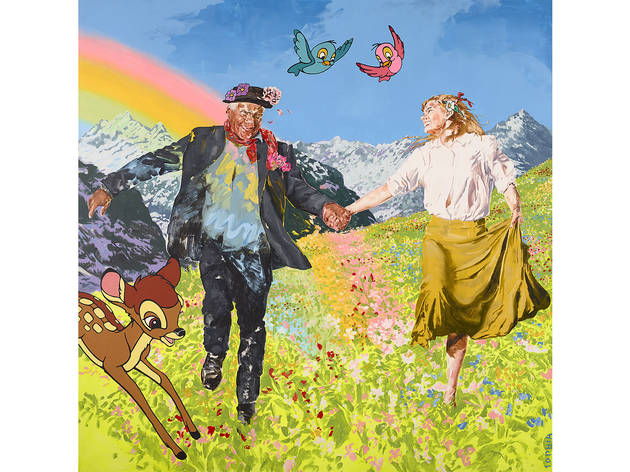 5/13
Archibald Prize finalist 'Untitled (Richard Bell)' by Sophia Hewson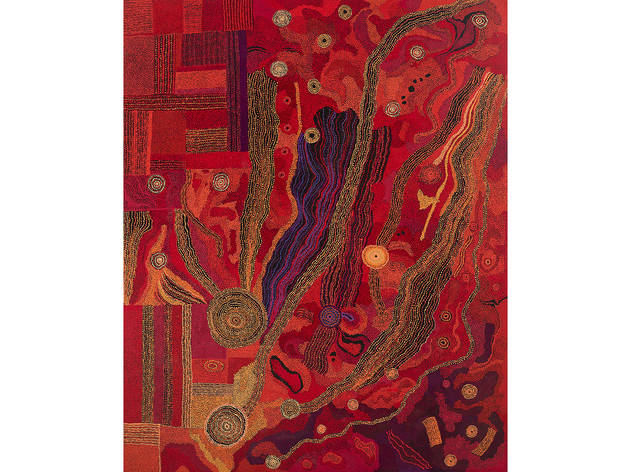 6/13
Archibald Prize finalist 'Kungkarangkalpa tjukurpa (Seven Sisters dreaming),a self-portrait' by Tjungkara Ken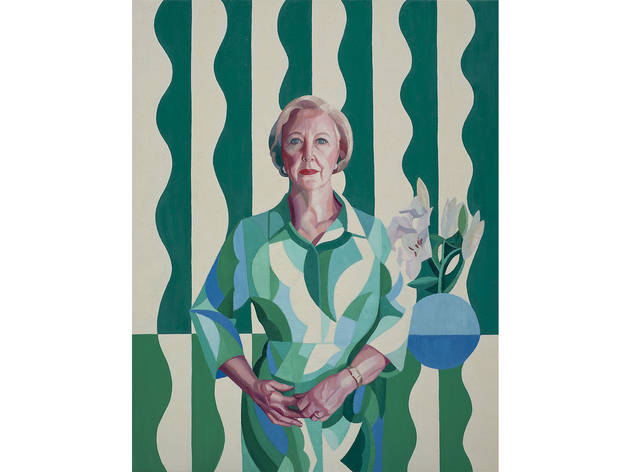 7/13
Archibald Prize finalist 'Professor Gillian Triggs' by Yvette Coppersmith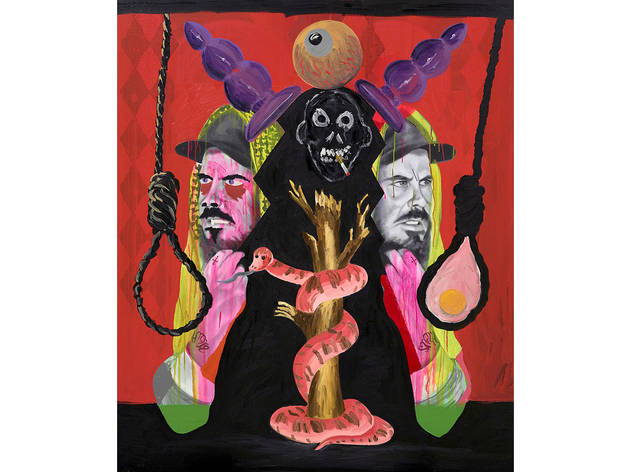 8/13
Archibald Prize finalist 'Twisting Cain with a brown eye while lacking a constitution for darkness' by David Griggs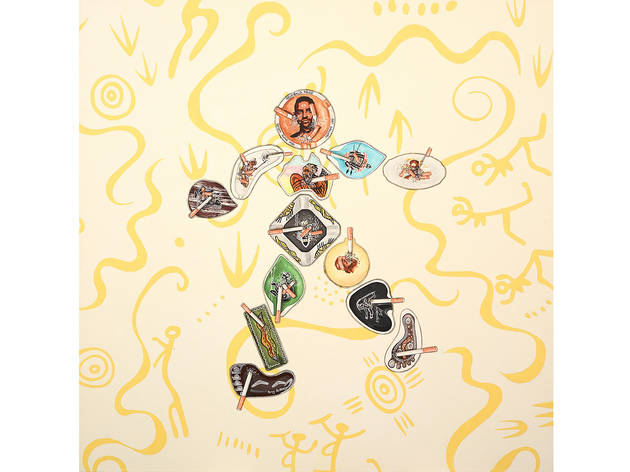 9/13
Archibald Prize finalist 'Self-portrait (ash on me)' by Tony Albert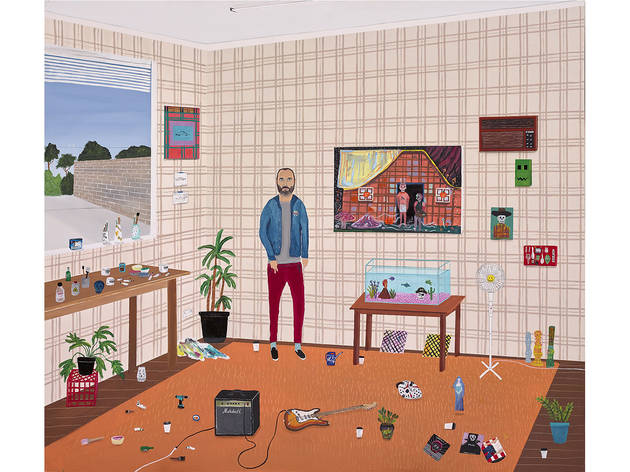 10/13
Archibald Prize finalist 'Paul (Paul Williams in his studio)' by Marc Etherington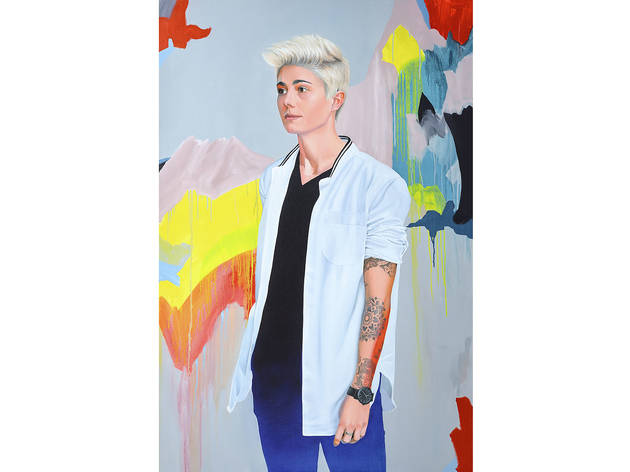 11/13
Archibald Prize finalist 'Heyman' by Kim Leutwyler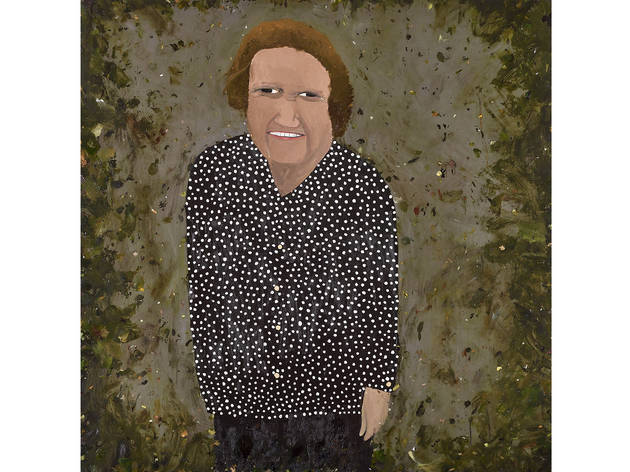 12/13
Archibald Prize finalist 'Liz Laverty' by Richard Lewer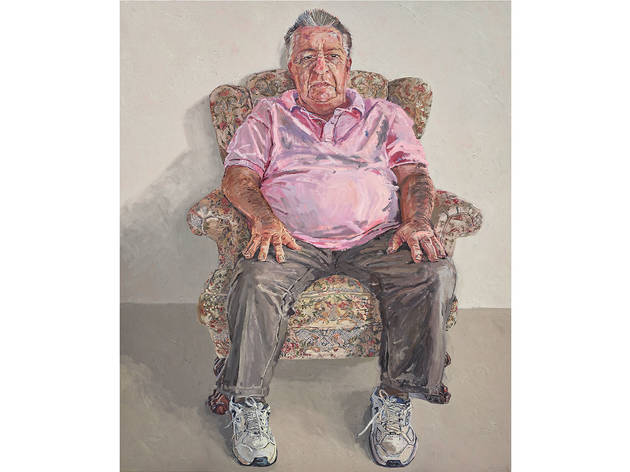 13/13
Archibald Prize finalist 'Finished packing' by Lucy Culliton
See the face that stops a nation, when Australia's most prestigious (not to say uncontroversial) art prize returns to the Art Gallery of NSW
The Archibald Prize is the exhibition that stops a nation – well, a city anyway. Everyone has an opinion about who and what is most deserving of the $100,000 top gong – and the 2017 Archibald line-up (the 96th for the prize) features 43 portraits, culled from 822 entries, to argue over, featuring faces familiar and not, by big name, mid-career and emerging painters.
The top gong for 2017 goes to young Sydney painter Mitch Cairns, for his portrait of his partner (and fellow artist) Agatha Gothe-Snape.
The 2017 finalists for the Archibald are Tony Albert, Jessica Ashton, Kate Beynon, Andrew Bonneau, Boys of Sydney Grammar Edgecliff Preparatory School, Keith Burt, Mitch Cairns, Jon Campbell, Jun Chen, Yvette Coppersmith, Tony Costa, Lucy Culliton, Jonathan Dalton, Anh Do, Marc Etherington, Prudence Flint, Ashley Frost, Andrew Lloyd Greensmith, David Griggs, Robert Hannaford, Tsering Hannaford, Nicholas Harding, Sophia Hewson, Tjungkara Ken, Julius Killerby, Kim Leutwyler, Richard Lewer, William H Luke, Robert Malherbe, Phil Meatchem, Vincent Namatjira, Paul Newton, Jordan Richardson, Dee Smart, Peter Smeeth, Gerard Smith, Loribelle Spirovski, Vanessa Stockard, Noel Thurgate, Natasha Walsh, what, Marcus Wills, and Madeleine Winch.
For those of a statistical bent: that's 14 women to 29 men (or 30 per cent). Interestingly, 17 of this year's 43 painters (40 per cent) are first-time finalists. Nineteen per cent of finalists painted old white men sitting in chairs. Five per cent painted actor and director John Bell 'not acting'.
The couch also featured prominently in this year's line-up: the Packing Room Prize (an annual cash prize of $1500 judged by the AGNSW's "packers") went to a portrait of Lisa Wilkinson on a couch, painted by Peter Smeeth.
If you prefer your painters pint-sized, then you should make a pit stop at the Young Archie exhibition, featuring portraits by artists between the ages of 5 and 18. This year's 20 finalists were selected by multiple Archibald finalist Abdul Abdullah, and Victoria Collings, the Gallery's community engagement manager.
Running concurrently in the gallery are the Wynne and Sulman Prize exhibitions – the former for landscape painting or figurative sculpture, the latter for subject painting, genre painting or mural art.
This year's Wynne Prize is notable for its abundance of Aboriginal paintings, particularly from the Anangu Pitjantjatjara Yankunytjatjara (APY) lands – including winner Betty Kuntiwa Pumani from Antara in South Australia.
This year's Sulman Prize is busting with young talent selected by Sydney artist Tony Albert. Top gong was awarded to Joan Ross for her meditation on colonisation 'Oh history, you lied to me.'
Check out our hit list of the best art exhibitions to see in Sydney this month.