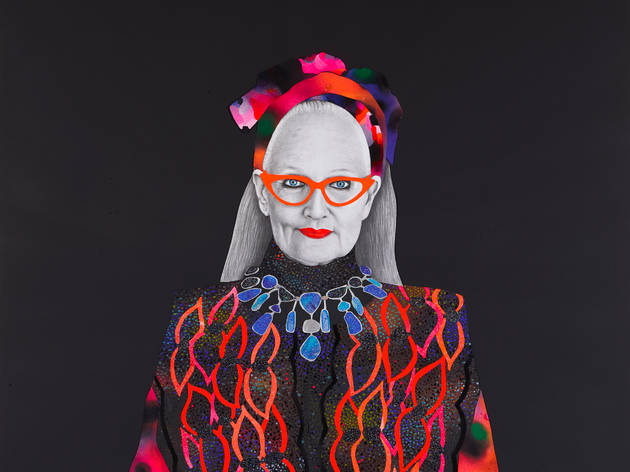 See the face that stops a nation, when Australia's most prestigious (not to say uncontroversial) art prize returns to the Art Gallery of NSW
The Archibald Prize is the exhibition that stops a nation – well, a city anyway. Everyone has an opinion about who and what is most deserving of the $100,000 top gong – and the 2015 Archibald lineup features 51 portraits (culled from 830 entries) to argue over, featuring faces familiar and not, by big name, mid-career and emerging painters.
The winner of the 2016 Archibald Prize is first-time finalist Louise Hearman, for her portrait of iconic Australian performer Barry Humphries.
The other big news this year is that for the first time in its history, the Archibald Prize has achieved gender parity, with 25 female artists.
The lineup is: Natasha Bieniek, Marc Etherington, Guy Maestri, Kirsty Neilson, Monica Rohan, Melissa Ritchie, GUAN Wei, Louise Hearman. Zoe Young, Abdul Abdullah, Nick Stathopoulos, Sally Ross, David Griggs, Betina Fauvel-Ogden, Heidi Yardley, Clara Adolphs, Nicholas Harding, Marcus Wills, Nick Mourtzakis, Lucy Culliton, Imants Alfred Tillers, Michael McWilliams, Prudence Flint, Daniel Butterworth, Marie Mansfield, Sinead Davies, Alan Jones, Kate Beynon, Natasha Walsh, David Fairbairn, Carla Fletcher, Belynda Henry, Yvette Coppersmith, William Rhodes, Mark Horton, Tony Albert, Camillo De Luca, Benjamin Aitken, Peter Wegner, Chris Browne, Lewis Miller, Mirra Whale, Dean Brown, Danelle Bergstrom, India Mark, Tsering Hannaford, Rosemary Valadon, Chris Bond, Marikit Santiago, Dean Manning, and Juan Ford.
The Packing Room Prize, an annual cash prize of $1500 judged by the AGNSW's "packers", is awarded this year to first-time Archibald Prize finalist Betina Fauvel-Ogden for her portrait of MasterChef's George Calombaris – in keeping with head packer Steve Peters' preference for a portrait of a 'good bloke' or 'good-looking bird'.
Running concurrently in the gallery are the Wynne and Sulman Prize exhibitions – the former for landscape painting or figure sculpture, the latter for subject painting, genre painting or mural art.