'Who Goes Here?' by Fiona Hall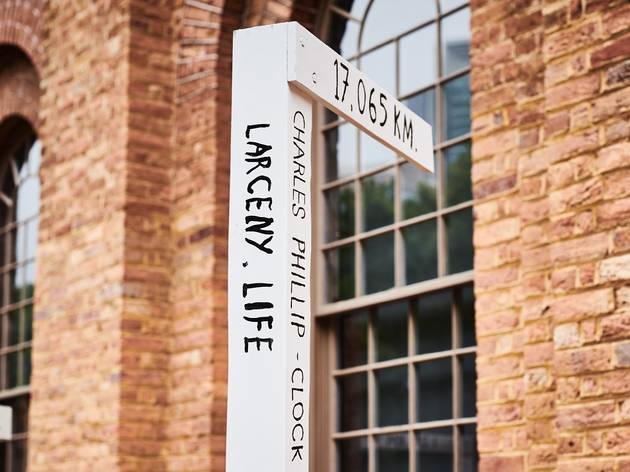 1/3
Photograph: Joshua Morris
Fiona Hall 'Who Goes There?'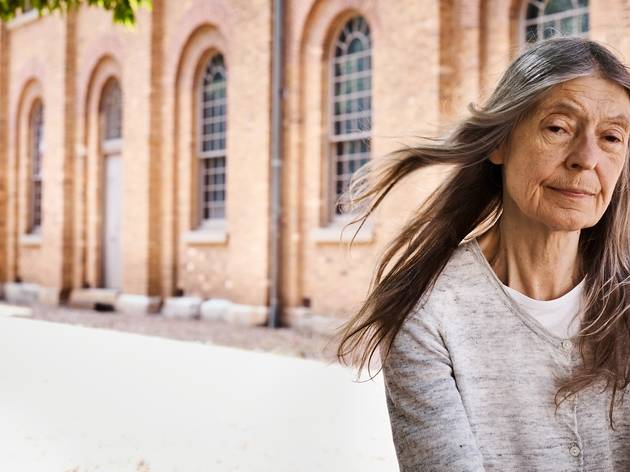 2/3
Photograph: Supplied/Sydney Living Museums
Fiona Hall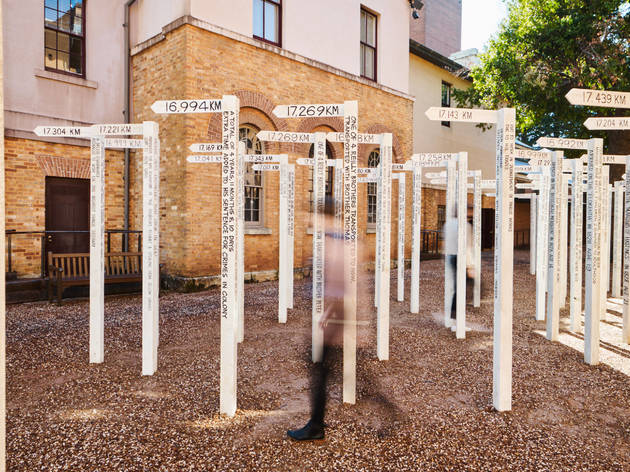 3/3
Photograph: Joshua Morris
Time Out says
A leading Australian artist installs a 'forest of signposts' at Hyde Park Barracks
One of Australia's most acclaimed contemporary artists, Fiona Hall has represented Australia at the Venice Biennale, and her work explores issues of environment, exploitation and globalisation. She works in a wide range of media and is perhaps best known for intricate metalwork transforming the materials into organic forms.
Throughout April and May she will be activating the courtyard of the Hyde Park Barracks to tell the stories of those who once occupied this place – namely convicts, immigrants and asylum inmates – and the officials who controlled their lives. Titled 'Who Goes Here?', the installation consists of 300 painted wooden signposts representing each person, adding up to a 'forest of signs'.
Each sign represents someone who lived at the Barracks between 1819 and 1887, chosen for their fascinating life story prior to arriving in the colony and the life they subsequently led here. "The Hyde Park Barracks was a place that played a major role in the shaping of the colony, and what became the city of Sydney, for better or worse," Hall says. "What I am hoping to do here is to encapsulate the society of the time and to make us think about 'who goes here?"
Throughout the art installation there will be a series of talks, late night events and drop-in family activities. 'Who Goes Here?' is the second artwork in Sydney Living Museums' annual art commission program following on from the 'Untitled (Maraong Manaóuwi)' installation by Wiradjuri/Kamilaroi artist, Jonathan Jones.
Details