Countdown Carnivale at Luna Park Sydney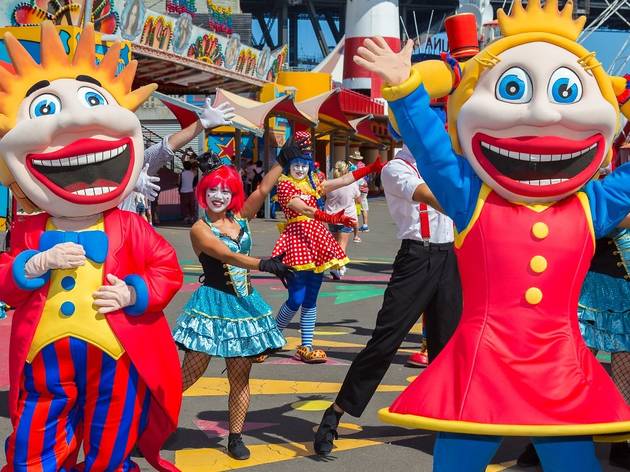 Time Out says
Sydney's famous amusement park is saying farewell (temporarily), so it's time to get in and make the most of it
Luna Park has been a go-to for families, thrill-seekers and fun-loving folks since it opened its smiling mouth back in 1935. Now, to continue through the 2020s in style, they're closing temporarily and giving the park and its signature smile a facelift. Before they close though, Luna Park is set to host a park-wide party of epic proportions.
The Countdown Carnivale will pack as much fun in as possible before January 26, with Luna Park's signature rides, games and carnivale-inspired fun, including dancers and performances. Bid farewell to rides like the topsy-turvy Power Surge, the gravity-defying Round Up and the rock'n'rolling Body Rock by heading in for a day or night-time adventure.
The park's closure and makeover will run from the end of January until July 2021, with nine new rides being installed in the park. But the Countdown Carnivale is your last chance to enjoy a summer adventure in this heritage-listed amusement park as you know it. Tickets are just $50 per person, with pre-booking essential to ensure entry to the park.
Countdown Carnivale will occur daily from Boxing Day including New Year's Eve day and night (a special late-night event), as well as New Year's Day and on the January 26 public holiday for a last hurrah until July. So whether it's a nostalgic adventure with your mates, a family day out, or a date with a difference, make sure you nab tickets to Luna Park's Countdown Carnivale before the fun disappears.
Details