It's not rocket science: The new website making Sydney more accessible
Try out this exciting new way to navigate the city if you use a wheelchair or hang out with people with mobility impairments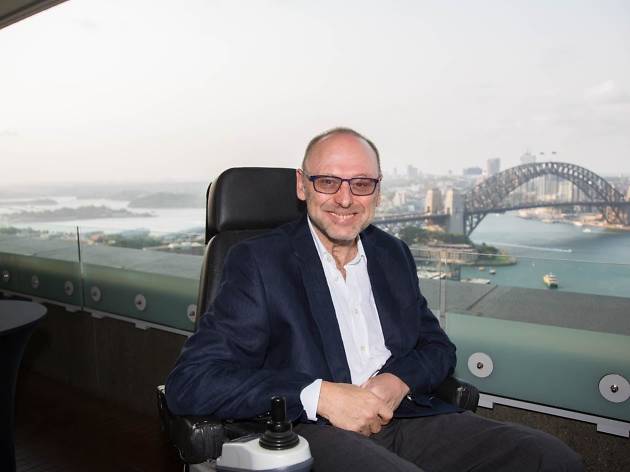 Did you know that Sydney is considered one of the most accessible cities in the world for people with mobility issues? You might not immediately think so, what with the water-girt attractions, spaghetti-bowl streets and beach-focused fun. But if you look closely, you'll see there are a lot of intentional efforts being made to create a more inclusive city experience for people with different accessibility needs. And you'll also find locals advancing the way we talk about and develop accessibility as a community.
One such Sydneysider is Max Burt, 55, a wheelchair user of 20 years who moved to Australia from the UK with his wife Justine eight years ago. While he says Sydney is a largely positive place for him and his loved ones to go out and experience, every excursion also requires a draining process of careful organisation.
"The problem for wheelchair users is that planning and going anywhere for a day out means getting on different websites trying to find information that's often not there, is really difficult to find, is sometimes just wrong… and there are very rarely any photos."
This struggle in the Australian context was made undeniably clear after Burt and his wife had lived in Pearl Beach on the Central Coast for a few years.
"There's a beach just north called Umina, and guess how long it took us to find out that Umina Beach has a beach wheelchair – three years," Burt says. "That crystalised just how difficult it is to find the information that people like me need to live like anyone else."
So, they created the WheelEasy Foundation in 2012, a charity with the aim of fostering a better quality of leisure for the mobility-impaired and the people who spend time with them. The new WheelEasy website is a free, mobile-friendly city guide that's fueled by its users.
"It's not rocket science, but we realised the people affected by mobility impairment are more than just the minority of wheelchair users, people with dodgy hips and crutches," Burt says. "WheelEasy is a TripAdvisor for access. It's a sort of one-stop-shop that brings together all access information across 20 categories: beaches, cafés, museums, train stations and cinemas," Burt says.
Users, whether they're mobility-impaired or not, can go to a Sydney attraction or venue, snap a few access-relevant pics, write a short description and fill in a set of access criteria specific to the category. This informs a traffic light system that labels the venue as 'green' for accessible, 'yellow' for partially accessible, and 'red' for inaccessible. This full spectrum gives users the opportunity to fully assess the area in relation to their specific accessibility needs.
"For example, for restaurants, [some of] the criteria about access is space between tables, outside tables, accessible toilets, and all those together make up the colour. For beaches, some criteria are if there's a ramp down to the beach, is the sand very thick or powdery, and the gradient of the beach," Burt says.
Burt hopes that, with more people with different experiences and abilities using the website, WheelEasy will be adopted by other cities and be able to serve more people with different mobility requirements.
"The thing is, every disability is different, every mobility impairment is different. I have a totally different set of needs from a wheelchair user who's broken their back, or from someone who's got bad knees."
You can sign up to the WheelEasy website for free or donate to the foundation today.
Learn more about WheelEasy's work and contribute to their mission at one of their info-gathering events in Sydney, supported by AMP's Tomorrow Makers fund.
Accessible hotspots in Sydney
Many of the more accessible areas of Sydney are tourist and sightseeing hubs that have been designed or redesigned specifically with accessibility in mind, and Circular Quay is a stand-out. The area boasts easy-access walkways, paths through to the Botanic Gardens, and accessible restaurants, cafés and bars on its doorstep.
"And there are obviously things like the Opera House, which is brilliant in many ways," Burt says. "They are presented with a unique challenge, principally because of the design of it: it's full of bloody steps! But they've sort of got around that very well – they've just put in a new lift to the Joan Sutherland Theatre foyer to circumvent the enormous amount of restrictions that the original design put on them."
If it's the seaside life you seek, Cronulla is a great accessible option. The South Cronulla Beach surf life savers will happily help roll out the beach access mat and use their beach wheelchair any day of the year (the surf here is patrolled year-round). Beyond the sand you'll find accessible sunny eateries, paved pathways along the coast, easy-access parks and gardens, and an accessible wharf and train station.
This northern coastal haven doesn't rank as highly as others on the list, but Burt says Watsons Bay does have a few accessible highlights, including Watsons Bay Baths.
"One of my favourite places is Watsons Bay. It isn't generally a very accessible place as an area, but it's got a couple of really good accessible things which are hard to find anywhere else. There is a seawater pool which is brilliantly kitted-out with ramps and things, and there are a couple of aqua chairs for people to take into the water."
Dine out on wheels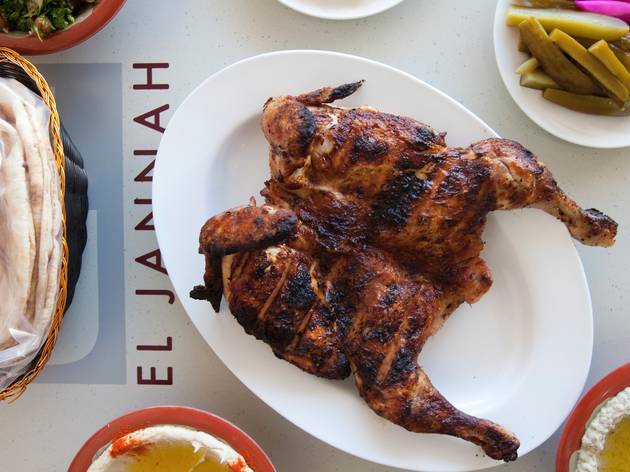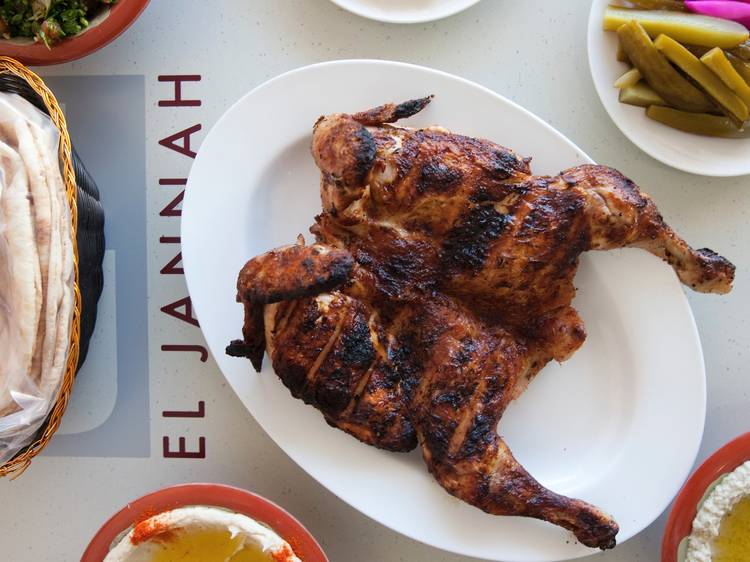 Wheelchair access isn't just a matter of finding venues without stairs: the venue also has to have circulation space and appropriate table height, among other things. All of the Sydney restaurants on this list have accessible bathrooms, and all of them are accessible via the front door.