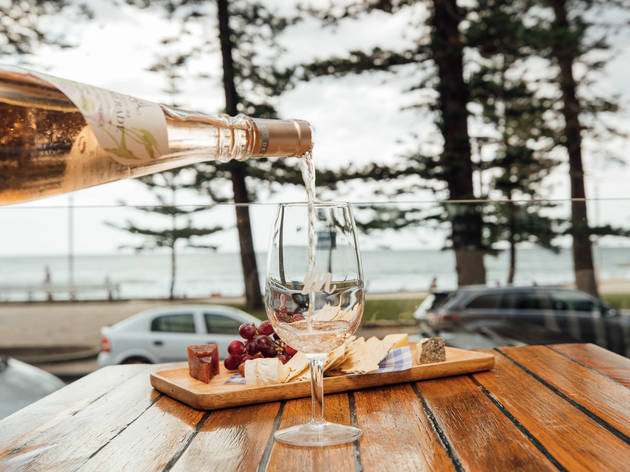 1/5
Photograph: Supplied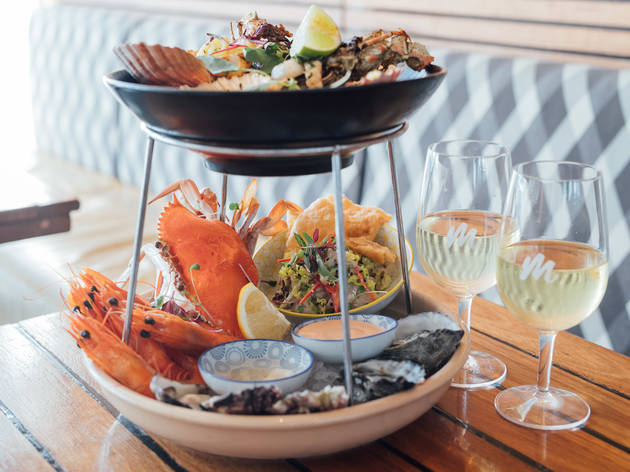 2/5
Photograph: Supplied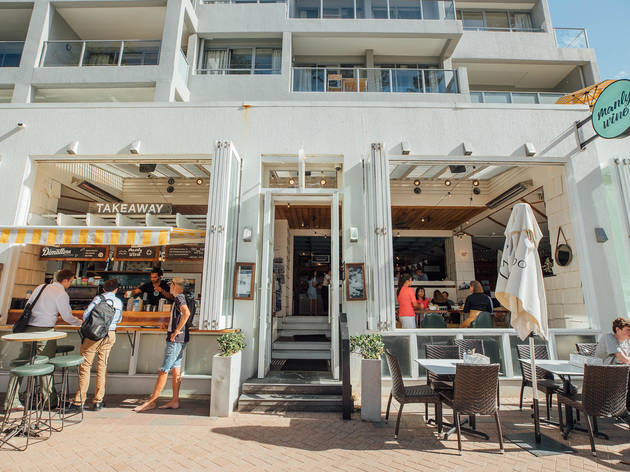 3/5
Photograph: Supplied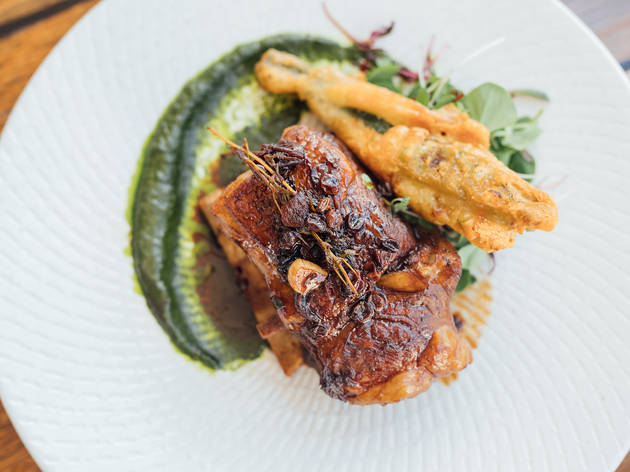 4/5
Photograph: Supplied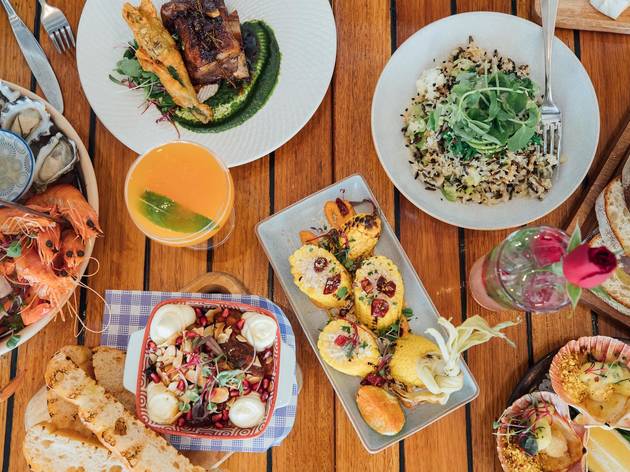 5/5
Photograph: Supplied
Dining out you can feel good about has arrived at Manly Wine
This Northern Beaches bar has events for the budget-minded, the eco-conscious and the ethical eater
There's always something on at Manly Wine. Located on the Manly Beach foreshore, this coastal-chic venue has the view to attract the crowds, and the food and drink to keep them. Almost every night of the week there's something happening at the bar, from cheap Espresso Martinis to vegan tasting nights and community fundraisers. Here are three ways to have a top night out at Manly Wine.
Unless you're vegan you might not realise that not all wines are animal free. Traditionally wine is made with the addition of milk or egg proteins, animal gelatin or even fish to assist in the 'fining' process, meaning the resulting bottle of vino isn't vegan friendly. Manly Wine is hosting a whole night dedicated to wine lovers who are meat free. Vegan and Vines on Thursday June 28 will feature a three-course vegan feast with organic vegan wine from Two Hands Wines. Manly Wine are plastic straw-free, so you can enjoy any non-wine drinks without guilt.
Living in Sydney can really give your wallet a workout. Manly Wine feels your financial pain. Each week the venue hosts three separate nights designed to make going out a little more affordable. Rock up on hump day for Wine Down Wednesdays, where you'll get 25 per cent off all wines from 6pm to 11pm. Prefer a cocktail? Friday at Manly Wine is Cocktail Therapy time, where you can get an Espresso Martini, Tommy's Margarita or a weekly cocktail special for $12. Plus, thanks to the venue's Sundowner Hours, you can get $7 selected coastal wines, draught beers, house spirits and sundowner cocktails as well as $20 cocktail jugs between 4pm and 7pm every Monday to Friday.
Food tastes oh-so-much better when you know it's ethical. Which is why Manly Wine dedicate the first Wednesday of every month to the Community Table series. For $30 per person you can snaffle up delicious food from a shared buffet with a percentage of proceeds going towards Lifeline Northern Beaches. It gives 'feel good food' a whole new meaning, and there are Lifeline representatives at each event for those wanting to make additional donations. You can also help support your local musos with live acoustic sessions every Thursday and Sunday between 6pm and 9pm.
Best selling Time Out Offers